[FOR SALE] @nextcolony Common Atmosphere Planet with the ID P-ZW2J8D2ZMXC and the coordinates -151/502 [FOR SALE] includes 3 FREE EXPLORERS
If you don't have a @nextcolony account it's FREE to sign up and Register via SteemConnect or Keychain which is the same process if you play @steemmonsters
Why would anyone want to buy a PLANET?
Well First of ALL you get to RENAME it to whatever name you prefer and be spread out in the @nextcolony galaxy.
Second of ALL the MORE the BETTER which speeds up the mining of the 4 resources which is needed to BUILD SHIPS to EXPLORE to hopefully find LEGENDARY PLANETS and BATTLE others!
And Third, you can re-$€ll it again or gift to another user just as you would with your @steemmonsters cards.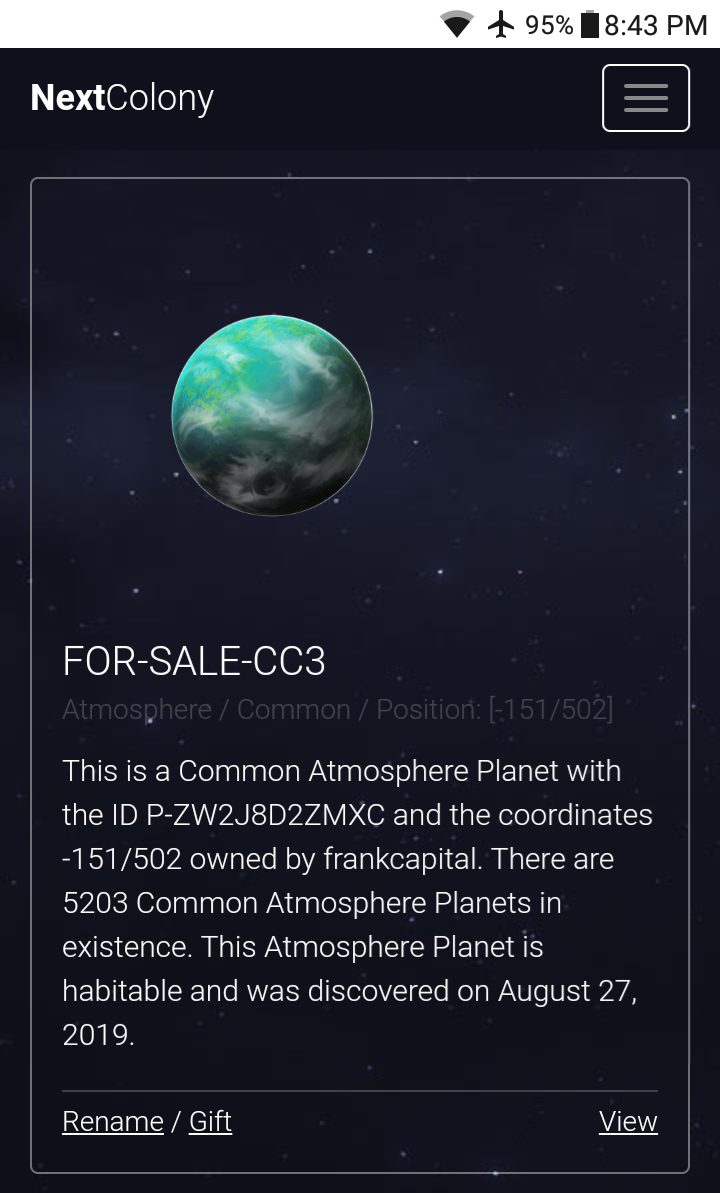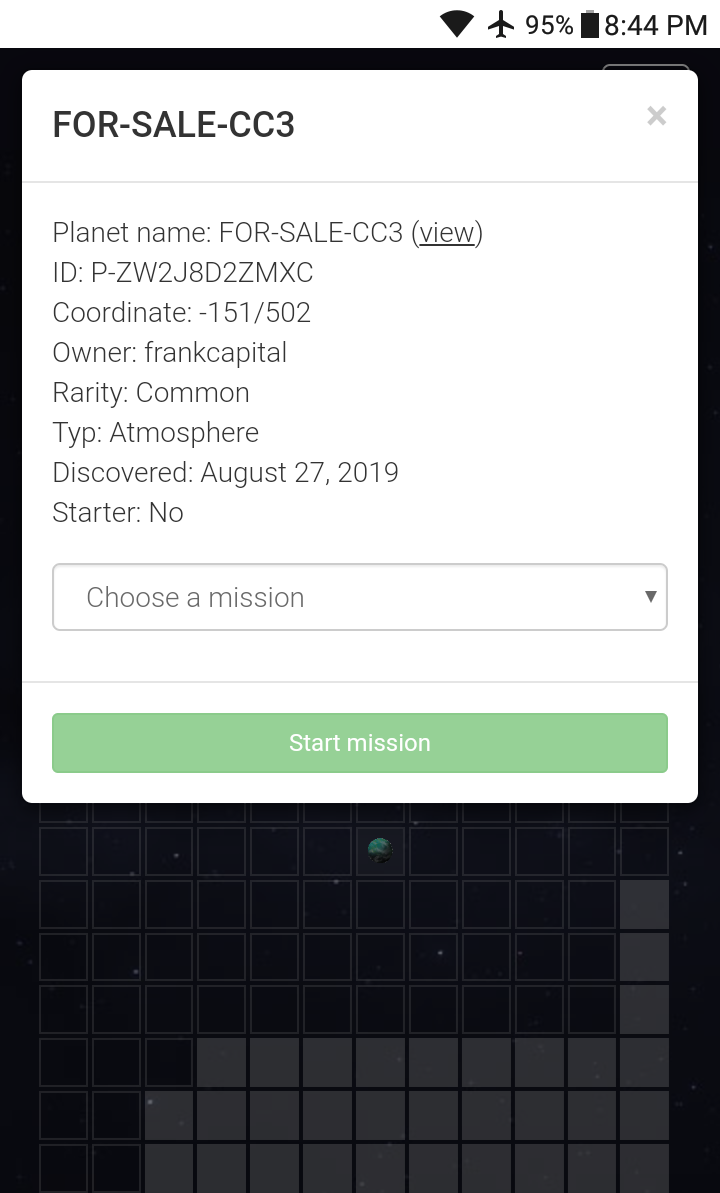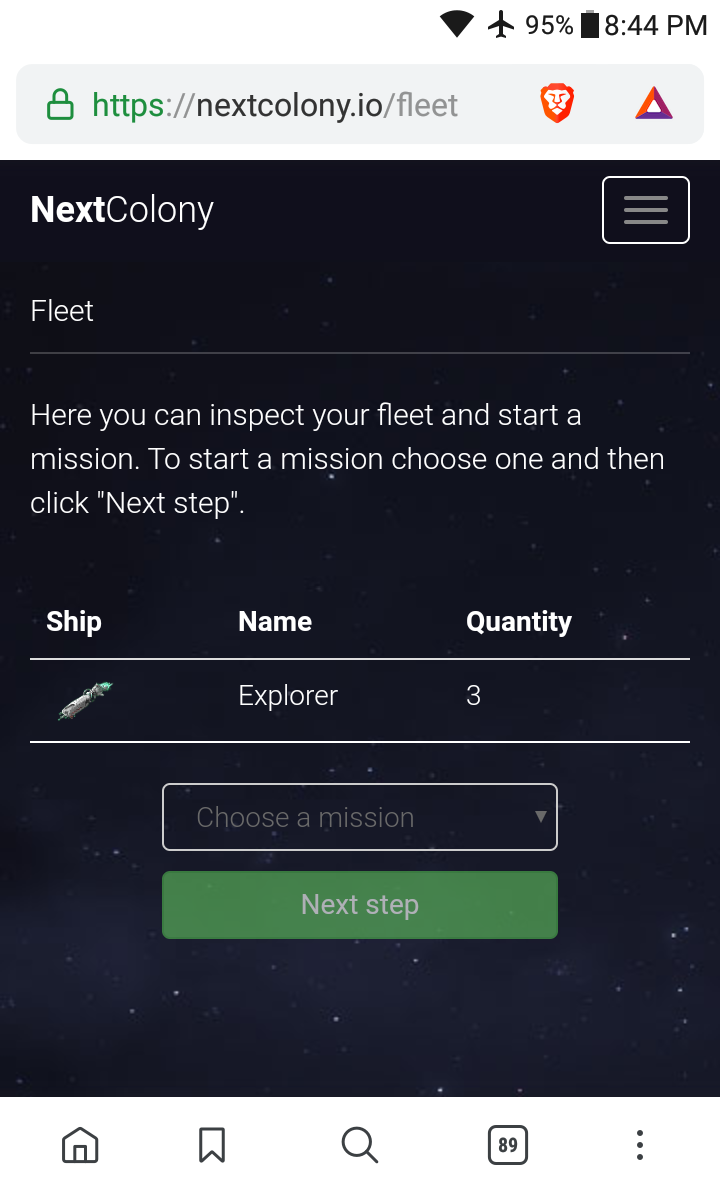 [FOR SALE] @nextcolony Common Atmosphere Planet with the ID P-ZW2J8D2ZMXC and the coordinates -151/502 [FOR SALE] includes 3 FREE EXPLORERS
https://nextcolony.io/tutorial
Posted using Partiko Android