[FOR SALE] @nextcolony Common Atmosphere Planet with the ID P-ZPAATHK3KLS and the coordinates -157/505 [FOR SALE] includes 2 FREE EXPLORERS
3 Reasons why every STEEM account should CLAIM a FREE @nextcolony account.
#1 Even if you don't have the time to play or NOT interested in playing, other players and FRIENDS may want to USE your FREE PLANET to farm resources or even park and store SHIPS which you can CHARGE or NOT like a parking garage.
#2 What if your FREE PLANET happens to be close to a LEGENDARY PLANET which other players and FRIENDS would HANDSOMELY pay you for it!
#3 Some generous @nextcolony players could possibly GIFT you PLANETS and SHIPS/BLUEPRINTS and CHEST/RUNES which are COLLECTIBLES just like @steemmonsters cards which will be VALUABLE when SOLD OUT!
Nothing to lose right?
So claim your FREE @nextcolony PLANET using SteemConnect or Keychain.
BTW if anyone is interested in speeding up your mining of resources and want to instantly start exploring the @nextcolony galaxy @frankcapital has PLANETS for SALE!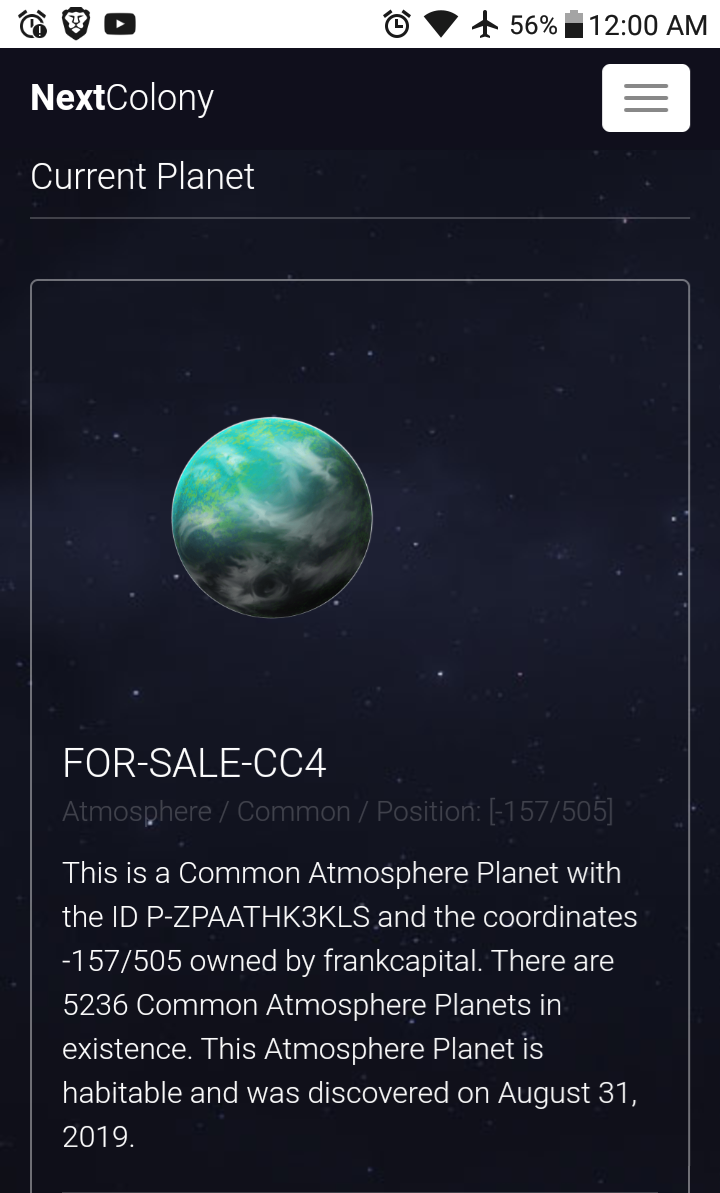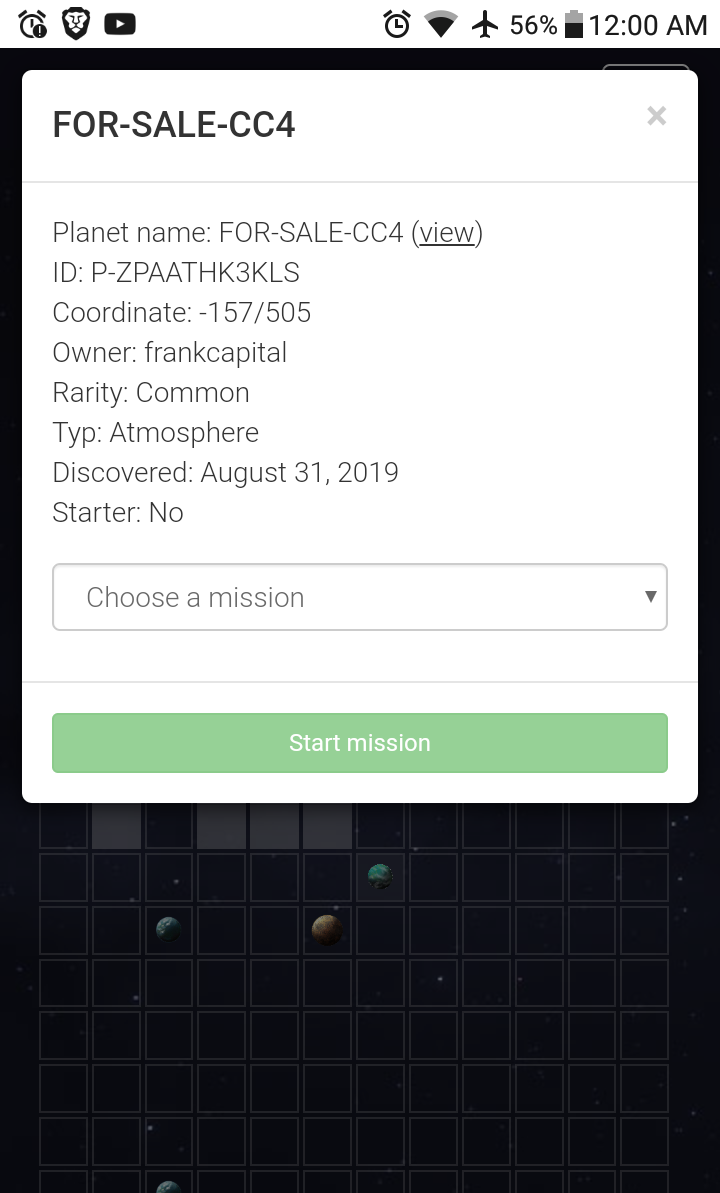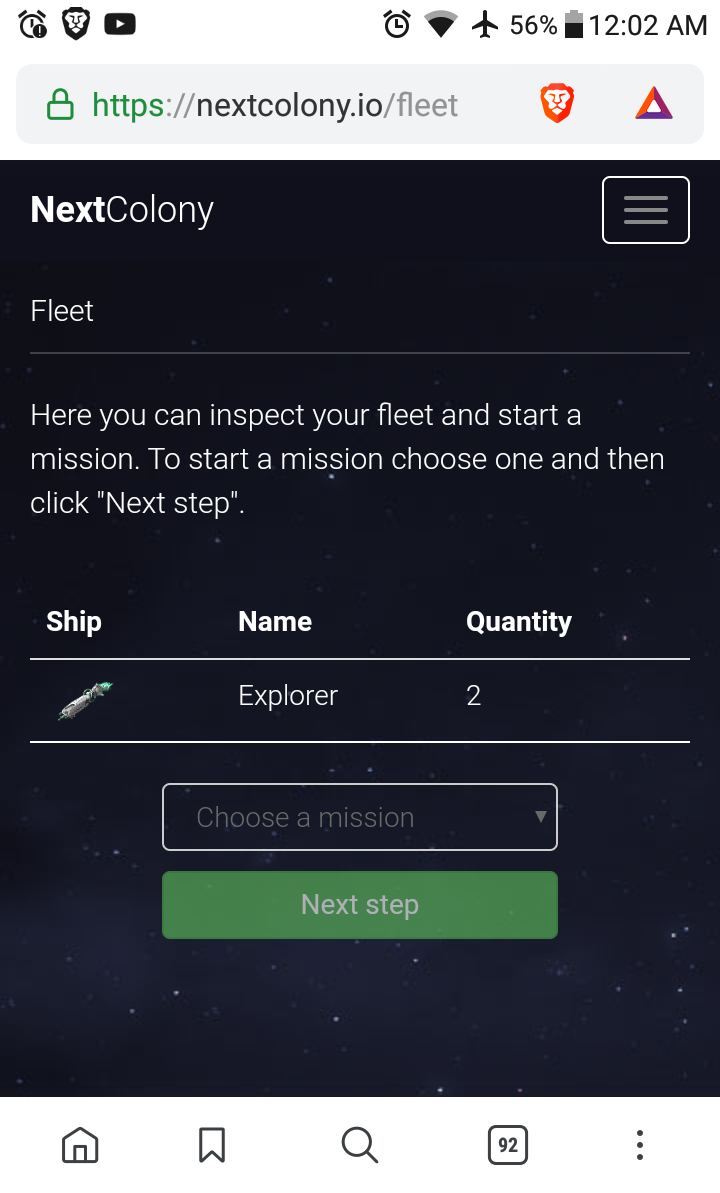 [FOR SALE] @nextcolony Common Atmosphere Planet with the ID P-ZPAATHK3KLS and the coordinates -157/505 [FOR SALE] includes 2 FREE EXPLORERS
https://nextcolony.io/tutorial
Posted using Partiko Android