[FOR SALE] New Found @nextcolony Rare Uranium Planet with the ID P-ZRLM2CTIHJ4 and the coordinates 332/452 Planet [FOR SALE]
Take a look at this BEAUTIFUL Rare Uranium Planet in the @nextcolony galaxy. I almost want to keep this one and I might if nobody buys it...
If you are starting your collection of @nextcolony Planets, this one is for you.
This does NOT come with any ships and has very little resources being just found a few days ago.
Let me know if you would like to purchase @nextcolony EXPLORERS for a DISCOUNT after mutal agreement and payment has been made.
That way you can begin EXPLORING right away instead of waiting to BUILD your own ships which takes weeks if NOT longer depending on resources.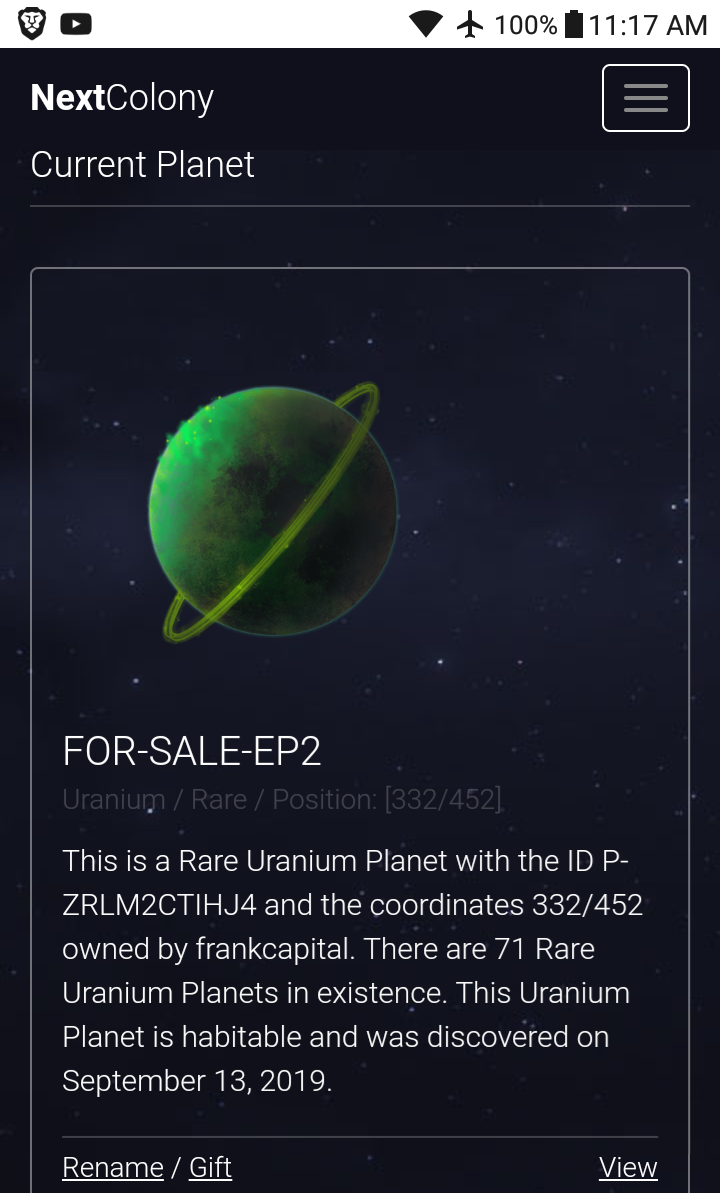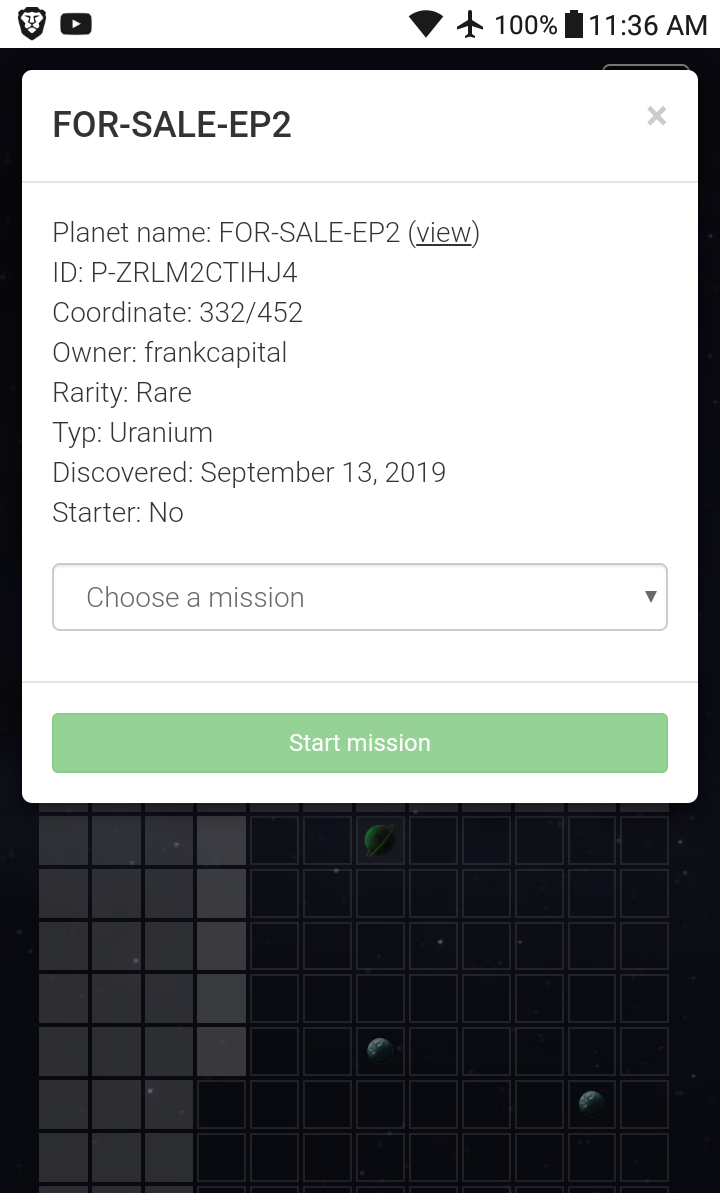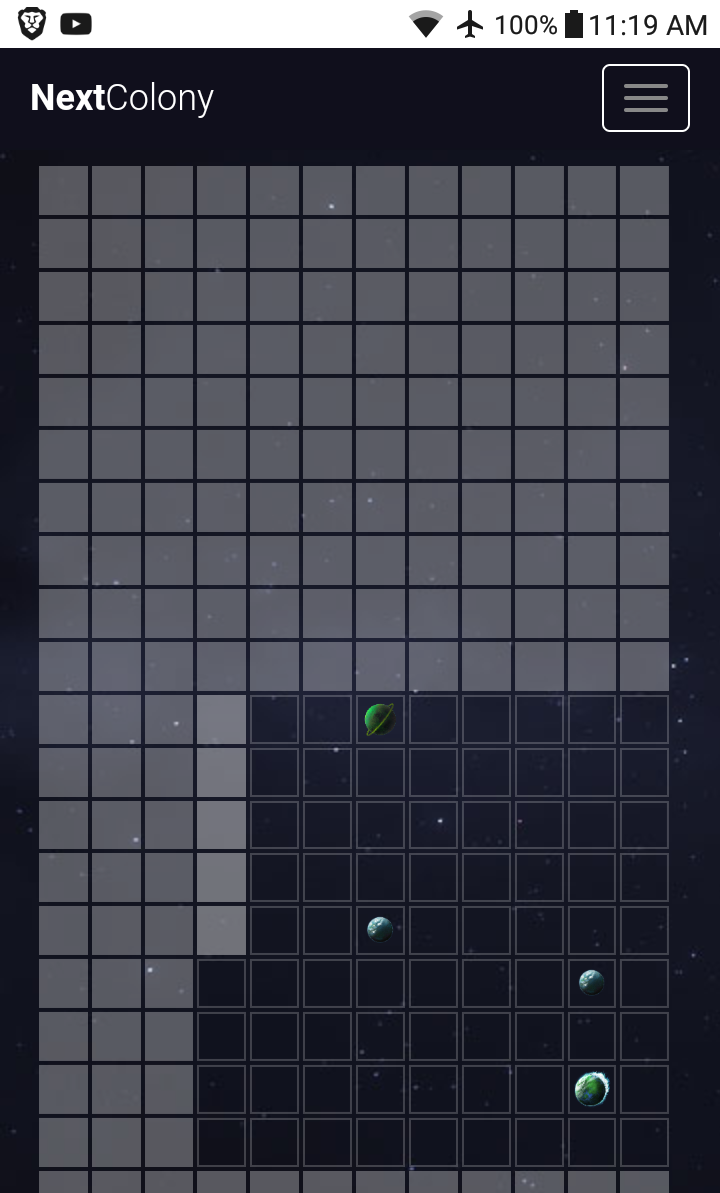 [FOR SALE] New Found @nextcolony Rare Uranium Planet with the ID P-ZRLM2CTIHJ4 and the coordinates 332/452 Planet [FOR SALE]
https://nextcolony.io/tutorial
Posted using Partiko Android