"Ancestral seed carrier of life"2019.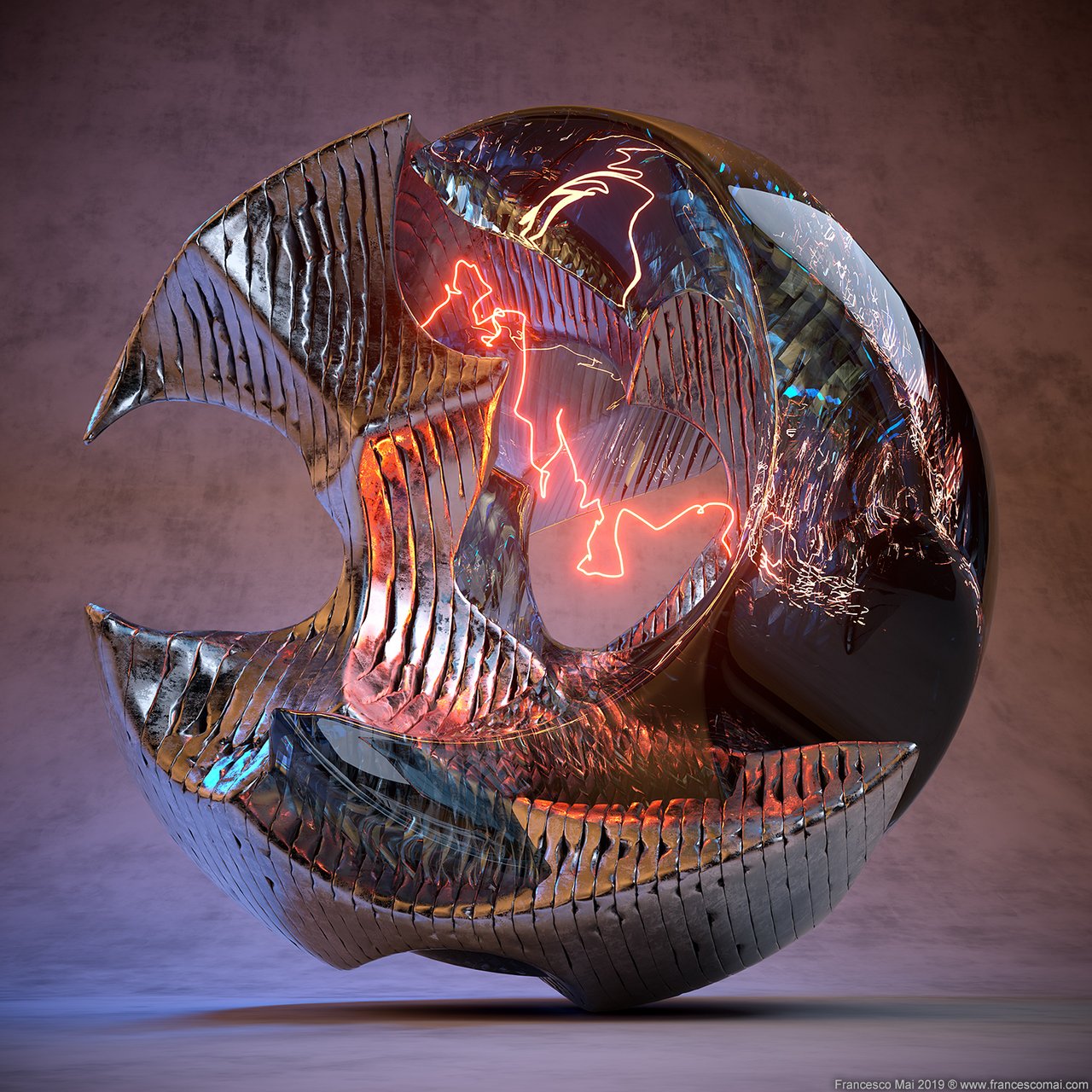 My idea of how life on earth could have begun.
Digital sculpture created in 3D Coat and rendered in Cinema 4d with
Octane Render.Even the life ray is in 3d not Photoshop.
Available in 127 X127 cm (50 X 50 in) lambda print,limited edition of 9 certificated pieces.