Splinterlands / SteemMonsters - Diary entry / Tagebucheintrag #225 (11.02.2020) - Champion II & Giveaway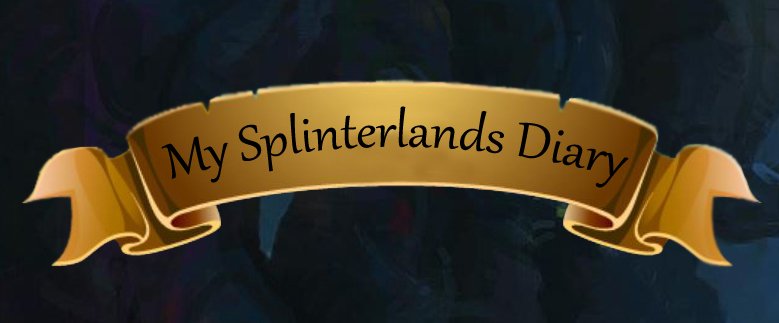 My Daily Quest mission for today was to win 5 matches with the Death Splinter. With 22 battles it was not the shortest session I played the last time and sadly my win rate was again under 50 percent. So I am not really happy with my performance but there is one thing that made me happy - I reached my goad "Champion II". My rewards were disappointing again. You can see them below.

Meine heutige Daily-Quest-Mission waren 5 Siege mit dem Death-Splinter. Mit 22 Kämpfen gehörte meine Session nicht zu den kürzesten, die ich die letzten Tage gespielt habe, und meine Siegrate lag mal wieder unter 50 Prozent. Somit bin ich mit meiner heutigen Leistung wieder nicht wirklich zufrieden. Eine Sache hat mich allerdings froh gestimmt - ich habe mein Ziel und somit Champion II erreicht. Meine Rewards waren hingegen mal wieder enttäuschen. Ihr findet sie unten.

League: Champion II
Reputation: 4291
Total fights: 22
Victorys: 10
Defeats: 12
Draws: 0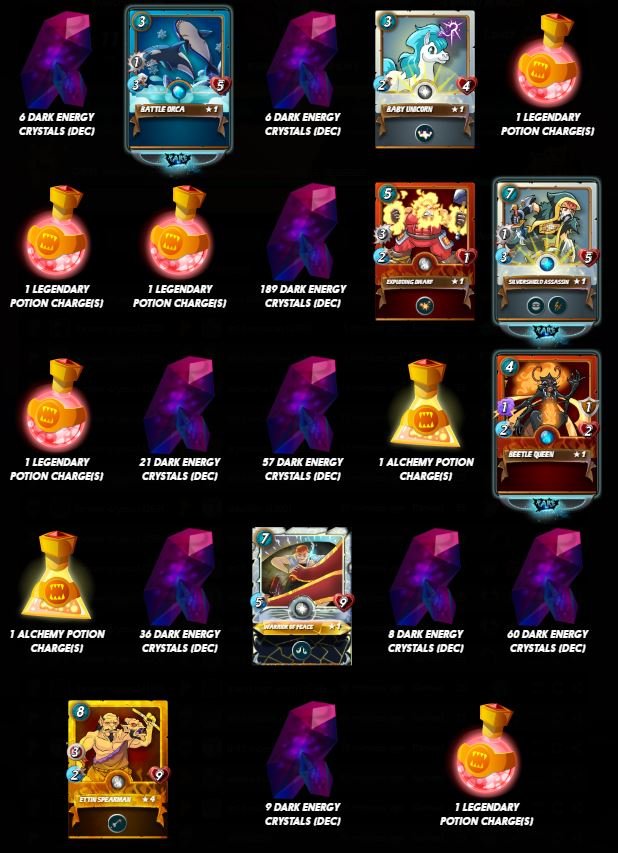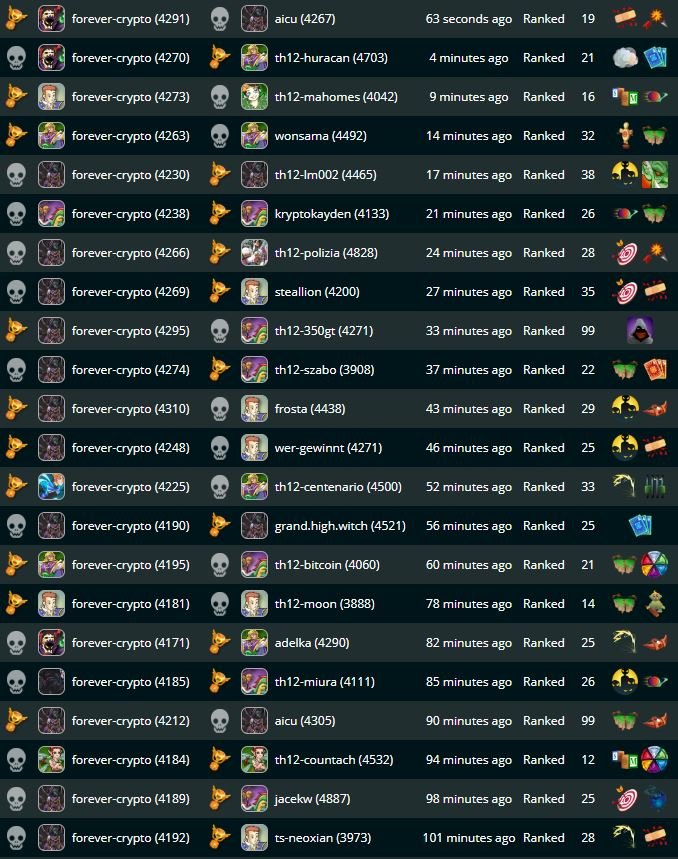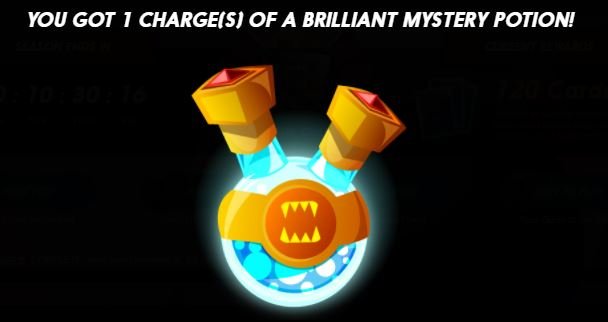 !!! Steem on my Monsters !!!


5955