Amazing nature #80 - Lovely Water Bears, the salvation of the planet
Hi Steemit family!
Some animals are fascinating and we can not even observe them in detail with our eyes, this is the case of one of the most important animals for our life on the planet, it is the water bear or Tardígrados that apart from being a very but very small animal has the record of being one of the almost indestructible animals. Come with me to learn a little about the life of this particular friend of nature.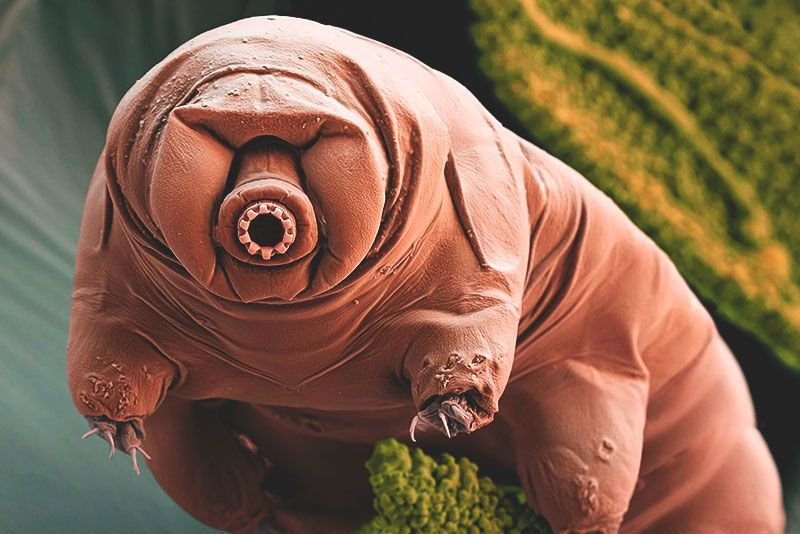 source
Now let's see what can make this animal considered almost indestructible, can withstand high atmospheric pressures and ultraviolet rays, no other living being much less we humans can withstand such radiation and less reach the bottom of the oceans.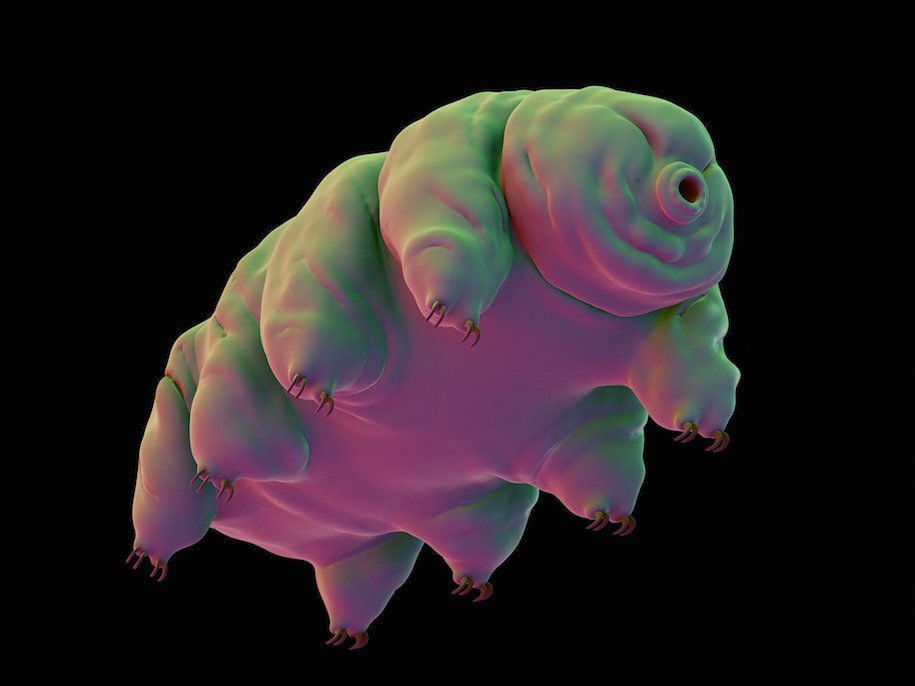 source
The answer to why they are almost indestructible is that in their DNA there is information from many organisms including information from human DNA, so the structure is stronger than in other animals giving it a strength to resist all the climatic and physical conditions of the earth even to other frontiers such as space.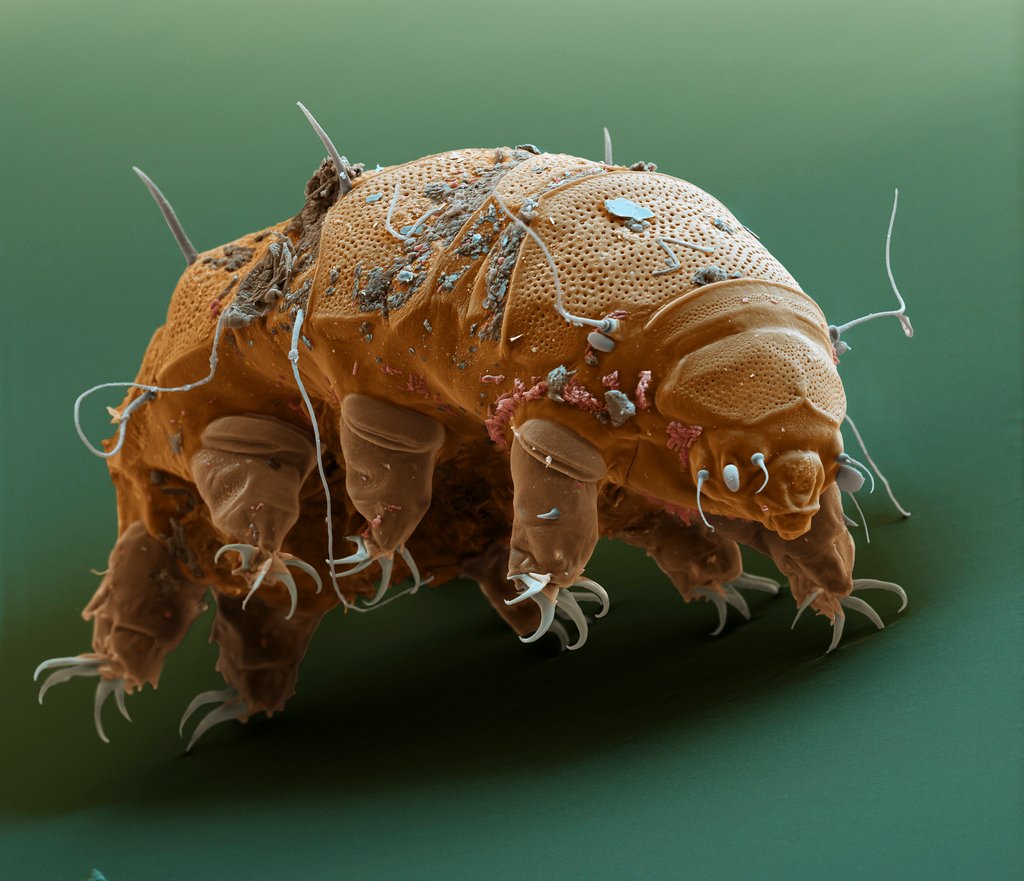 source
This unusual animal looks more like a caterpillar than a bear, has 8 legs and measures about 0.5 millimeters, although they move from one place to another in a very slow way, they can adapt successfully anywhere.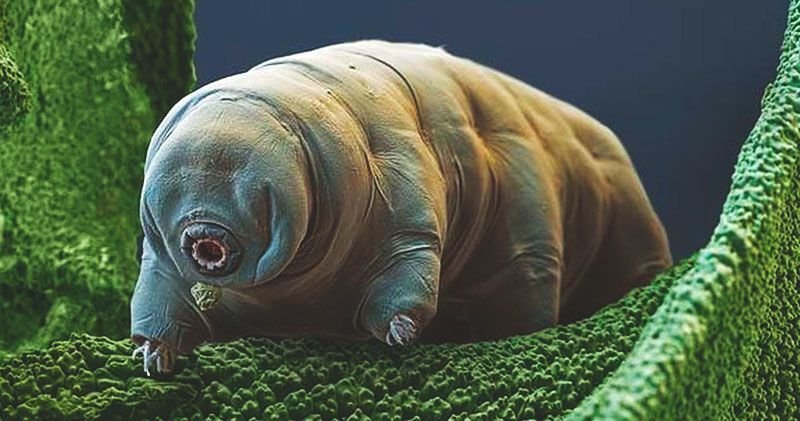 source
This animal literally borrows genes from other species at least 17.5% of its DNA is from other organisms, the study was carried out by scientists at the University of North Carolina, this is really surprising if we take into account that only 1% of the Genome of the other species on the planet belong to other organisms.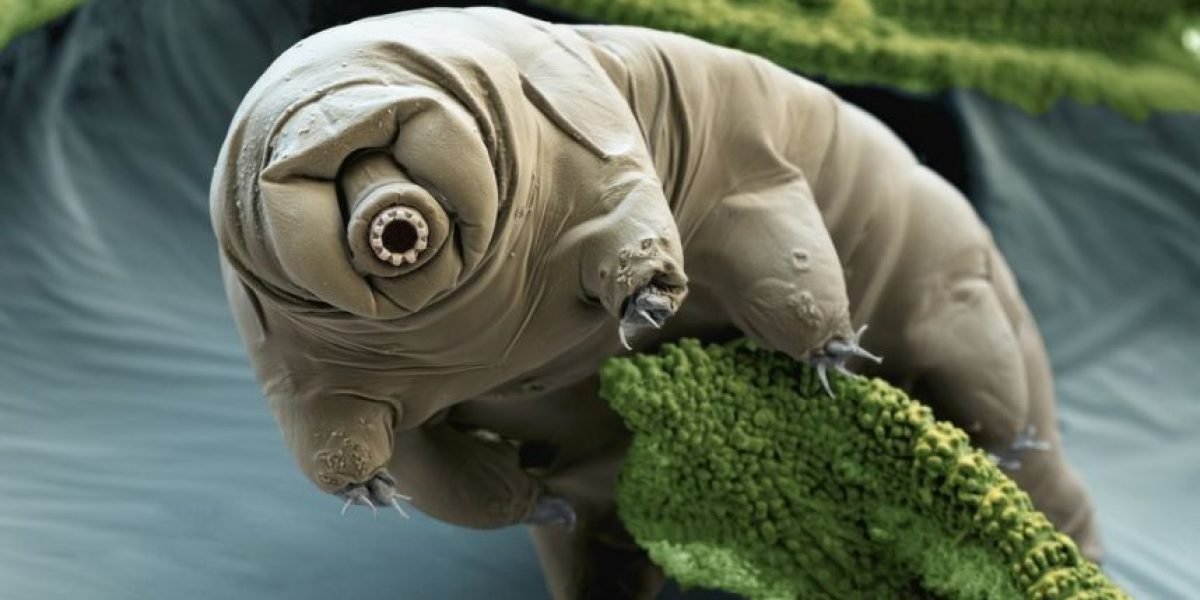 source
Among the extreme curiosities to which this microorganism can be subjected is that it can remain frozen for 10 years and survive quietly and return to life as if by magic and move in just 10 minutes and we are not talking about any temperature we are talking about a surprising - 80 degrees under 0.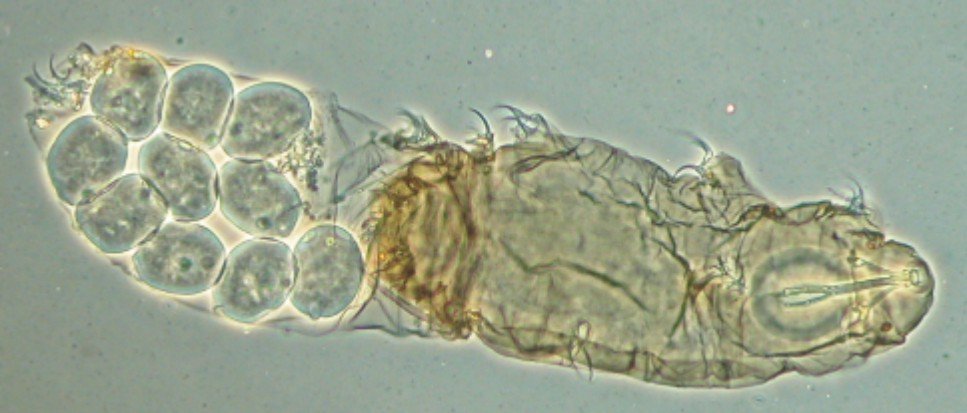 source
Some of the most famous studies were done by Bob Goldstein, and was published in the prestigious journal of the National Academy of Sciences of the United States, some of the most relevant data of the study is that water bears can obtain at least 6000 genes from a wide variety of bacteria, plants and cellular microorganisms.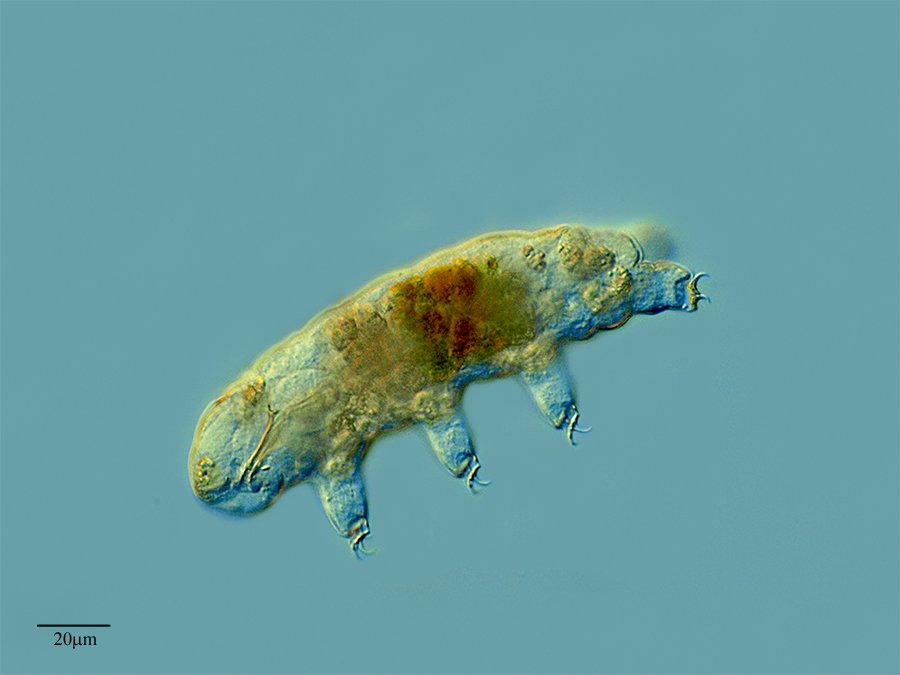 source
This phenomenon occurs by a horizontal exchange or transfer of genes, when 2 different species exchange their DNA, providing information from genomes that together give them the ability to withstand any natural or artificial evidence of impacts, degrees, or alterations. This is why this animal can survive the most hostile conditions we have ever imagined.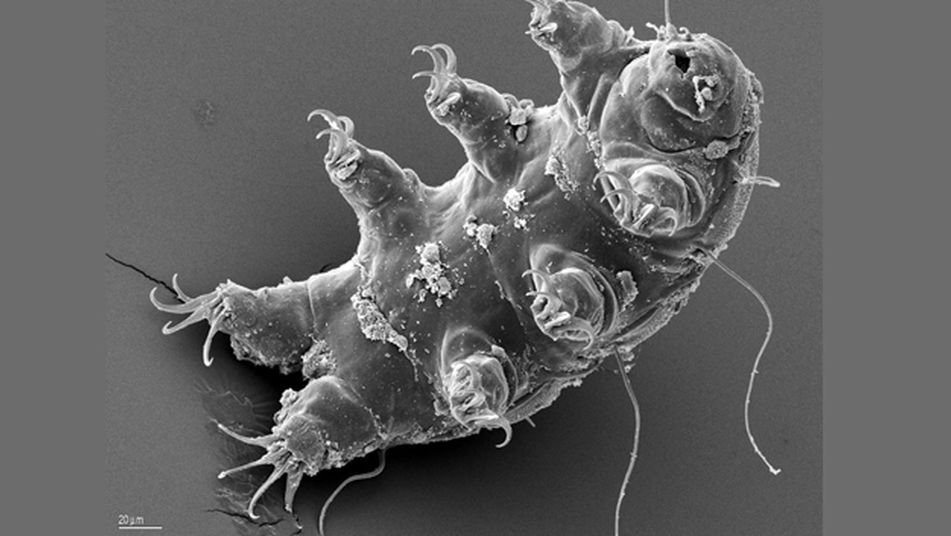 source
When there are extreme droughts the water bear can disintegrate into many pieces and by the time the cell rehydrates it rebuilds itself with the genes that are in its environment from there to have so many parts of other foreign organisms.
They are considered as creators of life, where plants are blooming and other types of animals are emerging, creating a new ecosystem, so they are considered as the species that could save humanity from any cataclysm, and if we review the history of the planet several of them have happened and will continue to happen.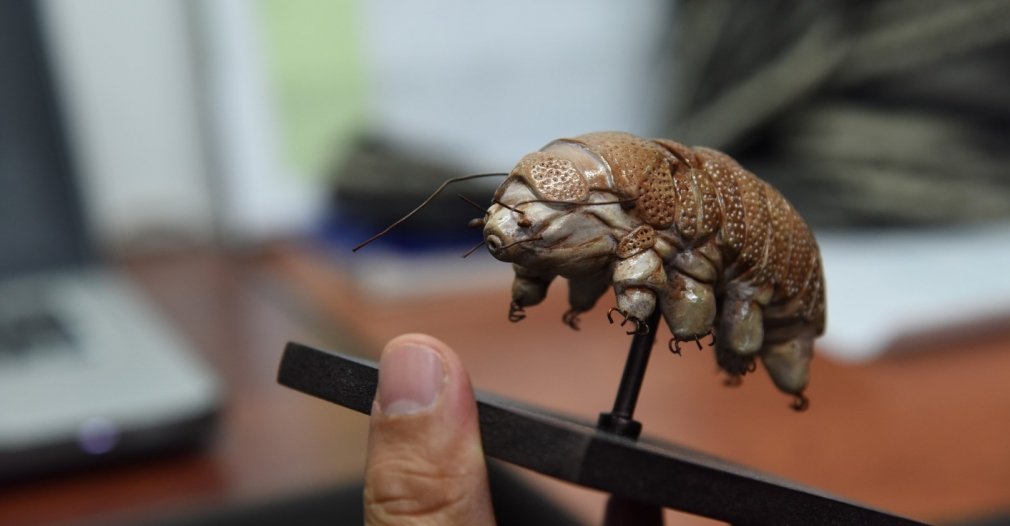 source
I would like to say as in other publications: if you get to see a copy like this one, but as they are small maybe it is closer to you than you think only that its size does not let you appreciate it, so while we take advantage of the excellent microscopic photos that give us a clearer idea and details of what this invincible animal looks like.
source
Thank you for reading
---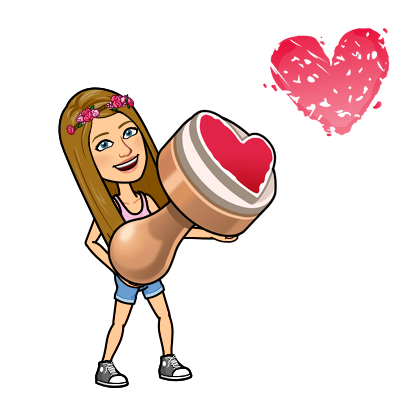 If you liked reading this article, feel free to FOLLOW ME, UPVOTE and RESTEEM! It's always appreciated =D. Thank you all for your support and see you soon for the news flamingirl's adventures!