Focus on Sanity
Ornette Coleman (alto sax), Don Cherry (cornet), Charlie Haden (bass) and Billy Higgins (drums). From the album The Shape of Jazz to Come (1959).
Ornette Coleman was an American jazz saxophonist, violinist and trumpeter, and composer. He was one of the founders of free jazz and his song "Broadway Blues" has become a standard. He also was one of the most important innovators of the jazz avant-garde and won both followers and opponents when he appeared on the scene in 1959. Although he and Don Cherry played the opening and closing themes together in their original quartet, their improvisations were not harmonic and didn't use chords.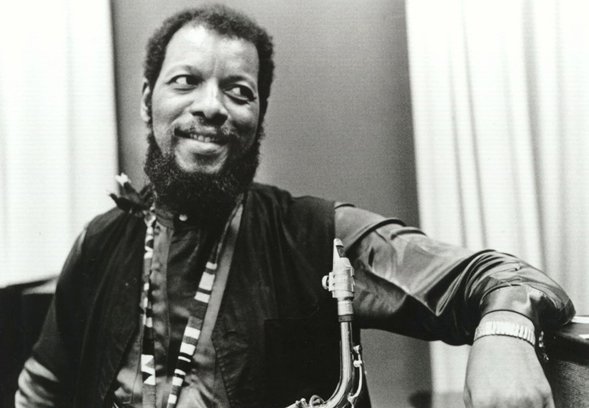 Ornette Coleman
Instead they played with total freedom according to the mood of the composition. Coleman's tone surprised some listeners and his solos were emotional. Eventually his approach would be quite influential and the quartet's first records still sound advanced many decades later. Coleman started playing the alto saxophone at 14 and after two years the tenor saxophone. At first he played in rhythm and blues bands such as Red Connors and Pee Wee Clayton, with whom he traveled to Los Angeles.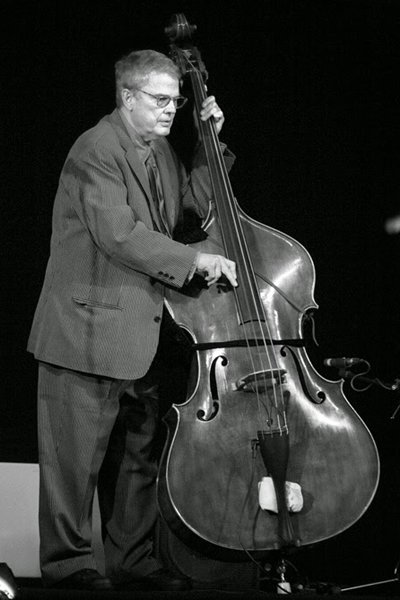 Charlie Haden
First Higgins makes a drumroll, then Coleman and Haden come in, and finally the latter is left playing alone strange notes. After a while Higgins reappears and Haden presents a suggestive and expressive speech with ease and very good ideas. Suddenly Coleman and Cherry appear playing a riff, and then Coleman begins to play a fast-paced and impetuous solo without contemplation adding gurgles. Next Coleman and Cherry play the riff again and the latter interprets a calmer melodic line, although increasing occasionally its intensity. After that Coleman and Cherry repeat the riff to give way to Higgins, who strikes the drums firmly and vigorously, and the composition ends with the notorious riff.
© Atlantic Records