Are These The First Signs Of Indian Economy Slowing Down?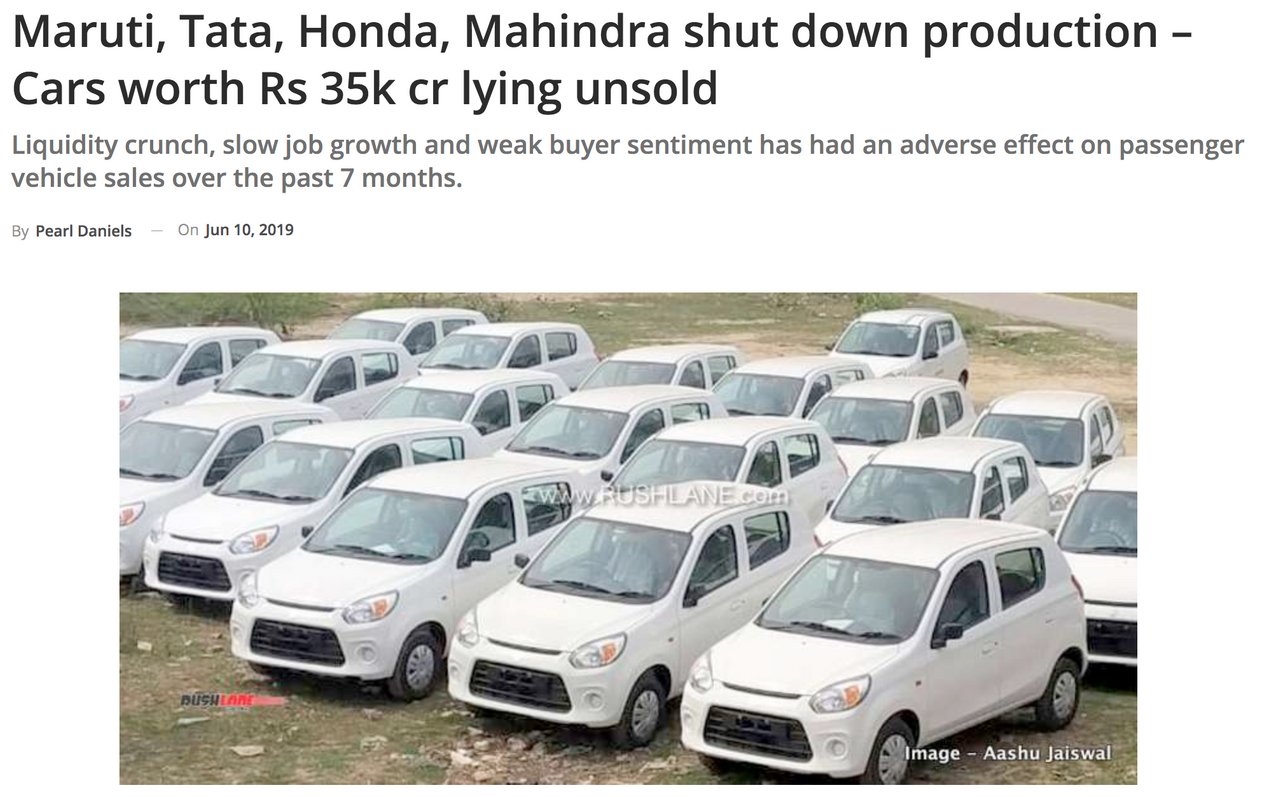 This is worrying news as the auto-industry slows down with production halting and over 35000 Crores worth of cars lying unsold according the latest report in RushLane. This is about $5 billion worth of unsold inventory.
I keep up with the auto-industry news in India and for the past few months I've been hearing about a slow down through some my former colleagues and friends in the Indian automotive media.
There is a steep decline in buying sentiment currently and it is also fuelled by the fact that GDP numbers presented by the government has been quite misleading according to the latest report in ET. It seems to be around 4.5% in the last 5 years which isn't very good for an emerging economy as ours with a young population!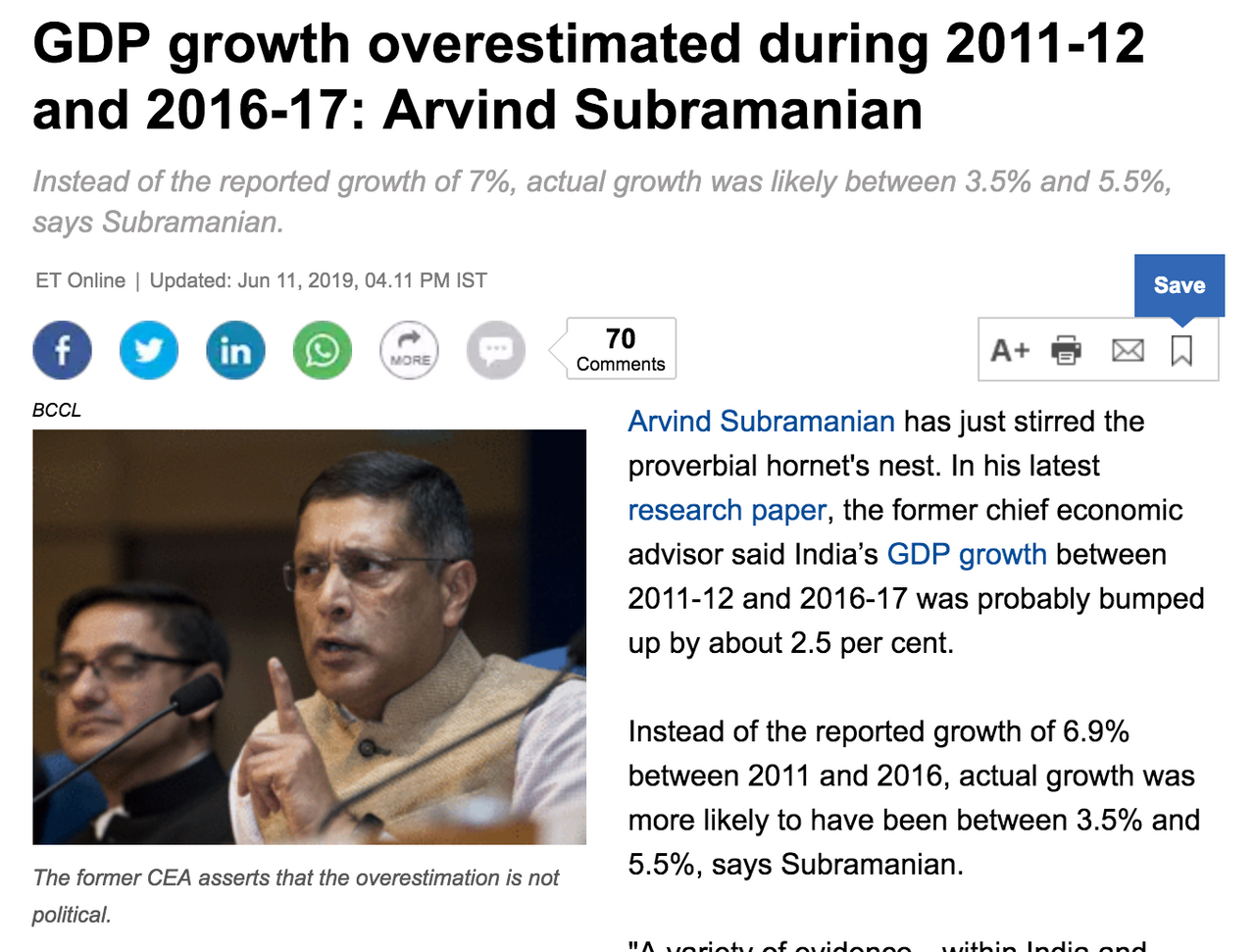 This is a worrying trend given the fact that the last few years have shown the government that it is prepared to meddle with the statistics by changing the data sources and methodology. Fortunately the Indian stock market is holding up alright for now.
But given the rapid growth in our population in the last 2-3 decades there's a lot of demand for jobs and not enough well paying jobs in the market for people. If people cannot earn sufficiently well enough to afford a vehicle, how will the auto-industry thrive.
I hope this situation resolves soon without spilling over into other areas. If production continues to halt regularly, it will affect the bottomline of these companies and then eventually job cuts are in order. Who will provide jobs to people if they lose it?
Only time will tell what will happen. It's a good time to build alternate sources of income if you don't have one and prepare yourself for a bumpy ride, especially if you depend on the Indian economy doing well for a stable and secure livelihood.
---
If you like my work kindly resteem it to your friends. You may also continue reading my recent posts which might interest you:
---