Steem Gamblers Association: An Epic Apology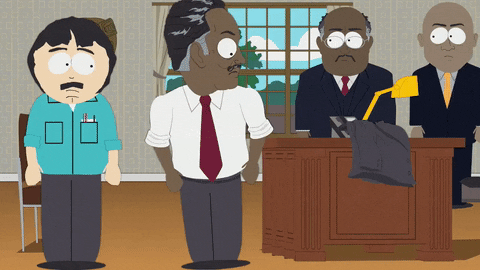 Dear Gamblers
User account @epicdice is demanding an apology 😠 because after a few horrendous and financially exhaustive losing streaks 🤮 @crypticat commented in the Epicdice discord on May 24, 2019 that "epicdice is rigged, there are some funny losing streaks I've seen a few people complain about" 😰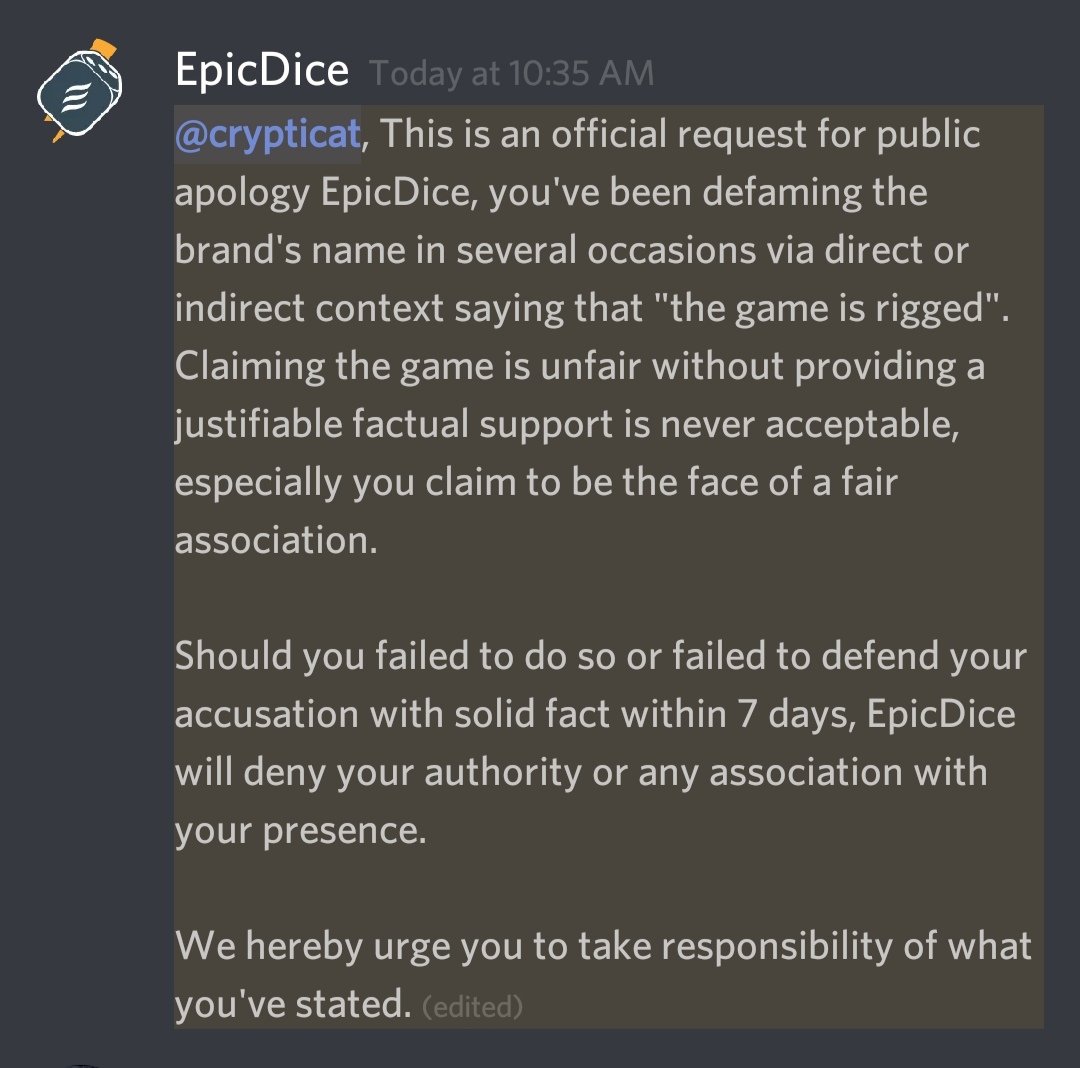 I (Crypticat) publically apologize to user account @epicdice for saying the game is rigged. @epicdice recently provided data here which shows all the transactions done on epicdice.io. There appear to be no shenanigans with the data 🧐
One cannot, however, apologize for defaming an unregistered brand. If an entity is anonymous, has no business license, no trademark (copyright) and is not identifying a jurisdiction which they are operating in, it can not possibly be defamed; one cannot be accused with libel against an illegal business.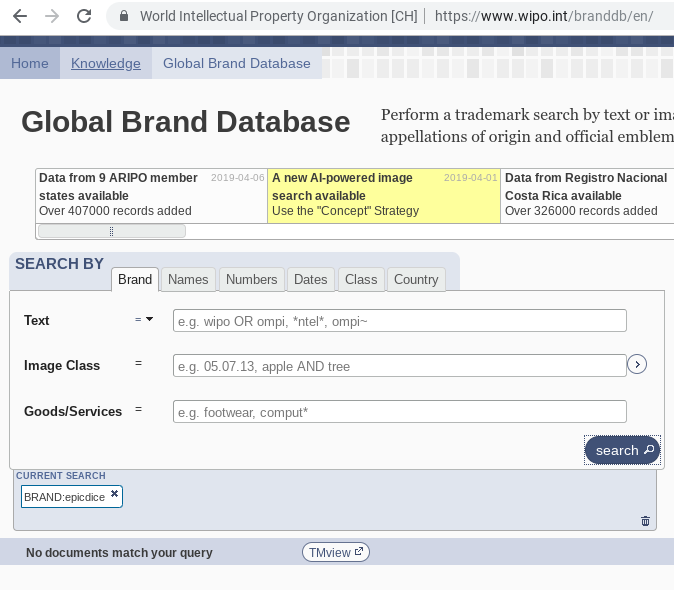 Your Accusation is Groundless

After an exhausting search, 😫 I could not find the registered brand name, Epicdice. How can one apologize to an unregistered brand and an unidentified individual for defamation and/or libel?
What Authority? How can you Deny my Presence? 🙈
I would like to comment on the attitude of @blocksensei who is associated with Epicdice. @blocksensei provides very rude and arrogant customer service. 😲 He told me to get an education and said @fairbet is a joke. @fairbet got @epicdice to provide gambling records for the Gamblers!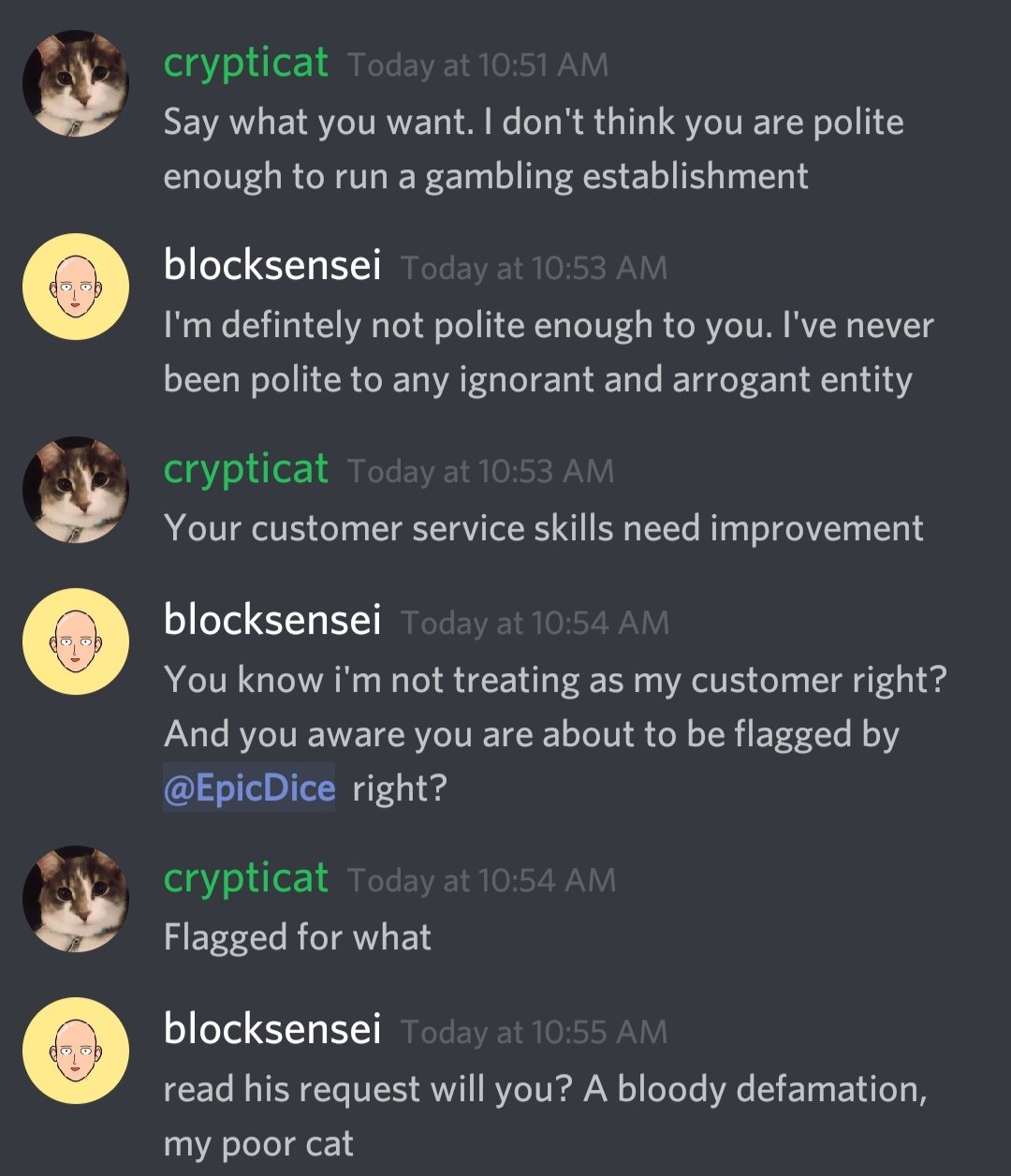 Threatening a flag? That's poor etiquette and not someone I, or anyone wants to be associated with. @crypticat will begin liquidating 4,000,000 EPC tokens because the user is no longer a customer and may need to defend himself from being flagged/bullied.