Backlit Baby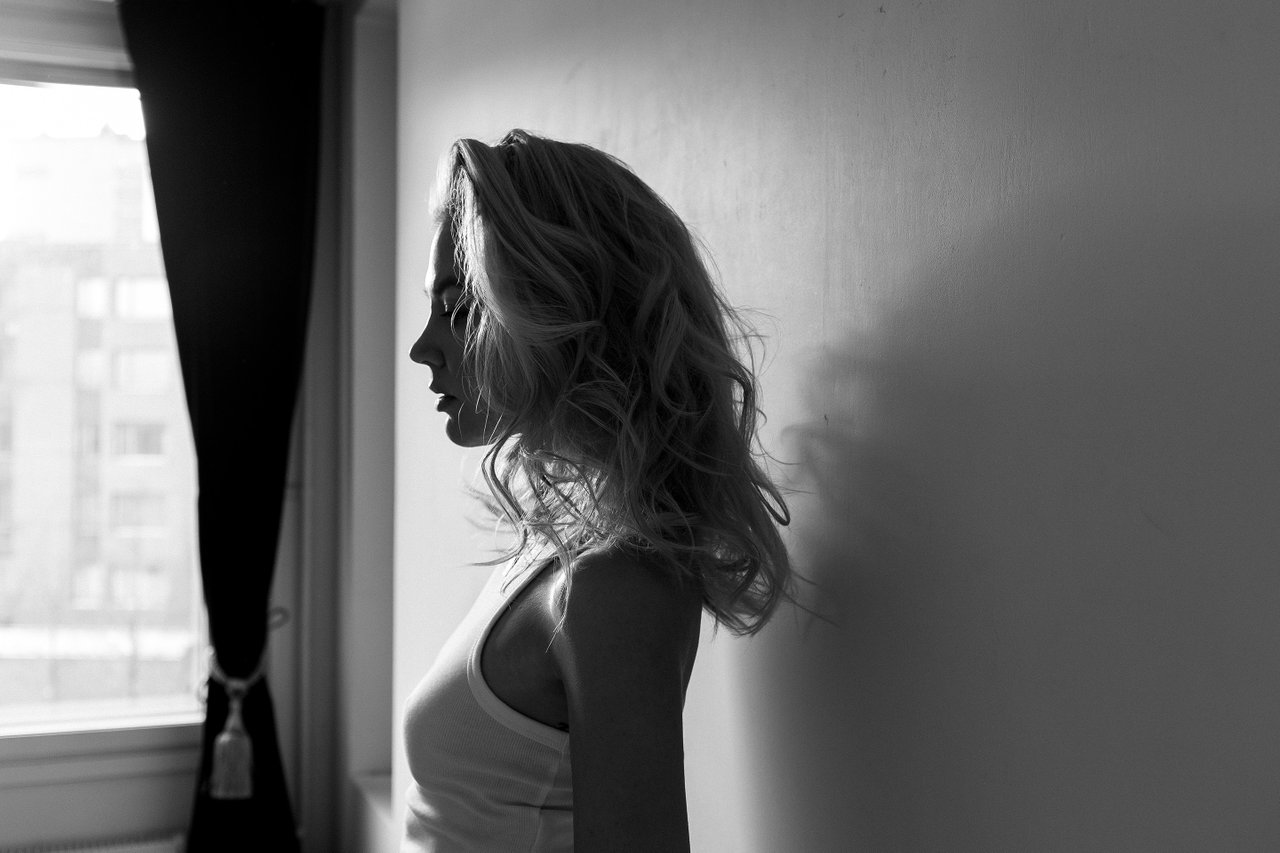 First time shooting in my new studio (read: old bedroom) as the daylight is finally pouring in again after a very bleak winter without much snow that would light everything up.
Since I turned blonde a couple months ago, I've been really loving my hair in photos as it works so much better with the light. Be it sun or other sources of bright light, they really make blonde hair shine way more than brown, even though the hair is actually in worse condition now than when it was darker.
Most of all I've been feeling the backlit, Sin City-ish vibes and really high contrast. Mix of old school and modern, keeping it all quite simple.
Shot with the Fujifilm x100f.