EOS Telegram Summary 4/15/18 - Sundays With Dan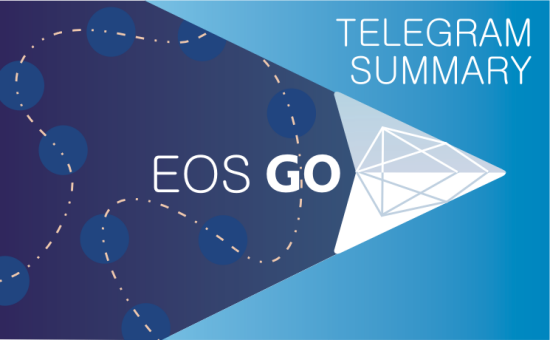 Sunday is often Dan's favorite time to engage extensively with fans in EOS general chat, and April 15 was no exception, with some of the lengthier answers we've seen from Dan to date.
First, question answered with a question: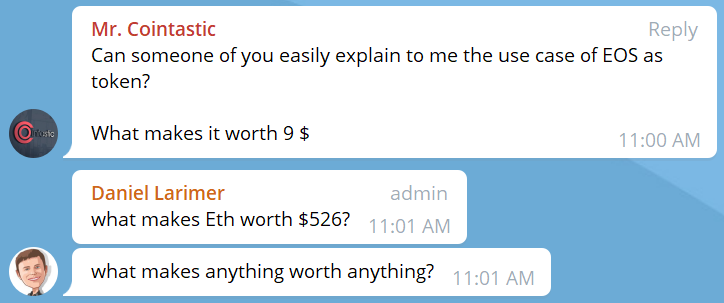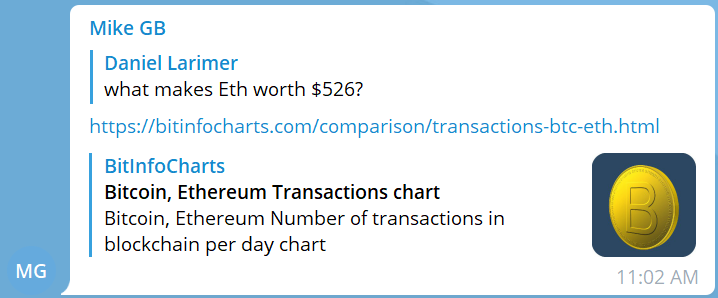 Smallest unit of EOS:


Value questions: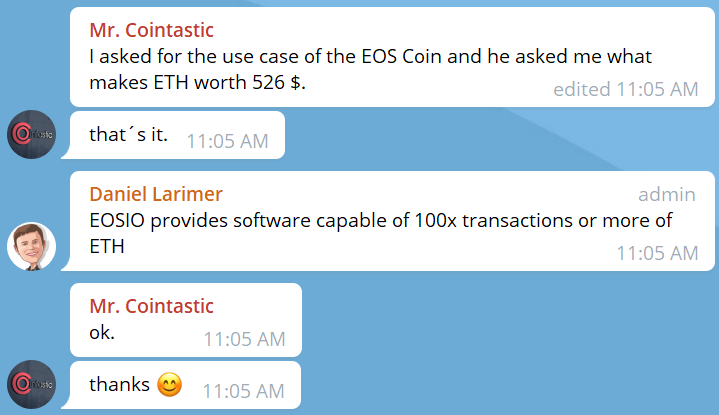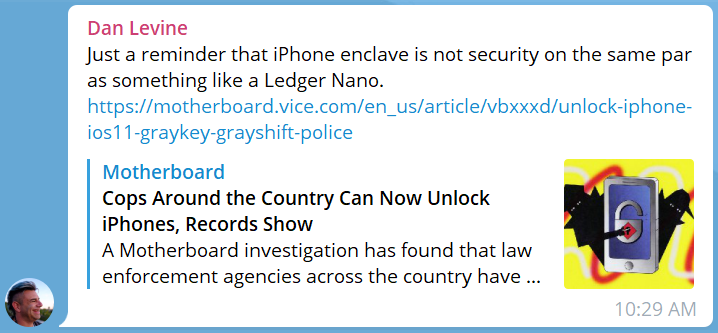 Migrating dapps:


Making it simple: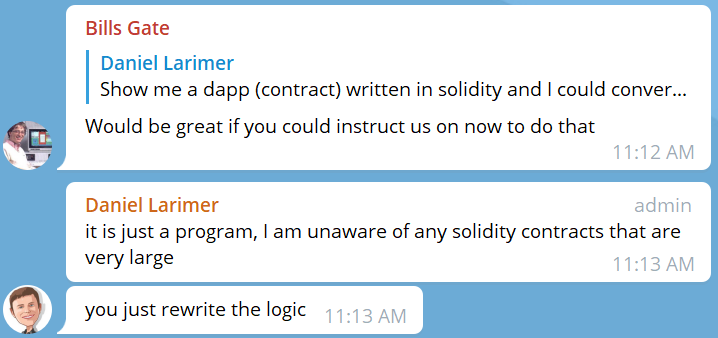 EOS speed and coding speed: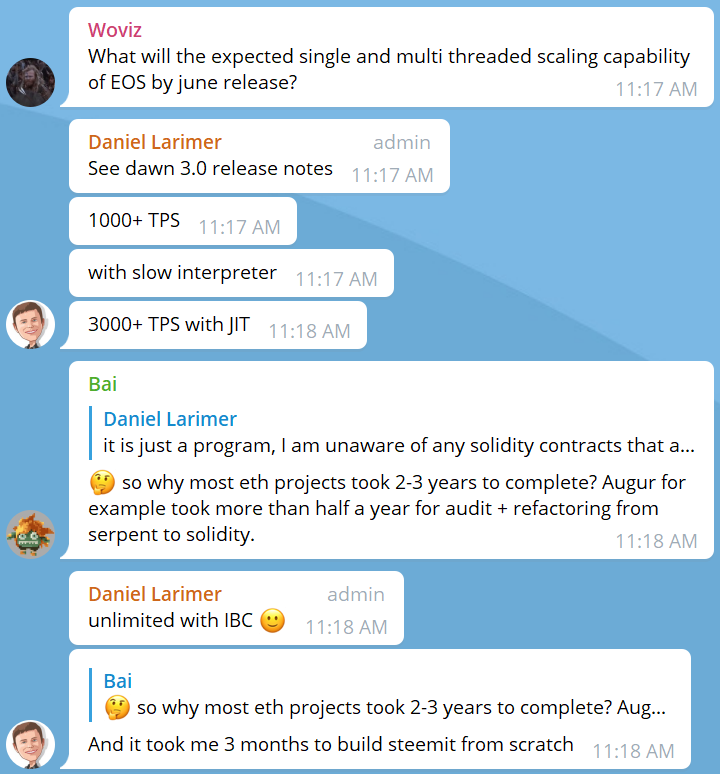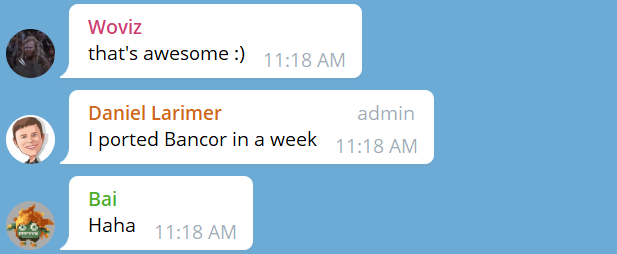 Large sized decimals:


More on Eth and its viability: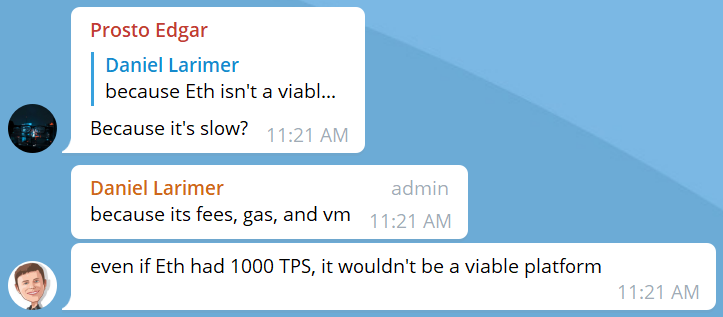 Competition and comparison:

Forking off the bad guys:



Byzantine meaning: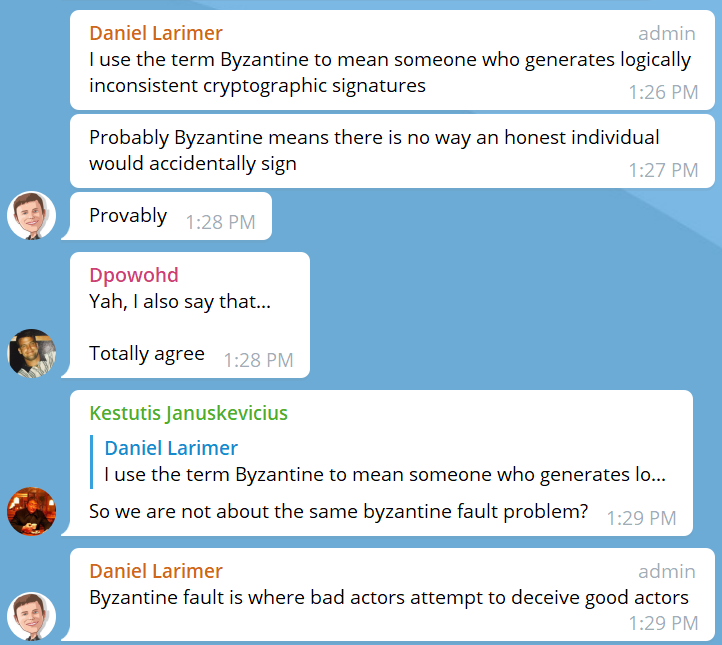 Further Byzantine chat in EOS general: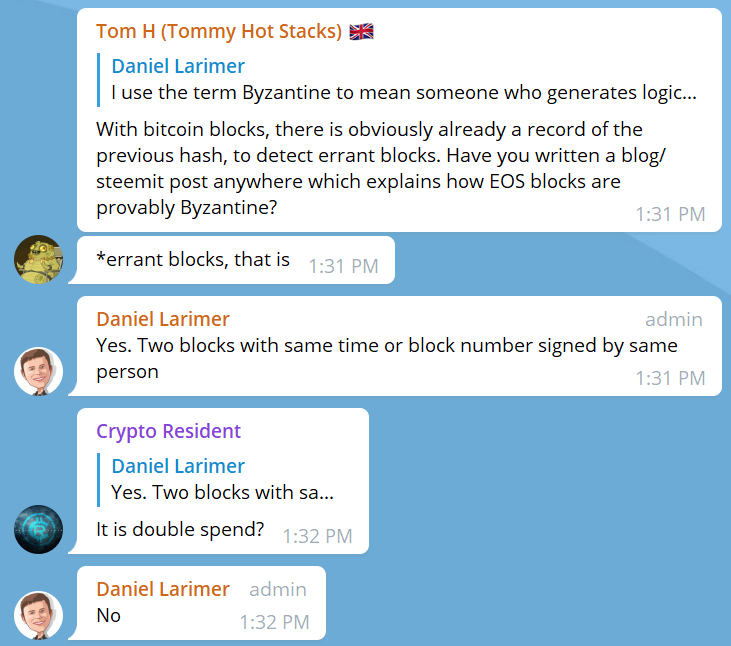 Wait, what is it?

Double spend:

EOS storage backup:

Question about Eth dapps not requiring any coding to port:


How it could be possible:

nsjames announced further support for the community hackathon: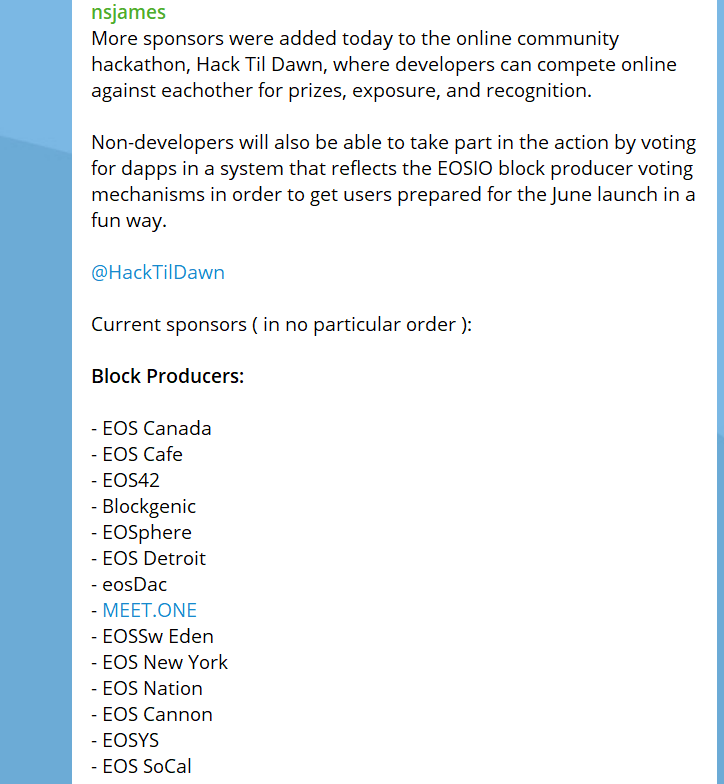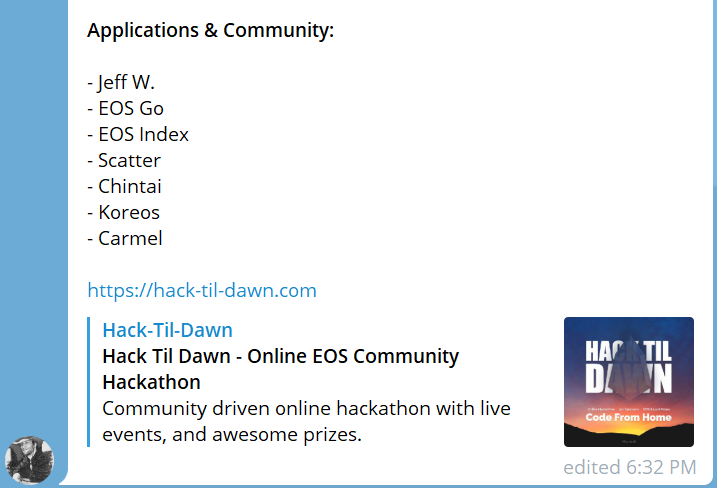 Over in EOS Developers, Dan kept going: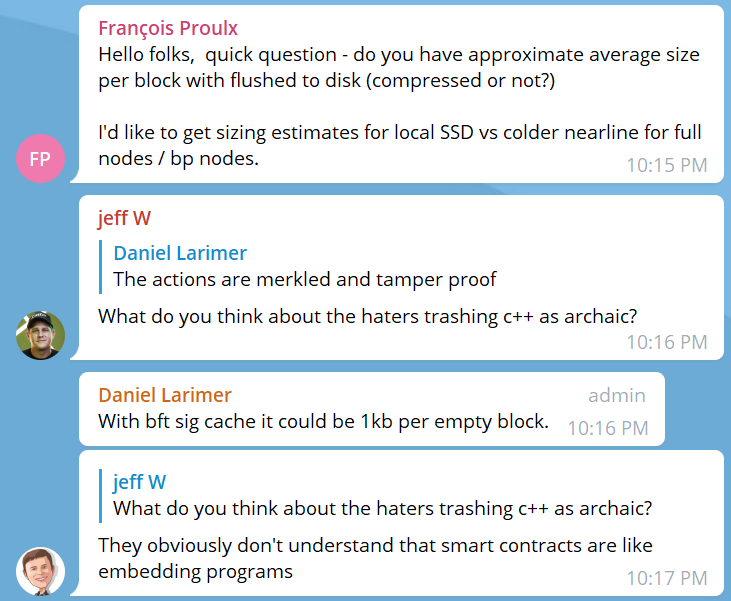 Old but gold: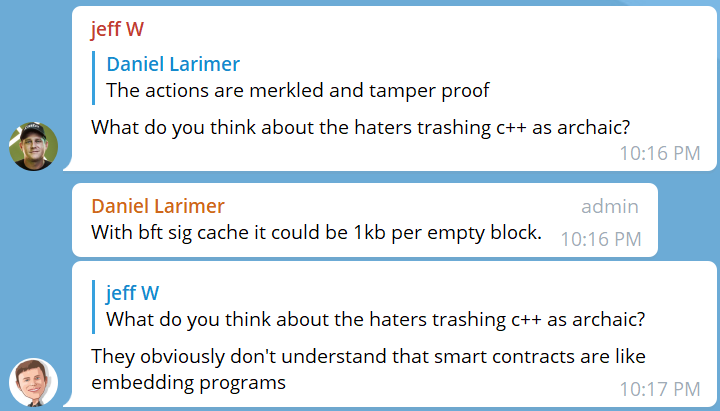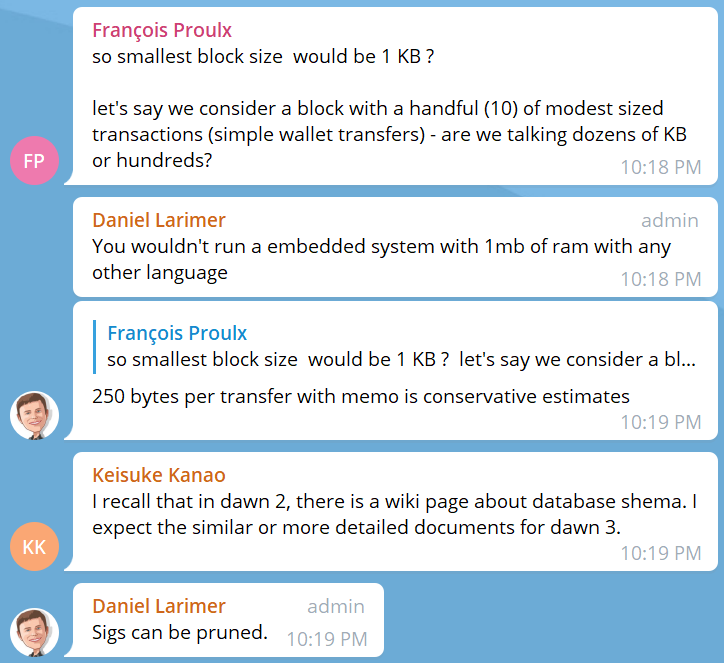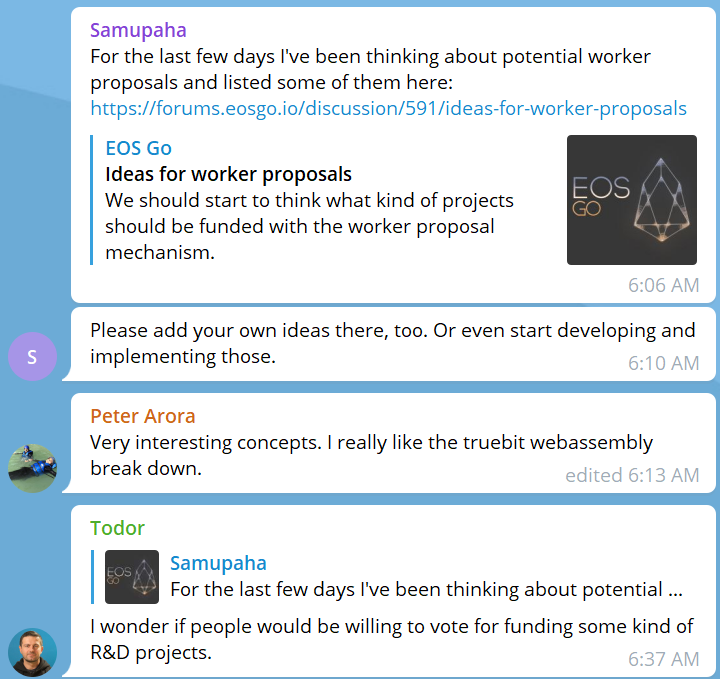 Go EOS!
---
EOS Go is the first source for EOS.
Software company block.one is creating EOS.IO and releasing it as open source code; thousands of individuals will need to come together to bring this new "internet of value" to life. EOS Go is uniting the community for a stronger EOS.
How to Get Involved: