All Aboard!, New passengers announcement and more exciting news for everyone!
It's been an exiting day for me as I made my final decisions on the new passenger list! It's never easy choosing passengers from so many amazing Steemians, but my decisions were made easier by looking at how engaged you all are with the Steem community. The most important factor in the ecoTrain is that we are involved with each other and engage, comment and participate with the group. If you have asked to be a passenger and are not on the new passengers list, the most likely reason is that you are not engaged enough! These days just posting amazing content is not enough, that's what websites are for ;+).
So without further ado I would like to welcome the following people as passengers on the ecoTrain, you are all very special individuals, and i know that you will all become such valued members of the ecoTrain. I am honoured that you chose to join us and help with our mission of making Steem, and this world, a better place!

AND WELCOME TO THE ECOTRAIN
I have also preened the old ecoTrain passengers down to those people who are still with us!
If you are not on the list below, and used to be a passengers and want to stay on please message me on discord.

@artemislives
@celestialcow
@hopehuggs
@misslasvegas
@mountainjewel
@nainaztengra
@porters
@riverflows
@sagescrub
@senorcoconut
@solarsupermama
@stortebeker
@thegreens
@trucklife-family
@walkerland
NEWS UPDATE / DELEGATION / ECOTRAIN PASSENGER REQUIREMENTS
First off I am extremely please to announce that my biggest delegators have agreed to wave any need for rewards! So a huge thank you to the following people for delegating so that we can curate and support people who add great value to Steem.
If you are delegating to @ecoTrain then you will no longer receive rewards as the EcoTrain voting bot has been switched off! So thank you to our delegators:
@amitgiat @artemislives @lukestokes.mhth @blueberrybison @evolutionnow @havok @hopehuggs @mrfunkymonk @nainaztengra @omdemian @sashagenji @senorcoconut @stillgideon @stortebeker @thelaundrylady @torico

This is fantastic news and means that the @ecoTrain account with around 11,000SP will shift back to manual voting of posts that use the #ecoTrain tag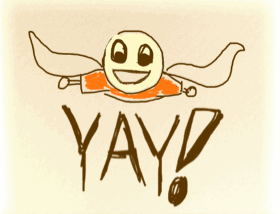 I would like to say a special thank you to @artemislives for helping me to curate and guide my votes. She is spending a LOT of time reading and engaging with you, and I am following her voting trail so when @artemislives votes for you, so do I and the @ecoTrain account.
I would also like to thank @trucklife-family for her support and help in so many ways, not least in creating the weekly ecoTrain magazine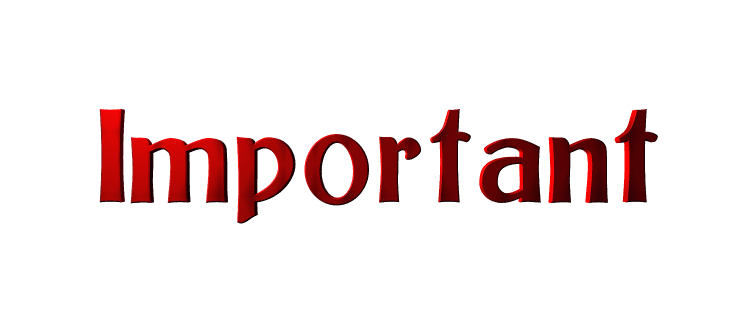 PASSENGERS AND FRIENDS PLEASE READ THESE REQUIREMENTS
PLEASE READ THIS CAREFULLY
If you are a passenger or a friend and want to get upvotes from a combined 15,000SP then there are some important things you need to follow. I have made a lot of effort to get this delegation back, and have also sacrificed any profits on my vested Steem to curate and encourage you. I heave learned that we need to have at least some kind of exchange, and guidelines so that the ecoTrain continues to run in a way that fulfils its goals.
1. Anyone who posts content using the #ecotrain tag will be considered for upvotes. The focus of our upvotes is on our passengers, but is not exclusive and we will also support and upvote you who if you post the right kind of content... AND
2. If you are just posting and not engaged with the ecoTrain or the Steem community you will not receive upvotes. Engagement is so important on Steem, and I am now focused on it as being the most important factor as to whom we support. We have plenty of websites and blogs to share knowledge, Steem is a social network!
3. To become a passenger you need to delegate a minimum of 100SP** to @eco-alex. This is a very small amount when compared to the upvotes you will be receiving. Your delegation helps us to grow and for me to keep supporting you!
What else do you need to know?
We ask a maximum of 4 posts a week tagged 'ecotrain'. You can post less, and if you want to post more than that you can choose the ones you want to feature on the ecoTrain and tag them as your primary category. By doing this we limit the total number of posts to a number that our entire train produces, so that we can all really read and engage with them.


We do have a discord channel, and we use it sparingly for basic communications and some chit chat. You would be added to that group as a passenger and can then keep up with any organising or questions or challenges. We do need you to keep an eye on this so that we can keep the community spirit alive.You can join our discord group at: https://discordapp.com/invite/sxpEPJc


We hope you will ALL join us for the upcoming Question Of the Week and a new ecoTrain Earth Challenge
I can't wait to see what you all bring to Steem!
That about wraps it up. Please let me know in the comments if you saw this so I know you are truly on board!



The 8 Pillars of @TribeSteemUp
Supporting People Who Help
Make The World A Better Place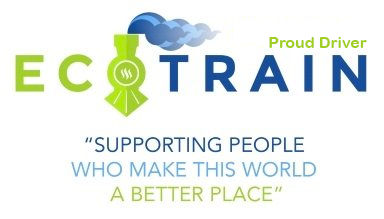 Discover previous ecoTrain magazines at @ecoTrain