Mining Stocks: A Better Way to Own Precious Metals?
I believe that mining stocks are a better way to own precious metals for multiple reasons. Although it is not as "fun" as having the physical metals at home to play with, mining stocks are provably better investments for the long term. Below are the 5 year charts for both the gold spot price and the share price of Newmont Goldcorp, the largest gold miner.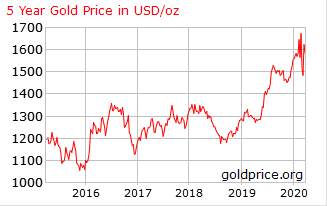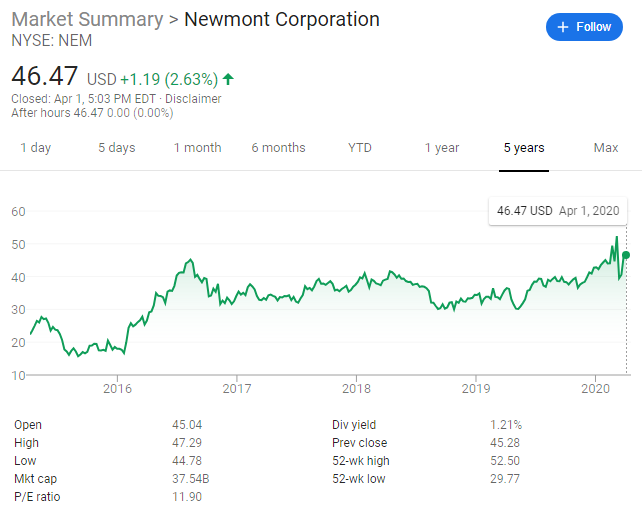 As you can see, the gold price has risen 33% in 5 years while the share price of NEM has increased by more than 100%. This is also excluding the cashflow from dividends that investors receive. Obviously, mining stocks are a better investment and this comes down to leverage. For every move to the upside in spot price, mining companies get higher and higher earnings which compound over time. While it is not a bad idea to have some physical bullion or coins, I believe that it is foolish to disregard owning mining companies purely because of ignorance or a disdain for financial markets. Let me know your thoughts.
Not financial advice.