Steemitbloggers' Stickfigures Storyboard Contest - My night out partying!!!!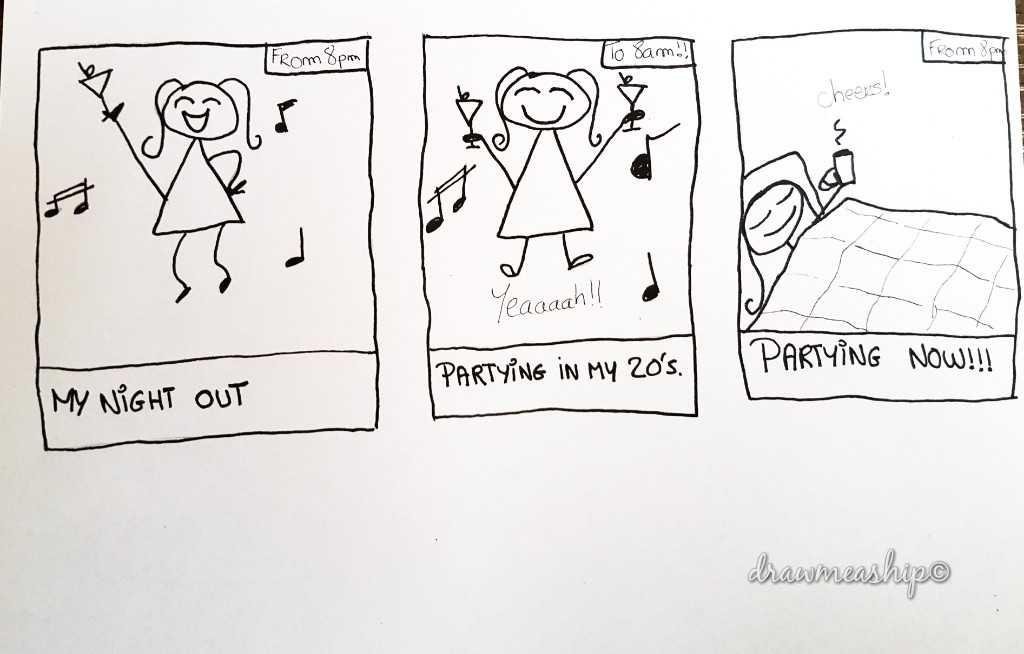 Hello today i participate to the contest of @jaynie and @zord189:
Criteria:
You are required to choose only one of the scenarios given.
Briefly Illustrate your story.
Draw THREE blocks ONLY, Block 1 = beginning, Block 2 = middle, Block 3 = ending.
MUST be STICKFIGURES Only. No realistic drawings.
Scenarios (Choose ONE):
• My perfect Date.
• My average working day.
• Me and my three meals a day.
• My night out partying.
• My Thug/Swag life.
For this challenge, i choose the theme my night out partying!! When i was reading the scenarios i laugh when i saw this one because i thought to myself: "Well since i have a child my nights out are mostly me in bed by 8pm!!!" It surely wasn't like this when i was 20!!!I was living in London, going out every weekend dancing and drinking all night going to work the next day and no problems at all! Lots have changed since that time and i love my nights out in my bed!!!Of course im still going out but not like like in London:D