PhotoBomb Challenge #91 Entry 3
Greetings PhotoBombers, it has been more than 50 years since the man reached the moon, never seen photos of Neil Armstrong toasting his arrival in front of the flag of the United States of America.
Too bad the wine was starting to come out of the glass due to the lack of gravity!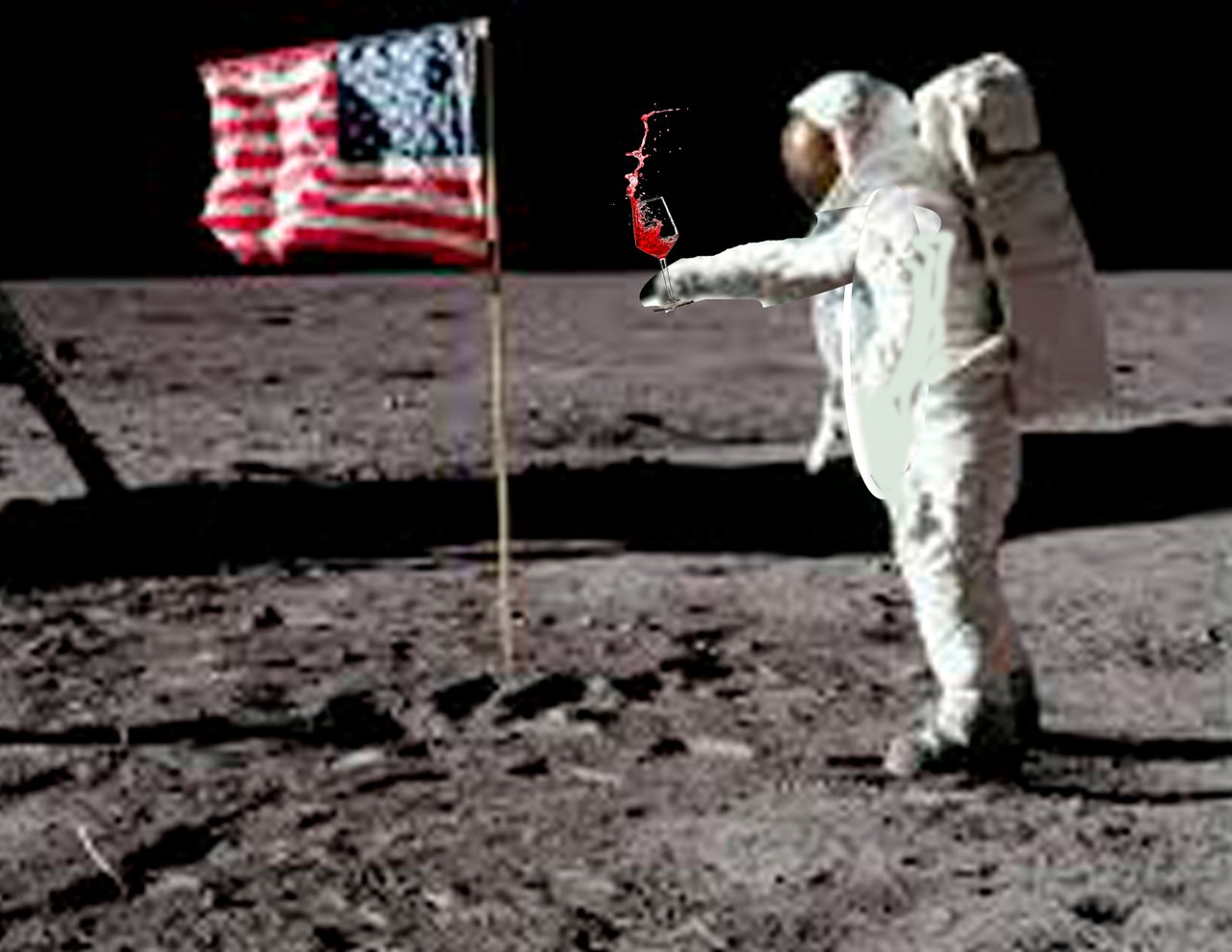 You also participate in the contest, here you will get the rules.