Metron Project - Introduction and Development Start
New Features

CMS Setup:

October for Laravel Setup

Homepage Creation:

Homepage is now driven by the CMS, has some basic information and is ready for further UI and Informaton improvement.

Readme File Creation

Getting Started - Server Prerequisites - Installation Instructions - Technology Information and License.

License File

MIT License.



How did you implement it/them?

CMS Setup

October CMS has been chosen or the slenderness and efficiency. Setup and Adaption with Bootstrap has been made to provide a clean UI for Dekstop and Mobile Access: simple and as minimal as possible for development use, theme will be improved on production version and an Android APP builded as well. (commit link)

Homepage Creation:

Bootstrap based for Desktop and Mobile - Html Layout Creation with divided structure for low coupling theme design. Header, Body, Footer Divided and Code Enclosed in Individual files for further use for the other pages. (commit link)

Readme File Creation (commit link)

License File Creation (commit link)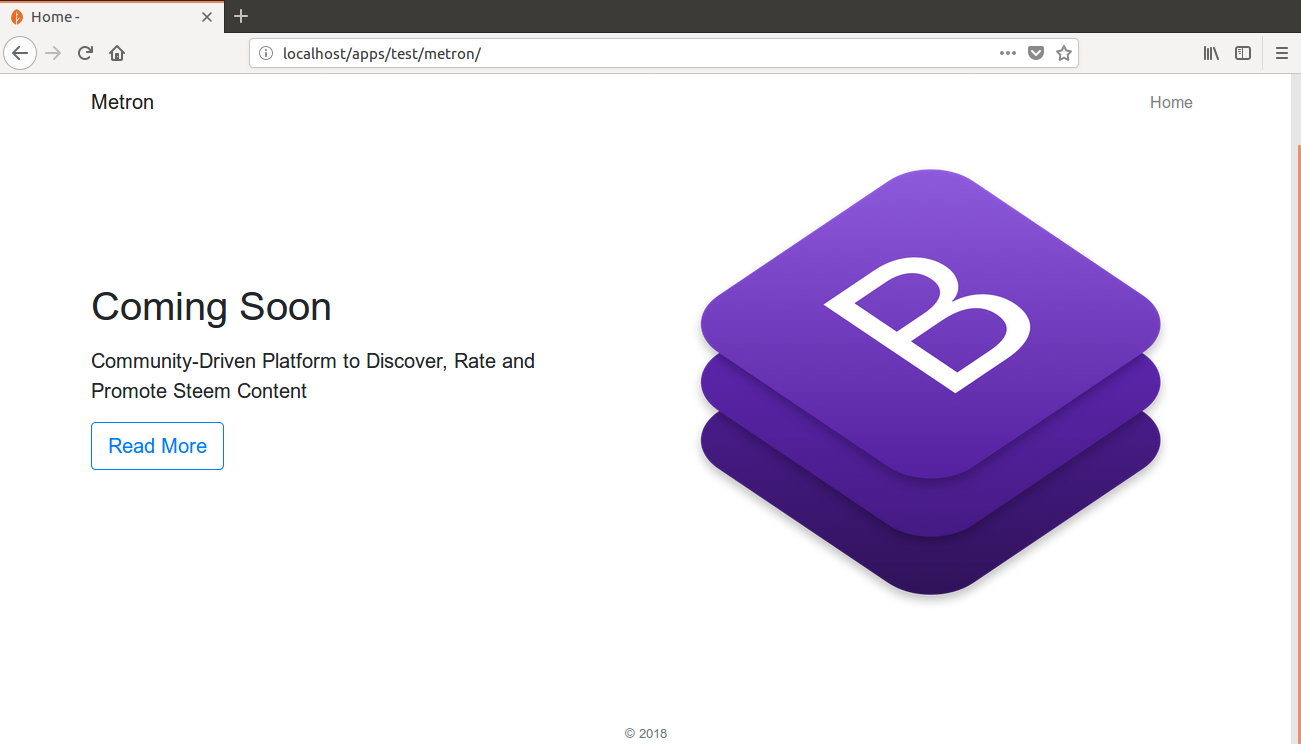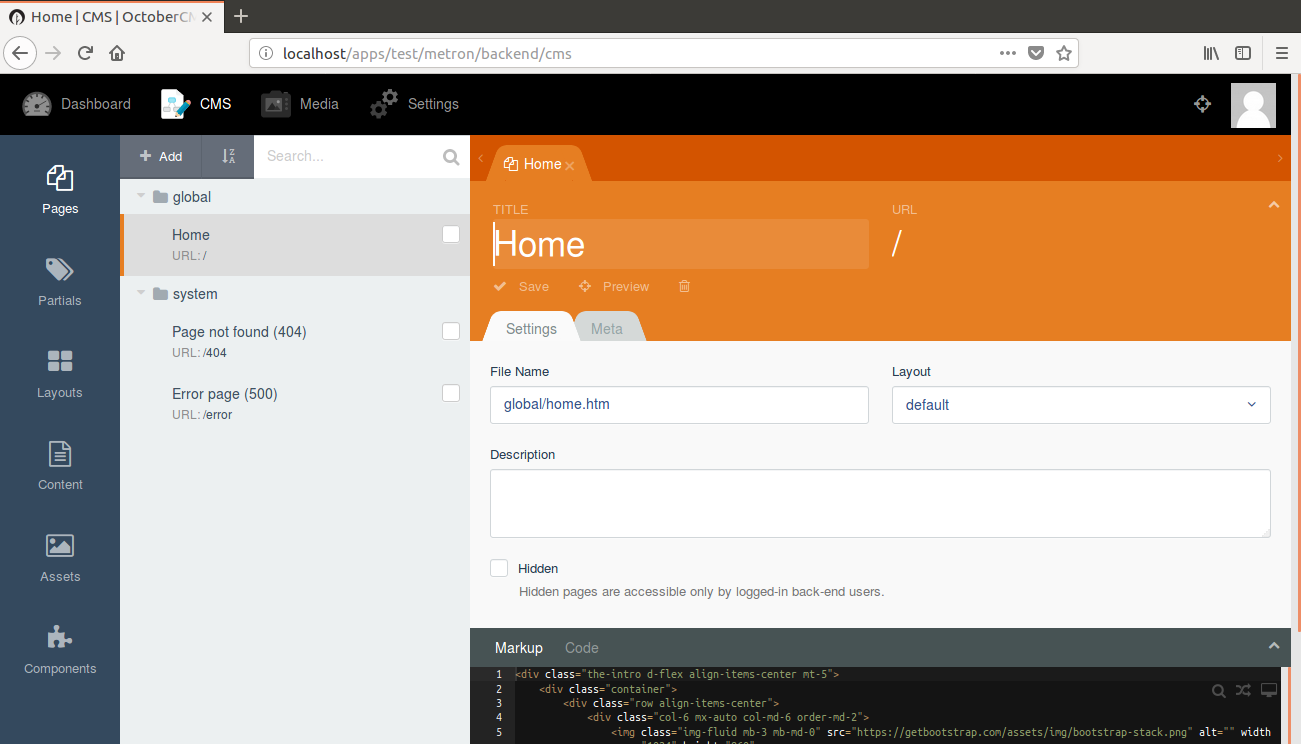 What is the project about?
Metron is about a Human Powered Democratic Driven Platform to Discover, Rate and Promote Exceptional Content. Managed by the people for the people.
Development is just started and currently a basic CMS functionality is avaiable. The website is designed for Desktop and Mobile.
The project has got an introduction page on Steemit with coming features and design overview(link)
Technology Stack

PHP, JAVASCRIPT, HTML, CSS
Powered by Laravel and October.
React for production
jQuery for Early Stage Development
Roadmap:

User Roles Managament : Curators and Authors.
Curators Registration
Authors Registration
Curators Dashboard
Authors Dashboard
Display Steem Content on The Plaform for Rating Purpose.
Build Rating System for Content
Display Rated Content on The Platform
Rating System Improvement
Voting System to Elect Curators
Community-Driven Rating System Factors - factors created and elected by Steemians.

How to contribute?

Contribution is Welcome

Github: https://github.com/digitalplayer-steemit/metron

-Get in touch with me at [email protected] then you can proceed:
-Fork it!
-Create your feature branch: git checkout -b my-new-feature
-Commit your changes: git commit -am 'Add some feature'
-Push to the branch: git push origin my-new-feature
-Submit a pull request.

---
Posted on Utopian.io - Rewarding Open Source Contributors
---