[Update 9] Minecraft-Skript - neues Kampfsystem / [update 9] Minecraft-script new battle system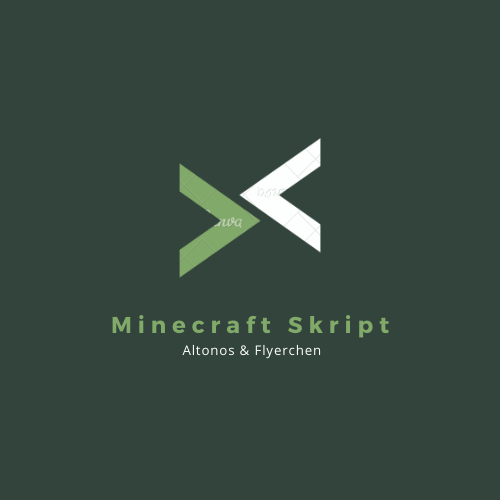 Mit Update 9 bekommt das Kampf-Script eine neue Attacke implementiert.
Feiges Huhn
Die Attacke "Feiges Huhn" lässt sich wieder craften. Hierfür wird eine Feder und 8 Eisenblöcke benötigt.


Mit der Attacke "Feiges Huhn" kann man sich etwas Zeit in einem Kampf verschaffen. Etwa um sich schnell zu heilen oder komplett die Flucht zu ergreifen.
Wird die Attacke eingesetzt, springt man automatisch hoch und wird im Umkreis von 10 Blöcken neu platziert.
Wie das genau aussieht kann man im Video sehen:

Hier noch der Code:


Download
Die immer aktuelle Version des Skriptes könnt ihr auf Github downloaden:
https://github.com/Altonos/Combat.sk
Beitrag erstellt von @flyerchen
Skript von @altonos
Englisch version (google translate):
With update 9 the combat script gets a new attack implemented.
Chicken
The attack "Chicken" can be cracked again. For this you need a feather and 8 iron blocks.


With the attack "Chicken" you can buy some time in a fight. For example to heal quickly or to completely escape.
If the attack is used, you will automatically jump up and be repositioned within a radius of 10 blocks.
How this looks like exactly can be seen in the video:

Hier noch der Code:


Download
You can download the always up-to-date version of the script from Github:
https://github.com/Altonos/Combat.sk
Post created by @flyerchen
Script from @altonos