Easy Bitcoin mining with CryptoTab
Wanna Bitcoin mining for your idle computer or sellphone?
There is one very easy and efficient browser mining software named CryptoTab.
This broswer mining is not a scam..... i have mined for several month.
if you click the Download CryptoTab , you can see below pic.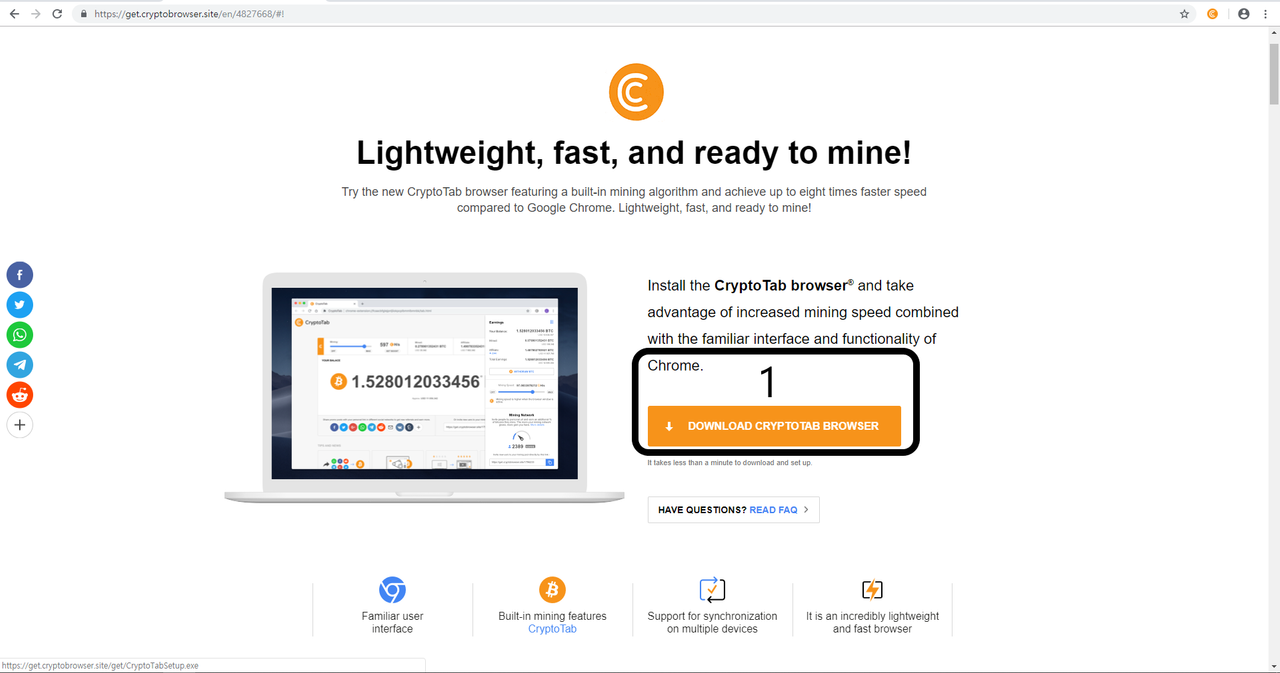 Then click the DOWNLOAD CRYPTOTAB BROWSER, then you can see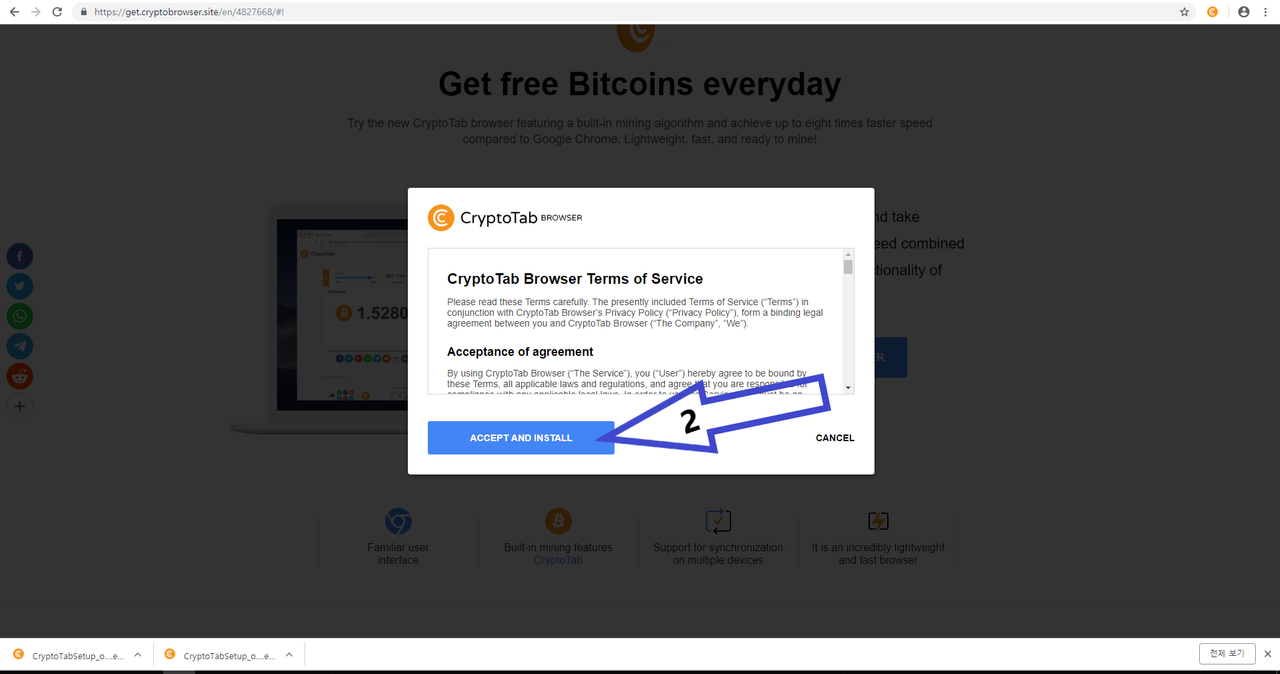 Click the Accept and Install button, then....(Using the Micorsoft edge browser)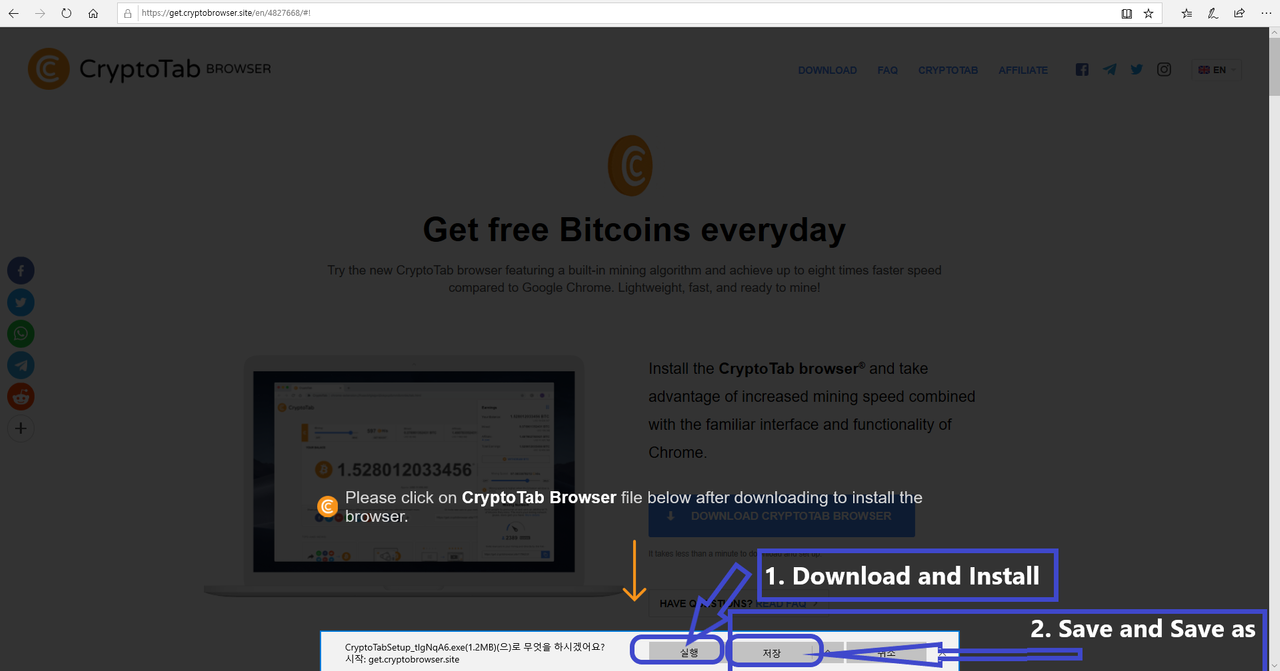 Click the first button, you can install Cryptotab browser directly or you can select the save or save as, then install.
Then you can see pop-up windows, select Yes... if have another pop-up , select Yes...
After finished install, you can see..
Step 2: Log in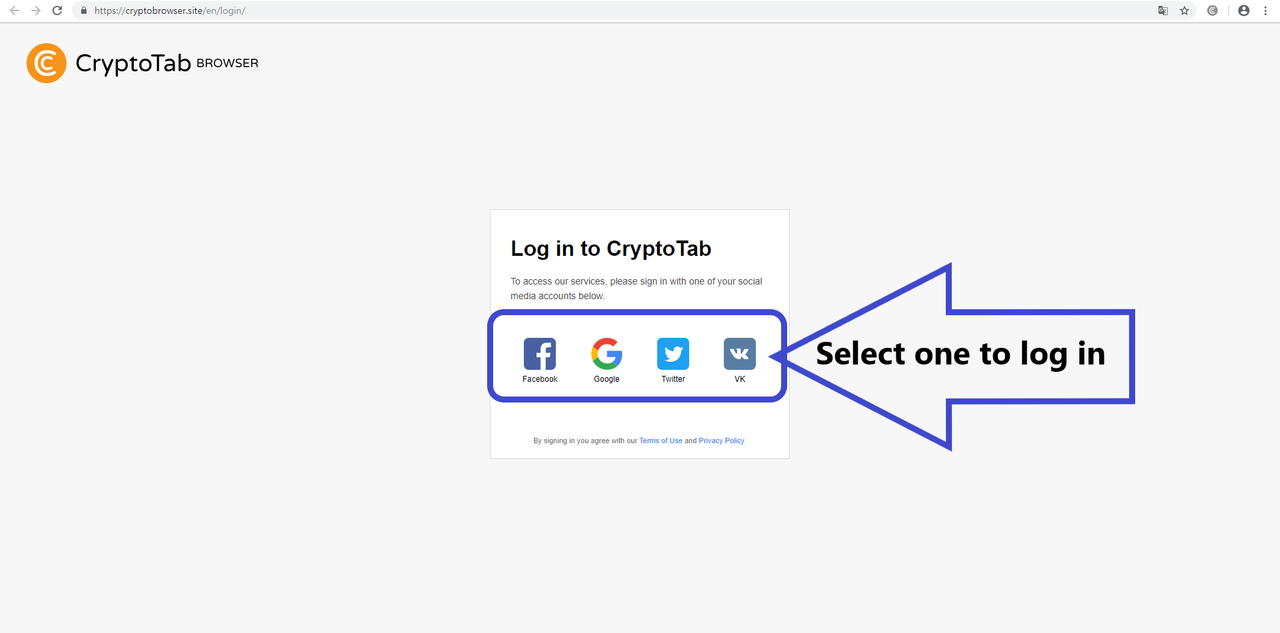 Select one account to log in. for example: select the google, you can see..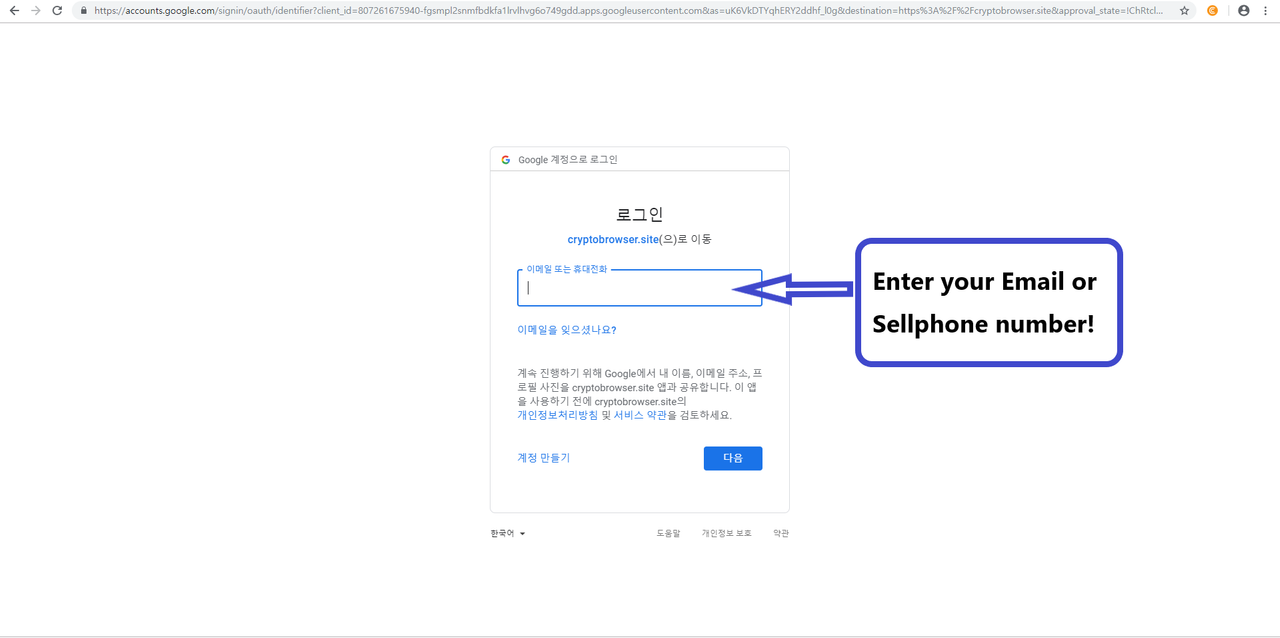 Enter your Email address or Cellphone No.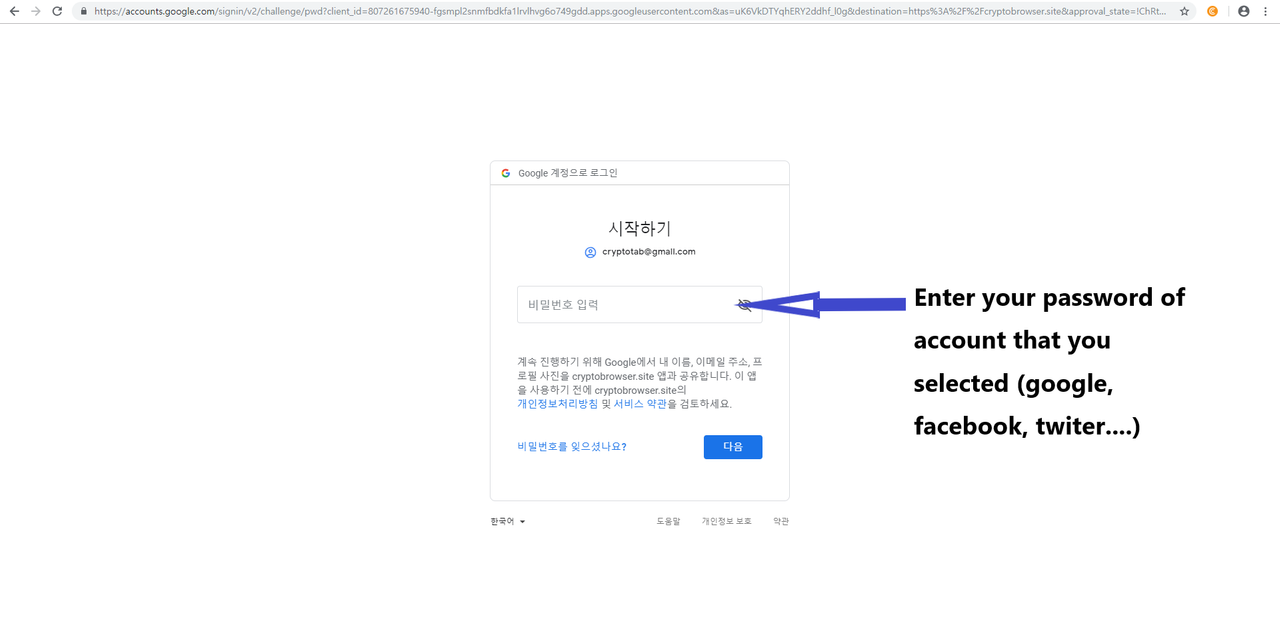 Enter your password. then you can see...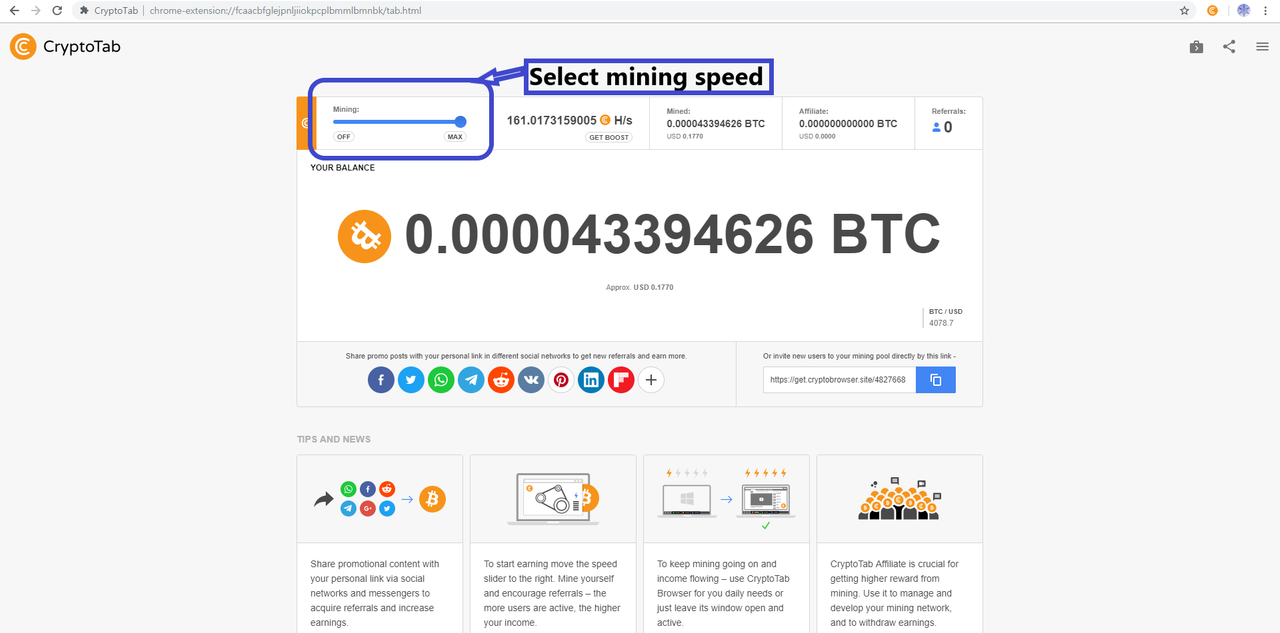 Select your mining speed, start to mine bitcoin.
If you can't see this page.
Please don't worry !
Click the CryptoTab address bar, and enter 'c ', then you can see below address, like:
chrome-extension://xxxxxxxxxxxxxxxxxxxxxxxxxx/tab.html
Step 3: Withdraw
Now You have mined 1000satoshi bitcoin, you can withdraw.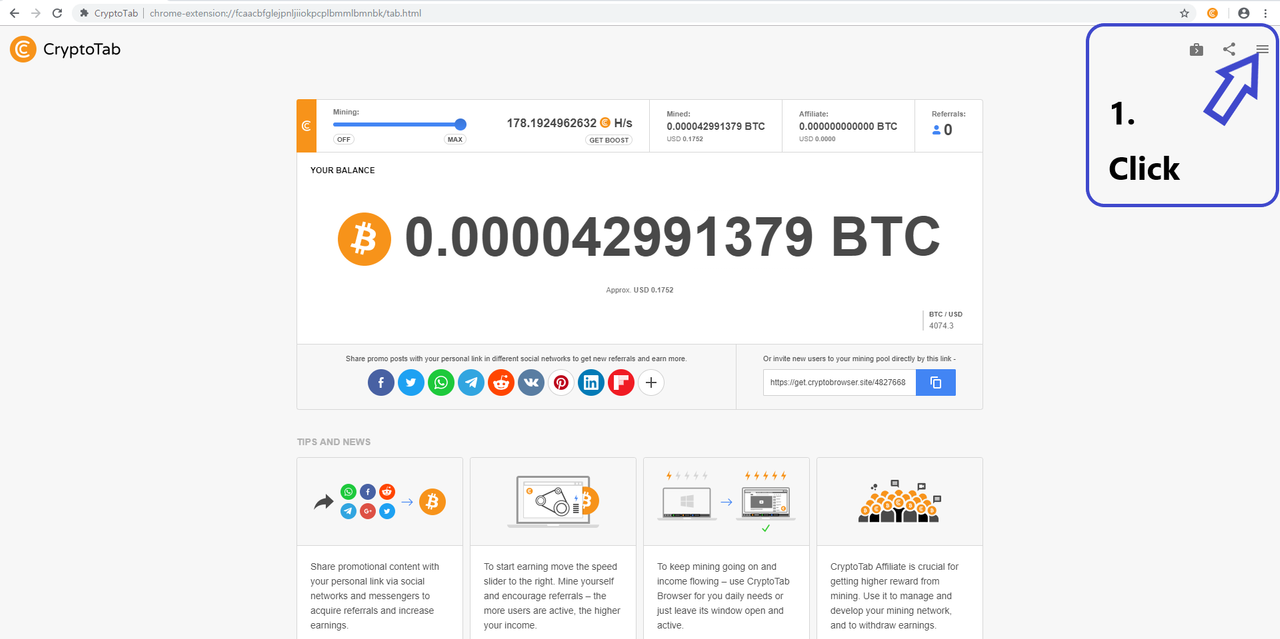 Click the button (arrow indicated)... ...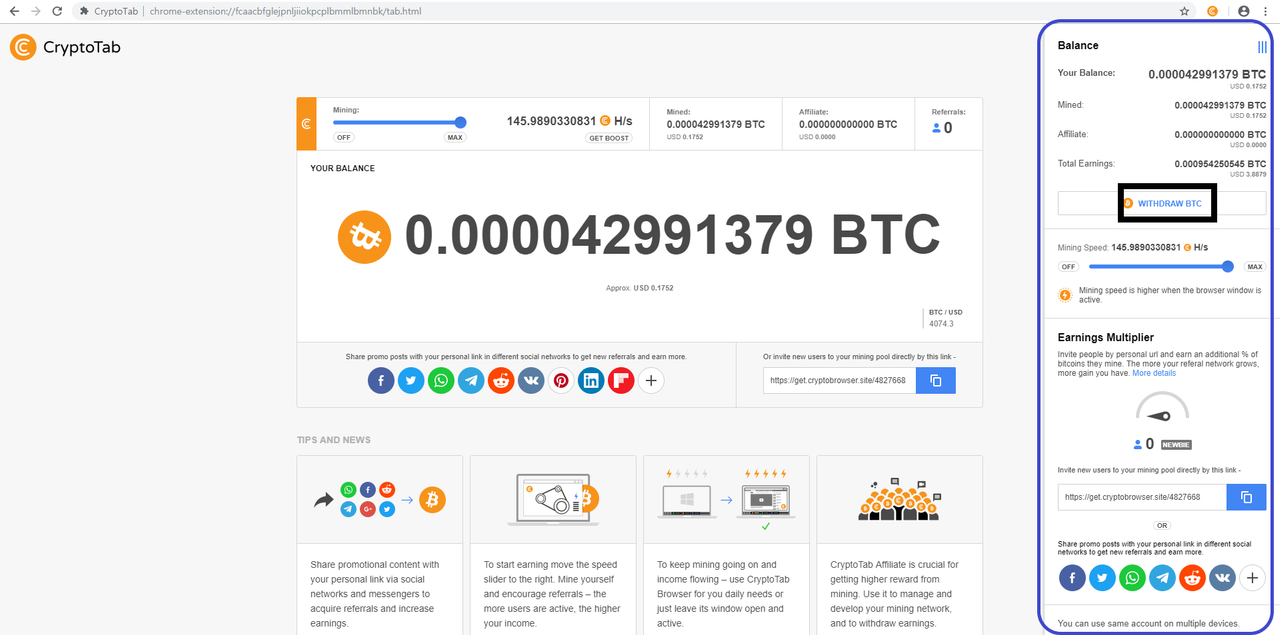 Click the withdraw button...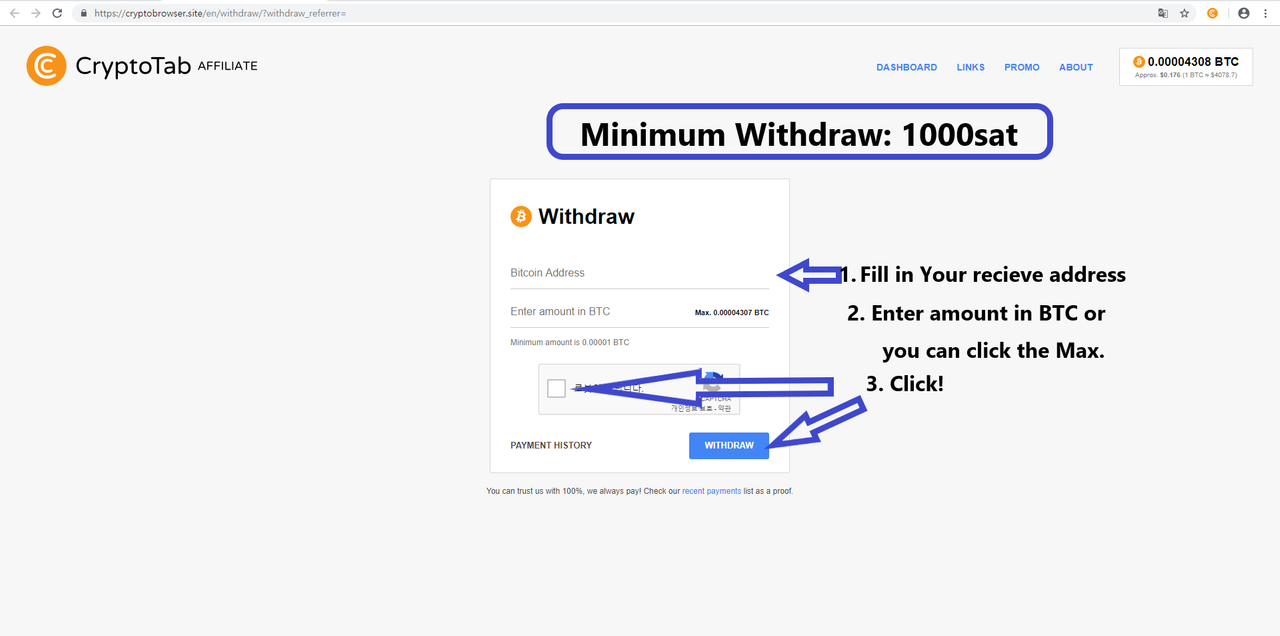 Enter the your withdraw info. then click the blue withdraw button and wait........ wait ..... wait......
Check you Recieve address... you can see the amount you withdrawed.
My payment history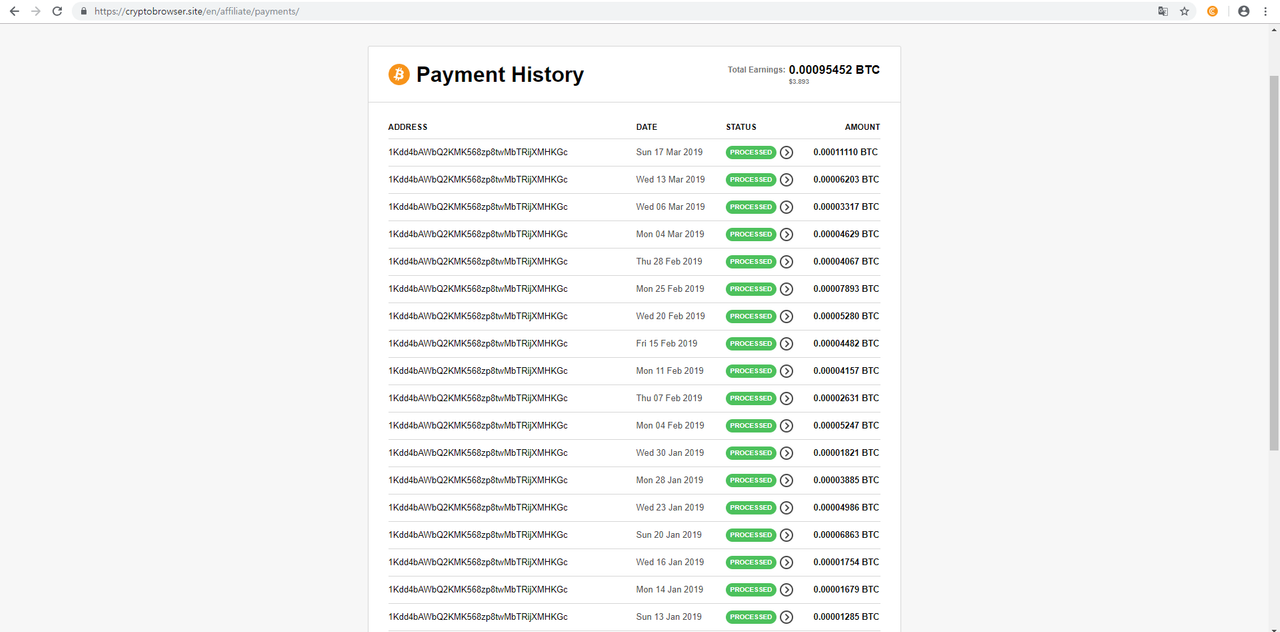 You can also check my address..
1Kdd4bAWbQ2KMK568zp8twMbTRijXMHKGc
If you like this post, Plz donate...
BTC: 1Kdd4bAWbQ2KMK568zp8twMbTRijXMHKGc
LTC: LWXP5Bxx91z2jtCSevy7KUmC2DSuUjvEQx
DGB: DLuv1zfi5LYQftnibXfnU8G9KVVU8LrGRV
Theta: 0x570B59B2E6e3027A7D615A43eEF44DD2f72C2aBa
VET: 0x7755b7bF0a884570AfCDac7ef6c2C2E606F91093