Martabak Telur (Indonesian Egg Pancake With Curry)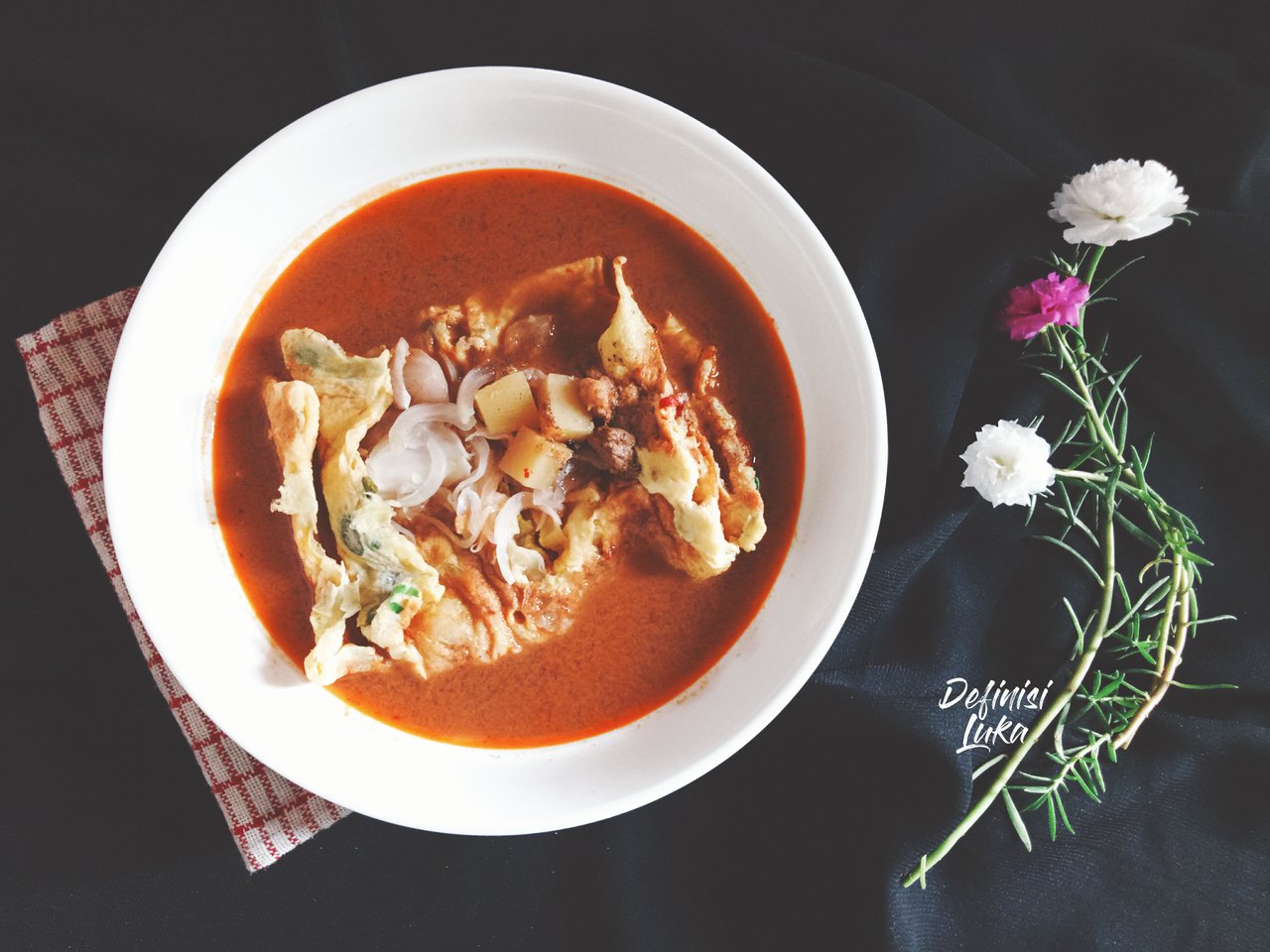 Martabak Telur has a variety of variations in Indonesia. Basically this snack is made with a mixture of eggs and flour. The presentation was also various. There are only added red onions and cucumbers, some are added to chicken curry sauce or curry goat.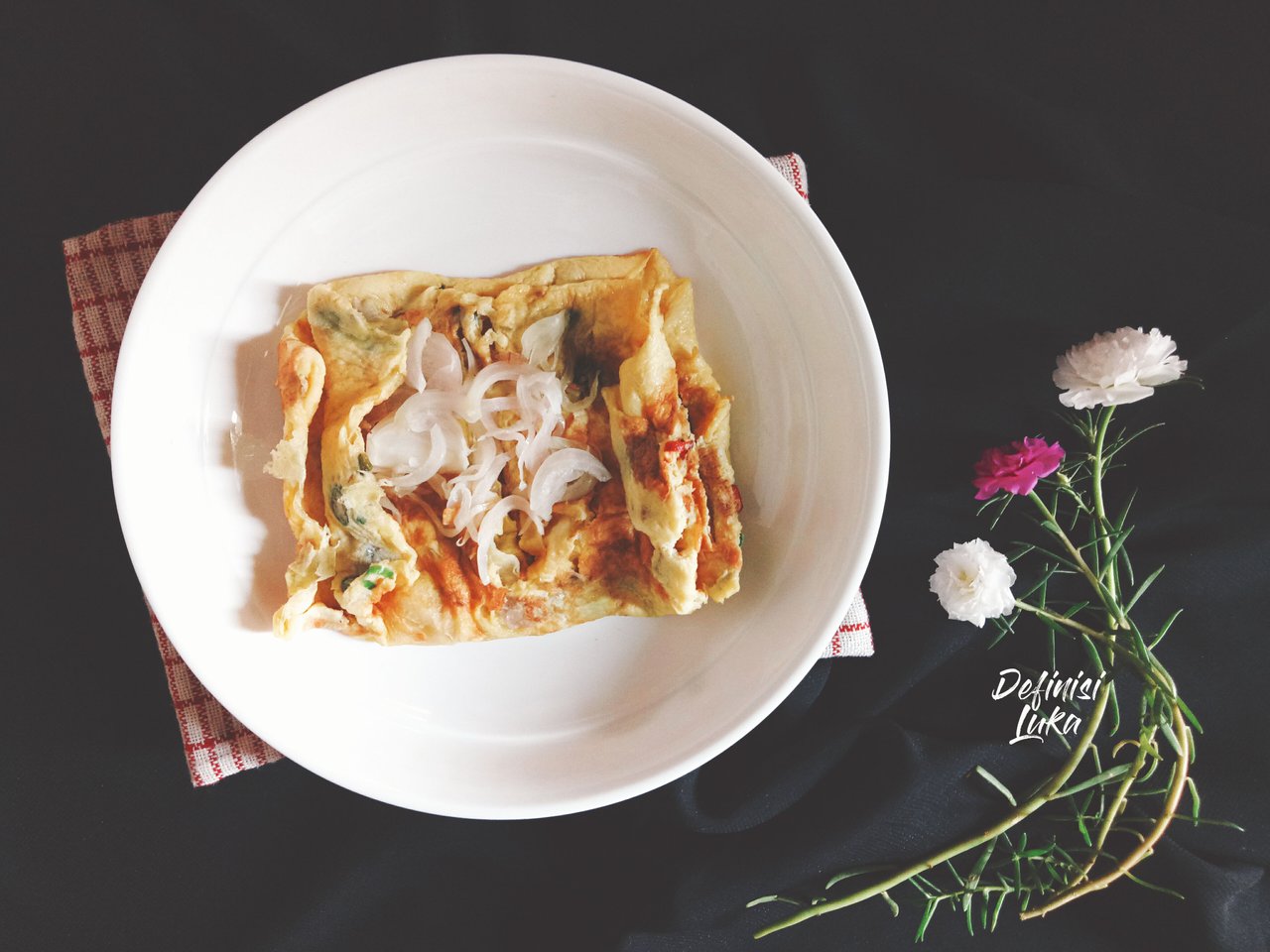 So, it can be said that the Martabak Telur looks like a pancake but has a taste that tends to be savory, not sweet at all.
Here we take two sessions of photography. The first session was Martabak Telur without sauce, and the second session was Martabak Telur with curry sauce which was equipped with pieces of chicken meat and potatoes.
Martabak Telur as Street Food and Night Snacks
Martabak Telur are popular peddled on Street Food at night. Although usually eggs such as pancakes are served for breakfast, they are different from Martabak Telur in Indonesia.
In Indonesia, Martabak Telur is more popular served at night along with other traditional foods such as fried rice and catfish fried.
We can easily find various types of Martabak Telur in roadside stalls at night.
If we make it ourselves at home, we can also eat eggs in the morning.
Tips for Eating Martabak Telur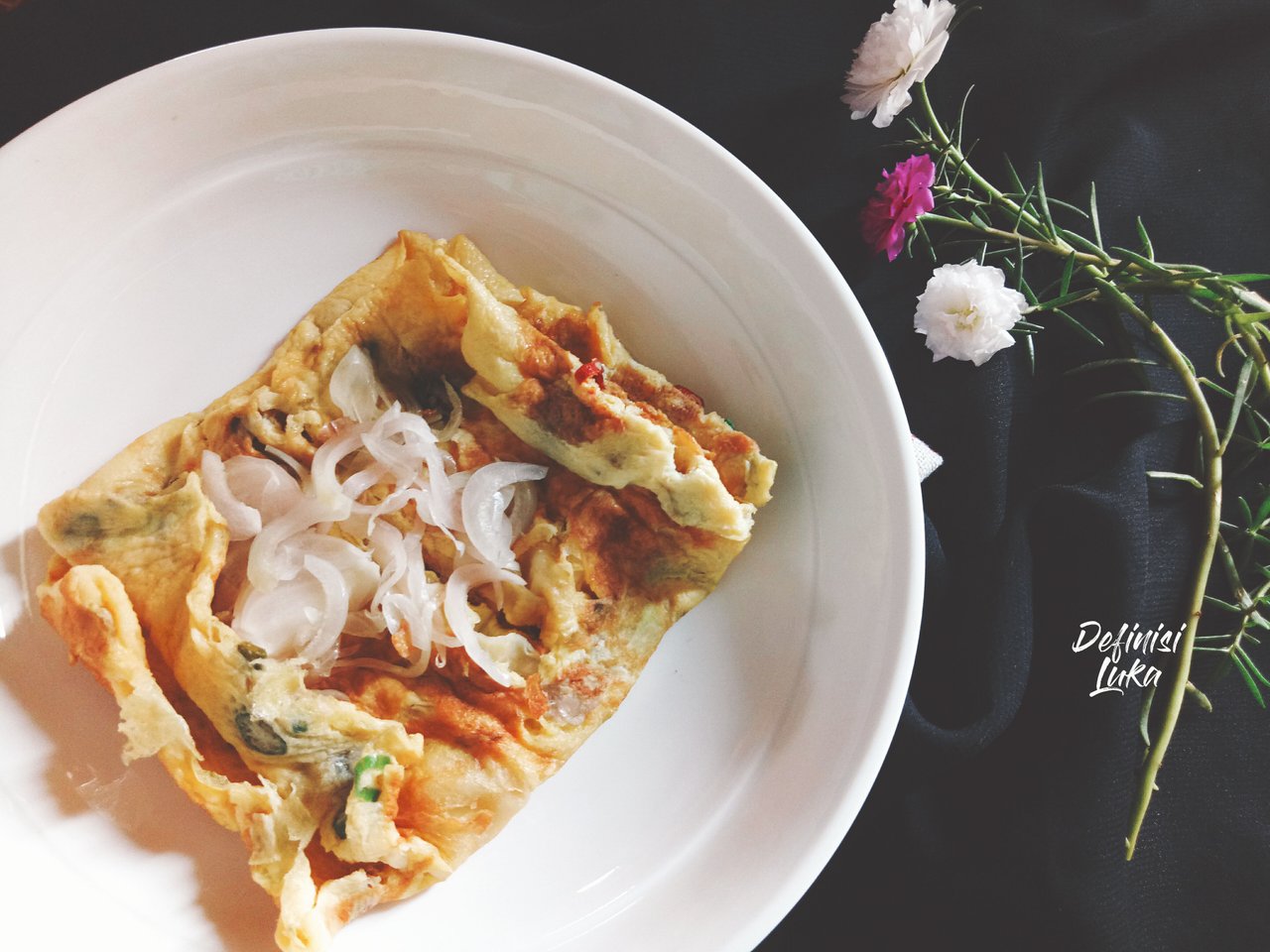 In our opinion, there are some things that must be considered so that we can get great delicious taste from this simple food.
The best way to consume Martabak Telur in order to have maximum delicious taste is to eat Martabak Telur when it's warm. Don't let the Martabak Egg get cold.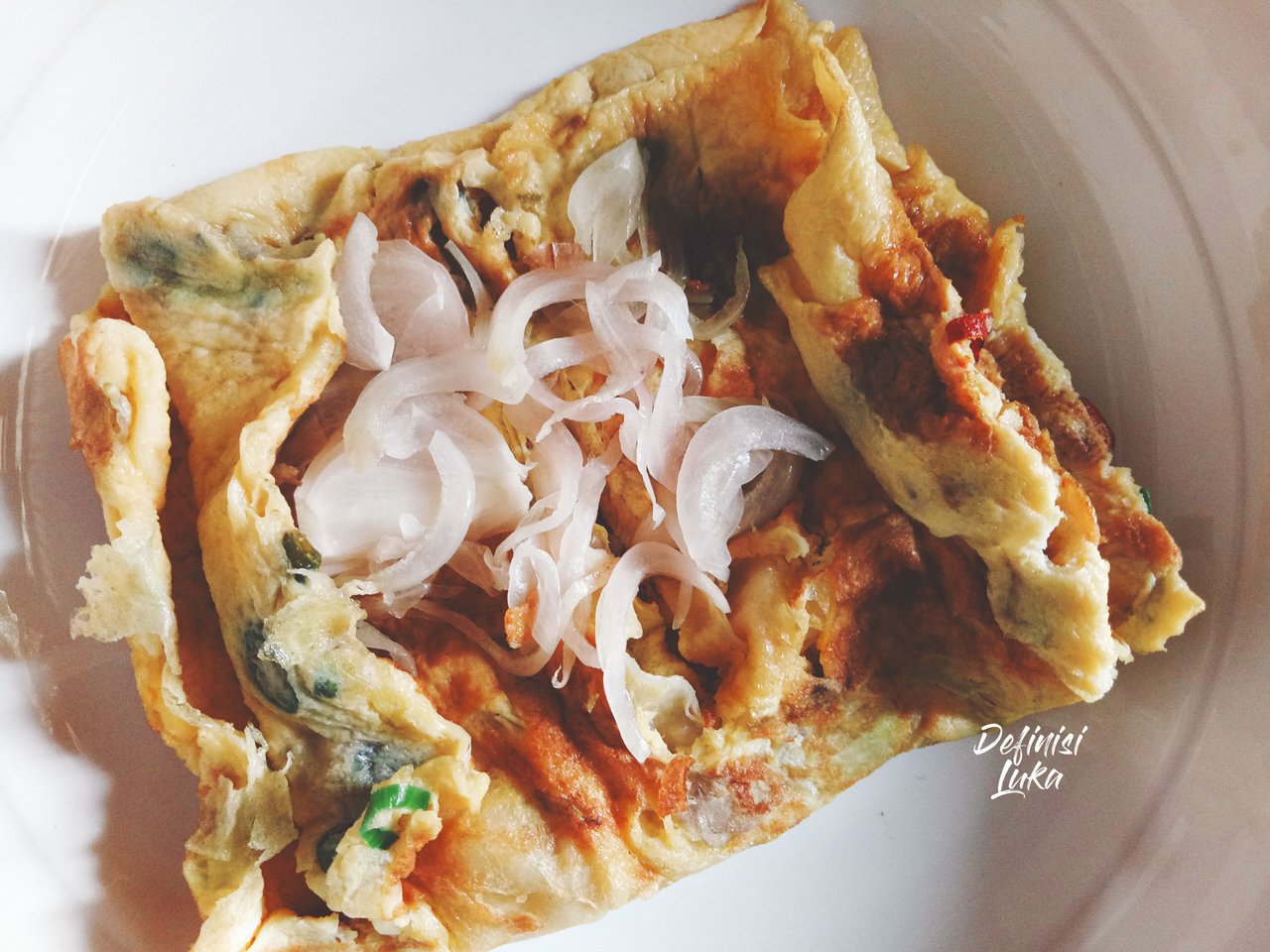 In Indonesia, we usually use a sprinkling of red onion pieces as a complement to the Martabak Telur and also various other traditional menus.
Usually, pieces of red onion and cucumber are soaked briefly in a vinegar solution to make it more crispy. This is also called "pickling".
Crispy red onion and cucumber pieces will produce a delicious martabak, like a perfect pair of flavors.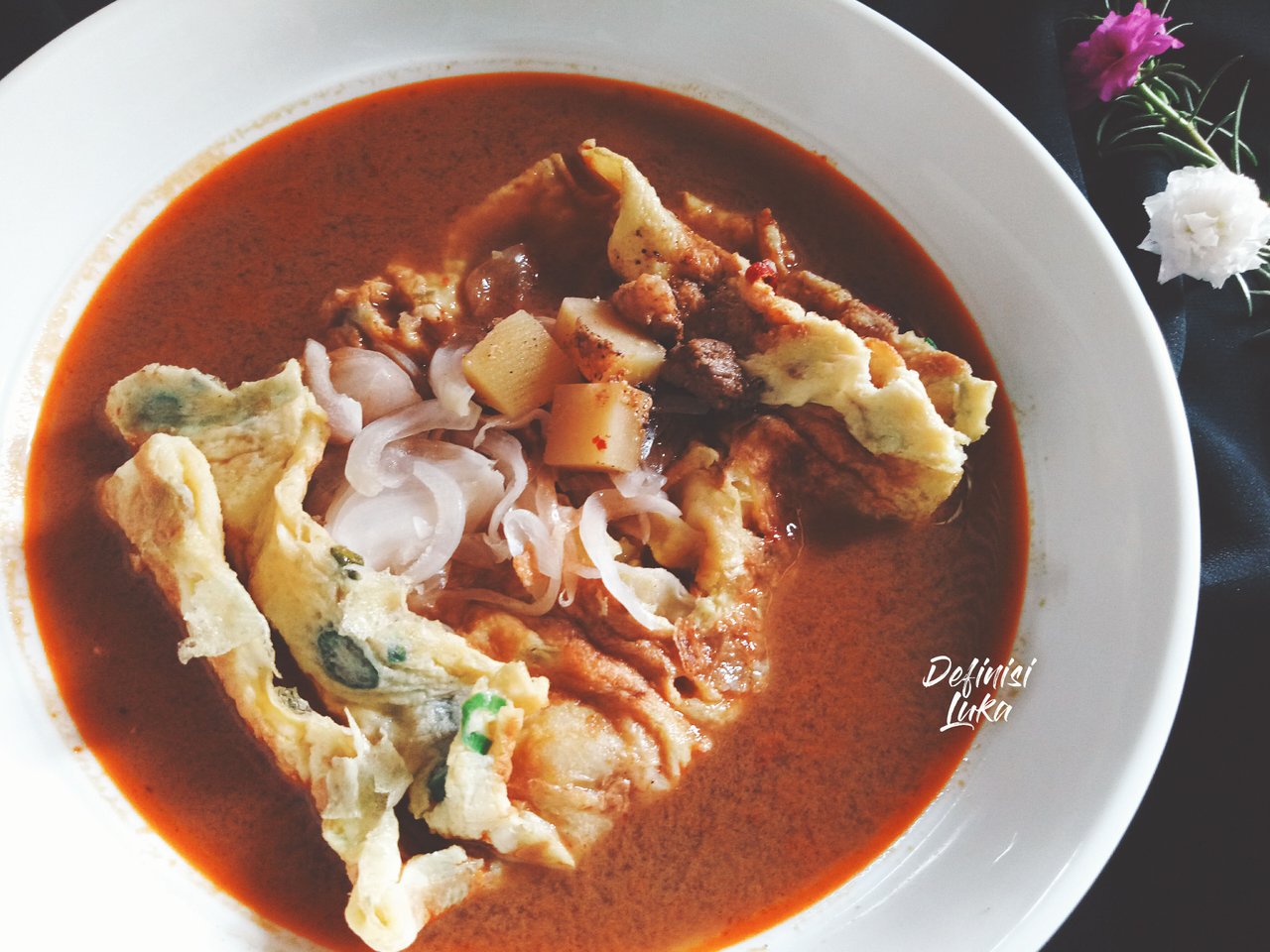 If you like curry thick gravy, then the taste of Martabak Telur will be more perfect if served with Curry Sauce.
But need to be careful who have health problems, such as high blood pressure, because curry sauce will cause serious problems on high blood pressure sufferers.
Conclusion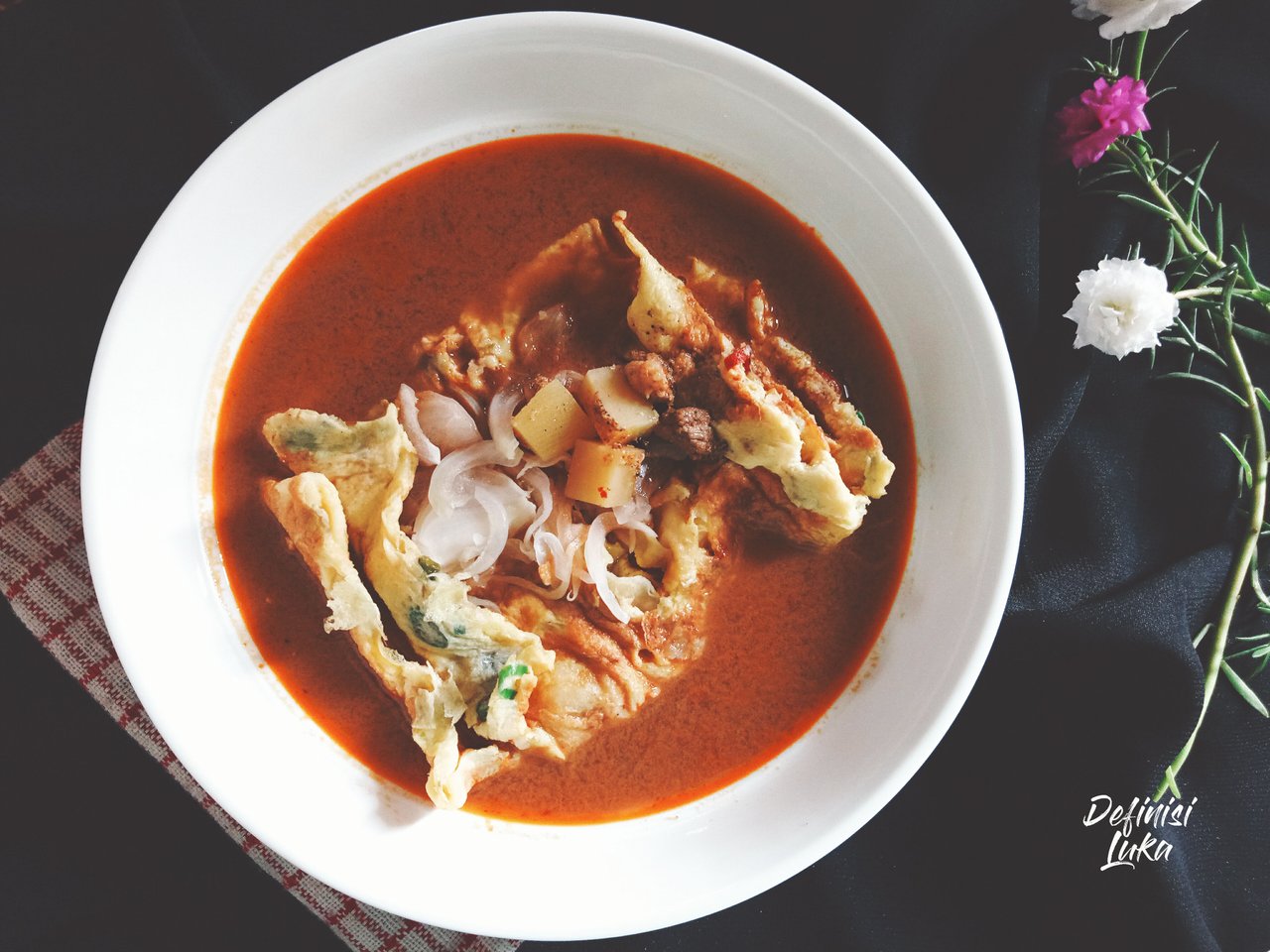 Martabak Telur is our favorite snack at night. Its texture is not too heavy so it is suitable to be used as a food replacement for rice.
A savory taste will not make us bored quickly like we eat sweet cakes. The addition of thick curry sauce into a unique sensation that makes the Martabak Telur has an authentic taste that can make us fall in love. :)
Pieces of chili in Martabak will also give you a unique sensation.
This snack is also suitable as a complementary dish to gather with friends and family.
Please, follow us and keep on eyes our feed.
Regards,
Definisi Luka and The Team.