My Top 10 Favorite Western TV commercials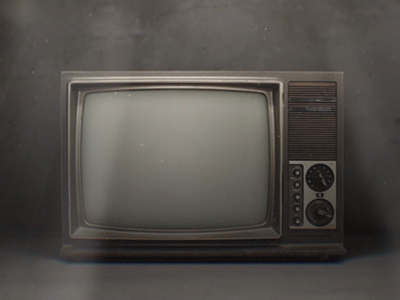 Giphy
Hello, there, my fellow bloggers! If you had been following my posts in Steemit then you might be familiar about my post series about funny commercials. I have already done a post about my top 10 Asian and Japanese commercials. So I think it is about time to make a post about top 10 of my favorite funny commercials made in Western countries.
So here they are. A list of My top 10 favorite Western TV commercials.
10. John West Pink Salmon (U.K.)
A very entertaining commercial. Who knew that the crazy canning company had to engage in mortal combat with Alaskan bears just to take away their salmon fish and sell it to consumers?
9. Car Transmission Shifting Repair Shop (U.S.A)
The ad's song is so damn catchy! I shamefully sometimes find myself singing it complete with the owner's accent. Best local car repair shop commercial ever!
Shift it shift it in forverd,
shift it shift it in rivers
Domestic or Foreign,
Nothing beat my service!
8. Decore Shampoo (Australia)
I love this shampoo ad. It gets straight to the point. It's jingle is catchy (taken from a classic 1962 hit song) and you know what the product is for.
7. Jammie Dodgers are a popular British biscuit, made from shortbread with a raspberry or strawberry flavoured jam filling. (U.K.)
That was beautiful. I don't even know what the heck a Jammie Dodger is. Not until I saw this awesome commercial. I love that 80's style rock ballad song. Don't ever mind that creepy monkey.
Well there's a certain gooey thing that makes you glad to be alive
And there's a certain gooey thing that helps us all to survive
Well it's Jammie, yeah it's Jammie...
6. Chicken Licken Hot Wings (South Africa)
This is undeniable proof that South Africans can make better movies if given half the resources of Hollywood. The production values here are superb. And it's only a TV ad about fried chicken!
5. Rio Underwear (Australia)
Good heavens! I wish this cheap and effective commercial could happen to me in real life while I'm traveling. Complete with the obvious cameltoe.
4. Skoda Fabia Car (U.K.)
The best car commercial for a mediocre car! The song by Julie Andrews from The Sound of Music reeks of nostalgia for me. A reminder of better times and simpler things. I wish I was a damn kid again.
3. Cadbury Milk Chocolate (U.K.)
This is classic! why is this ad so addictive? This even makes that Phil Collins hit song even better. Making a gorilla look like a drum guru is real genius. Honestly, I can't stop watching it again.
2. Volkswagen (Brazil)
If that car comes with that adorable mutant fish-dog, I'll do anything in this world to buy it. Hats off to the one who thought of this charmer.
1. Tooheys Extra Dry Beer (Australia)
I wished they would make this into a horror film for alcoholics! This commercial is amazing for its special effects. The idea that your tongue comes alive when you sleep in order to satisfy your body's craving for alcohol is horrifying. But it is really a hilarious concept too.

So, that's it. What were your favorite Western commercials? Let me know in the comments. There were many others I have seen but these 10 were my instant favorites.