Artstorm Contest #72 - Cake. At the easter worship service
Hi friends!
It's my art on Eastern artstorm contest by @deemarshall
In tradition of ortodox christian eastern cake named kulich. It backing from yeast dough, with dried fruits & with glase of sugar & eggs. And on top of it's strewn with painted millet grains.
On the eve of Easter, the kulich is consecrated in the church.
I decided to draw just this scene - the kulich at the time of the consecration in the temple, and a burning candle was stuck into it.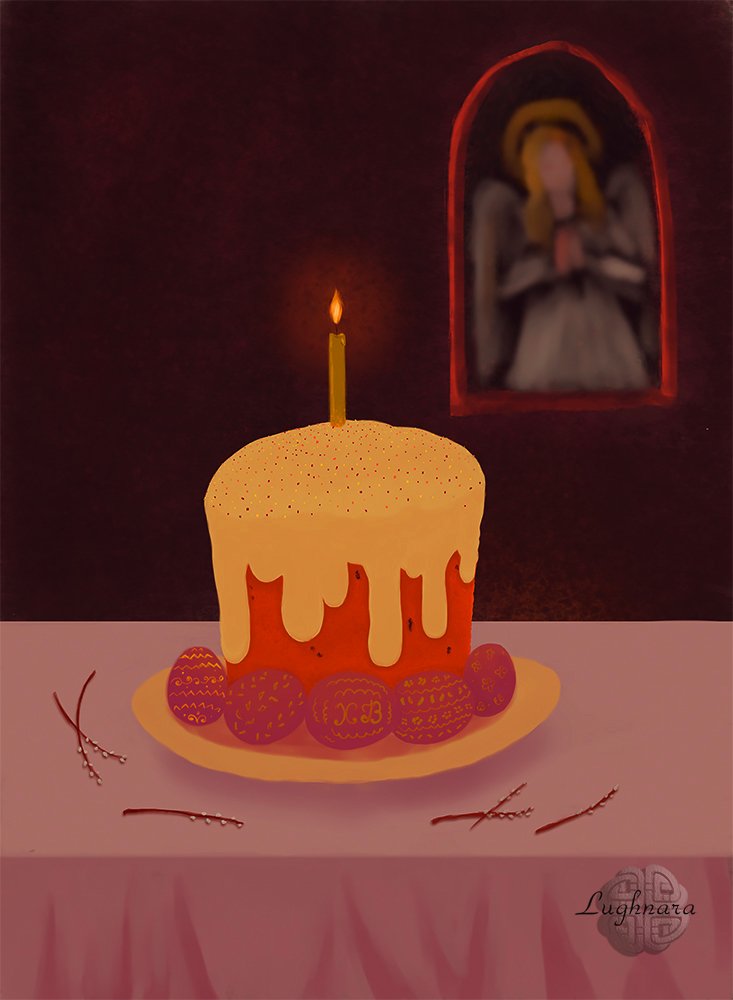 Sketch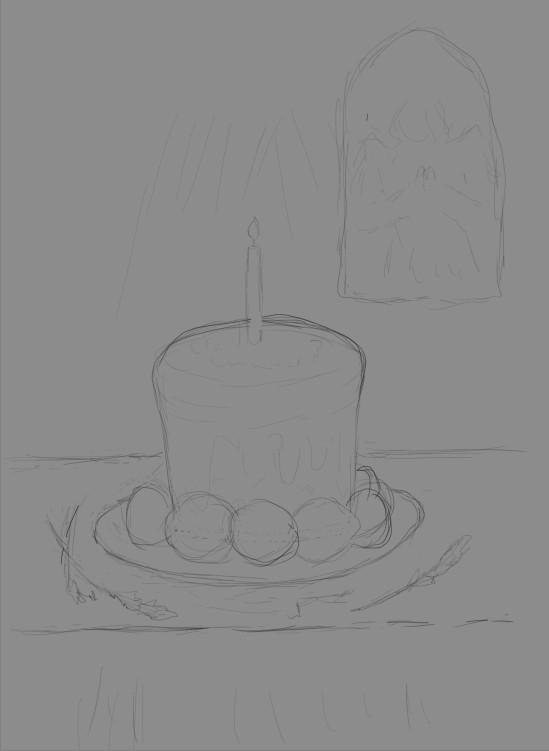 I choose a warm color palette for my work as evening by candlelight.

Steps
Base colors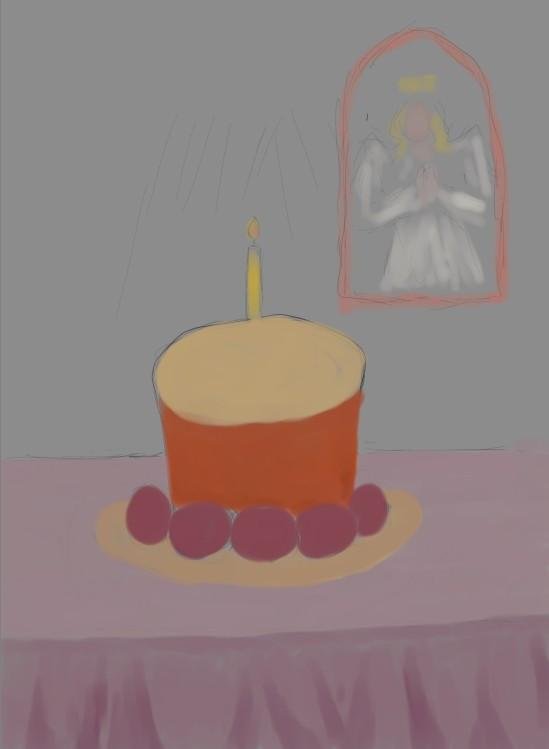 Background.
I wanted to make it dark to show a night atmosphere.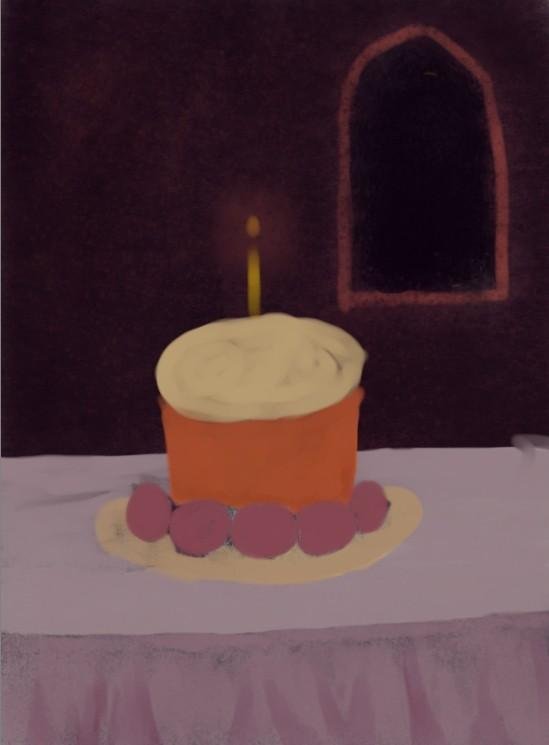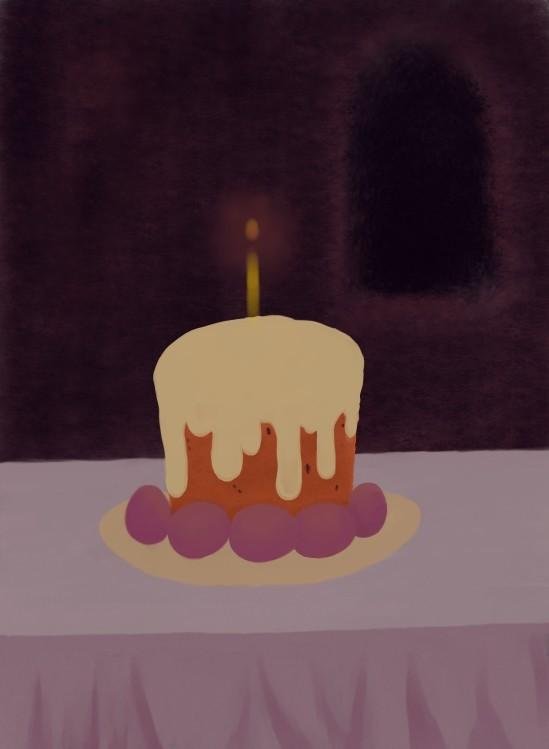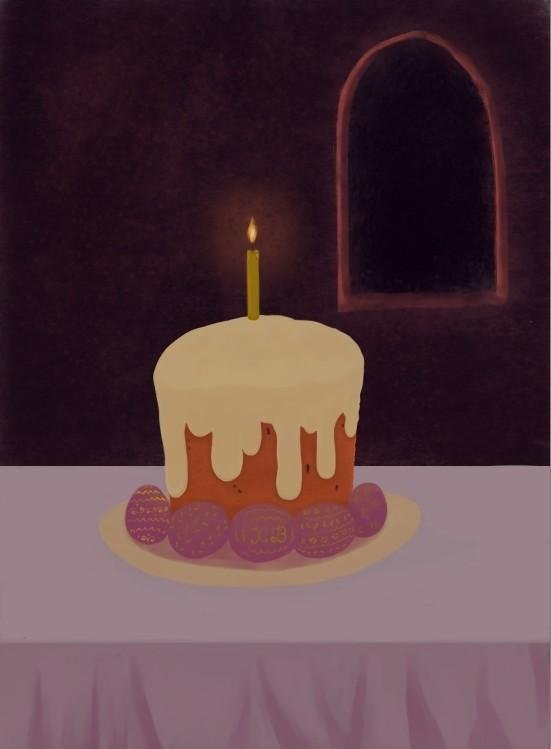 Details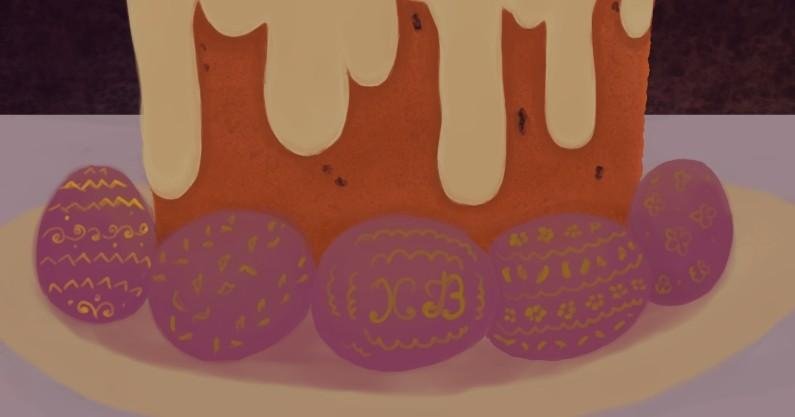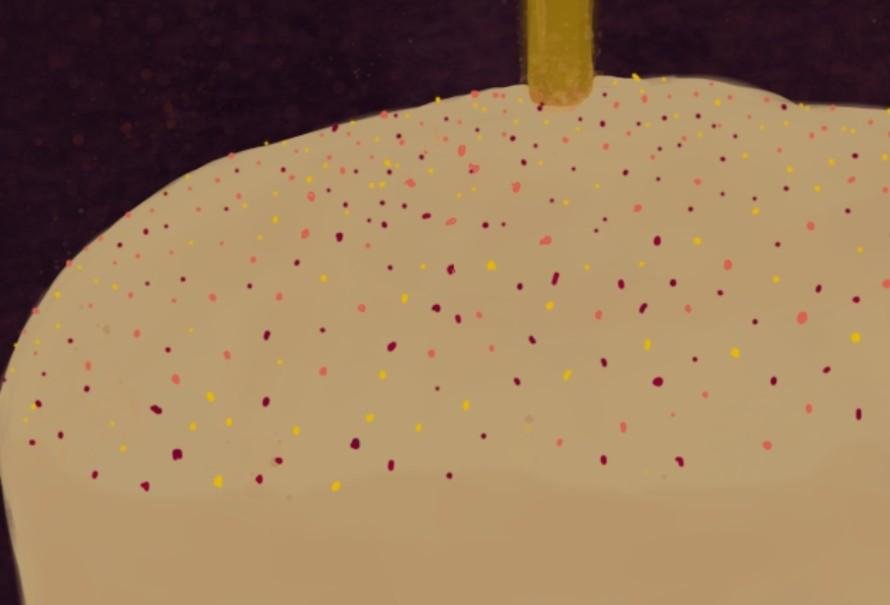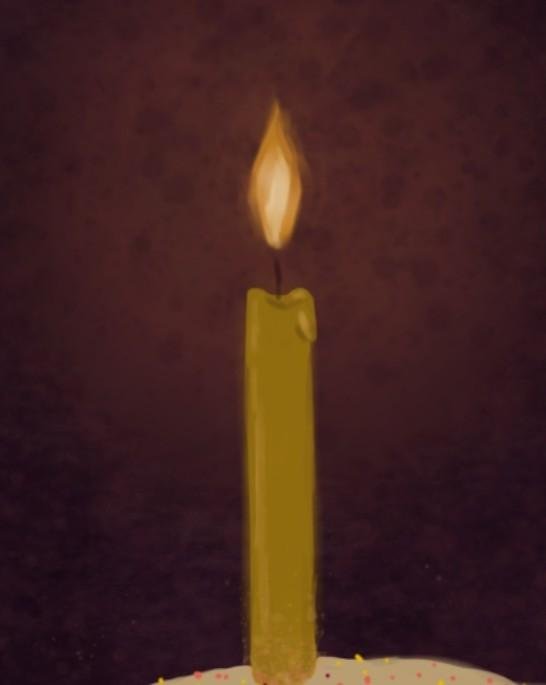 A siluette of Angel in window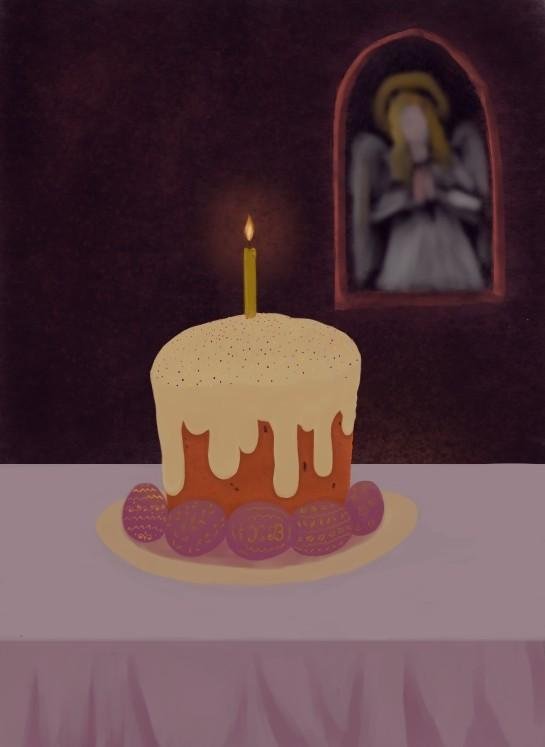 In finally I wanted to add one more detail - a branches of willow near a dish with eastern eat.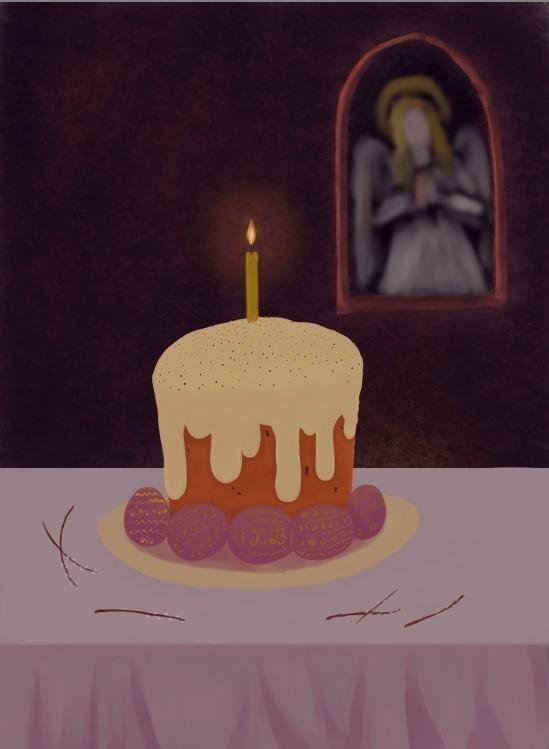 Some color correction in Photoshop & it's ready drawing!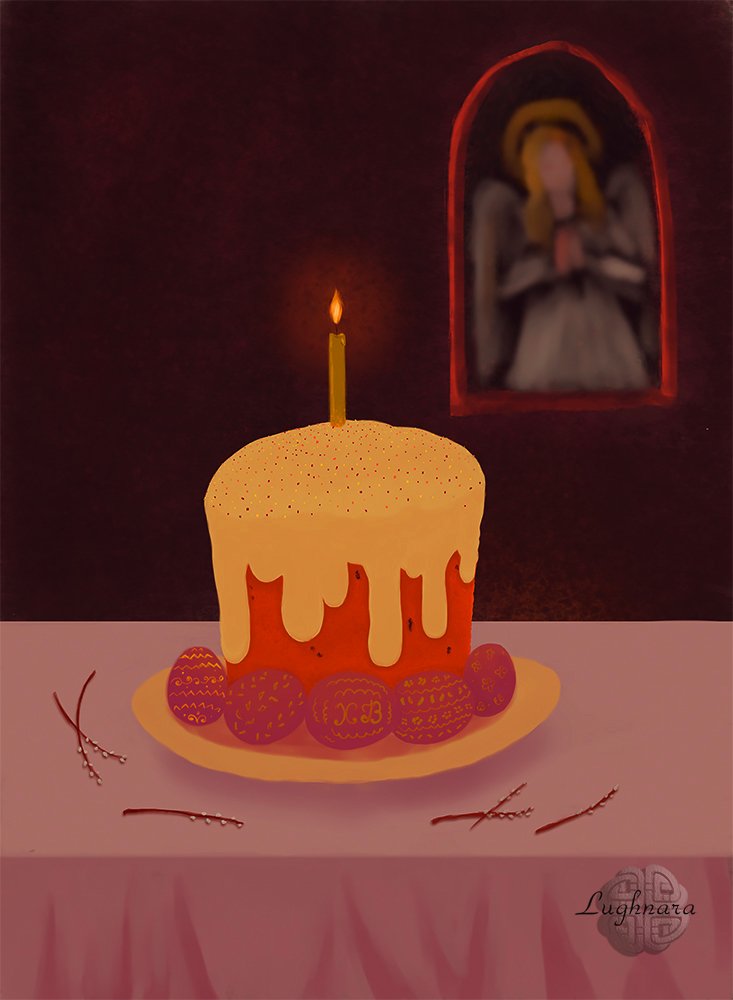 Have a nice day!
Gera