Artstorm Contest #71 - Chicks. Such an unusual children!
Hi friends!
On 6th day of Easter Week art contest by @deemarshall I decided to draw handmade chiks from ribbon sitting in a straw nest, but a rooster and a chicken are amases their stranger view.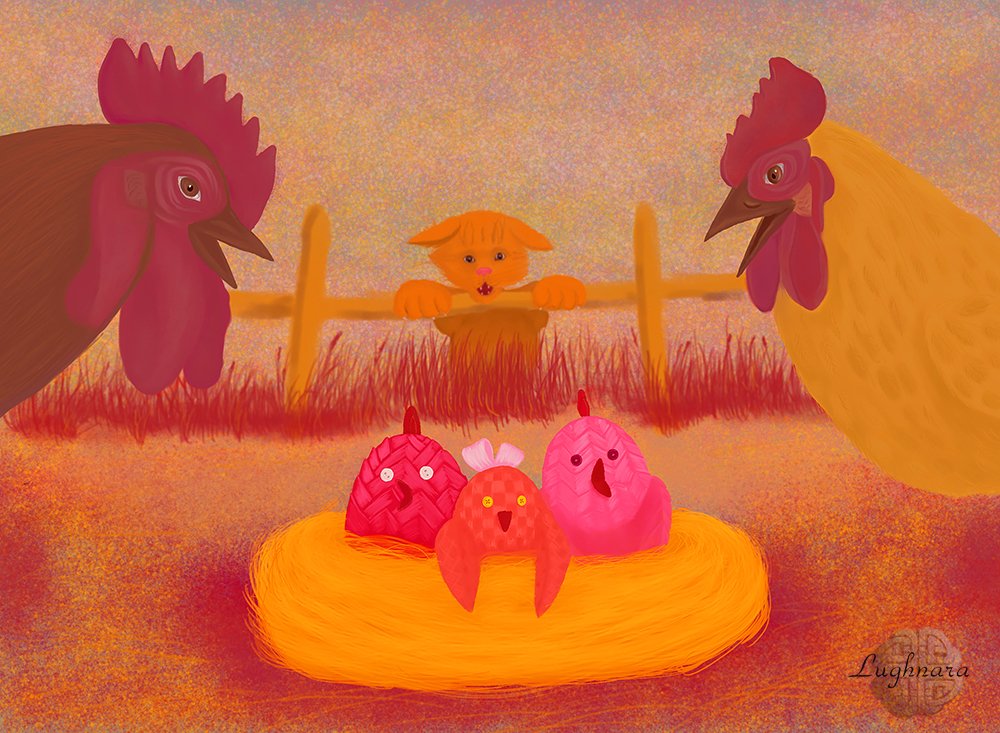 Sketch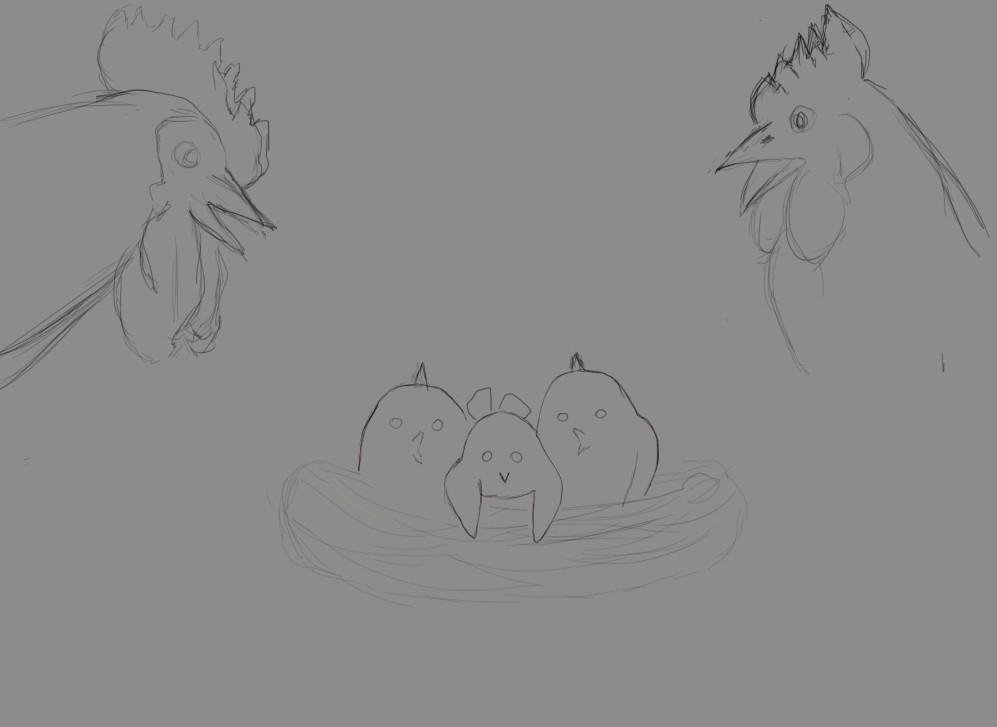 Color palette

Steps
Base colors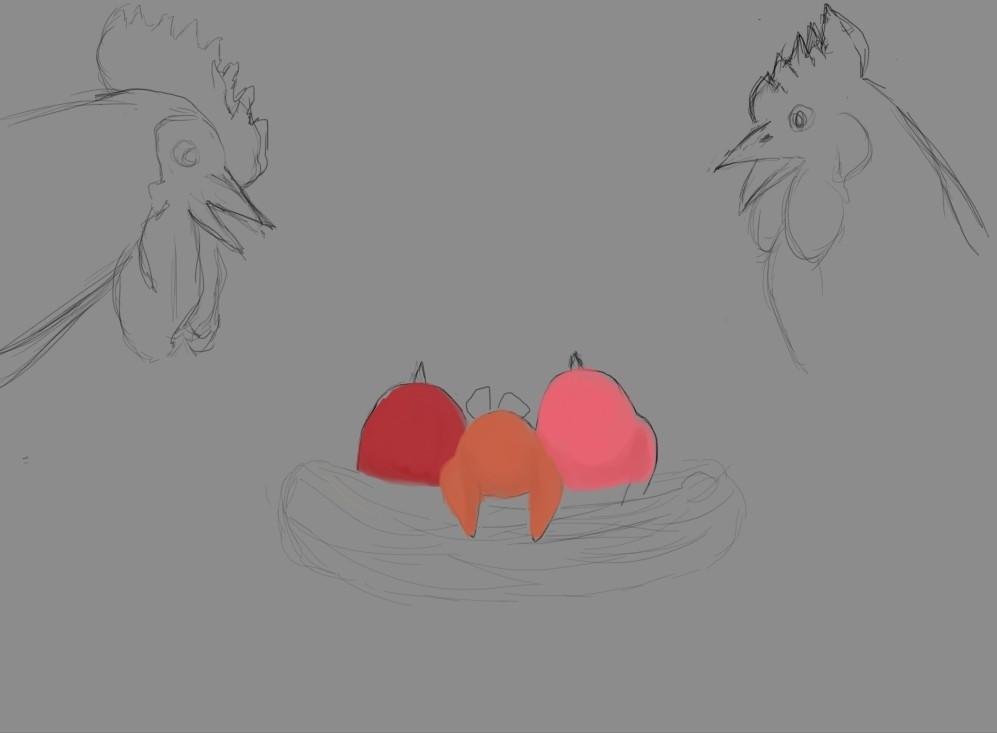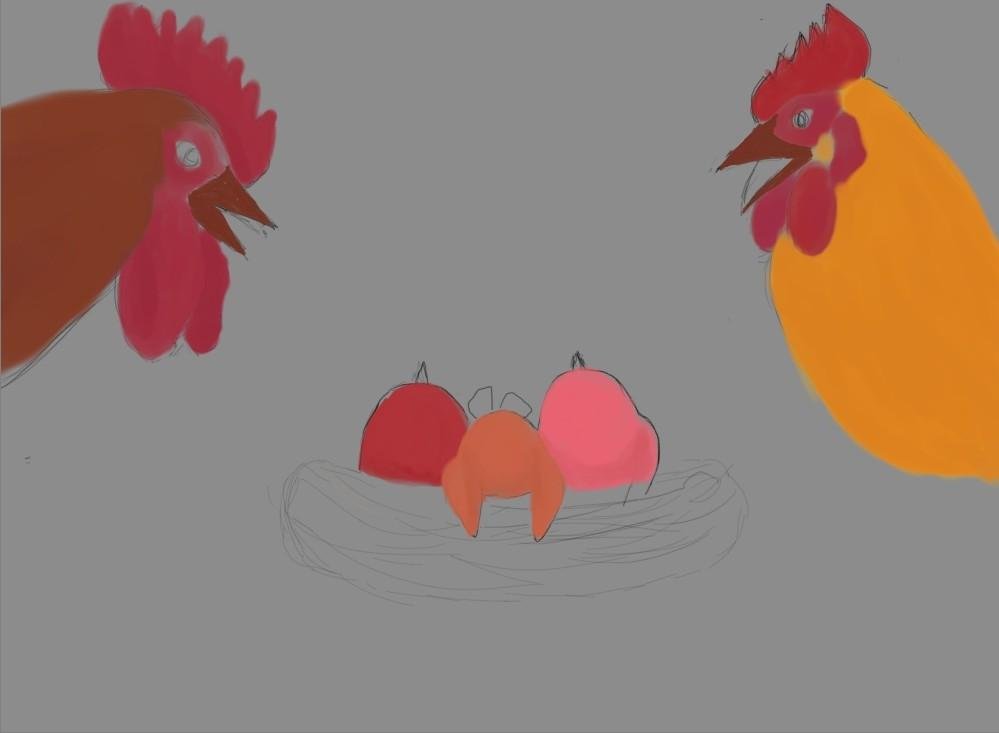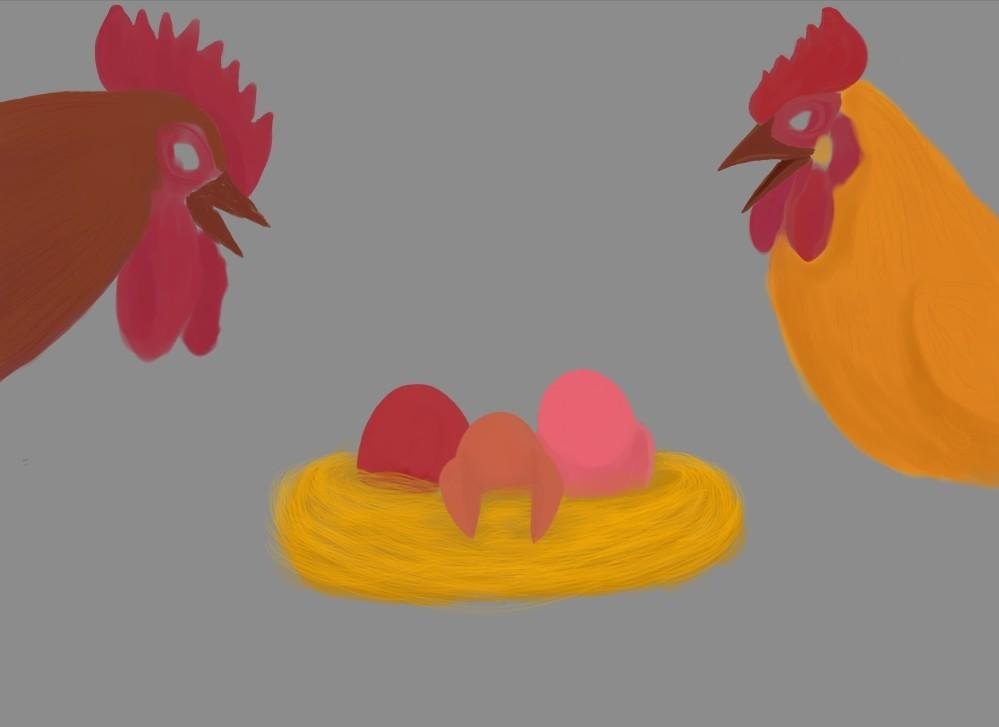 Background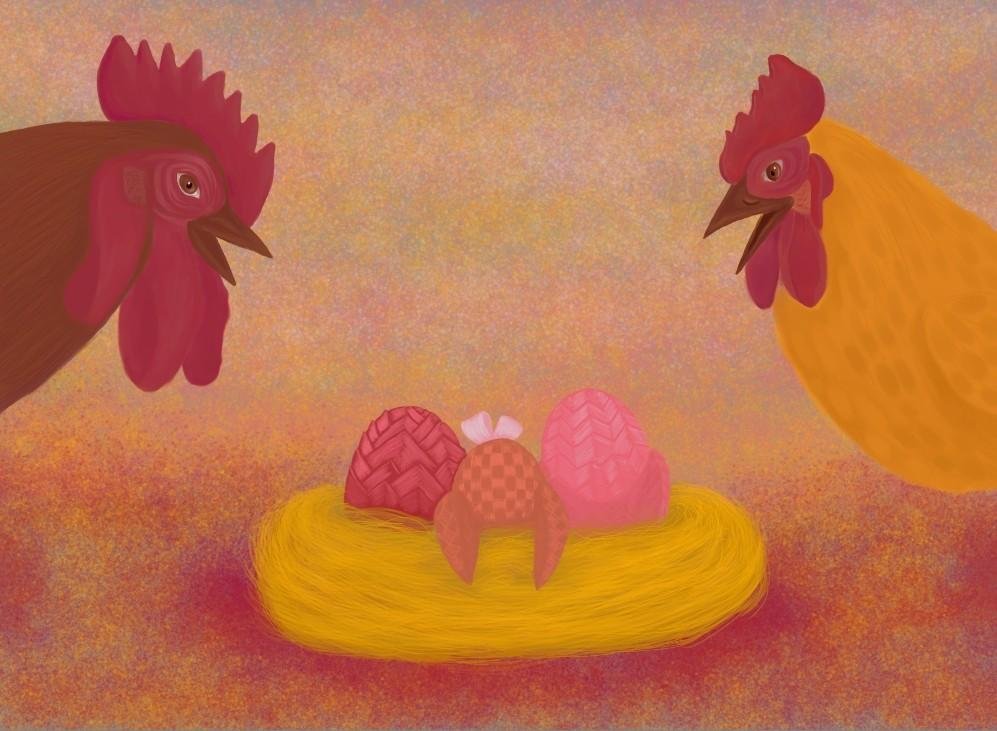 Chicken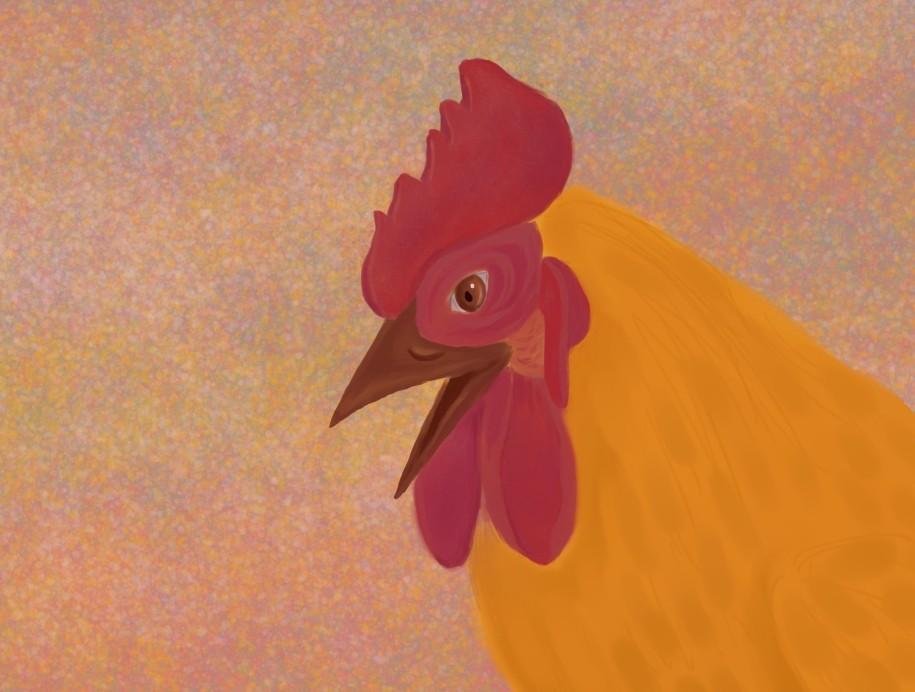 Rooster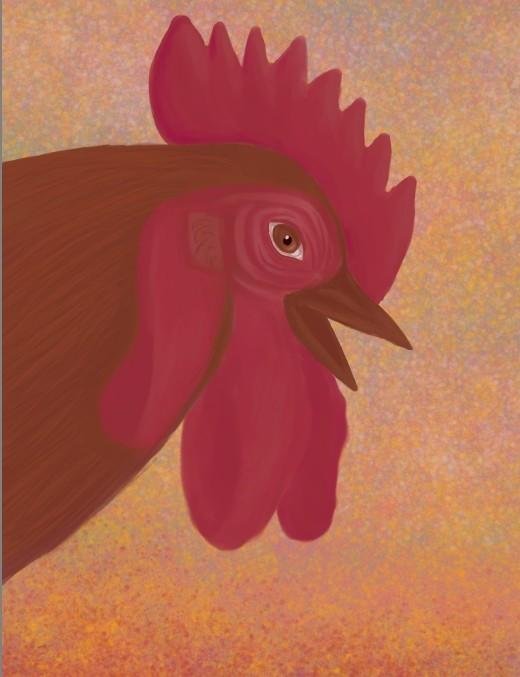 Handmade chicks in nest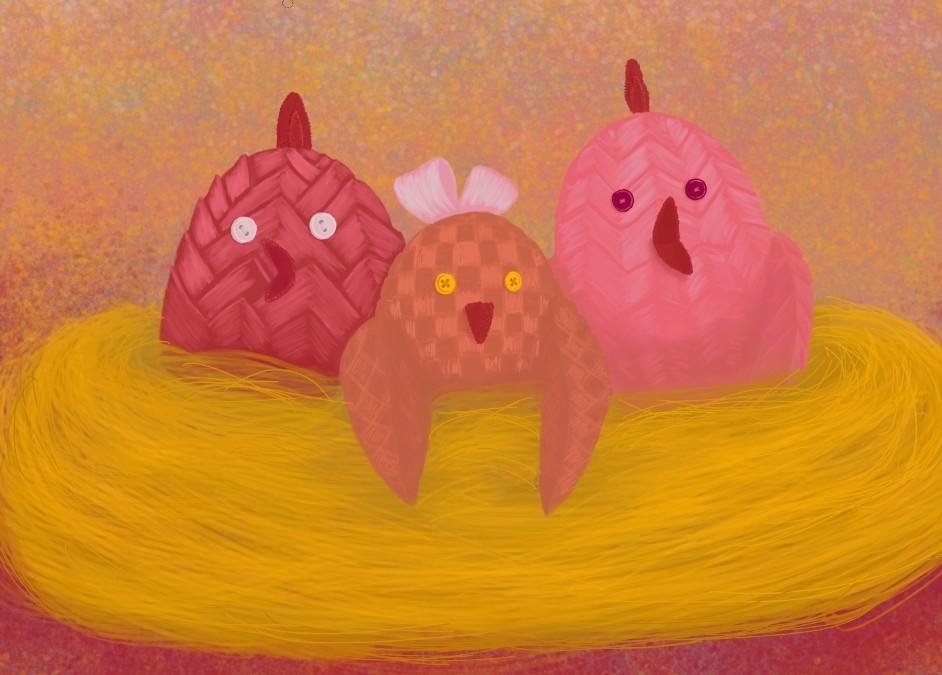 Close-up
Eyes from buttons)))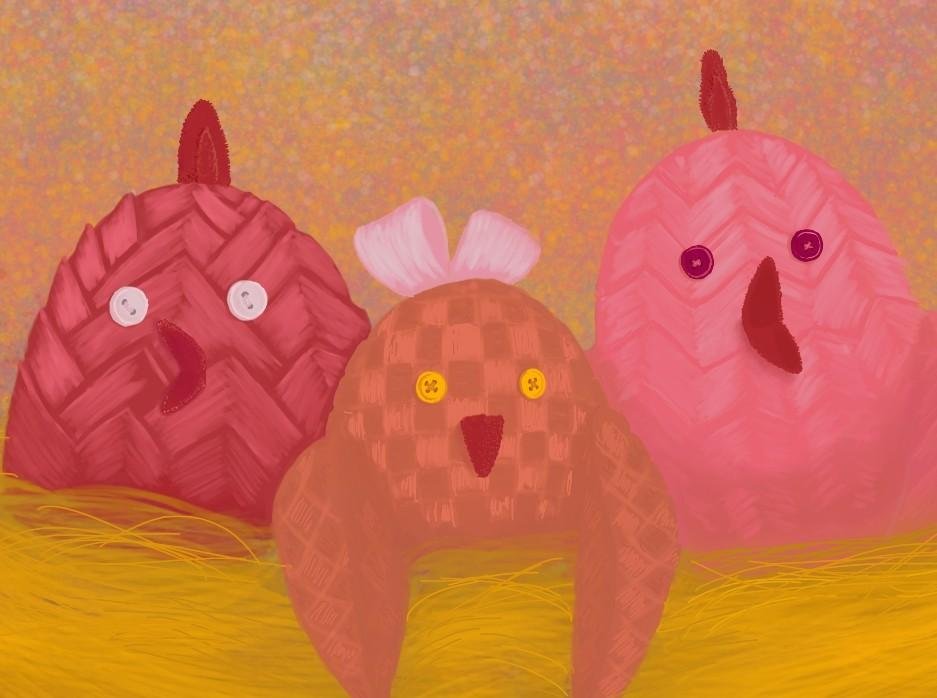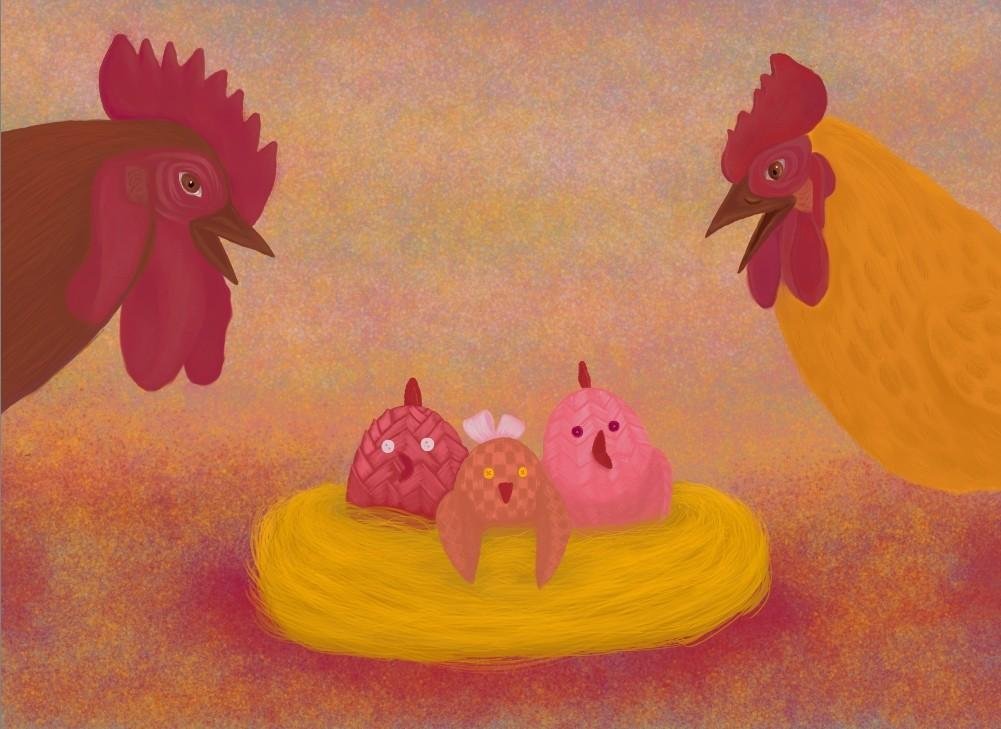 Then I imaged draw a wood fence on background and a cat looked out of it on unusual chickens too.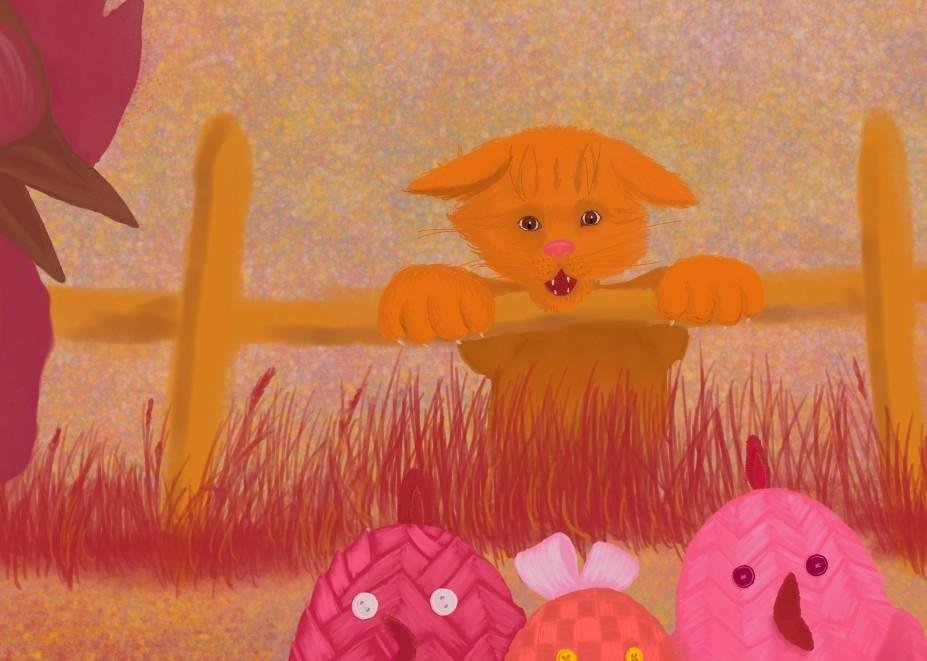 I make some blur for it.
Also I add a saturation to handmade chickens to show their artificial birth.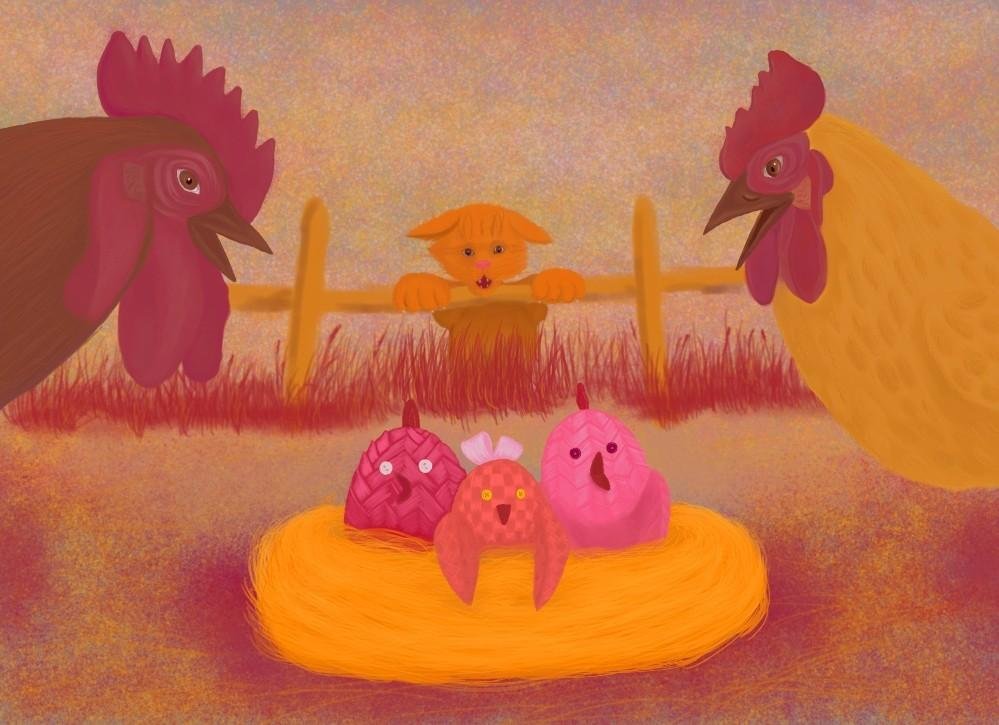 Some color correction in Photoshop & it's ready!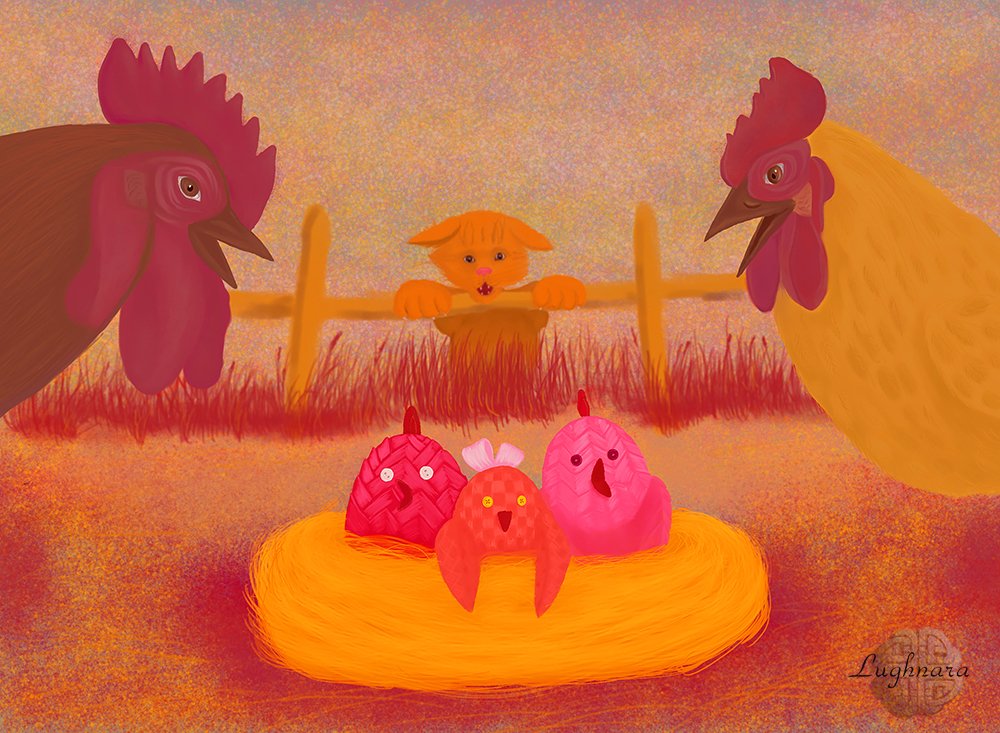 Have a nice day!
Gera.