Ulog #102: Egg in an egg burger - Malaysian Original
This is an all Malaysian favorite. A burger that's generally called a special. What that means in the local lingo is a burger patty that's wrapped in an omelette/fried egg. So if you're in Malaysia and you go by a road side burger stall, order a "special" chicken or beef and you'll get it wrapped up in an egg parcel.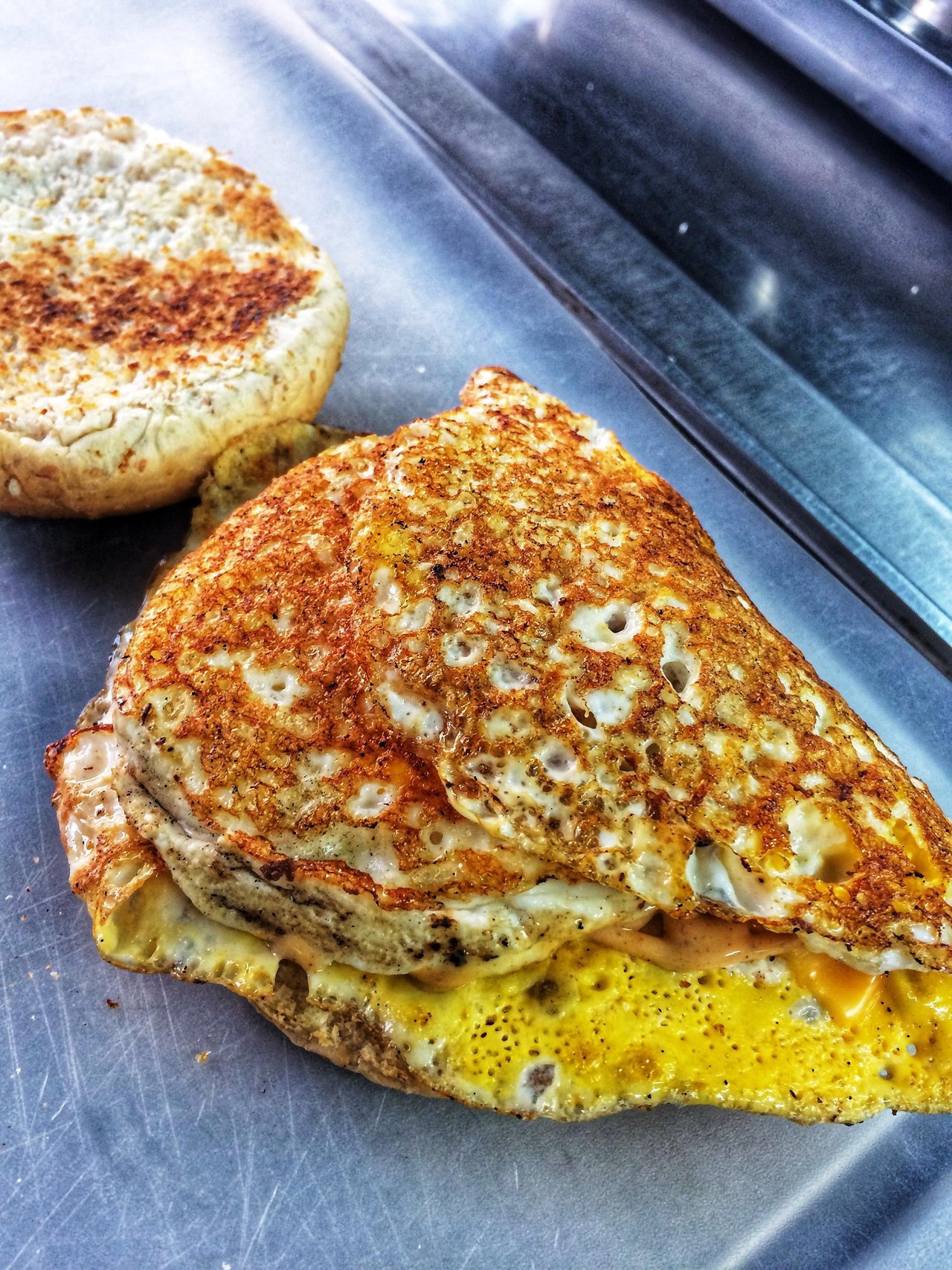 This burger that I did 2 weeks ago is actually a suggestion and probably invention of my brother. An egg special or known in Malaysia as a 'banjo special'.
A 'banjo' is an egg that's cooked in a ring mold that gives it a perfect round shape that fits perfectly in a burger bun. If you're not wanting a meat burger, a 'banjo' burger is the burger for you.
So a 'banjo special' is the best of both egg worlds. The ring mold egg wrapped in an omelette, essentially an egg wrapped in an egg. This one in the picture was one I did for myself which is the ring mold egg wrapped with cheese and the omelette with a spicy garlic aioli sauce which is our signature sauce on our cheeseburger.
The combo of all this makes for a light snack-ish burger that you can eat easily on the go, giving you your needed protein and carbs. Pretty simple to make and if you're ever in town, you're welcome to stop by and get yourself an egg-licious, eggs-plosive, eggs-citing, 'banjo special'......... don't forget adding a slice of cheese.... or two!
---
You can check out for more info at our Facebook page on our operation days and times or if you just plain like to see burger pictures :D
You can also find us on Instagram #burgergilerpower
-