Ulog #101: Meat, Patties & Awesome Burgers!
What makes a good burger? Good quality ingredients. Out of those ingredients, the primary one that has to be top notch has got the be the meat. Low quality meat = low quality patty = not so great tasting burgers.
Being in Malaysia where beef prices are one of the most expensive of meats because of it's high demand and low supply, most of what we get are imported meat. The best value for money beef you're able to get here are Australian and Brazilian beef which aren't realllllyyy that awesome compared to the US Angus or Japanese choice cuts.
So being in Malaysia you've got to be innovative and work with what you have.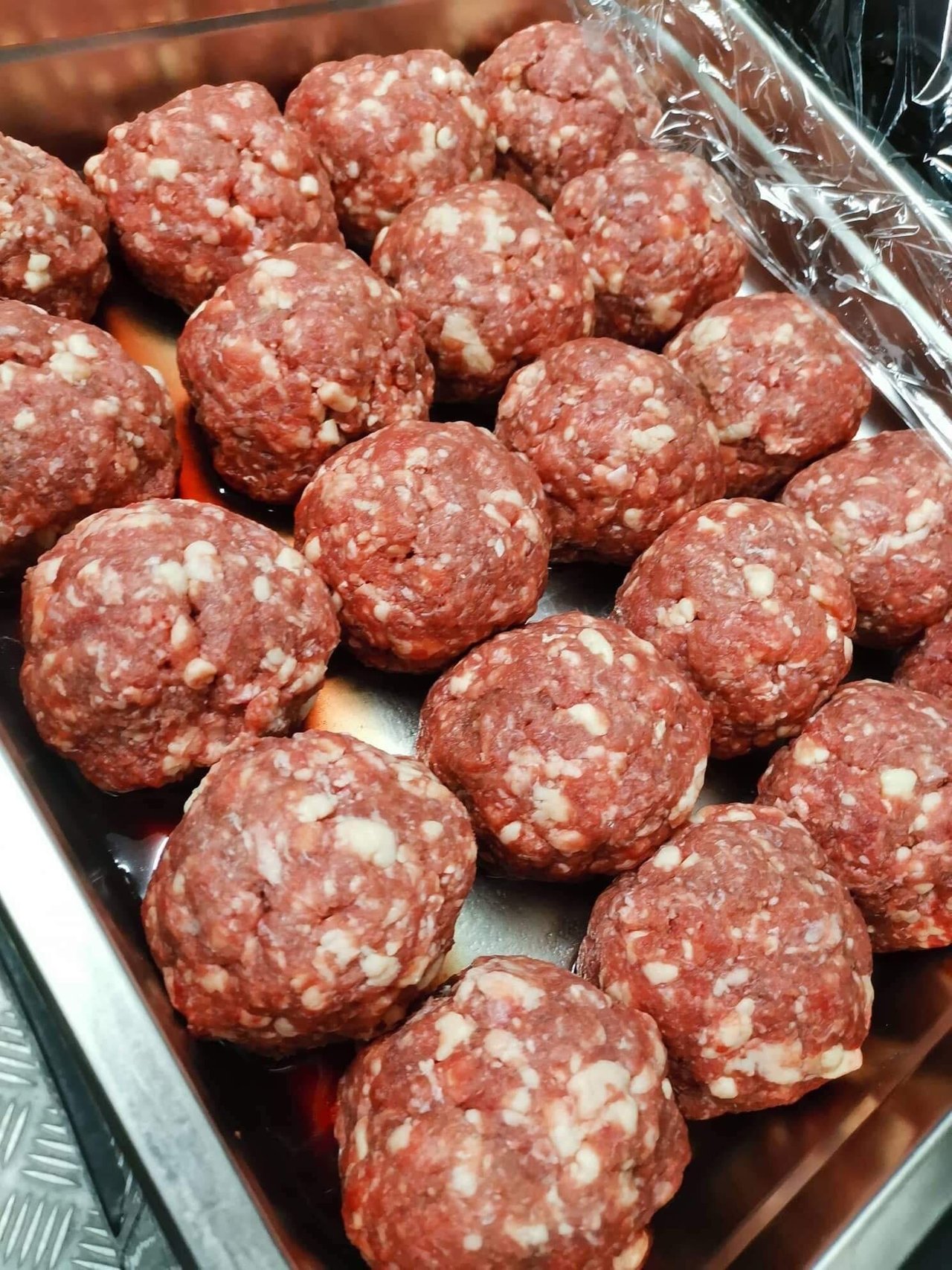 For the patties I make and serve at my burger truck, I'm using mixture of Indian beef and Australian beef fat. It makes a lot more sense as business to serve this as my burgers are around RM10/RM11 (2.5 USD) which makes it hard to get anything more expensive than that.
However, if you've tried my burgers before, you know it's good tasting burgers. Why? Because for what quality my burger patties lack in, I make it up with cooking technique.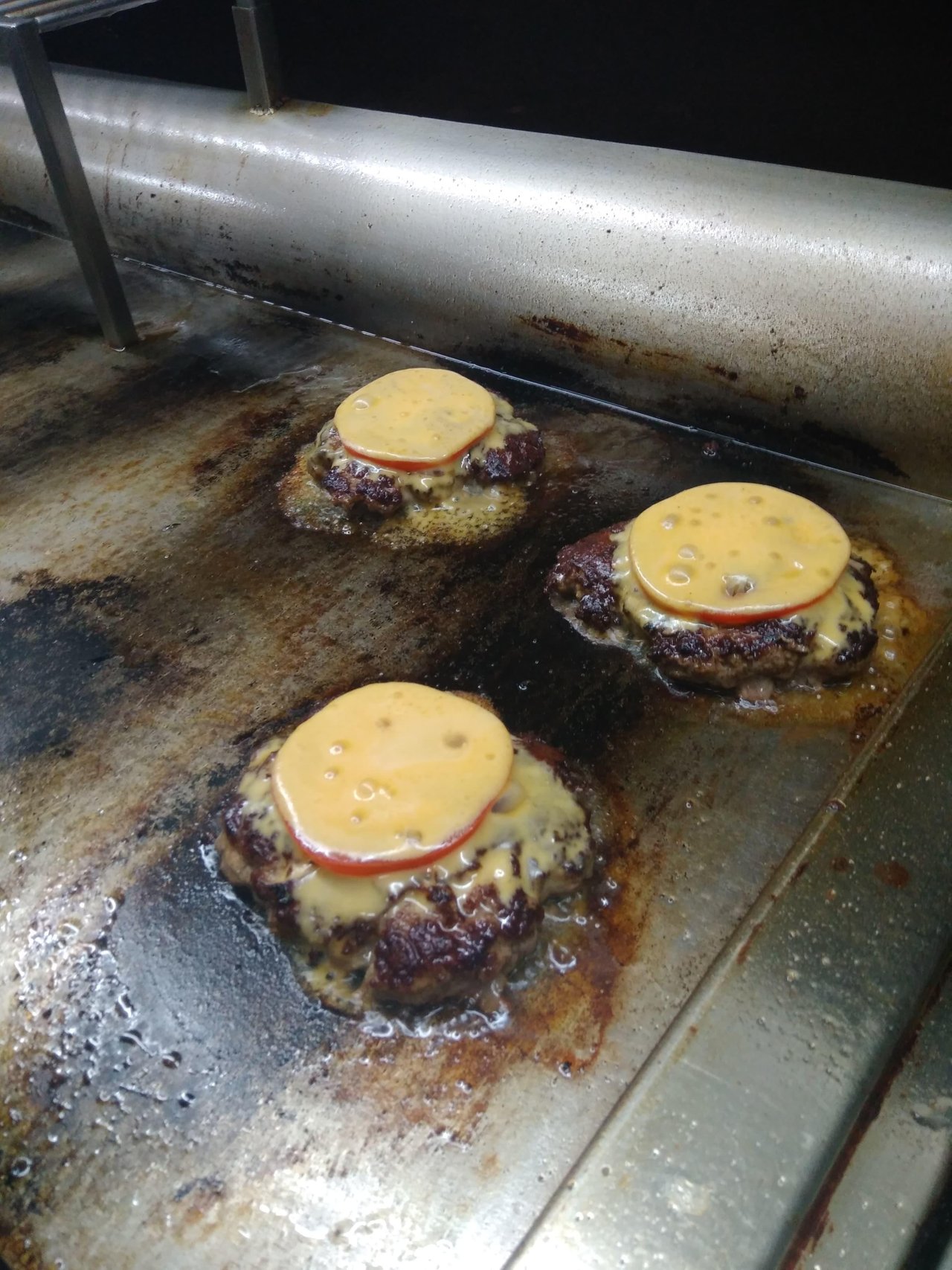 I use a smashing technique instead of those gourmet thick patties that you do on a grill. Everything is well done but maintains it's juiciness and carmalised exterior using this technique.
The flattop/griddle is screaming hot when the balled up beef hits the grill and I use a flat surfaced spatula to smash the patties.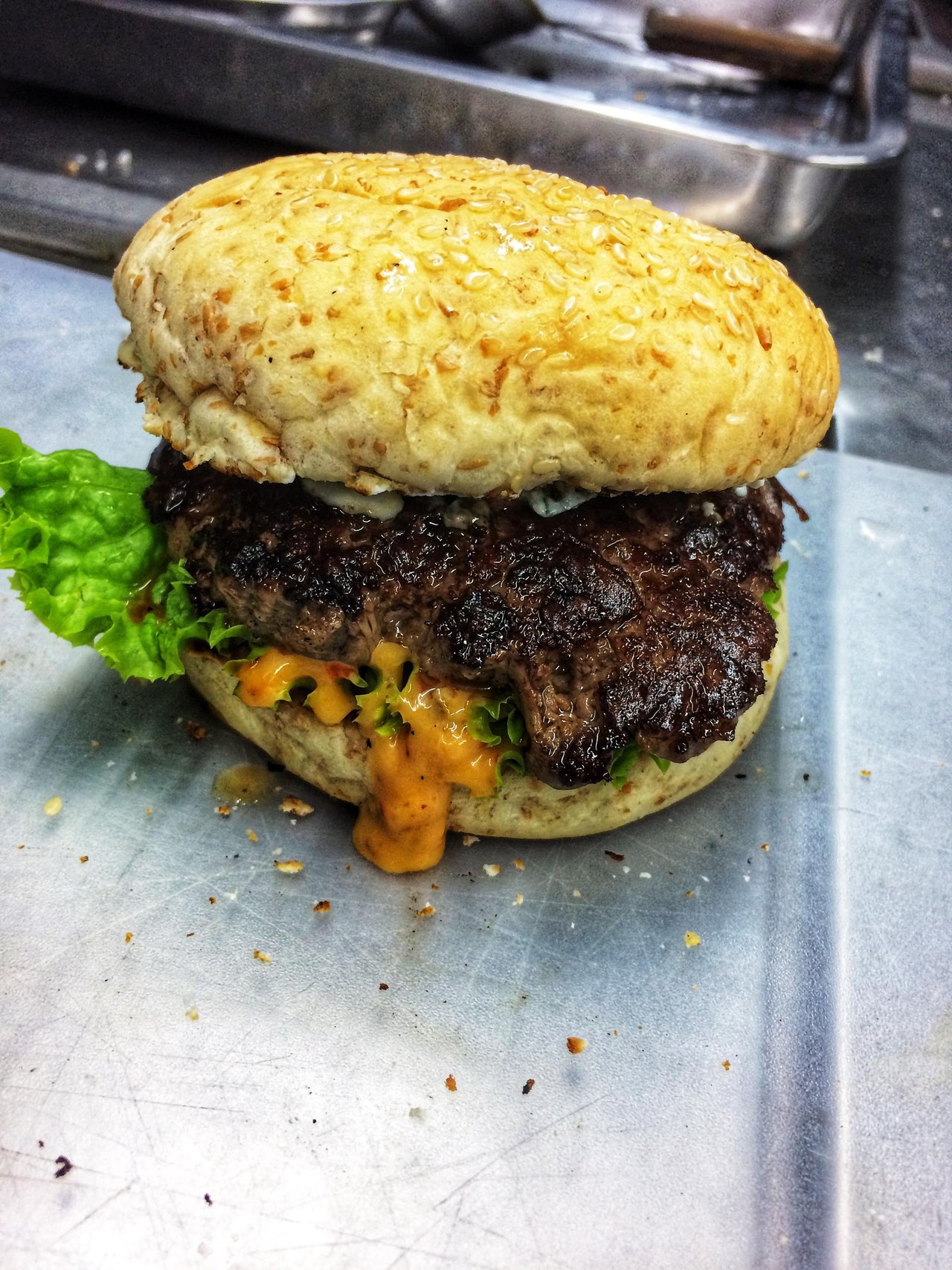 Here's a picture of one of my latest creations, the 'Firecracker'. It's our 80/20 beef to fat ratio handcrafted patties, seared to perfection, laced with a spicy tangy chili lime aioli and buttered with a jalapeno cream cheese on the buns.
Definitely a must try if you ever come by to get some burgers. One of my customers after trying this has never gone back to any other burger :D
---
You can check out for more info at our Facebook page on our operation days and times or if you just plain like to see burger pictures :D
You can also find us on Instagram #burgergilerpower
-