Colorchallenge Monday Red: Guess The Name
Hello steemians,
It's another beautiful Monday morning that the Almighty God has made. We'll rejoice and be glad in it.
It's another Monday Red on steemit colorchallenge photography.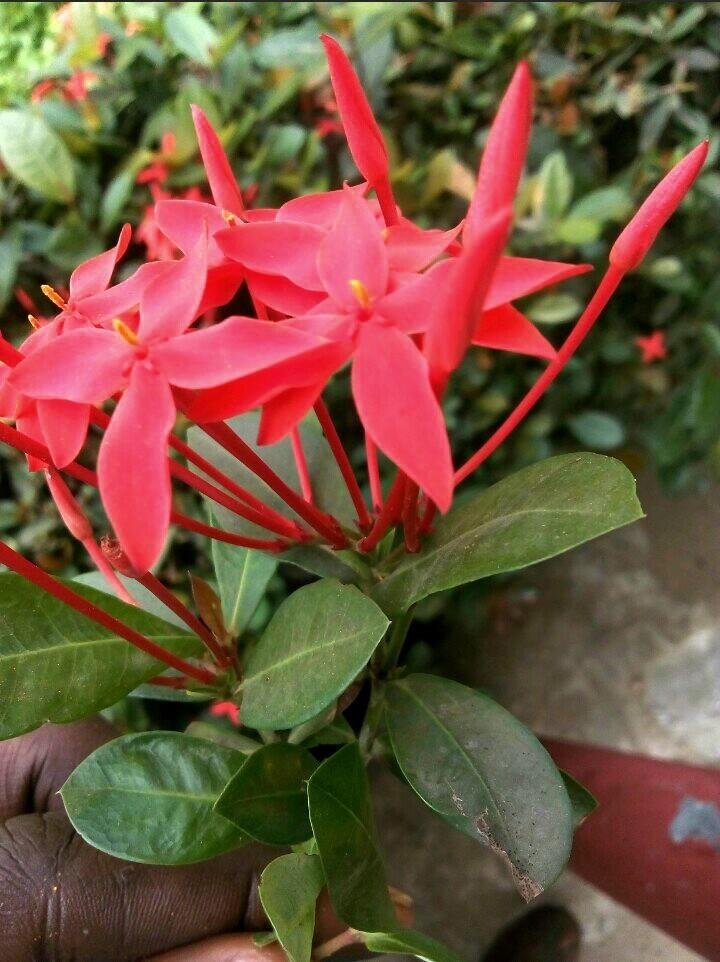 I took this picture of this flower planted by the passage near Onyema Ugochukwu hall at the town campus of the prestigious University of Uyo (UNIUYO) while I was waiting for a lecture on a very hot afternoon. I could remember the reading of my weather app. About 37°c.
It was very hot that flowers were loosing their moisture contents but this very breed of flower did not showed signs of hash weather, just like others.
This really encouraged me to take a shot of it for reference sake.
Yes. I can say that we have a flower that is like us for we are not really affected by the hot sunny days in West Africa.
Another significant thing that this flower showed on that very day was that, in any condition we find ourselves, always be outstanding by becoming the best you can be, for the sun could not smite this flower by day and neither will the moon have effect on it by night.
Hahaha.
I guess I should put that in quote on my next post.
This is my first contribution to today's challenge.
Daily Colorchallenge Topics
Monday is Red
Tuesday is Orange
Wednesday is Yellow
Thursday is Green
Friday is Sky-blue
Saturday is Indigo
Sunday is Purple
Any steemian can be part of this photo challenge by having its own photos and using the first tag as colorchallenge.
You can check my blog to see some of my posts here on steemit.
Don't forget to show me some love with your vote.
Thanks for viewing my post.
---
Do you know about EOS? >EOS is a cryptocurrency designed to support large-scale applications. There are no fees to receive or send EOS. Instead, the protocol rewards the entities that run the network periodically with a new EOS, effectively substituting inflation for transaction fees. Sources: [1](
https://coinbase.com/eos
) [2](
https://coinbase.com
)
Learn more about the coin on Coinbase and earn while you learn via the invite link https://coinbase.com/earn/eos/invite/
Join another platform that rewards user for doing what they know. There babe is publish0x.
Join via this link
You can combine your post here on steemit with publish0x by citing and linking your original post's link from here.