God saved us from ruin / Dios nos salvó de la ruina
We know God every powerful creator of heaven and earth, the only invincible Holy and Just.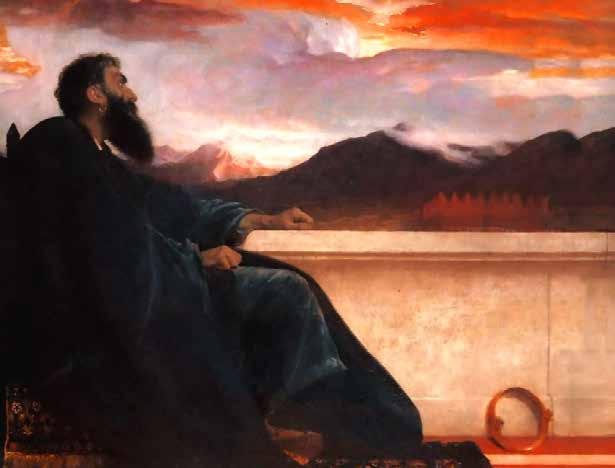 Link
This statement could NOT be said and much less experienced if we do not do it through his word.
We believe that her word has power, through it we are born again, she engenders life in us, through the word we acquire FAITH.
You are already born in Christ, do you want more faith? Do you want to overcome difficulties? Do you want to overcome obstacles? All this and much more allows you the word of God.
He sent his word, and healed them, and delivered them from their destructions.
Psalm 107: 20
---
We attribute to the word out of God's mouth sufficient power to create everything that exists:
Through faith we understand that the worlds were framed by the word of God, so that things which are seen were not made of things which do appear.
Hebrews 11: 3
It is not enough to know this, let's take action and proclaim the word of God, "His word heals us and frees us", this in itself carries that burden of faith that we need to believe that it will do what it has been sent for . Do you think so
For the preaching of the cross is to them that perish foolishness; but unto us which are saved it is the power of God.
1 Corinthians 1:18
---
---
---
ESPAÑOL
---
Conocemos al Dios todo poderoso creador de los cielos y la tierra, al único invencible Santo y Justo.
Esta afirmación NO podríamos decirla y mucho menos experimentarla si no lo hacemos por medio de su palabra.
Creemos que su palabra tiene poder, por medio de ella nacemos de nuevo, ella engendra vida en nosotros, por la palabra adquirimos FE.
Ya has nacido en Cristo, ¿Quieres mas fe?, ¿deseas superar dificultades?, ¿Quieres superar obstáculos?. Todo esto y mucho mas te permite la palabra de Dios.
Envió su palabra, y los sanó,
Y los libró de su ruina.
Salmos 107:20
---
Atribuimos a la palabra salida de la boca de Dios el suficiente poder para crear todo lo que existe:
Por la fe entendemos haber sido constituido el universo por la palabra de Dios, de modo que lo que se ve fue hecho de lo que no se veía.
Hebreos 11:3
No basta con saber esto, tomemos acción y proclamemos la palabra de Dios, "Su palabra nos sana y nos libera", esta en si misma lleva esa carga de fe que necesitamos para creer que hará aquello para lo cual ha sido enviada. ¿Lo crees?
Porque la palabra de la cruz es locura a los que se pierden; pero a los que se salvan, esto es, a nosotros, es poder de Dios.
1 Corintios 1:18
---
---
Muchas Gracias por compartir esta lectura, deseo que el Espíritu Santo de Dios traiga revelación de su palabra a nuestras vidas.