Patch your WhatsApp now if you have not
Short post. Just want to bring the vulnerability on WhatsApp messenger app to your attention. The vulnerability, as described in this article, is able to install a spyware by just giving a missed call. What's even more amazing is that the missed call can be deleted from the call logs without leaving any obvious trace. Once installed, the spyware can be used to access the camera and mic. It can even track your location and see your messages and emails. Scary!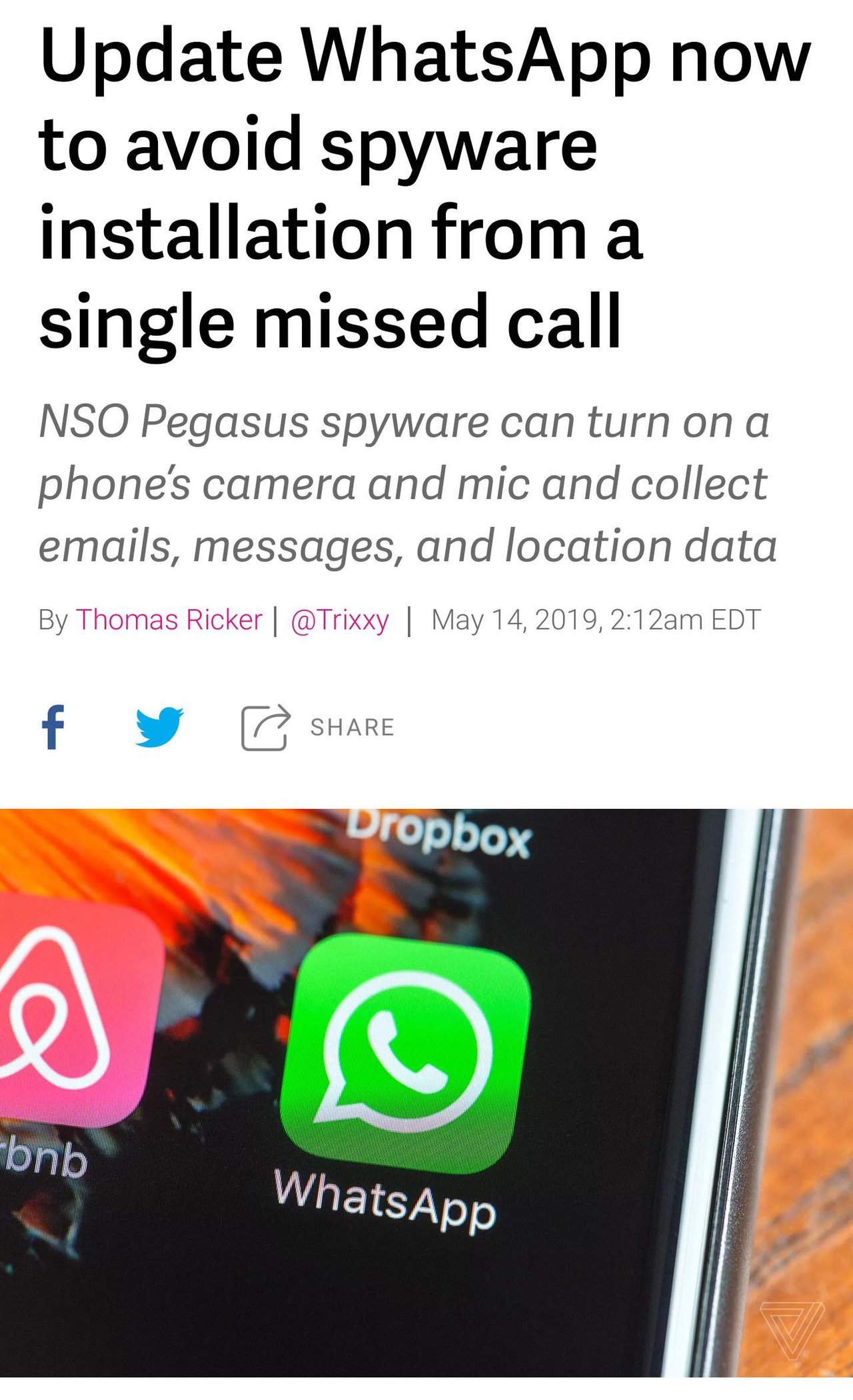 ---
The following WhatsApp versions are vulnerable,
The issue affects WhatsApp for Android prior to v2.19.134, WhatsApp Business for Android prior to v2.19.44, WhatsApp for iOS prior to v2.19.51, WhatsApp Business for iOS prior to v2.19.51, WhatsApp for Windows Phone prior to v2.18.348, and WhatsApp for Tizen prior to v2.18.15
The updates were available since last Friday. However, this got media attention as there is an exploit in the wild. If you are reading this for the first time, please check your version and update ASAP!
To check your WhatsApp version, go to the menu -> settings -> help -> app info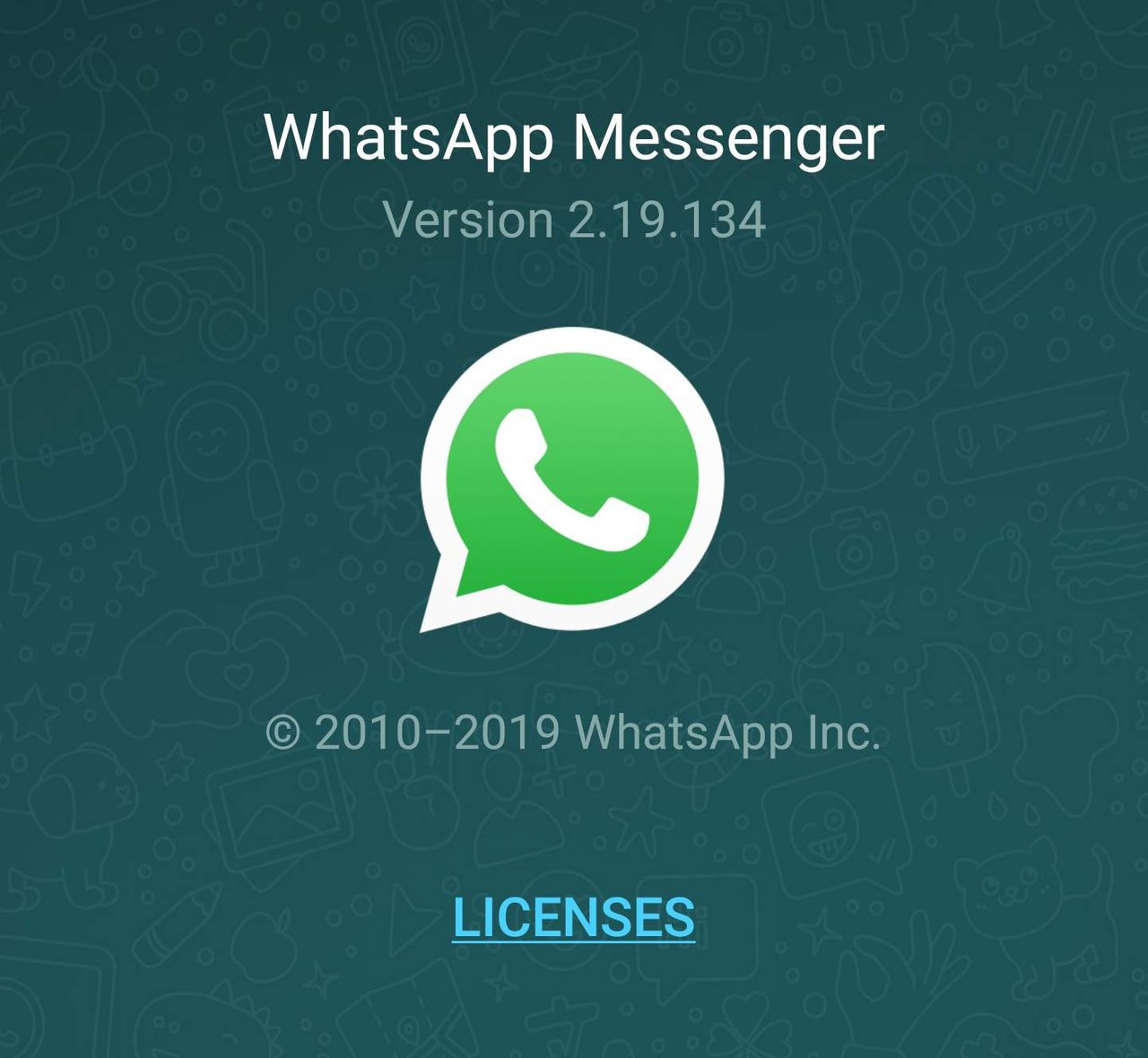 ---
There are 1.5 billion WhatsApp users, so 1 in 5 of the world population are affected. While getting this one missed call may not be as haunting as the Japanese horror movie, I'm sure the spyware will give you enough problems. So update now and stay safe :)
Posted using Partiko Android