I Missed A Lot Of High School Reunion Already And It Pains Me To Realize That It Is Just Impossible To Attend That Occasion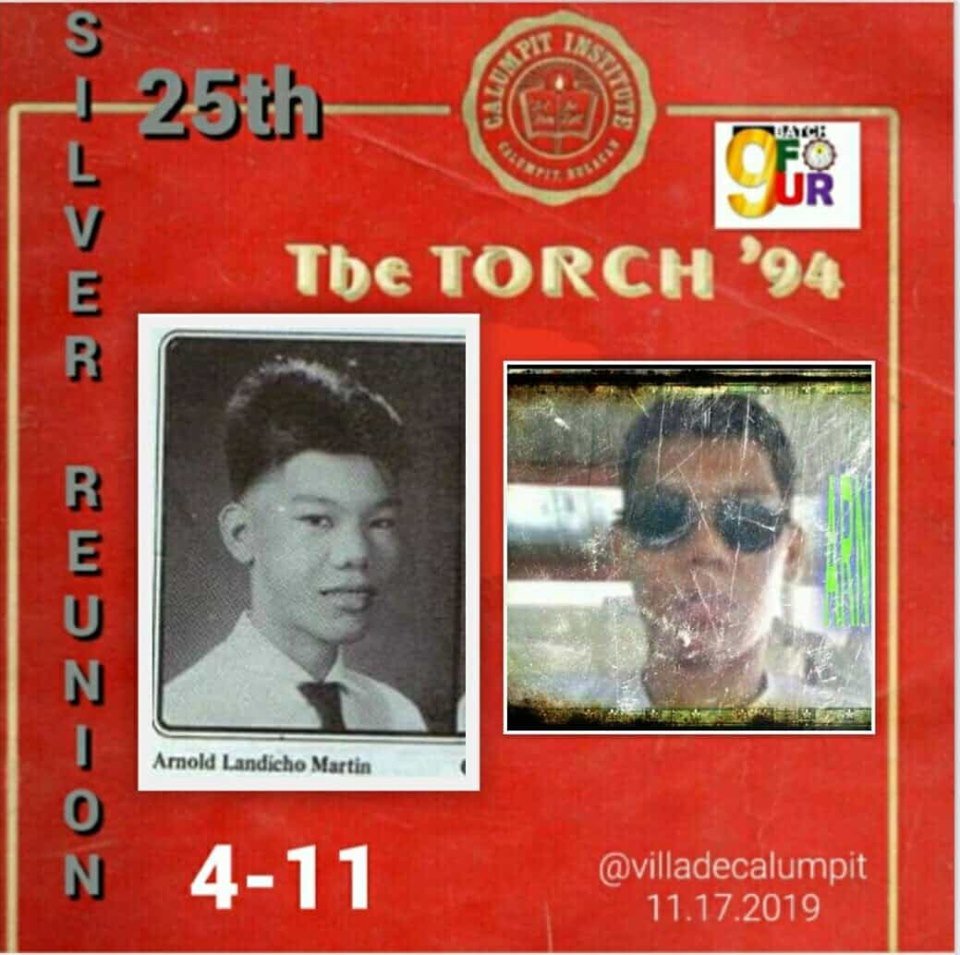 My Face Is Actually Puffed Already With Edema In The Left Photo
I have already torn-off my photo in my High School yearbook because of what happened to my health many years ago, I even taken out and burned my photos because of my frustrations regarding my health and life overall thinking that my existence had been a failure.
I just took this photo collage that was made by my former classmates in our FB group because of our high school reunion today and man that was really a long time ago. I remember me and my classmates in the studio trying to make ourselves look better for the photo. So I saw a "foundation" as they call it and used it to lighten my skin and take off the shine. I wasn't sure that if I also used a lipstick too just to make myself to look good in our annual yearbook.

About 20 years later I look Like This
Well it worked and I was able to see my face rather satisfactorily nice-looking. But my face there is just puffy already from edema but even I nor may classmates and my family was able to recognize and identify it, after all I was just around 14-15 when this picture on the left was taken.
Anyway, my batch mates in high school are just active in setting-up reunion parties almost yearly maybe because of social media today unlike before where they would just meet for a reunion every few years. But is really nice mingle again with our former classmates where many years ago we had established friendships and for others a romantic love which lead to marriage in later life and even though I could not attend these reunions I could still feel the happiness in those years.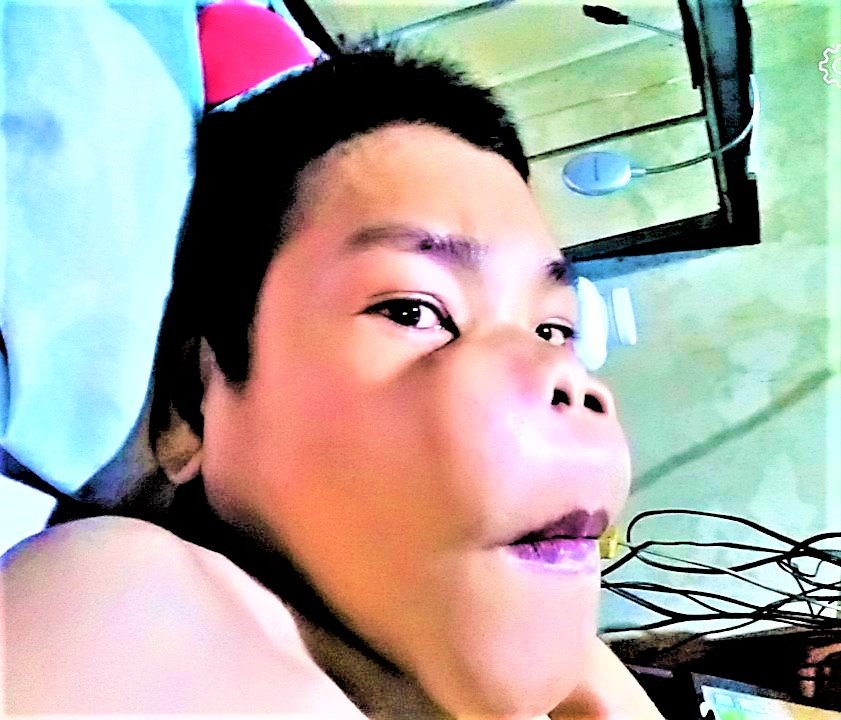 Currently I look Like This, The Lionface Man
But really I am feeling sad like a parent that could not meet their children and it is painful because of my physical limitations. I could attend but it will just be an awkward situation for me and my former class/batchmates. There is a pain factor about my disability not only about my immobility and more so I would rather just stay at home than to punish myself in attending our reunion because my feather is different from theirs now, they are normal and I am not, we can never be the same as before.
I hope that soon my condition or health situation would improve so that in the future I could do some of the things that I have missed because right now I am just like a vegetable with working arms and if not for the steem community my life would have been like a trash, helpless, hopeless, and a thing that should be avoided.
That is why I keeping on with my goal rather than giving-up because I could still see the light of hope until my body just decided to say "Stop!" than who am I to resist since I am already overdue as a dialysis patient.