Airdrop Smart Valor $20
 Based in the Swiss Crypto Valley, SMART VALOR is a blockchain startup building the first fully compliant Security Token Exchange for alternative investments.The SMART VALOR Platform enables easy, compliant and secure access to such alternative digital assets. We deploy blockchain technology to democratize access to wealth!Given the crypto-friendly regulation in Switzerland, the SMART VALOR platform offers: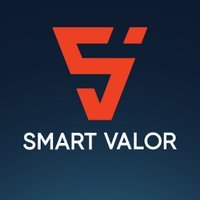 Cryptocurrencies and utility tokens
Security tokens such as crypto hedge funds and equity in growth companies
Other traditional alternatives such as real estate, venture capital and private equity
All investments on the platform are represented through cryptographic tokens issued on the blockchain, powered by smart contracts.And, also have an incentivization model running that rewards each participant to contribute maximum value to the platform. Improved access to the platform via cryptocurrencies, broad spectrum of tokenized investment assets and consensus-based validation mechanism – these are the key elements of the SMART VALOR platform.Step-by-Step:
Visit the SMART VALOR website.
Sign up and verify your email address.
Complete your KYC.
You will receive 10 VALOR tokens ($20) tokens.
You can also referrer friends to earn ~5 VALOR ($10) tokens for each ref.
NOTE: The receival of VALOR is conditioned on the successfully passed KYC. The credited VALOR is subject to 6-month lock-up period and at least one trade in the amount of minimum 20 CHF withing 30 days.
Airdrop ends 2019-07-31