Airdrop Komodo with Binance
 Binance will start staking their Komodo (KMD) cold and hot wallets, starting from July 24, 2019 and will automatically airdrop staking rewards monthly to KMD holders. An additional 250,000 KMD from prior staking activities will also be distributed to KMD holders. To qualify for staking rewards simply hold a minimum of 1 KMD in your Binance wallet and receive free KMD based on the total staking rewards by Binance. Staking is done automatically by Binance, so there's no manual action required.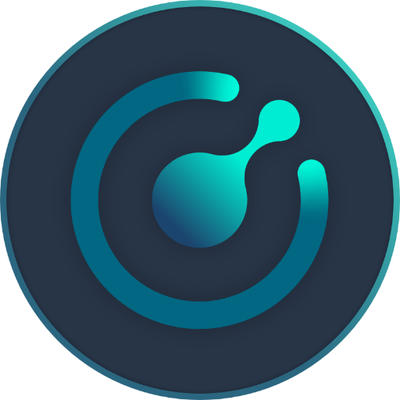 Komodo's development dates back to 2014. The Komodo Platform was built on top of proven technologies of Bitcoin and ZCash.Since the project was first launched, Komodo has developed and pioneered dozens of innovative technologies.

Komodo is an open, composable Smart Chain platform built on a multi-chain architecture.Now, projects that build with Komodo can launch a fully customizable, independent Antara Smart Chain that's protected with Bitcoin-level security and connected to Komodo's multi-chain ecosystem through Platform Synchronizations.
Step-by-Step:
Create an account on Binance.
Hold a minimum of 1 KMD in your Binance wallet to qualify for staking rewards.
Binance will take daily snapshots starting from 2019/07/24 at 00:00 AM UTC and distribute rewards monthly.
KMD staking distribution will be calculated as follows:

KMD generated by each user = Total KMD staking rewards received by Binance * User KMD holdings ratio.
User KMD holdings ratio = User KMD holdings / Total KMD staked by Binance.

Rewards will be calculated daily and distributed on the 5th of every month. The initial distribution of KMD staking rewards will be calculated up until 2019/09/01 and the average user KMD balances will be calculated based on the daily snapshots and the staking rewards will be distributed on September 1st, 2019.
An additional 250,000 KMD from prior staking activities will also be distributed to KMD holders based on their average daily holdings.
Staking is done automatically by Binance, so there's no manual action required.
For more information see this Binance post.
DESCRIPTION
Komodo's Composable Smart Chains are built with Komodo Core and the Antara Framework.
Komodo Core extends platform security, scaling, and interoperability solutions, while Antara provides a toolkit for blockchain development that enables advanced business logic and native app support on-chain.

Komodo's multi-chain architecture enables an entire ecosystem of sovereign Smart Chain projects to co-exist independently, each with their own consensus, network, and coin.
Through Komodo Core, Antara Smart Chains can benefit from Komodo's extensible platform services, which have been decoupled from the main Komodo chain.All Smart Chains are secured with the power of the Bitcoin network every 10 minutes through Komodo's Delayed Proof-of-Work security mechanism.
After a backup notarization is complete, all Ecosystem Smart Chains are protected from 51% attacks with Bitcoin-level security.
Komodo Core's Platform Synchronization technology facilitates an interoperability layer across all Antara Smart Chains, enabling cross-chain transfers of value and logic.
Antara Smart Chains can also scale on demand by clustering multiple Smart Chains to function as one logical chain to enable limitless linear scaling.
Each Antara Smart Chain comes with a built-in library of Antara Modules to enhance functionality. 
Options include oracles, tokens, trustless price feeds, stablecoins, and much more.Projects can also code custom logic into Antara Modules, empowering developers to build blockchain applications and software that runs natively on a sovereign Smart Chain.
The Antara Framework is cross-chain compatible across all smart-chains enabling Antara Modules to be leveraged across the ecosystem.
Antara Smart Chains are future-proof, allowing projects to scale to multiple chains, and even tokenize to become their own platform. The Antara Integration Layer lowers the barriers to blockchain adoption by providing a standard, open API.