The disadvantages of this is your pros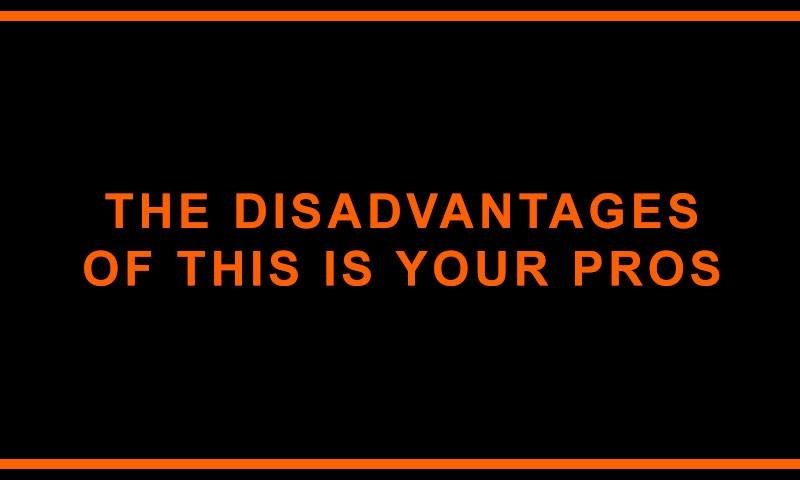 Your competitors have a huge number of shortcomings. Do you take advantage of this? You can do a lot more to satisfy your customers if you investigate what shortcomings your competitors have and make your business so that these shortcomings are absent or minimized.
Competitive advantages in terms of service, delivery, sales and much more are your advantages if you do it better than your competitors. For example, some companies do not call you back, if you do not get through to them, they lose the customer this way. If you call back, and even better always quickly pick up the phone, you are already much better than competitors. You need to analyze the mistakes and shortcomings of your competitors to make the product and services of your business better at times.
Look at the market to determine where customers are unhappy and make sure that when they contact you they are happy. This is the formula for success. Many companies still do not have an Internet site, customized advertising on the Internet and a customer processing system. Some have a website design from the 90-ies. Recently I came across one site where the price of their services was presented in the form of a table drawn in the picture and see that either there was very problematic. You couldn't even click on the picture to enlarge it. Fortunately now browsers allow you to zoom (ctrl + mouse wheel). Always see what you can stand out from the competition, then you will not have problems with the preparation of a unique trading offer for your customers.