ANNOUNCING THE STEEMGAR LOGO CONTEST WINNER!
12 days ago, me and @igster launched a graphic design contest for a logo for the increasingly popular game of SteemGar. There were a lot of great designs brought forward and we thank everyone who has participated. @kolegaotaku's design stood out. We like how it embodies the themes of the game itself, the steem aspect as well as the Agar. He also created a match announcement design!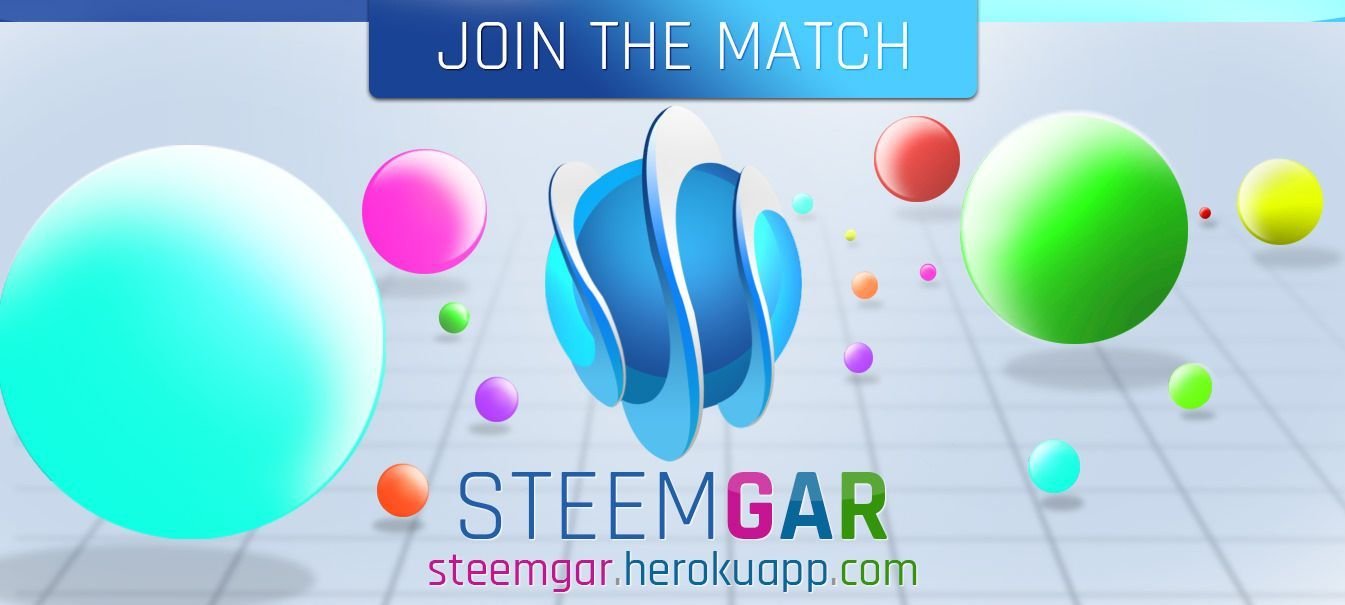 I went ahead and upvoted his post here.
What is SteemGar?
If by now you haven't heard about SteemGar, you've probably been living under a rock. You can play Steemgar on https://steemgar.herokuapp.com/ and you can also follow @steemplayroom for the announcement of a new game every 30 minutes!
The top 3 winners are getting rewarded with Steem. This creates a new opportunity to win steem in a different way than creating content. There is a bright future ahead and this project is only in it's infancy. Going open-source will be the first step and funding those who participate in the github/utopian.io another. Creating an in-game token is also in the cards once SMTs are out...but that's unconfirmed until we know what can be done with that new technology.
Conclusion
What do you think of the logo? Tell us below!