Pussywillow Tree: Summer Leaves [Bonsai]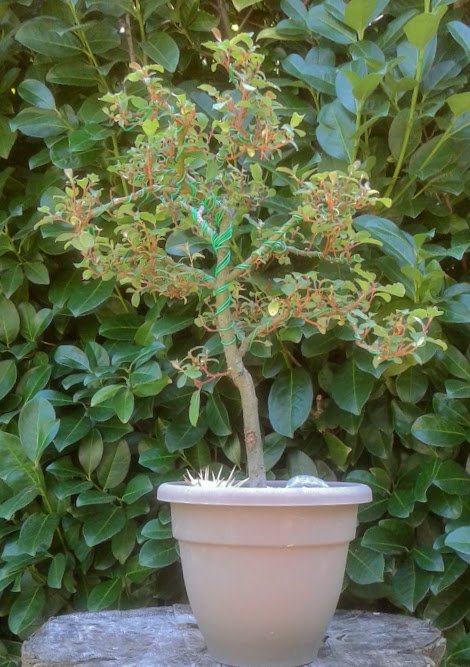 Today I am sharing a Pussywillow tree. Who knew this native tree could make for such a well balanced bonsai work of art? @creativetruth knew! That's who!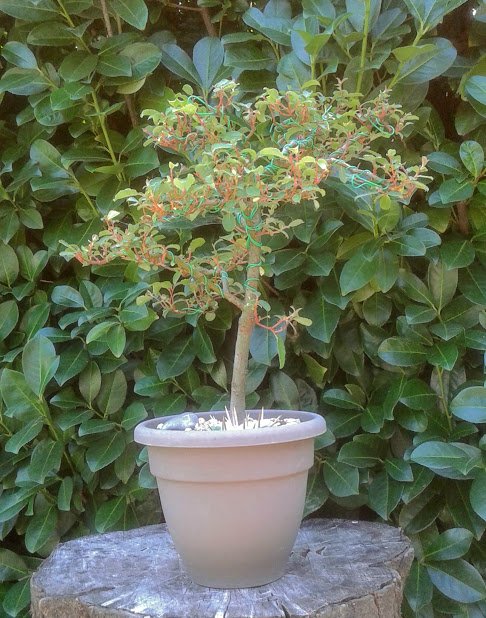 This was a sunny day in August when I photographed all of the trees in my collection. Quite a bit of photo contrast editing had to be done because the sunlight was bleaching out all the colors. The laurel tree in the background provided me with a darker backdrop to showcase the shape of the tree a little better, but I apologize for the green on green camouflage.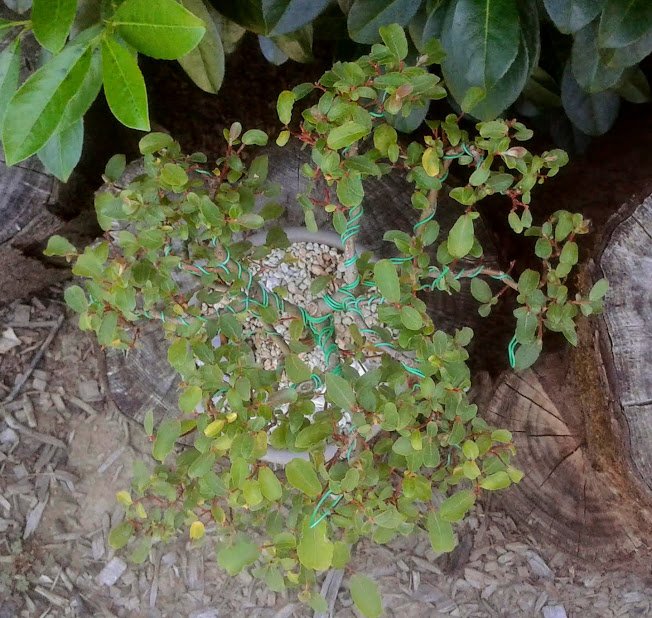 This tree has developed a lot over this past summer. You probably cannot see it, but the smallest branches are candy licorice red. On a rainy day the wood is candy apple red and green.
As the growth rate for this tree is super high, I think this winter it can stand to have a bit of the older wood pruned a bit heavier. Ideally the coarse wood (thick branches) on the top of the tree can be removed, and allow room for new smaller ones to take their place. The lowest limbs, I will continue to develop so they produce more and more finer branches on top of the old ones.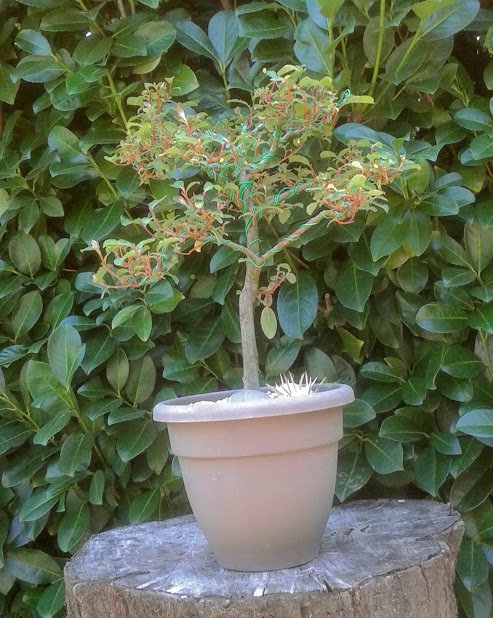 Yes, this last photo is horribly tilted, but that is not because of the camera. The stump the tree is sitting on is not totally flat, and so therefore the tree is also positioned at an angle. The point of this article is mainly to show the tree from all of the main view-able angles.
Historical Information
ID: 0007
Nickname: KitKat
Type: Pussywillow
Age: 5 years
Grown: cutting
Last repotting: 2015?
Wired: Summer 2019
Past articles by @creativetruth featuring this year in its younger form provided in the links below. It is very inspiring to look at images of this tree through the seasons of many years.
Bonus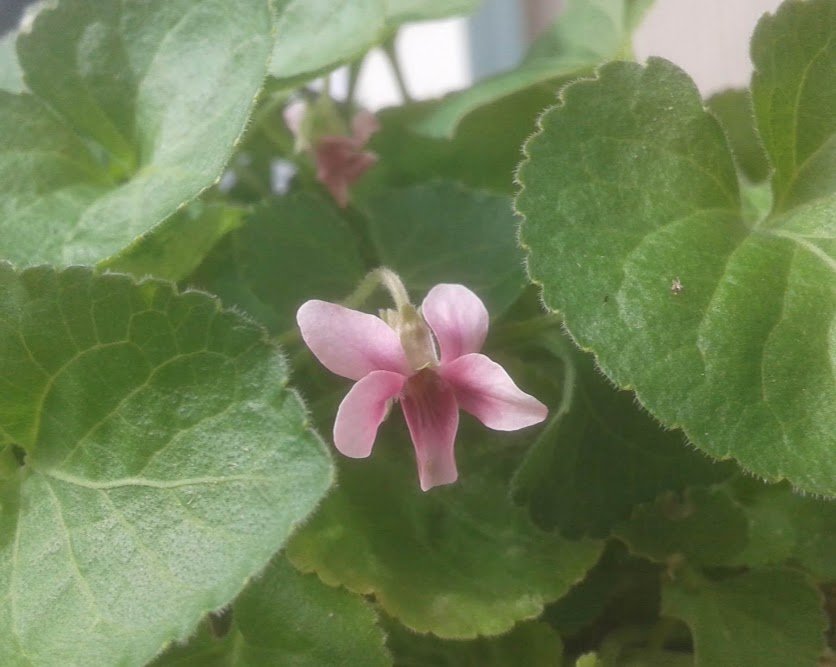 Now that the cool rains are arriving, the Sweet Violets are blooming again. They love the damp, shady weather.
I know it is an invasive plant, but I bought it once at a nursery that was practically giving them away, and I have never regretted it. This potted plant has been growing non-stop for close to five years. I always pinch off the old blooms so the rounds seeds do not roll and fall out of the pot, and it encourages more flowers to form.
More people should grow Sweet Violet. The flowers can be eaten and used as a tender sweet garnish on ice cream, desserts, and salads.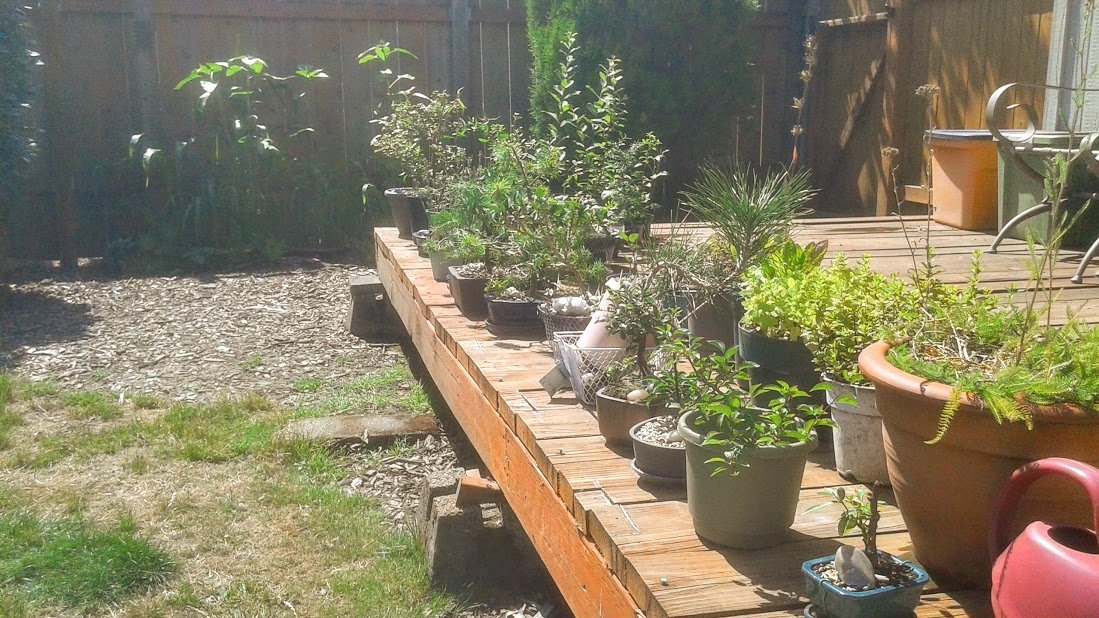 Be sure to follow my work this week. I'm in the process of sharing the whole host of bonsai trees in my collection. There is over thirty trees I am growing. That means you can enjoy more than a month of fresh content from @creativetruth's back porch.
Share the goodness with me.

---
Photos in this post are all #originalworks by @creativetruth, unless stated otherwise.
Find me on discord and chat with other tree growers, bonsai enthusiasts, and gardeners. We have quite a few accredited experts filling out our ranks, and a helpful Spanish-speaking community.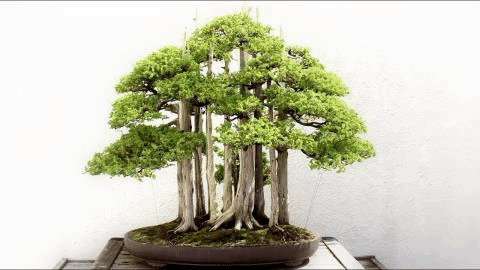 #teambonsai
No memberships. Love trees. Make friends. Grow together.
---
#pussywillow #willow #violet #violets #sweet-violet