Maple Tree: Summer's End Photos [Bonsai]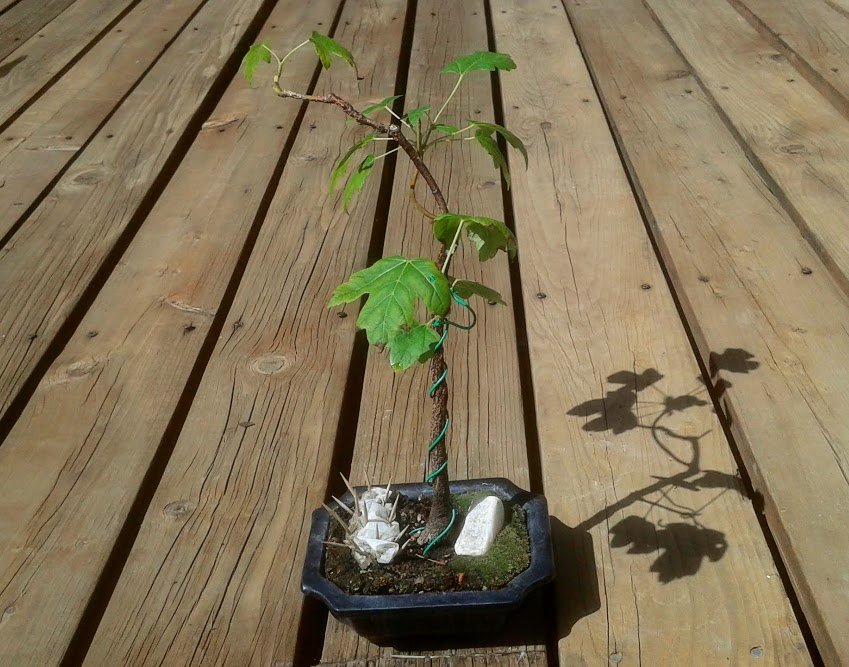 Daily photos of my bonsai trees right here. Check it out.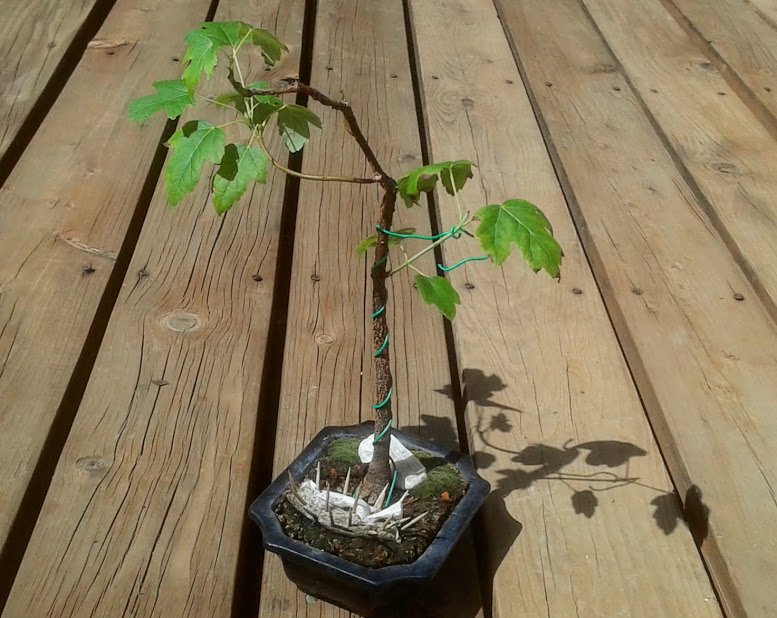 Historical Information
ID: 0006
Nickname: Amelia
Type: Maple
Age: 6 years
Grown: seed
Last repotting: summer 2016
Wired: August 2019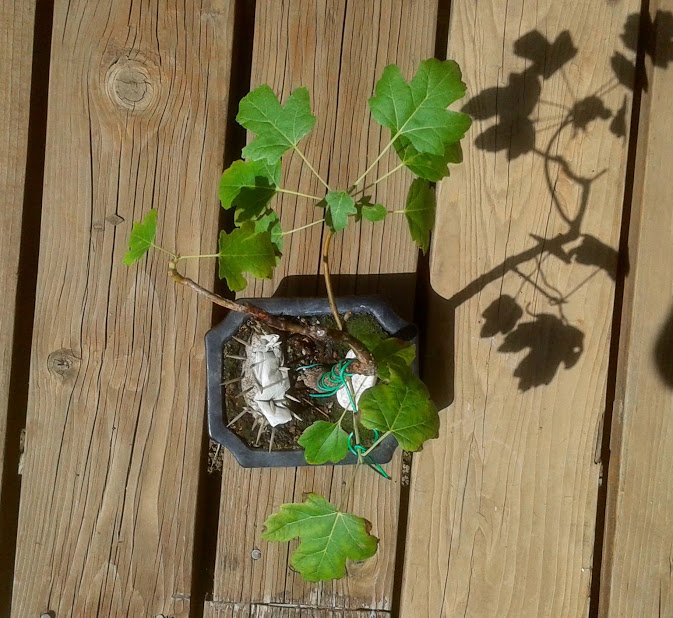 Maple develops a very hard wood, so when I wire it I have to be very careful to only adapt the delicate thin branch slightly. Some of the older branches on this tree have actually snapped off after the winter frost set in and dried it out.
Even though I used a guy wire to gently nudge the lower limb into a better outward position, I am a little nervous the oncoming winter might claim it. Let's hope the rain season we are entering fattens it up a bit more.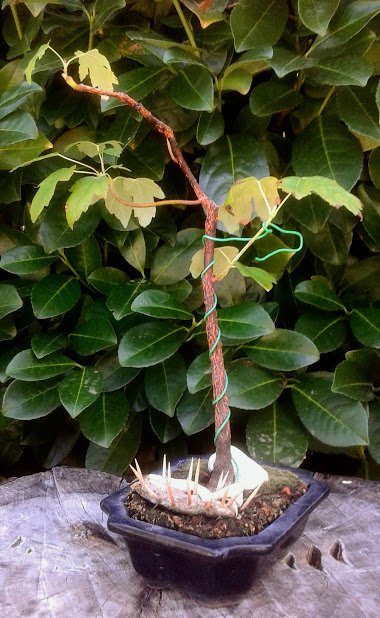 Maples are prized for their fall leaves that change color. When it becomes windy in autumn, the technicolor coat of leaves dance in a wild swirl.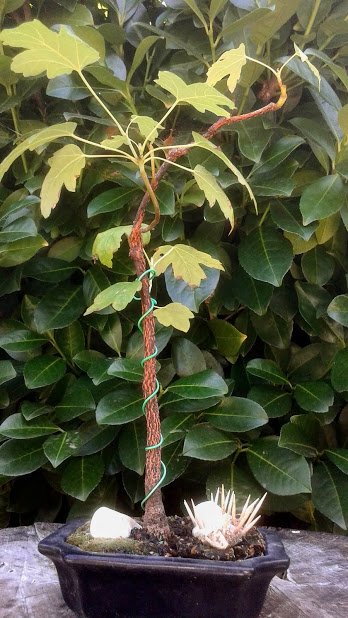 This tree has started to outgrow its pot, and it clearly needs some more rootspace. I'll be considering upgrading it to a larger pot very soon.
Below I am sharing a few other articles by @creativetruth featuring this tree in past updates:
Bonus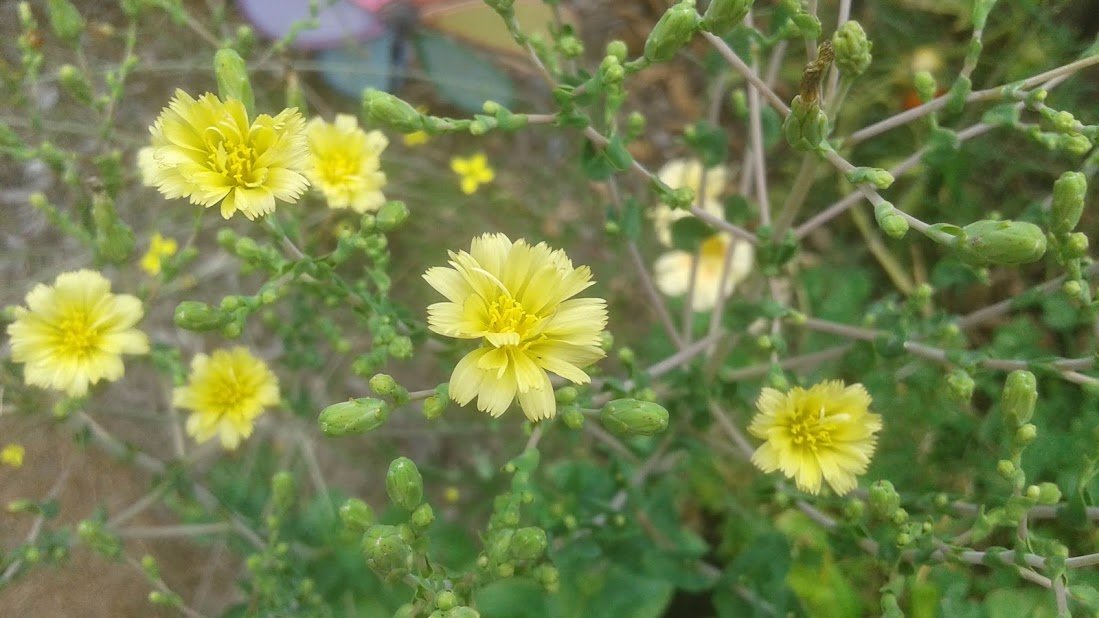 Here are some lettuce flowers in bloom. They have already started to sprinkle some seeds and germinate naturally into the garden. A very welcomed addition to the garden at the end of Summer.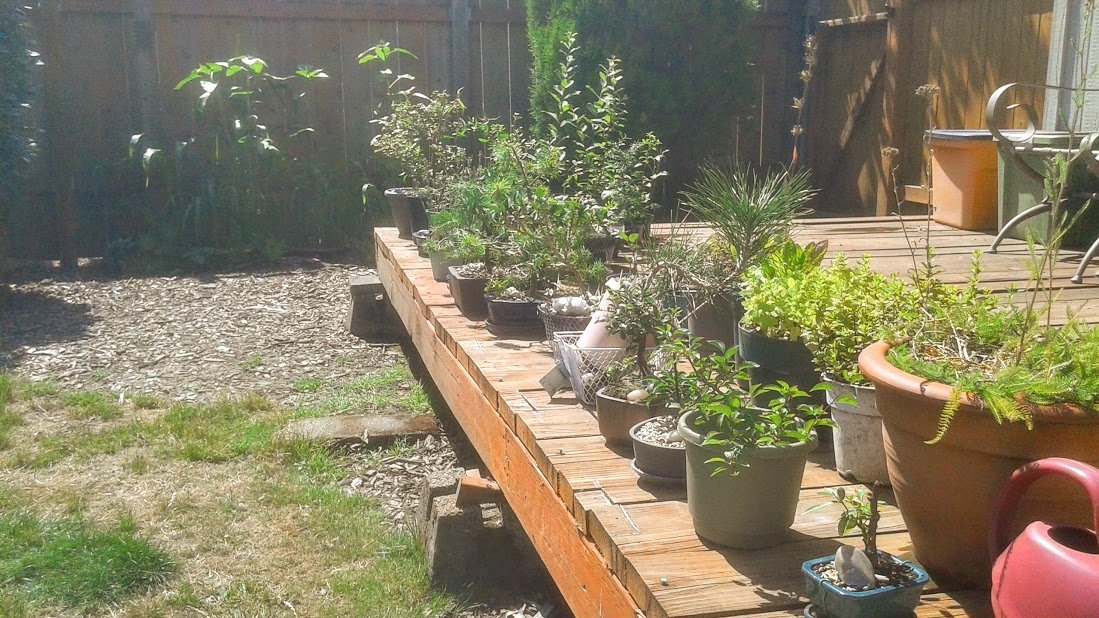 Be sure to follow my work this week. I'm in the process of sharing the whole host of bonsai trees in my collection. There is over thirty trees I am growing. That means you can enjoy more than a month of fresh content from @creativetruth's back porch.
Share the goodness with me.

---
Photos in this post are all #originalworks by @creativetruth, unless stated otherwise.
Find me on discord and chat with other tree growers, bonsai enthusiasts, and gardeners. We have quite a few accredited experts filling out our ranks, and a helpful Spanish-speaking community.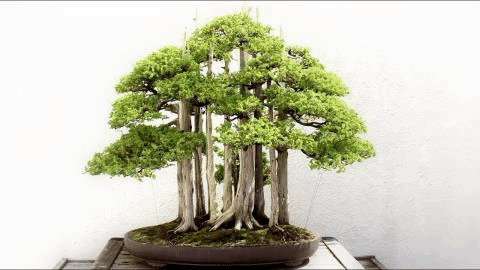 #teambonsai
No memberships. Love trees. Make friends. Grow together.
---
#maple #bonsai-tree #bonsai-wiring #guy-wire #leaves