NFTY NEWS [January 14, 2019]
NFTY NEWS is a weekly newsletter covering the latest developments of non-fungible tokens (NFTs) in the blockchain space – collectibles, games, new platforms, and much more. NFTY NEWS is created by contributor Brian Flynn and adapted from his Medium page. For more information on NFTs, check out Brian's reading list to get you up to speed on crypto digital assets.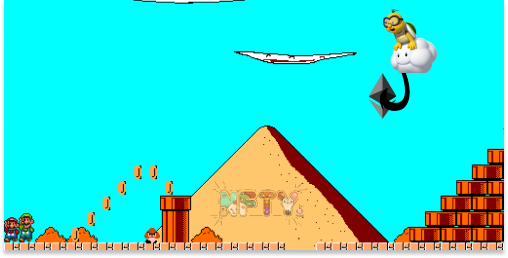 NFTY #34: Unveiling DeFi Games
Veil, NFT X-Promos, & Turning DeFi into Games
With all the hype surrounding MakerDAO lately, I can't help myself but think of the possibilities of using turning Maker CDP functions into a game. In this week's issue, I explain how some functions on MakerDAO can be replaced by games using the example of the popular mobile game, Temple Run. I also dive into Veil's new financing round and mainnet launch, as well as CryptoKitties awesome cross-promotion with Gods Unchained. Enjoy!
Veil is perhaps one of the most ambitious projects to launch using 0x and Augur's contracts. The team announced this week that they've raised a seed round from investors including Paradigm, 1confirmation, and Sequoia. The Mainnet launch is on January 15th. Really excited to see where this one goes.
CryptoKitties and Gods Unchained unveiled their new cross-promotion with Gods Unchained: Kitty for Cards!
Except this time… you're not burning kitties for cards. Rather, you're eligible for an exclusive Gods Unchained pack that also contains a Kitty Tailsman by having a CryptoKitty in your wallet.
Reads of the Week 📚
While blockchain games are focused on having open economies— does it take away from the game's fun? Tony ponders the question and makes comparisons to existing games in his blog this week.
There's a fine-line between playing a game for entertainment and playing to make money. As soon as one player starts to play the game to make money, the game becomes less enjoyable for other players who play for entertainment.
Will blockchain games ever be fun as closed ecosystems if play is turned into work?
Super detailed article on what we saw in 2018 — and what's to come in 2019 for native cryptogames. The definition of a "game" will be increasingly blurred.
Interesting Tweets
Seems like a ton of stuff happening with NFTs in Japan following some regulations on exchanges. This was reported by Daniel Hwang who attended a 0x meetup in Japan. Excited to see what happens next — Japan is usually ahead of the game when it comes to mobile & consumer trends.
What if decentralized finance was dressed up as a game?
Users create a Maker CDP by playing Temple Run — game requests the user to place 150% of ETH in collateral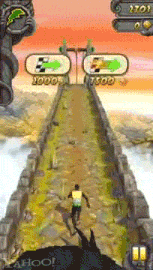 1- When the user hits start, they're notified to place some collateral in the form of a Maker CDP.
2- Users can earn up to a certain amount of DAI (the coins even look like DAI) by playing Temple Run. The maximum amount of coins they can collect is determined by the amount of DAI they're willing to generate plus the amount of DAI available in the pool.
3- If users fail to collect the entire pool of DAI available, the remaining DAI is placed into a pool for other users to collect.
4- At any point the CDP is open, users can collect DAI from the available pool. (play the game).
5- The user can no longer play if the CDP is liquidated (ran out of lives) or no more DAI is available in the pool.
Off the start, no liquidity is in the pool so the desire to play the game is low. After some liquidity starts to build up into the pool, users have an incentive to make their money back with a chance to earn more from the bad players — this is essentially wagering in a skill-based game.
This can also be framed as an arcade model — users submit "coins" into a machine and the total coins in the pool can be gained or loss. As humans, we're mostly risk averse — but games abstract risk away when there's some method of entertainment.
The main goal of a product like this would be to show that open finance doesn't need to be scary. We can build games that we're used to on top of open protocols, and introduce gamers to these complex financial products. They won't even know they're using open finance.
Reminders:
1- NFT.NYC is happening on February 20th at the Playstation Theatre in NYC! Use the code "NFTYNEWS" to receive 20% off your ticket.
2- The 0x <> CoinList Hackathon kicked off this week! You can sign up here. Submissions will be accepted up until 2/7.
---
If you are working on creative use cases, or working on trying to get more people into crypto and reaching end users using non-fungible tokens, I would love to talk about how I can help. Reach out to me on twitter @flynnjamm, my DMs are always open.

Contributor Name: Brian Flynn
Website: http://nfty.news/
Twitter: https://twitter.com/Flynnjamm
Medium: https://medium.com/@brianubiquik

magazine
 / 
twitter
 / 
facebook
---
Posted from my blog with SteemPress : https://thecreativecrypto.com/nfty-news-january-14-2019/
---