How Networking at Crypto Events Feels Completely Different than Other Industries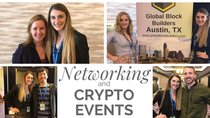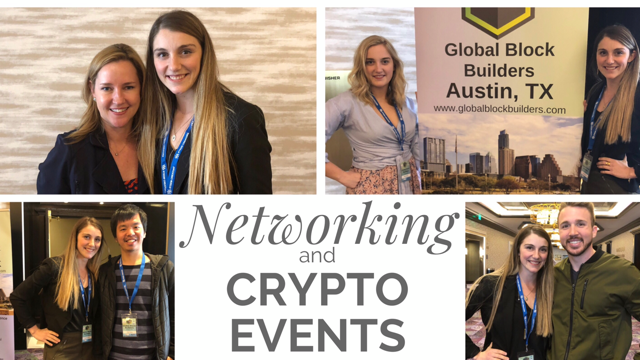 ---
Hi Friends!
Now that I'm back and settling in from my trip to Austin, I've been reflecting on some of the experiences I had there. This was the first time I had attended an event that wasn't Steem specific - but included a host of other blockchains and blockchain based companies. It was pretty eye opening to connect with other projects and see what people are doing! To be totally honest... it made me realize how slow things move in the world of steem and how fast these other projects are moving... but that's a story for another day. 😅
The thing I really wanted to reflect on with this video was the networking side of things! I don't know about you guys, but I generally kind of despise networking events. They always feel slightly "forced" or "salesy" and like people are putting on certain faces to impress everyone. I don't know if it's my own genuine excitement for the space, but crypto events just feel way more natural and collaborative.
I think in part - there is this sense of camaraderie because any project that either brings more money, users or technology to the space - inadvertently impacts and helps grow the entire eco-system. Maybe that's why these events feel less competitive, and more genuinely curious and open.
I'm excited to hopefully start going to more crypto events as time allows and am going to start driving up to Vancouver to connect with the blockchain community up north.
To anyone who wants to start working in the blockchain space more full time, or just wants to make cool connects - then I think attending events and meetups are a must. In the next few years this space is going to be booming with opportunity and the friendships and connections you build now will be so valuable.
I hope you guys enjoyed this video and you'll have to let me know what you think! Have you had a similar experience of crytpo networking being more relaxed, collaborative and energetic? Looking forward to chatting with you all below!
Pictured in the cover photo - @elipowell, @maryjaney, @crypto.talk and @ned.
XO, Lea
---
▶️ DTube
▶️ IPFS