Flood Relief in South Indian state of Kerala - Update 17 - 08/Sep/2018
Dear Steemians,
This is the 17th update post for the Fundition.io project I have created with regards to the fundraising for flood relief activities in the form of the donations to the Chief Minister's Distress Relief Fund in the South Indian State of Kerala.
Updates for last 2 days:
More good news continue to come from Kerala as state officials confirmed that, they will start welcoming the tourists from October as the main tourist attraction places like Mannar, Thekkady and Wayanad along with Eravikulam National Park are ready for tourists. We may recollect that all these places mentioned were under sever floods and were affected badly.
In an effort to wipe out the misleading information about doxycycline tablet used for curing rat fever or leptospirosis, the Kerala chapter of Indian Medical Association wrote a letter to Indian Prime Minister to warn Homeopathic doctors in the state as they are misguiding the people by telling that the medicine prescribed by IMA doctors are killing the people and Homeopathic doctors are prescribing medicines which are not medically proven.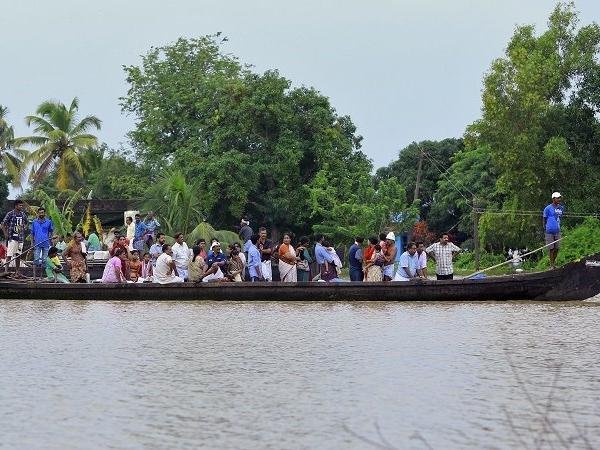 Source
As we can recollect, most of the Kerala people depend on well water for drinking purpose and all the flood affected area wells were fully filled with mud and contaminated water.
Since the flood water got reduced, the wells were cleaned in order to make thee water available for drinking.
Now, the Kerala Pollution Control Board(PCB) confirmed that, they will undertake a quality check of the wells to asses the condition of water.
Meanwhile, as of today, the Kerala Chief Minister's Distress Relief Fund has received contributions of 1,151.32 Crore in the form of donations as the donations continue to pour in.
Updates on donations and support to this project:
We had a donation of 12.043 Steem yesterday thanks to @juliawilliams and the first goal of 500$ is reached as of yesterday.
We still have a long way to reach out the second goal of 1000$ in order to collect the intended 1500$ and below screenshot is for the current status of donations and support received.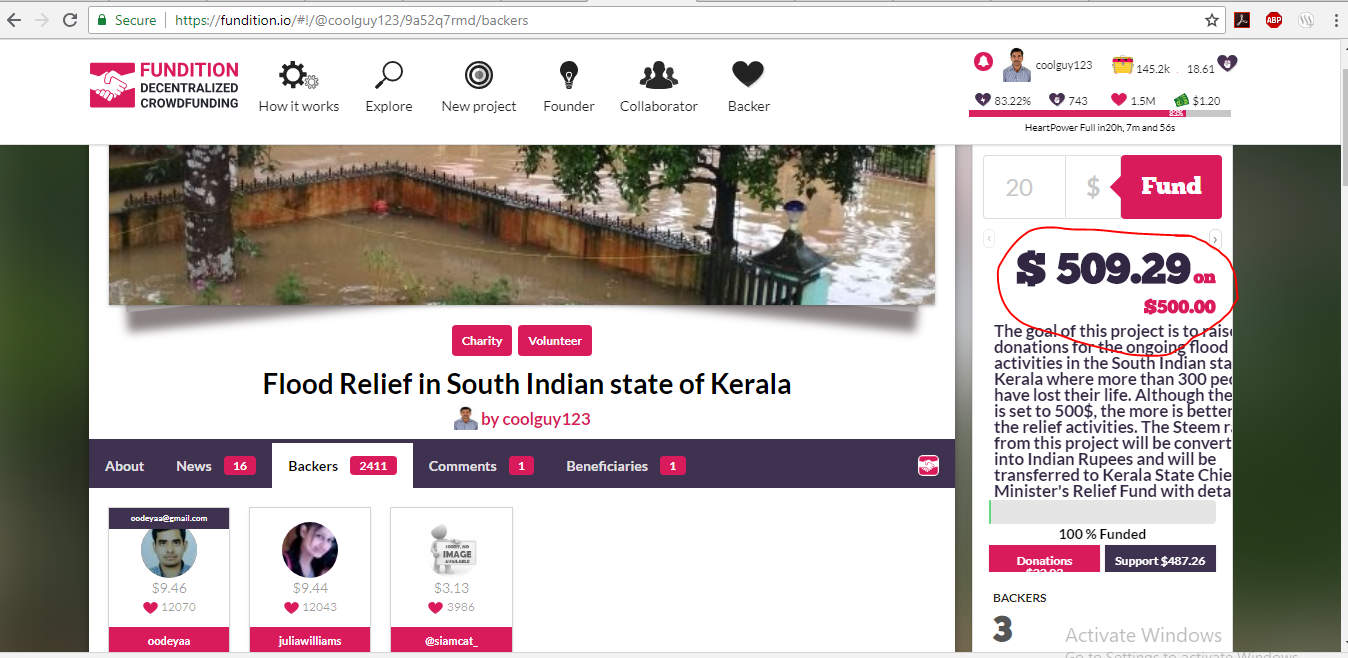 Thanks for the votes, comments and resteems.
I am a proud member and supporter of below communities:

Do you use eSteem?
eSteem is a Mobile📱& PC💻 app. for Steem with great features. Also, you get Incentives posting through eSteem apps.
eSteem Spotlight; eSteem provides rewards for it top users in Leader Board with most Posts, Comments and Highest Earners.
---