Ipophram Book of anihilation #3 The stone thrower / Ipophram le livre de l'annihilation #3 le jetteur de pierre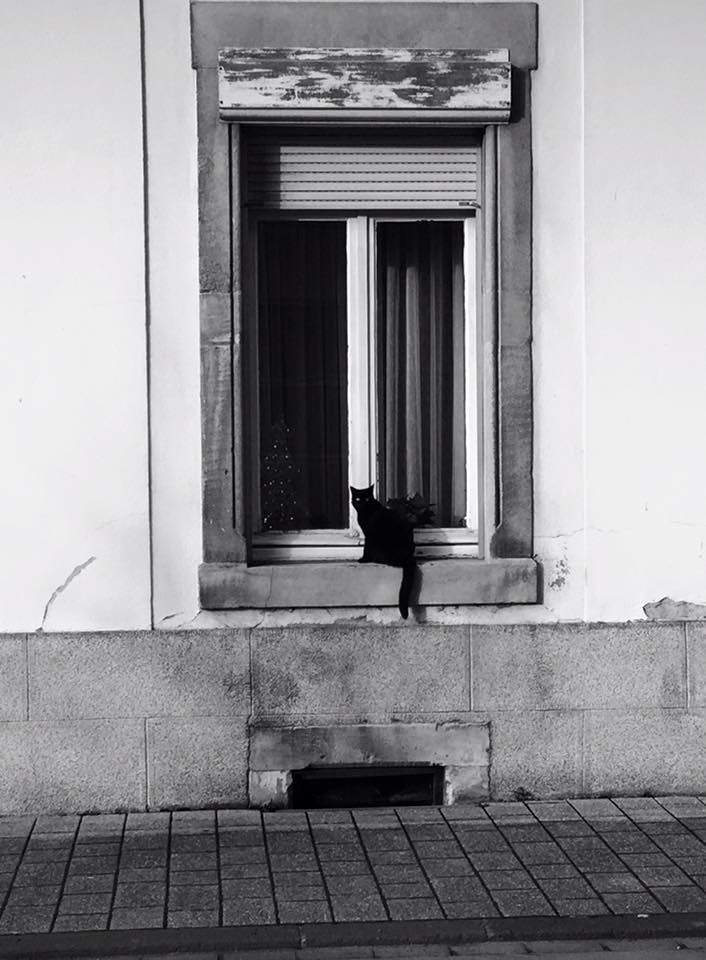 I have been on a tortuous path for many years now.
Braving the elements, my body was at the mercy of the wind, the waters and the searing heat of the sun.
The earth continually gave me new resources so that the fire that I brood in my breasts could continue to consume itself.
I met a lot of obstacles, sensitive souls that allowed me to evolve to put my flame to the test.
Stones were thrown in my way, on the way to my destiny when I was only asking for the cottage and cutlery.
"The stranger must be well received because it may be a Saint or God" they say while their actions, their words hurt me deep in my Soul.
When throwing stones on my way, I do not raise them to my attacker.
I use the stones to build him what will serve him as home.
So the stone that was laden with scorn will be returned to the sender with a message of hope and compassion.
To the stars I ask the question, where does all this contempt come from?
Is it worth the trouble to respond with violence, to oil the gear that turns the wheel of hatred?
Would it be possible for most of the hurtful acts to be committed to find a semblance of tranquility?
To deceive traumas, the pains that one hides?
Denying the facts, leaving them in the depths of our womb, it serves as food for the ego until the day when the latter will emerge like a lion captive from a narrow cage to jump to the mouth of his jailer.
The best attack is in the defense.
Not the attack that leave residue of remorse, rather the one that makes evolve the minds of opponents,
so that they can find the rest of the lion in their breasts.

Je me suis engagé sur se sentier tortueux depuis maintenant bon nombres d'années.
Bravant les éléments, mon corps fût à la merci du vent, des eaux et de la chaleur plombante du soleil.
La terre me prodigua sans cesse de nouvelles ressources pour que le feu que je couve en mon seins puisse continuer à se consommer.
J'ai rencontré un bon nombres d'obstacles, des âmes sensibles qui m'on permit d'évoluer de mettre ma flamme à l'épreuve.
Des pierres ont été jeté à mon passage, sur le chemin de ma destinée quand je ne faisais que demander le gite et le couverts.
"L'étranger se doit d'être bien accueillit car c'est peut-être un Saint ou Dieu" disent-ils alors que leurs actes, leurs mots me blessent au plus profond de mon Âme.
Lorsqu'on me jette des pierres sur mon chemin, je ne les relances pas vers mon agresseur.
J'utilise les pierres pour lui construire ce qui lui servira de foyer.
Ainsi la pierre qui fut chargé de mépris, sera retourné à l'envoyeur avec un message d'espoir et de compassion.
Aux étoiles je pose la question, d'où provient tout ce mépris ?
Vaut il la peine de répondre par la violence, d'huiler l'engrenage qui fait tourner la roue de la haine ?
Serait-il possible que la plupart des actes blessants sois commis pour trouver un semblant de quiétude?
Pour tromper les traumas, les douleurs qu'on se cachent ?
Niant les faits, les laissant au plus profond de nos entrailles, elles servent de nourriture à l'ego jusqu'au jour où ce dernier sortira tel un lion captif d'une cage étroite pour sauter à la gueule de son geôlier.
La meilleur attaque ce trouve dans la défense.
Non l'attaque qui laissent des résidus de remords, plutôt celle qui fait
évoluer les esprits des opposants, pour qu'ils puissent
trouver le repos du lion en leur seins.