Task Request For Steemit Philippines Logo Design [SteemPH]

Details
This week I wanted to carve out some time to finally create and update the Steempit Philippines Homepage. This site will serve as a central hub where community members can go for information regarding Steemit, SteemPH, and keep themselves updated on up-and-coming events, activities, and more. I am also planning for this site to serve as a portal for users to submit posts directly to the Steemit blockchain and at the same time get rewarded for their submissions through the site.
As a part of this update and re-design, I am in need of a new logo and graphics for the website. I am planning to use the winner's logo design as the primary logo for Steemit Philippines\SteemPH so I'll need the creative help of the Utopian community to come up with something amazing that can represent the Steemit Philippines Community!
Components and What I'm looking for in Detail
Please do not use the logo above as an example. It is only a placeholder and I am not too fond of it. 😁
Since the PH community is made up of a number of people from different regions and carious walks of life, I need something that symbolizes not only the Philippines, but a global perspective. I want a logo that represents the beauty of the Philippines and a design that represents the creative, fun-loving, kind, and relaxed culture of the people. When I think about the Philippines, several things come to mind such as the countries rich history and landmarks, the beautiful beaches and destinations, and the warm and genuine smiles I see every time I meet someone new. This and anything else you can think of can be used in your design. I have seen many creative designs when it comes to signatures and logos representing our community.
Below are some of the creative images I have seen that utilize and represent not only aspects of the Philippines but also Steemit which you can use as a reference (but not copy) in order to come up with your original design. You may also visit the current https://www.steemitphilippines.com website in order to get an idea of the mission and values of the organization which will aid in the design process.



signature from @janicehung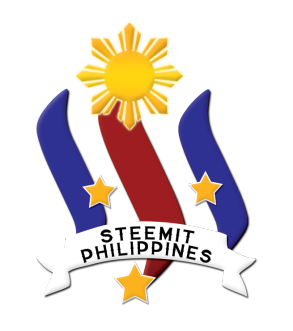 @steemph logo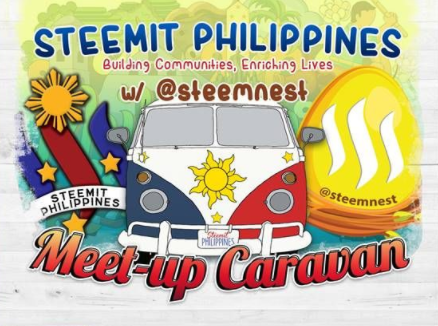 @steemnest and SteemPH Caravan image

The logo should be a transparent image - this will allow me to incorporate it easily into the site when overlaying it on top of backgrounds and other images
It should be resizeable (please include samples of various sizes)
It can be of any shape, round, square, or rectangle - It is your choice
I don't want the logo to be too noisy. Simple and clean is the target
Please make sure the word and lettering are clear so that there is no issue when resizing the image
It should represent the Philippines and Steemit.
You are not limited by colors, but I would appreciate incorporating the colors of the PH flag in some parts of the logo
You can use the non-copyrighted image of the Steemit logo
An animated logo would be nice, but not a requirement.
Deadline
This post was authored on 2018-04-04 at 06:30:15 (UTC). I will be accepting entries for the logo from 08 April until 9 April. This means that only contributions submitted between 08 April 00:00:00 and 9 April 23:59:59 (UTC) may be considered as valid contributions. This should allow everyone enough time to create and submit their designs as well as give us enough time to select our winners.
Communication
If you have any questions, inquiries, or concerns about the project, you can contact me on Discord or Steem.Chat by adding me (@cloh76). I also check my replies every day, so you may also leave a comment on this post and I will answer as soon as I can.
Please make sure you add a comment below with your entry and the link to your post so I can review your work. Good luck. I look forward to all of the potentially creative and amazing submissions.
---
Posted on Utopian.io - Rewarding Open Source Contributors
---