Requesting photos and quick reviews of dishes at Shizen Ya Restaurant (Vancouver,B.C.)
Citydining Gifts offers STEEM rewards for honest reviews at the https://www.waivio.com/rewards/all/gha-shizen-ya-restaurant
Each review should include at least two original photos of the dish. Please also say a few words about the dish itself: Did you like the presentation, the taste? In your opinion, was it worth the money? Can it be improved?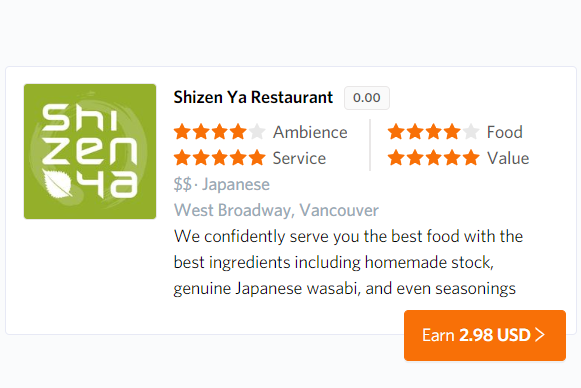 image
Rewards are paid as a combination of Voting Power and Liquid STEEM.
There are no specific eligibility requirements at the time of the launch of the campaign (minimum expertise, number of previous posts or number of active followers)
Here are some of the dishes we are requesting reviews for (the list is dynamic, so please check the active compain for details rewards for honest reviews at the Shizen Ya Restaurant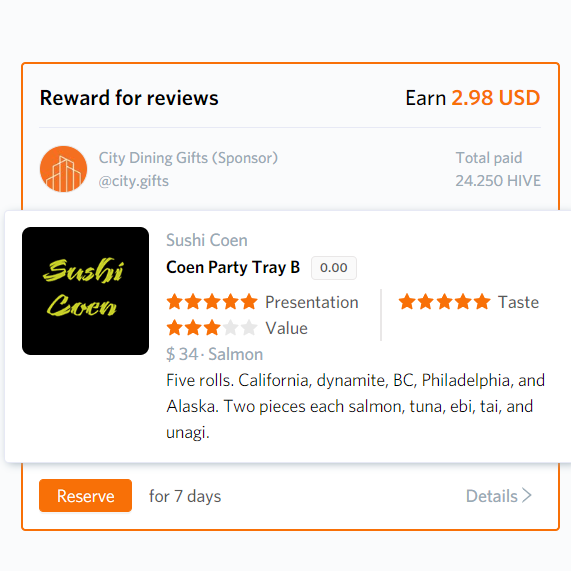 image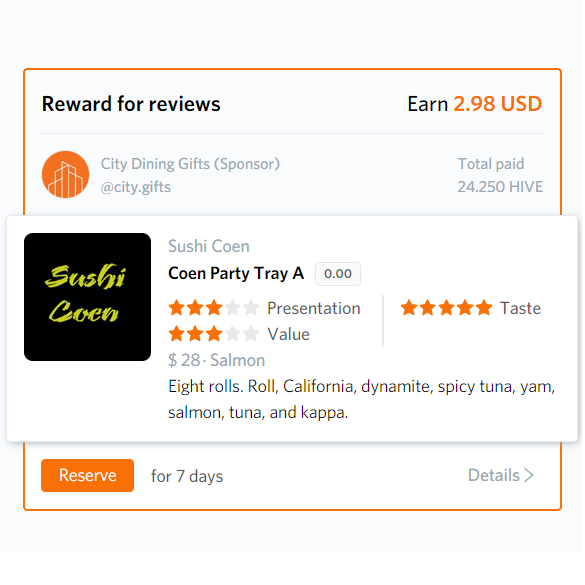 image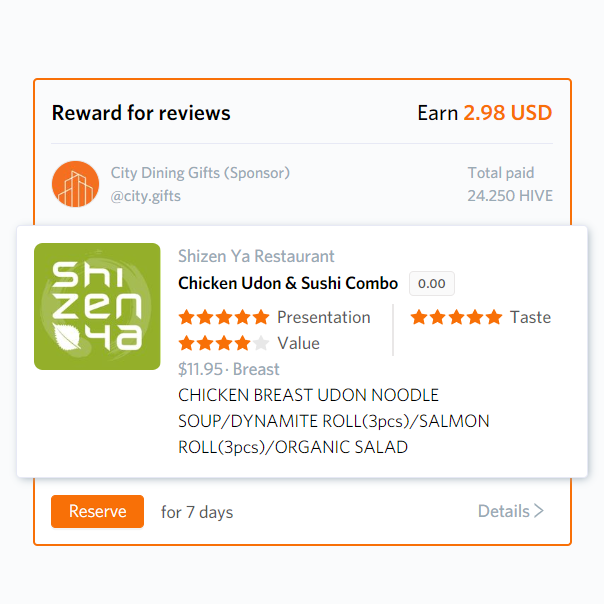 image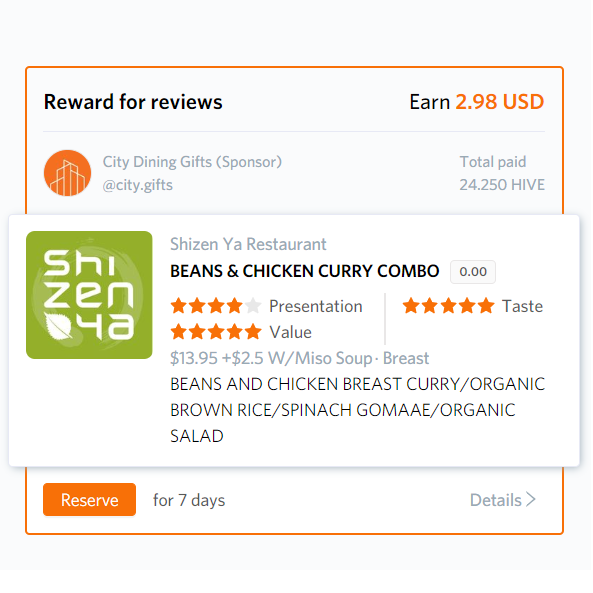 image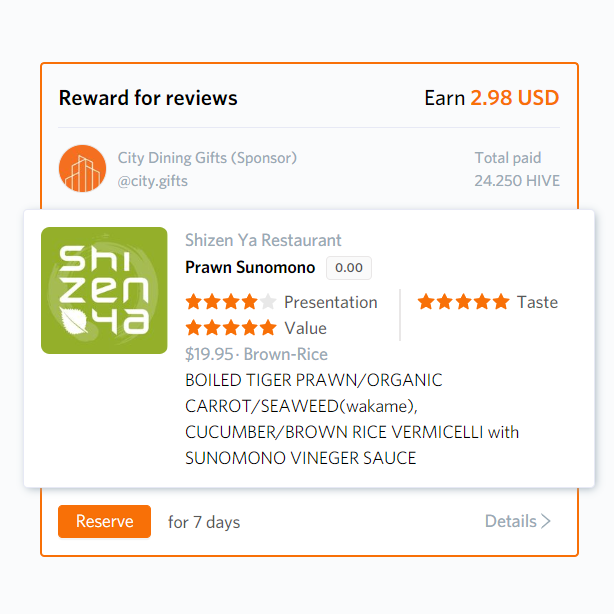 image
Be sure to reserve the reward, because offers are subject to change at any time. At the time of reservation, the amount of the reward is set in STEEM and you will have a few days to complete the review.
You must have an active Steem account to participate in these campaigns. Users may write one paid review per moth f restaurant.