Health is our main wealth. So be careful for this treasure
Hello dear friends!
Today, many days later, in the playground again. Due to rain, the pitch has become very green. The greenery atmosphere was visible all around. However, it was difficult to get up in the morning, but after reaching there the mind became completely peaceful. If one gets used to getting up early in the morning then it is very beneficial for our health. The cool little cold was bringing freshness to the mind.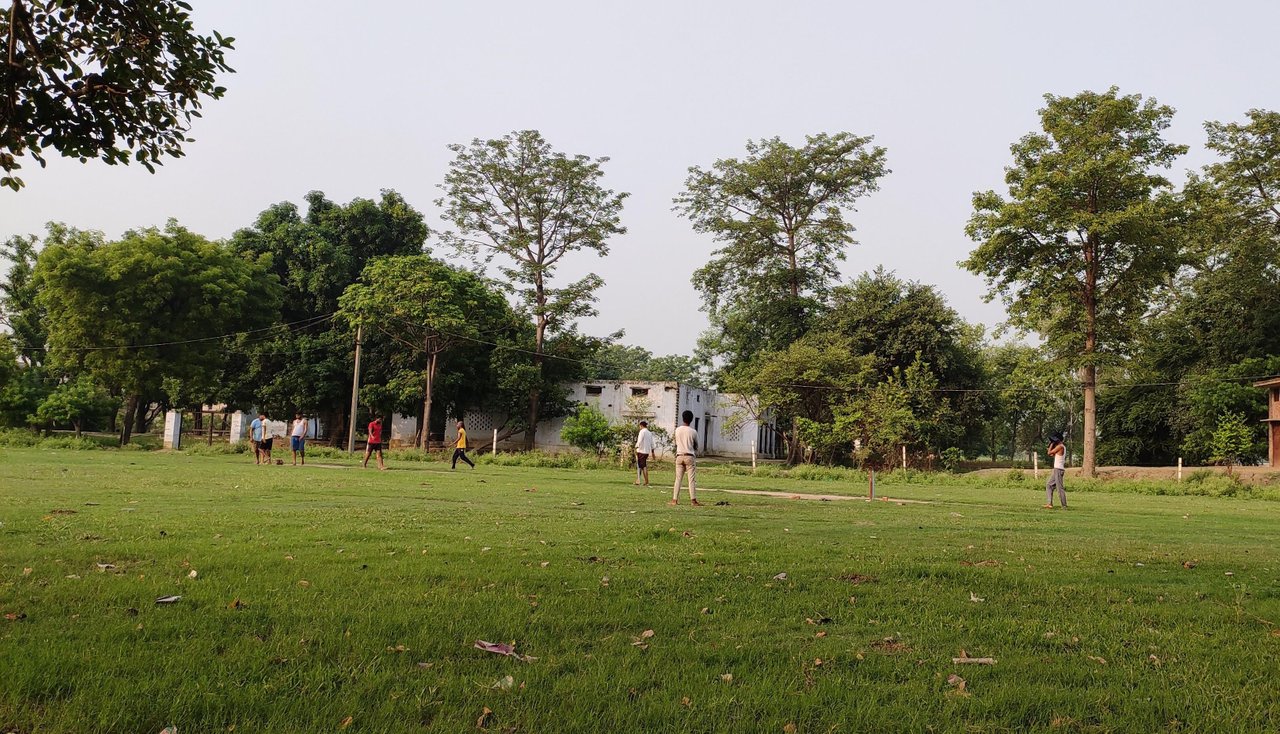 In photography, you can see how the pitch has become green.
Match starts at 5:30 in the morning, due to which there is enough time for physical exercise. As I used to do before, even after reaching here, I started three rounds of the ground.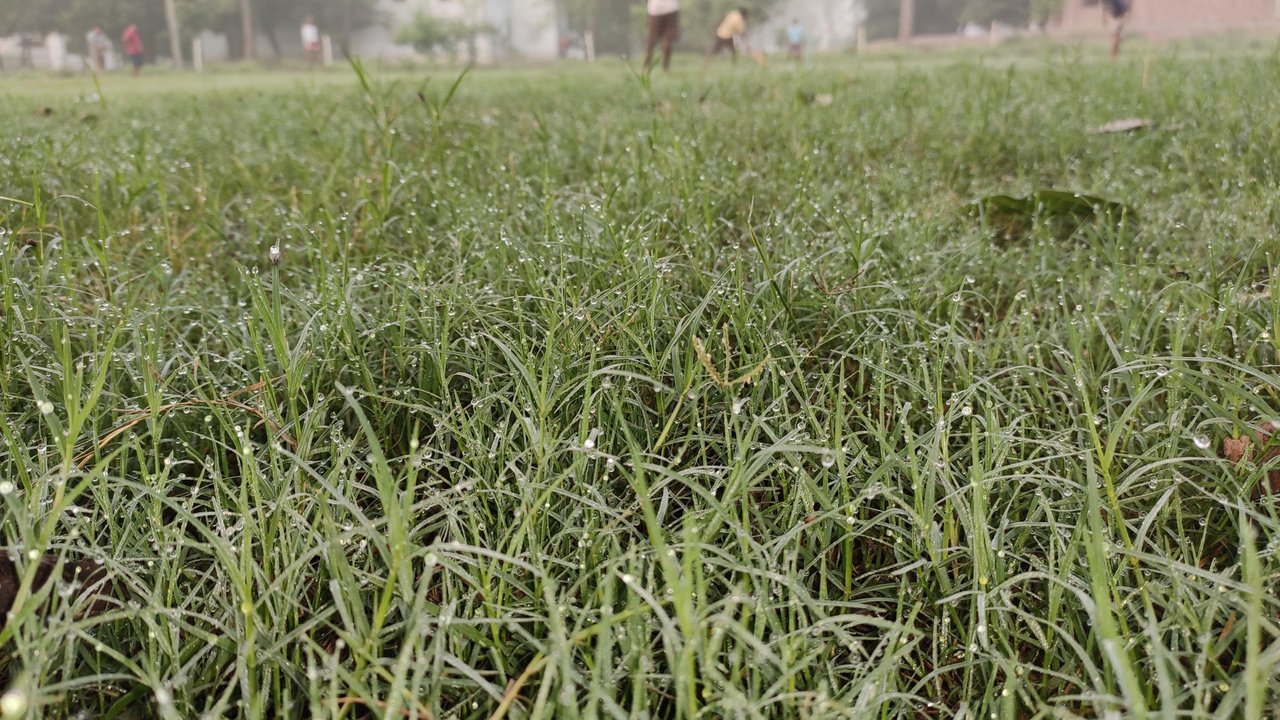 After that, attended the Daily Exercise session.
Due to excessive dew, the fielding was v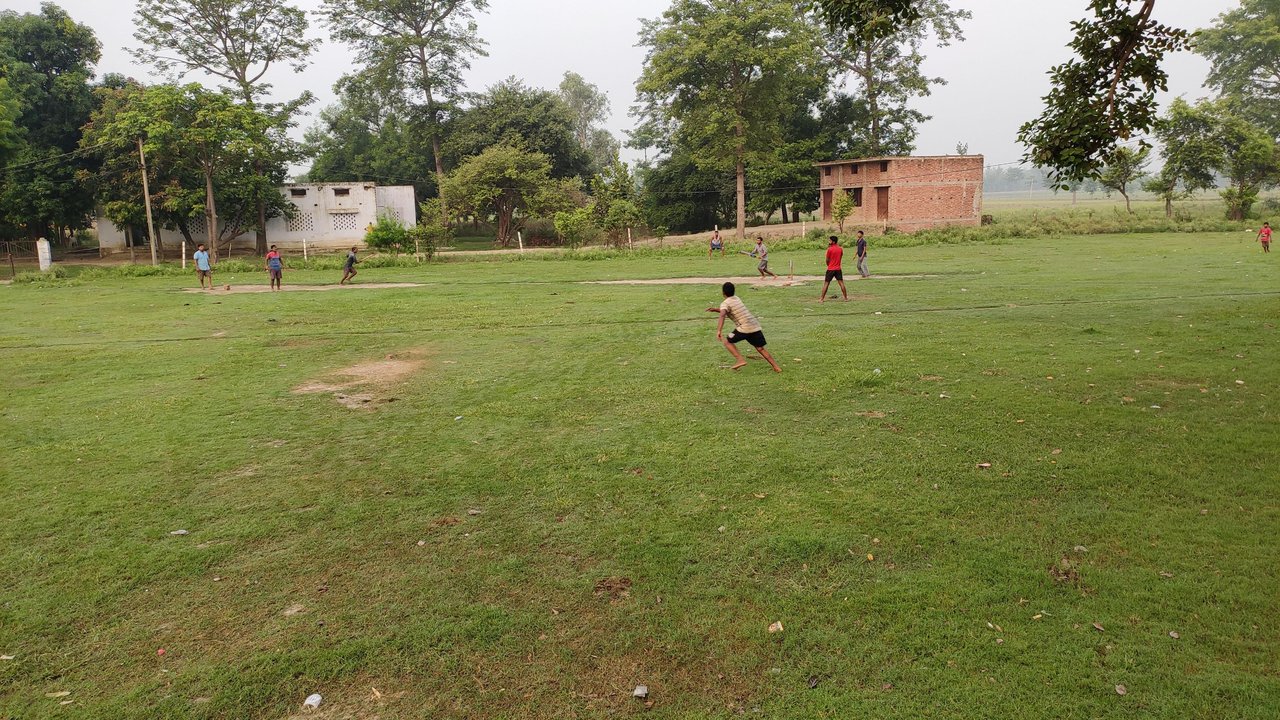 ery slippery while batting and running. Still around the boundary line the water was filled with pits at the place. Such a green atmosphere in the month of Savan is a common practice. Because there is a rainy season in which due to greenery is seen everywhere
---
ɪ ᴀᴍ ᴍᴜᴄʜ ᴛʜᴀɴᴋꜰᴜʟ ᴛᴏ @esteem who is supporting every esteem app user,that is amazing.
𝚜𝚝𝚊𝚢 𝚝𝚞𝚗𝚎𝚍 𝚠𝚒𝚝𝚑 𝚎𝚜𝚝𝚎𝚎𝚖, 𝚜𝚙𝚛𝚎𝚊𝚍 𝚕𝚘𝚟𝚎 𝚊𝚗𝚍 𝚑𝚊𝚙𝚙𝚒𝚗𝚎𝚜𝚜
You can fallow me on twitter-[https://twitter.com/certain95674252
Youtube channel-https://www.youtube.com/channel/UCftS7IxT0B2jqmmqvOldgUQ
Instagram-https://www.instagram.com/p/BsJ9FMflUVY/?utm_source=ig_share_sheet&igshid=6sxjsel5ek44