Acrylic Fluid Art: YAP #37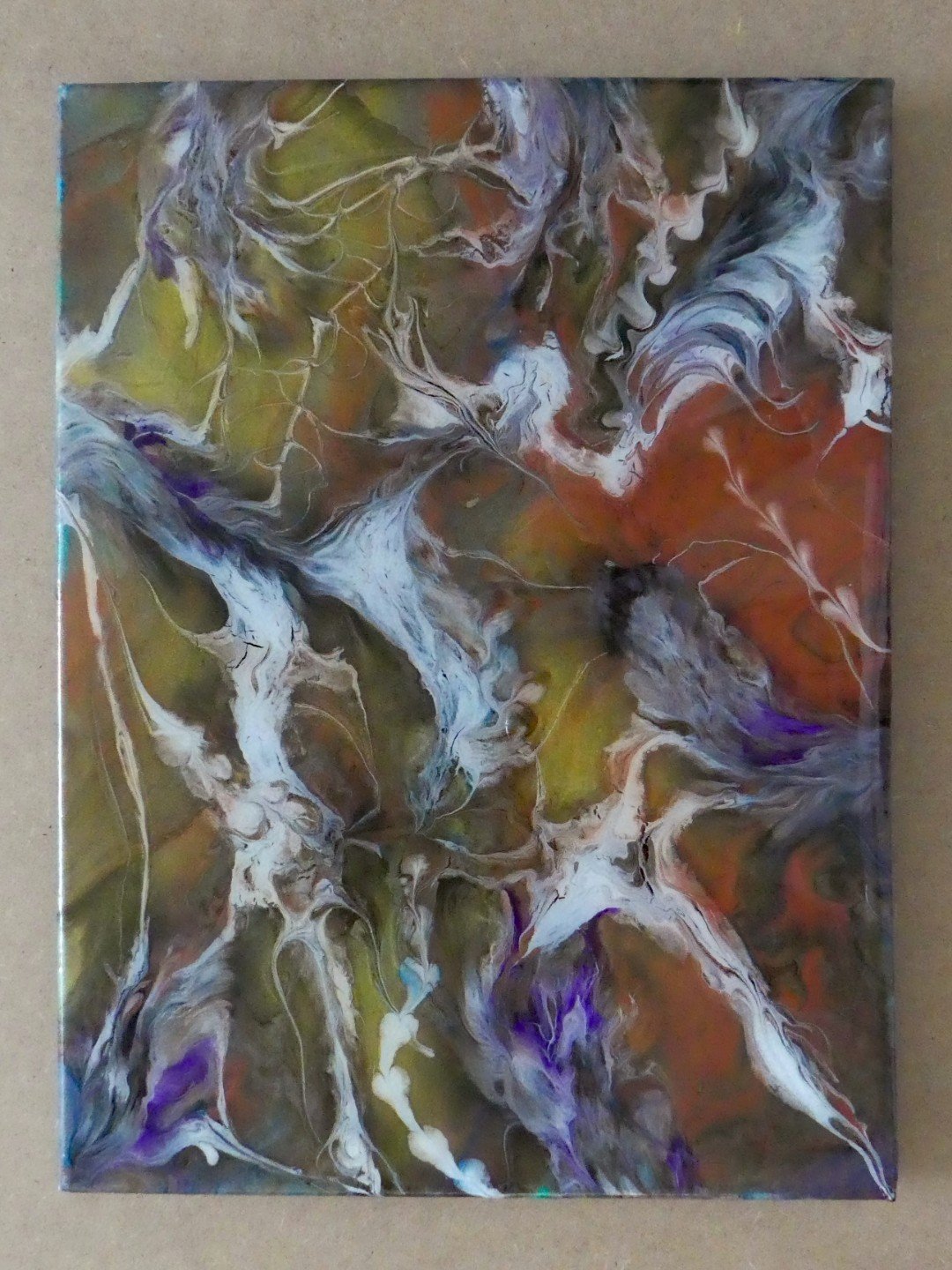 Acrylics on canvas, high gloss resin finish, 12x16"
Acryl auf Leinwand, hochglänzendes Kunstharz, 30x40 cm
 
"What's a YAP?" you ask... "YAP" simply stands for "Yet Another Painting." Every person sees something different in abstract art. Rather than steering the viewer's imagination in a certain direction by giving titles to my paintings, I simply call them "YAPs," which is also meant as a pun on having become quite the prolific artist :-)
Which title would you give this piece? Please let me know in the comments! Thanks for looking, and please don't forget to upvote and resteem if you liked my art. Catch you next time!
 
"Was ist denn ein YAP?" fragst Du dich... "YAP" steht für "Yet Another Painting", im Sinne von "schon wieder ein Bild". Jeder Mensch sieht etwas Anderes in abstrakter Kunst. Anstatt mit einem Titel die Fantasie meiner Betrachter in eine bestimmte Richtung zu lenken, nenne ich meine Bilder ganz einfach "YAPs", auch als selbstironische Anlehnung an meine künstlerische Produktivität :-)
Welchen Titel würdest Du diesem Bild geben? Schreib' es in die Kommentare! Danke für's Anschauen und bitte vergiss nicht dein Upvote und Resteem, wenn dir meine Malerei gefallen hat. Bis zum nächsten Mal!