Canna Strong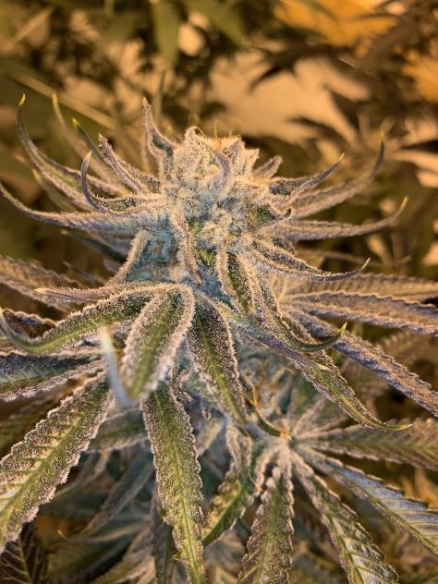 Some high quality cannabis, grown by @cowboyblazerfan

What's up Canna family! Hope your week was a good one. Seems it has been a little slow, with less people posting due to Steem being so low. In all honesty, with the price so low, that should get you posting more! Right now is a great time to earn some Steem, and even a better time to buy some. I hear a lot lately, that people are worried about the upcoming hard fork will only be good for those with big stakes. Well folks, guess what? Steem is so cheap right now, you too can pick up some stake, and now easily become a dolphin, or even a whale ;)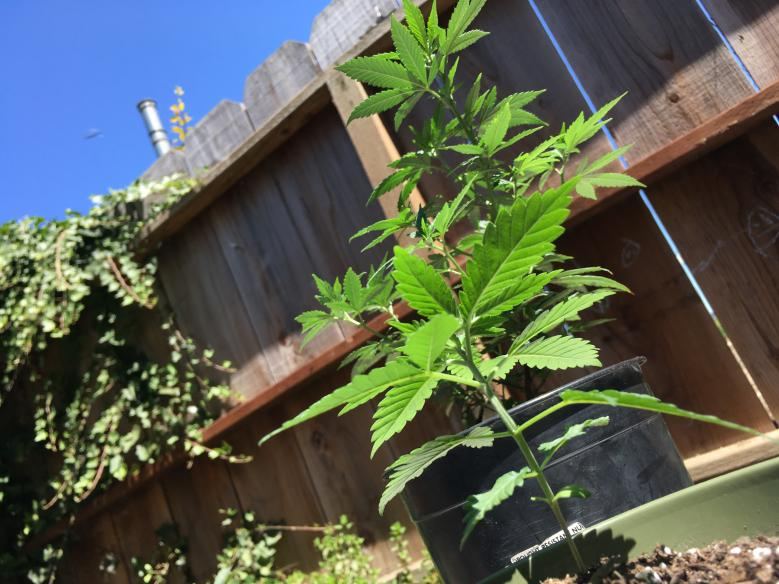 The point I am really trying to make, is there is always something to be positive about. Here at Canna we are carving our own path to grow the Steem cannabis community. Right now @canna-curate is the 70th biggest curation trail on Steemauto.com. We have 133 members on the curation trail, and 239 members on our fan base! We provide up votes once a day from the trail, and our 17kSP in delegations to people who contribute, either by delegation, or by signing up to our curation trail. But did you know Canna-Curate also has lot's of small accounts on auto vote with out contributing at all. The only contribution we ask from the small accounts, is to post. After all, how will we grow our community, if we do not grow the smaller accounts?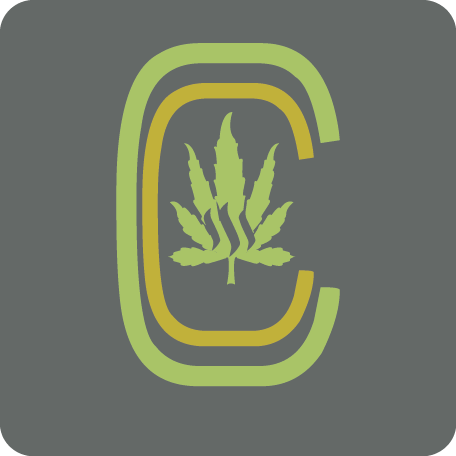 Now with our sister account, @canna-collective utilizing the Steem Engine token, Canna providing new options to help us achieve our mission for the cannabis community. Of course by helping our mission, we help you in return. So please go check out the @canna-collective account for further updates, and details on how to get a bigger up vote. Also a delegation to Canna-Collective pays out in liquid Steem, which is great for those that do not post often.
More then just up votes
Canna-Curate is more then just up votes. We are the hub of the block chain cannabis community, with a main focus on Steem. We utilize other forms of social media to promote. We have the Canna Discord where Canna Steeminas can hang and have fun, or network with other Steemians. Most of all, there are a lot of seasoned Steemians, who are always willing to help a new Steemians learn the ropes. Canna-Curate also hosts a the Steem meet up, Canna Steem Fest, which was a huge success, and next years will be even bigger!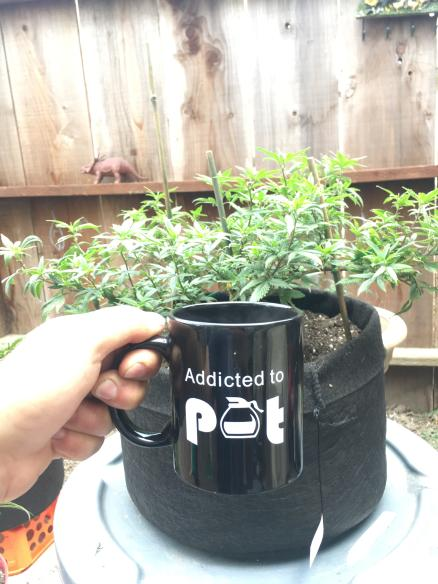 Free accounts
Got a friend who loves cannabis? Send them over to our Discord. I can make a free account, and even provide a small delegation. So this can apply to your favorite bud tender, a cool dude that works at the local grow shop, even your cool grandma that take the biggest bong hits you ever have seen. WE GOT YOU! You help us get the word out about Steem, and Weedcash, we will provide the accounts. Not only can I give you a free account, we can also help the new people with education about how to navigate Steem, up votes, and most important, interaction.
Don't get lazy
One more thing I will like to leave with, is the importance of not letting Steem auto get you lazy. I love Steem Auto for the purpose of building the cannabis community. My personal account, @jonyoudyer, I only manually curate. But even though Canna is on auto, I still monitor what it is voting on, and do my best to do at least a few comments a day. I aim for more, but 3 at the minimum. I encourage you all to do the same. Cause of all things to auto vote, you do not want to vote on something that is flat out garbage, or ever worse, hate.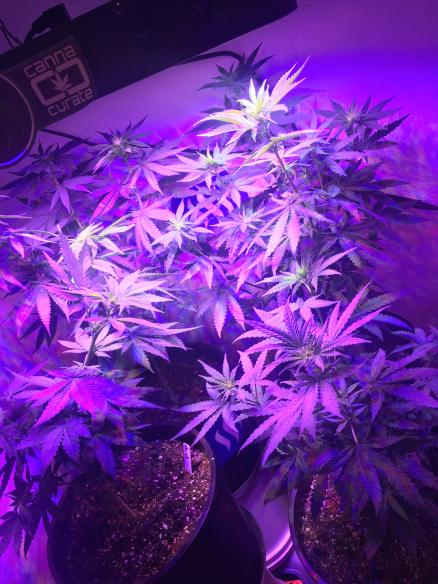 The future is bright
I am very positive for the future of Steem, and most of all, Canna-Curate. We are an open group, and if you want to help support the cause, and also help your account grow, I welcome all. Even if you do not want to support us with delegation, Steem-Auto, Canna Tokens, just come on over to our Discord, and hang out. Us Steemians are in this together, which is why I encourage for all of us to get together, and most important, work together. Steem is just getting started, and Canna is here for the long haul.
Canna Por Vida!!!

Delegators: @alchemage, @abrockman, @amberyooper, @amymya, @anarchy999, @antionomontana, @ArtisticScreech, @batman0916, @bethvalverde, @billmega, @Bluntsmasha, @canna-amber, @chey, @choosefreedom, @cindyhartz, @cyemela , @darkprince66, @dashroom, @davedickeyyall, @deanpiecka, @derekrichardson, @dylanhobalart, @dynamicgreentk, @d-vine, @ELAmental, @ericwilson, @fatkat, @feri1 @foodforestbot, @futuremind, @greencross, @goldendawne, @hotsauceislethal, @jgvinstl, @jackdub, @jonyoudyer, @kid4life, @kimmysomelove42, @k0wsk1, @krazypoet, @luegenbaron, @madbiker, @mandyfroelich, @marksheppard, @mayb, @movingman, @olafurthor, @pataty69, @pharesim, @paradigmprospect, @phusionphil, @prettynicevideo, @rakkasan84, @rawpride, @runridefly, @soluce07, @steemleaves, @talhatariq, @tauras, @thelogicaldude, @tarazkp, @underGRound, @yogajill, @yuriks2000, @vibesforlife, @weedcash.rewards, @wxzurd

Trail Makers:@jonyoudyer, @Bluntsmasha, @conradino23, @ELAmental, @netgodbeerus, @cannabiscurator, @realkiki85, @doctorspence, @darkprince66, @cannaqueen, @hiatus, @tilestar, @naturalfox, @canna-collective, @deary, @foodforestbot, @nikema, @Tafgongthe1st, @loryluvszombies, @spicedlife, @gjones15, @mrunderstood, @benzeta, @stoned2thebone, @cannafarms, @thegreenhouse, @cultivar, @brockmorris, @ganjagirl, @MadPotters, @chey, @growingassets, @the-haze, @skylinebuds, @gingy710, @growroom, @kootsmedtree, @cowboyblazerfan, @suheri, @imammudarifqi, @grow-pro, @winnerchris, @twirlspin, @pdxlove, @cannabis-news, @cannuration, @steem420, @socialmisfit, @ambiguity, @phoenixwren, @batman0916, @greenfooteCO, @ceattlestretch, @njweedman, @superwoman916, @movement19, @bengiles, @growroom, @elderson, @hemp-lord, @deadisdead, @coffeebuds, @gregorypatrick, @asonintrigue, @freedomtribe, @bembelmaniac, @mango-juice, @oh-high-mark, @stonerfeed, @kaz2305, @veteranforcrypto, @rebeccaryan, @bigriffsbongrips, @spicedlife, @kiefpreston.com, @dilwhosaskin, @argenisapaz, @sapphic, @paradigmprospect, @vegangod, @qwoyn, @borofreak, @sunnydays-r-over, @kawa23, @caperf35, @yogajill, @dynamicsteemians, @khackett, @zuculuz, @soundwavesphoton, @cannajess, @theywenttojareds, @moniroy, @offgridlife, @mjgeeks, @cannabisrawuncut, @cannacannacanna, @koh, @ghro, @kennyboobs, @forstellaford, @eatmeat, @ssdgm, @too-short, @turd-ferguson, @npcvegantifa, @sharkmonsters, @uptoker, @theduskinus, @highdoulikememes, @buysmoke, @em3di, @vaporrhino, @prettynicevideo, @props4crops, @mary-jane, @badasshomelife, @highroadseeds, @cody758, @fixedbydoc, @pennsif, @samuelbooth86, @twistedcheshire, @hashkings, @tyler-ai, @annitakoxx, @midgeteg, @moneymind420, @appalachain, @stickyfingerz, @guysofcannabis, @cheaphomegrow, @thehempinghand, @heatherhemp, @chey, @seeker214, @goodcontentbot2, @justinashby, @holysmoke777, @hippyman, @ogmike, @tribe-alive, @peace-love-happy, @GanjaGrrl420, @bjseedcompany, @smoke-grow-cup, @thehempcoin, @steinz, @dejan.vucovic, @trevado, @melanson, @anarchy999, @cryptohustlin, @steemvpn, @natha93, @mondoshawan, @artaxx, @exterminio08, @ghosthunter1, @qwoyn-fund, @tribevibes, @dracusone, @greencross, @jeffjagoe, @deardabby420, @weedcleaner, @stever82, @weedcash, @cindyhartz, @robinsonr810, @drazeus, @meanbees, @relaylogix, @fknmayhem, @greencross, @pibyk, @greenhouseradio, @bluemaskman, @gamemods, @freedomring, @onelovesteem, @evernoticethat, @d00k13, @dr-autoflower, @mattsanthonyit, @realkiki85


| | |
| --- | --- |






Hit that banner, to come network, and chill with like minded people.