🙌🏽Sublime Sunday🙌🏽 An excuse to post your random, creative or crazy ideas by - @c0ff33a ☕️
Turned out nice again hasn't it? This is today, July 12th 2020 and the sunshine has finally returned to the UK after weeks of cloud, wind, rain and generally very very British weather.
After a particularly hectic week of roasting and shipping coffee, Saturday I decided to take the day off work - I know it's terribly lazy of me although I can count on both hands the number of days I have not been at work this year. Plus I blame @joseacabrerav who had an awesome concert in the @naturalmedicine discord Friday night and I might have stayed up a little late listening to it. It was worth it though, and I sent him 100 Hive to distribute amongst the musicians.
Sunday though it was back to work for a few hours to finish off the extraction ducting for the back of the 30kg roaster fan, due to my unique ducting system for the roaster the exhaust fan shaft coupling leaks a fair amount of smoke at the end of the roast - and even more on very dark roasts. So my solution is a 100m inline fan extacting all that from source and then blowing it out upstairs window panel - because downstairs it is all glass which is hard to cut through - and upstairs are blank panels which are easier.
Sneak peak of that start, full post to follow on that little journey. Anyway I got it all done but it took far longer then I expected as most things seem to with me.
That done over to my dad's to help trim his unruly garden and cook sunday lunch.
This is a shy rose, it's hiding it's stamen!
And what a luscious red rose, saving this one for @saffisara 🤗
And an ocean of yellow flowers, brightening up the garden.
Some succulents too with pretty pink flowers.
This succulent made me laugh though, remind you of anything 😉
A few more little pink flowers.
And a bird that is blissfully unaware of the power beneath it's feet!
And a #funkyedits to finish, Whitby long before social distancing became the new normal.

Active HIVE Witness alongside @derangedvisions, if you appreciate the effort and work we put into the HIVE blockchain please consider giving us a Witness vote.

Proud sponsor with @derangedcontests of @brosino , free to play and cash out HIVE rewards, head to Brosino Website now and start playing.
Visit #brits Discord Channel Join #teamuk and make your posts easily found, post with the tag or create a post in teamuk community so your fellow Brits can easily find and support your work. Let's work together to make #hiveuk an active community on the Hive Blockchain.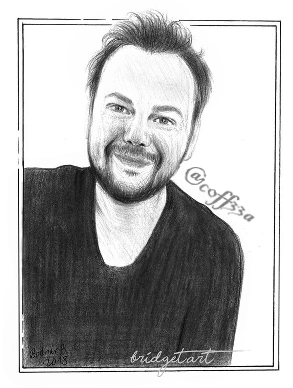 I distribute coffee roasting machines and also espresso coffee machines and roast my own Speciality Coffee Range. being one of the premium coffee suppliers Yorkshire including a wide range of filter coffee sachets. Finally I have a dedicated website to my Artisan small batch roasted coffee featuring roast and post packs and super easy coffee subscriptions.
Become a White Rose Coffee Roasters affiliate and earn a percentage of the sales you bring in for sharing your affiliate page links Become A White Rose Coffee Roasters Affiliate now payout available via Pay Pal or HIVE based on the current exchange rate.

The Coffee Break Discord Voice Chat Show, in @thealliance Mondays 10pm UTC hosted by @c0ff33a and @enginewitty
Catch me live and unleashed every week on @threespeak with my c0ff33 vlogs
Vote for my Witness