Partiko - the easiest way to earn crypto
Introduction
The existence of decentralized platforms has made it possible for people with great intellect make use of their skills to build a dapp on top some of this platforms. Many people now blog to earn their daily income as the existence of crypto has made life easier for bloggers and investors.
Let me thrill you with one of the amazing DApps built on the steem blockchain and what makes it unique and outstanding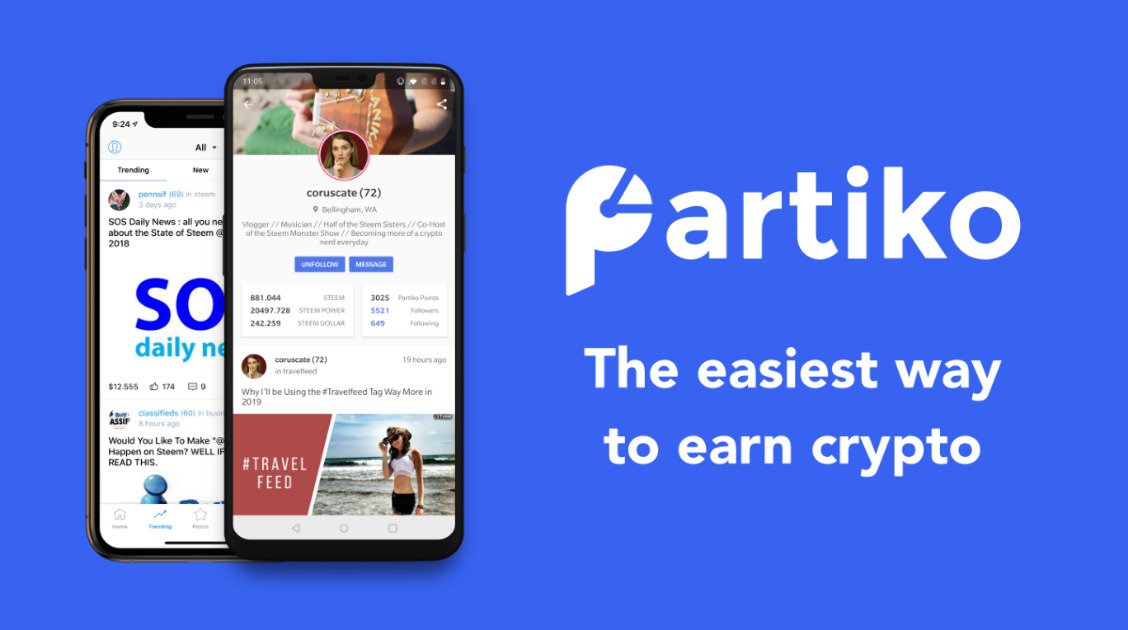 What is Partiko
Partiko is a dapp built on the steem blockchain that gives parthiko point to users who blogs through it and those point can be converted to cryptocurrency, the content posted with parthiko also get curated by content curators. It was founded by sida last year and it is currently ranked 7th at stateofthedapps
Getting start with partiko
Download the partiko app at here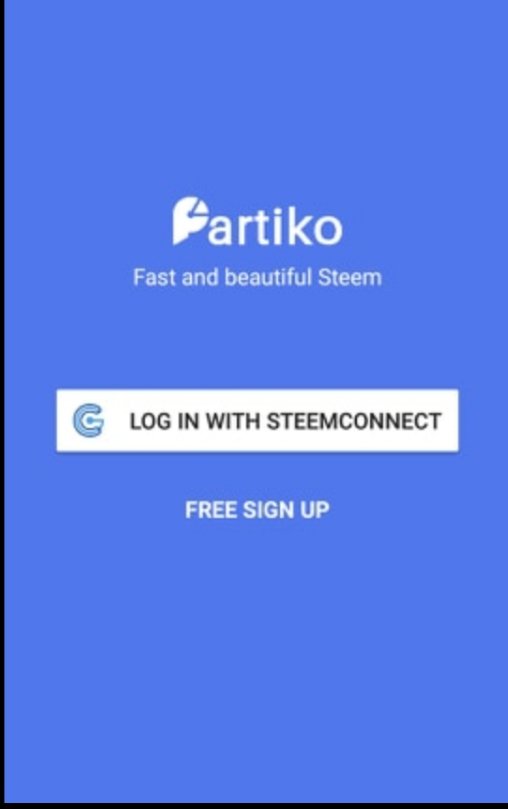 log in via steemconnect


your steem account user name and active key is required


Once you are logged in, you will be rewarded with 3000 Partiko points instantly.
Note: you need a steem account to be able to use the partiko dapp
Unique features of the Partiko app
Partiko point: you earn partiko points for every activities done all your blog which can be converted to steem or use to get upvote from Partiko.

Earn 5 points on every upvote done by you

Earn 10 points on every comment made by you

Earn 30 points when you make a post through partiko app

Notifications: Partiko notifies users of every activities happening on their blog, the upvote, follow, resteemed, mentions and fund transactions which makes it easier for users to get updated with whatever is happening on their blog.

Interface: The design of the interface are cool, it attract users to make use of it and also the slider aspect is for everyone unlike steemit dapp that doesn't allow plankton to use the slider.
Comparing partiko to other DApps
Partiko doesn't take a cut unlike other DApps like esteem and actifit that takes 10% and steemhunt that takes 15%.. All post made through Partiko dapp is free and you also get points for posting through it.
What I don't like about partiko
The post age isn't always up to date, six days old post will be showing five days and this has affected me one way or the other in past months, so if they can make a change to that, it will be nice and also the schedule post features hasn't yet been implemented, if it can be done it will save busy steemians some stress as they would be able to schedule their post and it will be posted even if they ain't around.
Conclusion
Lastly, partiko dapp is still one of the best DApps out there as it is very fast and reliable, the points are easy to get and you can also delegate to them to earn more points. A dapp that allows you convert your points to steems and there is no limit to the point you can get as long as you are active and I believe the founder is working on more nice features to add to it..
RATING:I will give it 4/5.
Disclaimer: This is not financial advice, nor a guarantee or promise in regards to any result that may be obtained from using the above content. The information provided here is for informational and entertainment purposes only. It should not be considered as financial and/or investment advice. No person should make any kind of financial decision without first consulting their own financial adviser and/or conducting their own research and due diligence.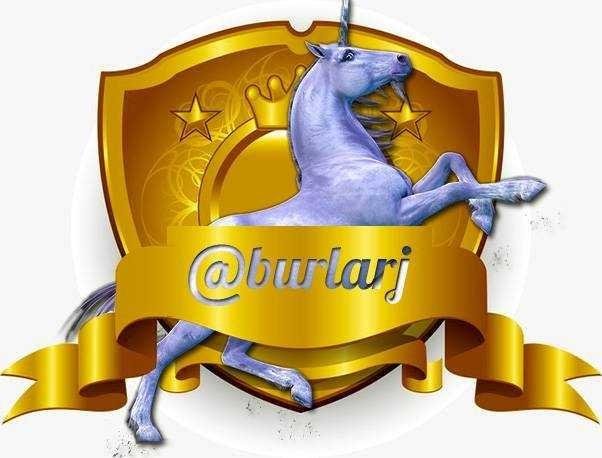 GOD BLESS