Freenet with monthly PG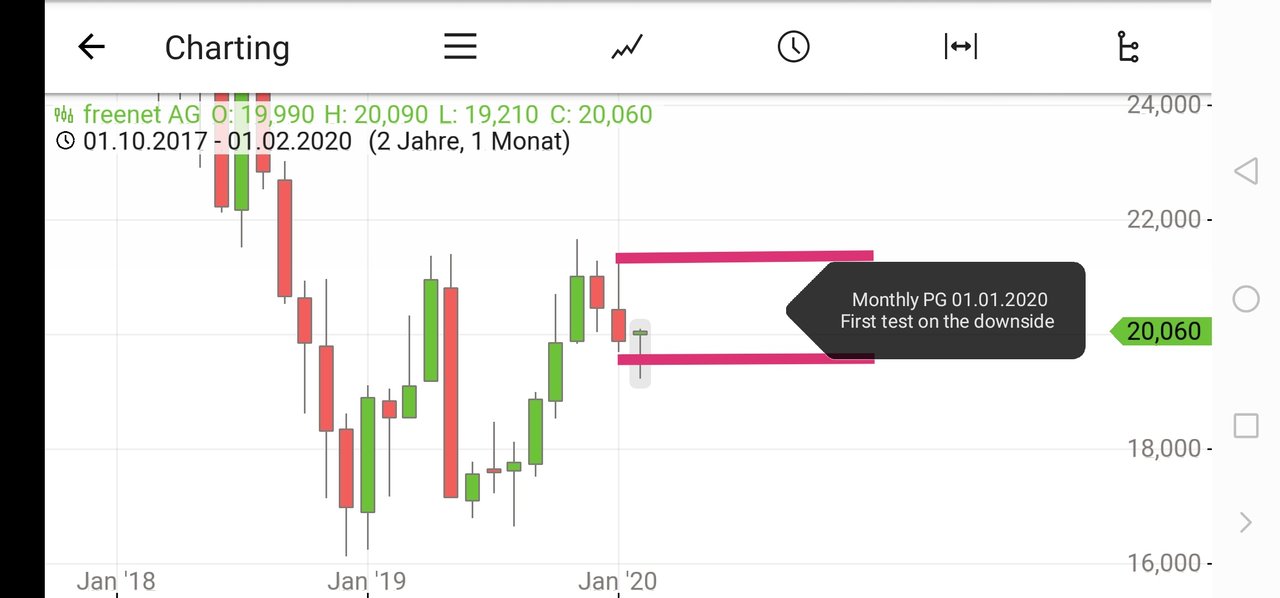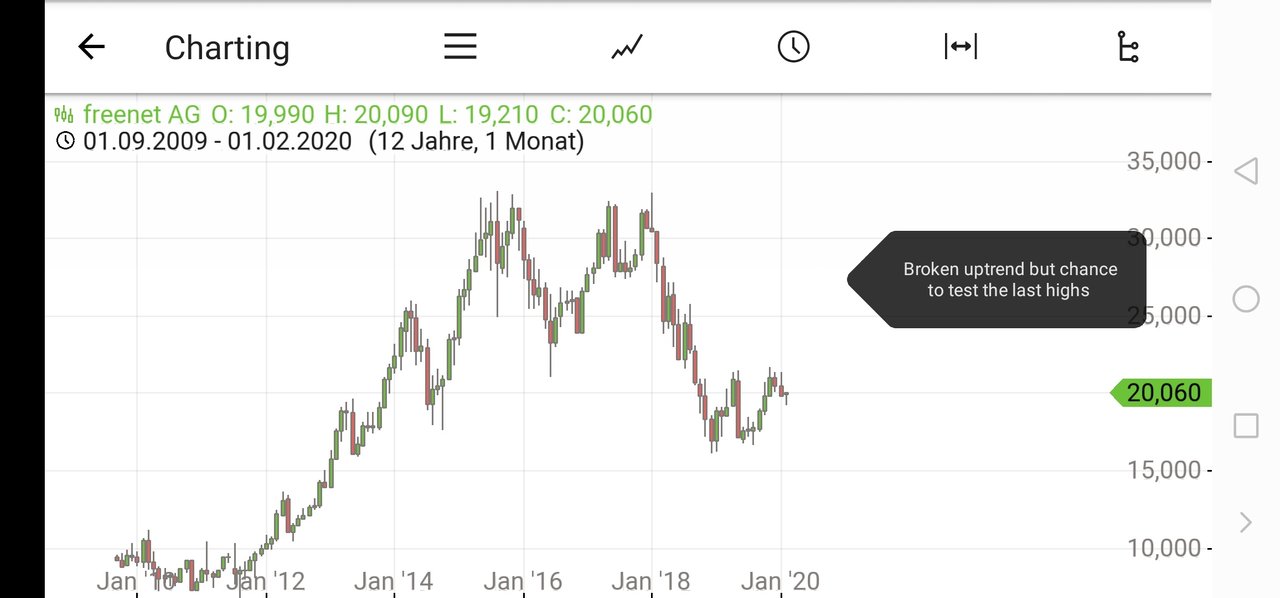 Freenet is an independent telecommunications provider that is mostly found in the segment of cheap prepaid offers.
The share has recently broken its upward trend, but we could see a re-testing of the old highs.
The PG on the monthly chart could of course bring clarity here, if it breaks out in any direction.
These values are now on my watchlist.
Trigger upside = 21.37€
Trigger downside = 19.68€
Freenet ist ein unabhängiger Telekommunikationsanbieter, der zumeist im Segment der billigen Prepaidangebote zu finden ist.
Die Aktie hat zuletzt seinen Aufwärtstrend gebrochen, jedoch könnten wir auch hier ein erneutes testen der alten Höchststände sehen.
Die PG auf dem Monatschart könnte hier natürlich Klarheit bringen, wenn sie denn in irgend eine Richtung hin ausbricht.
Dieser Werte steht ab jetzt auf meiner Watchlist.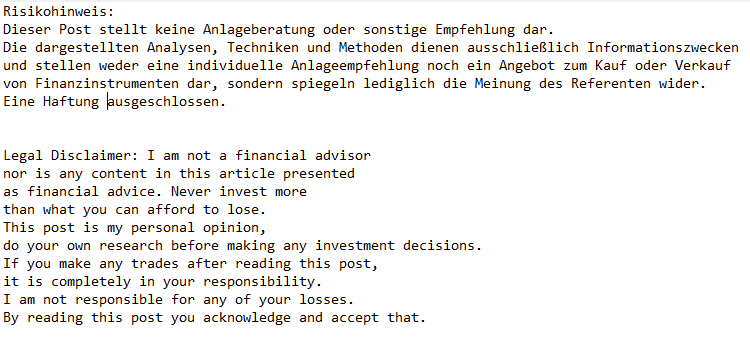 Posted via Steemleo