Tree Tueasday - EVENING WITH BADGER
It was a nice summer evening in mid-July ...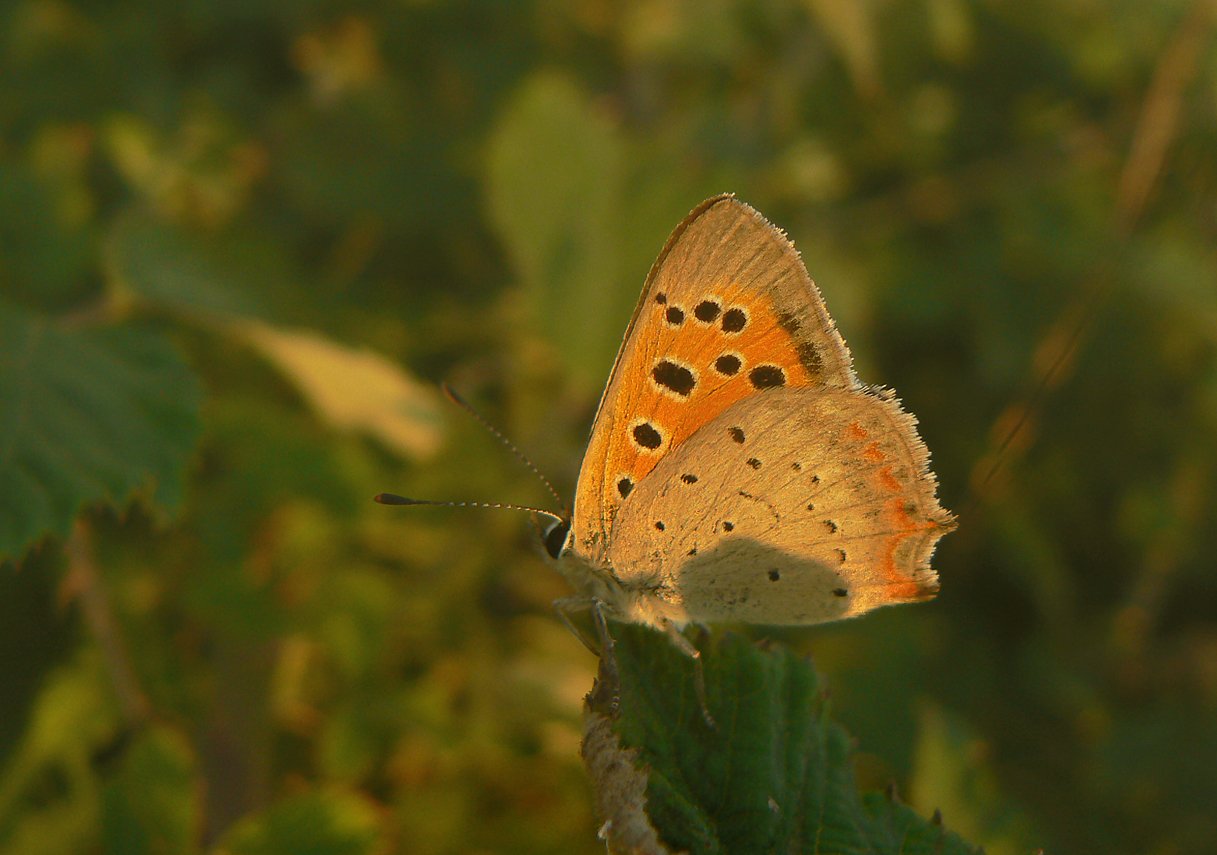 ... on the branches of the bushes the butterflies were basking in the gentle yellow light of the setting sun ...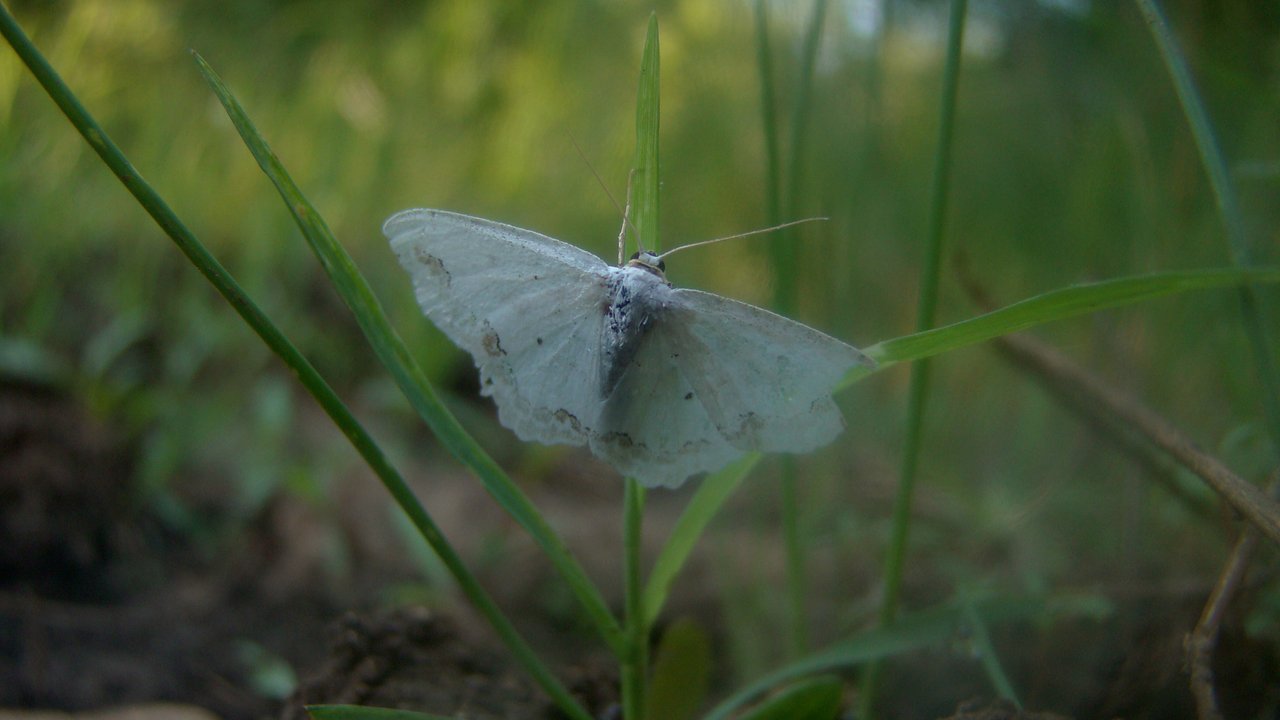 ( Enlargeable )
... and underneath them ... in the world made of grass stems and small plants ... the elegant moths ...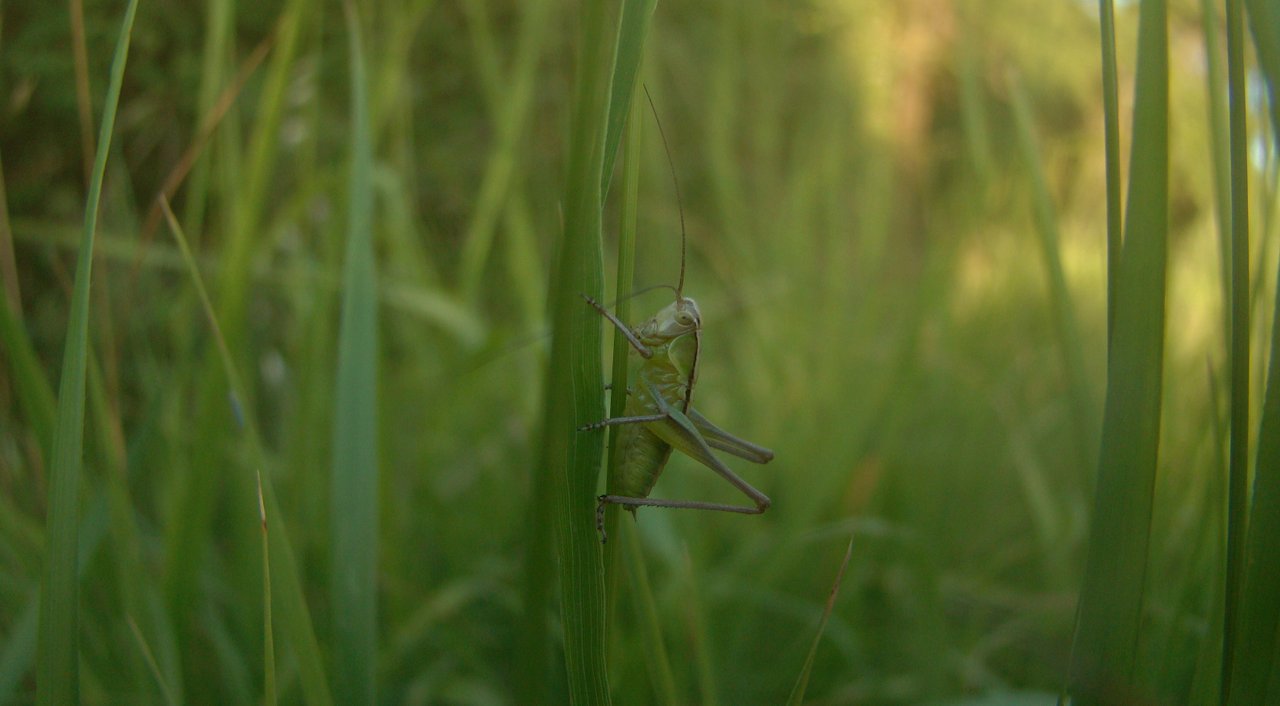 ( Enlargeable )
... and various crickets were getting ready for their night activities ... and now ... you may think: Ok, all that is well and nice ... but where is the tree in all that, this is a Tree Tuesday, not a Moth Monday or Cricket Something, you know ... you need a tree to be in line with this day ... and you'll be right to have these thoughts, I would think the same in your place ...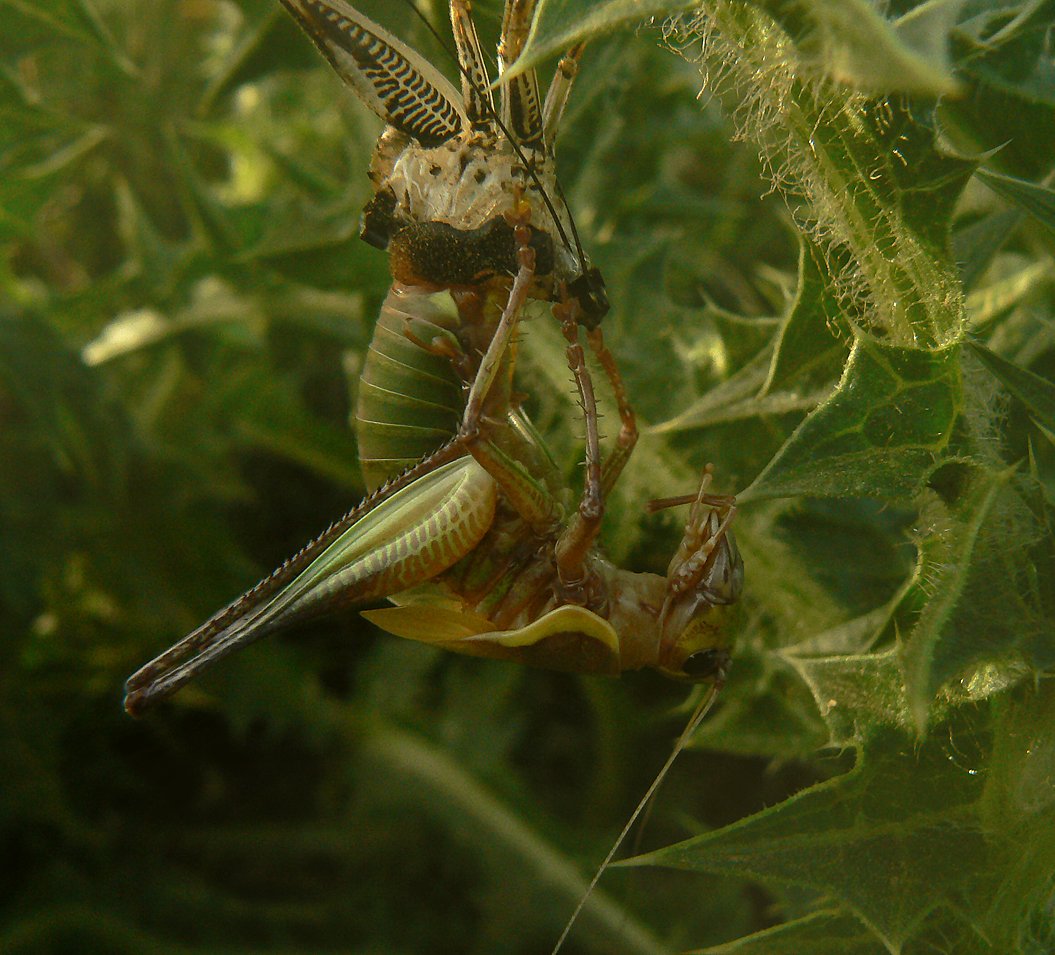 ... but ... let's continue ... as I was saying ... the moth and crickets ( among many other nocturnal creatures ) were starting to come out on the scene ... and some of the crickets ... in this relatively fresh atmosphere at the end of the day ... relieved from the strong summer sun ...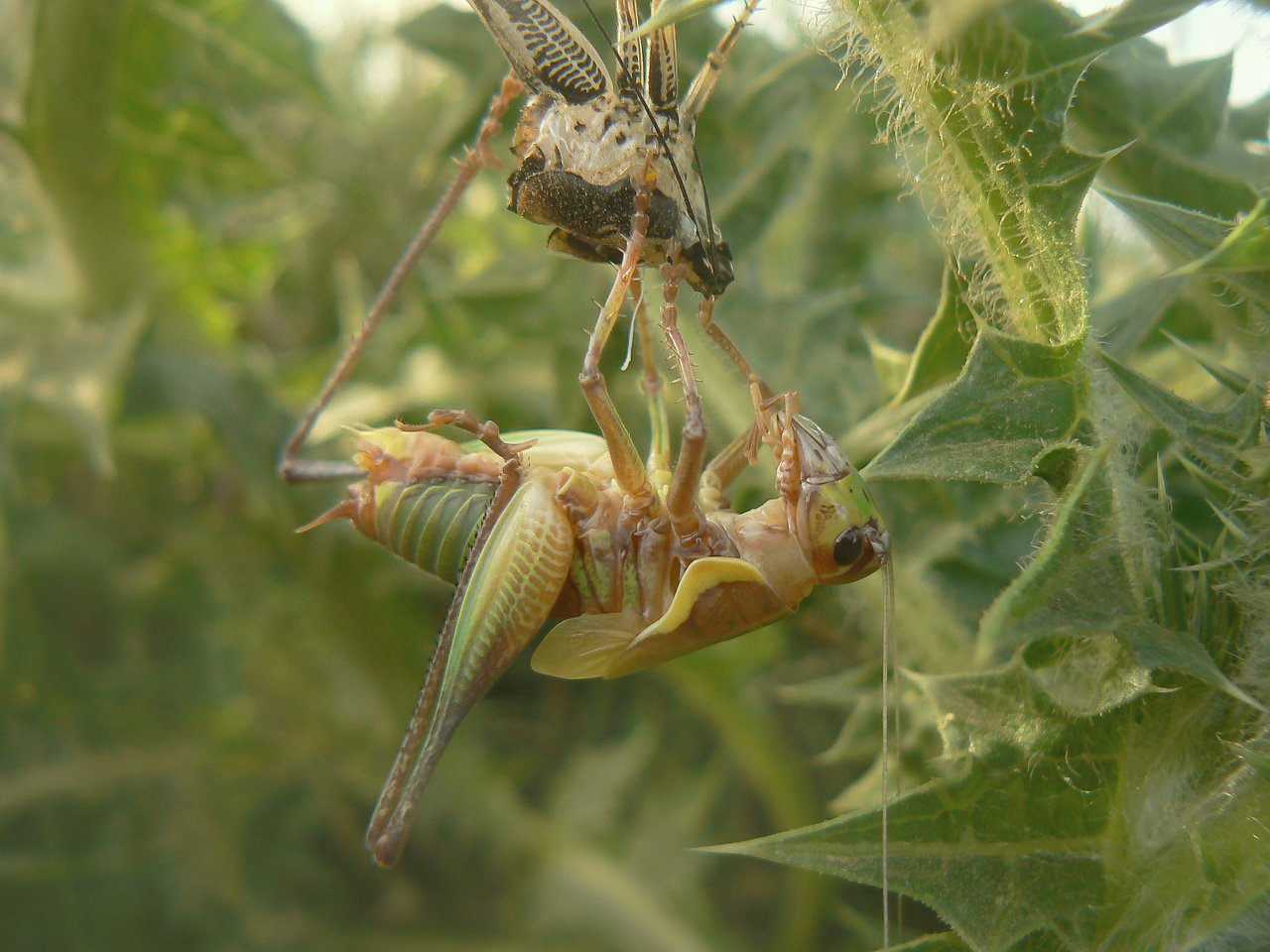 ( Enlargeable )
... were getting out of their old skins ...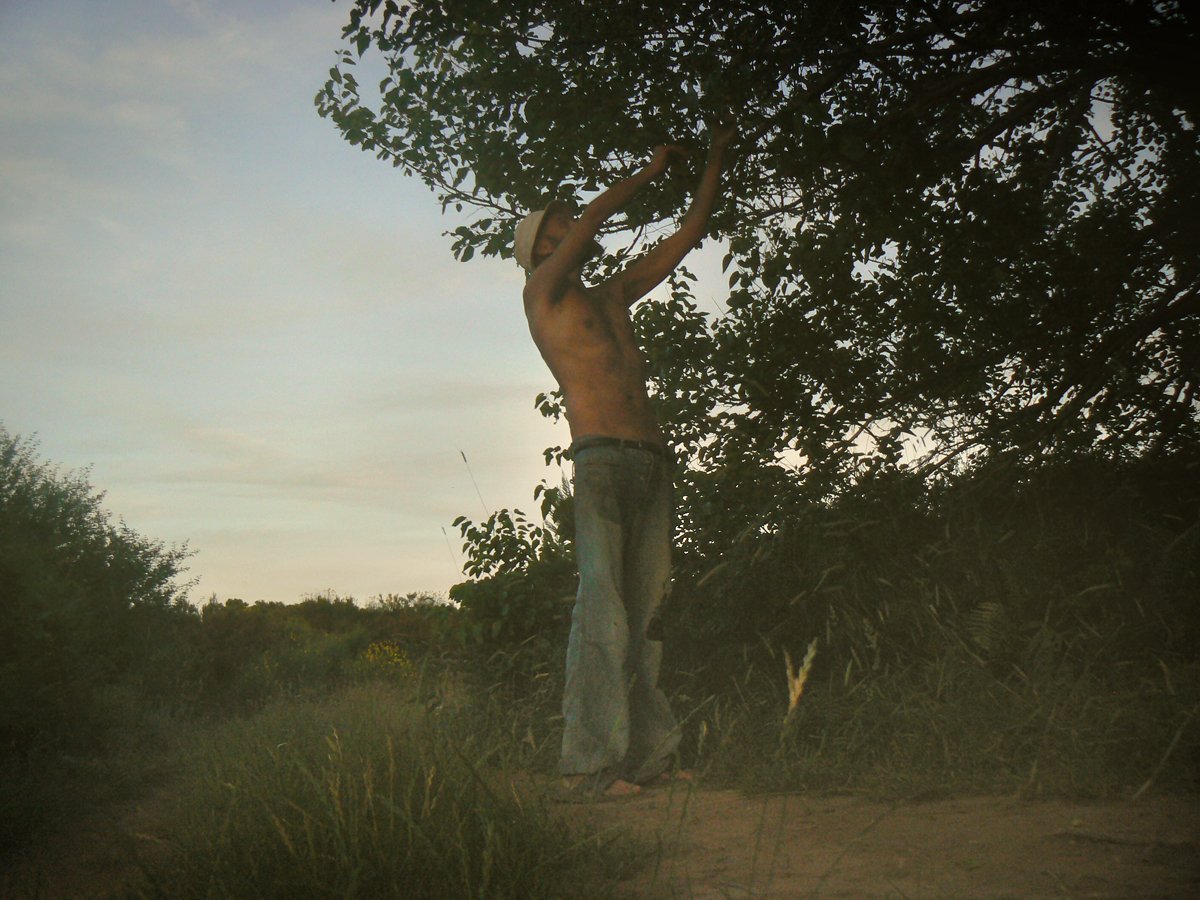 ... and I ... and here comes the first glimpse of a tree ...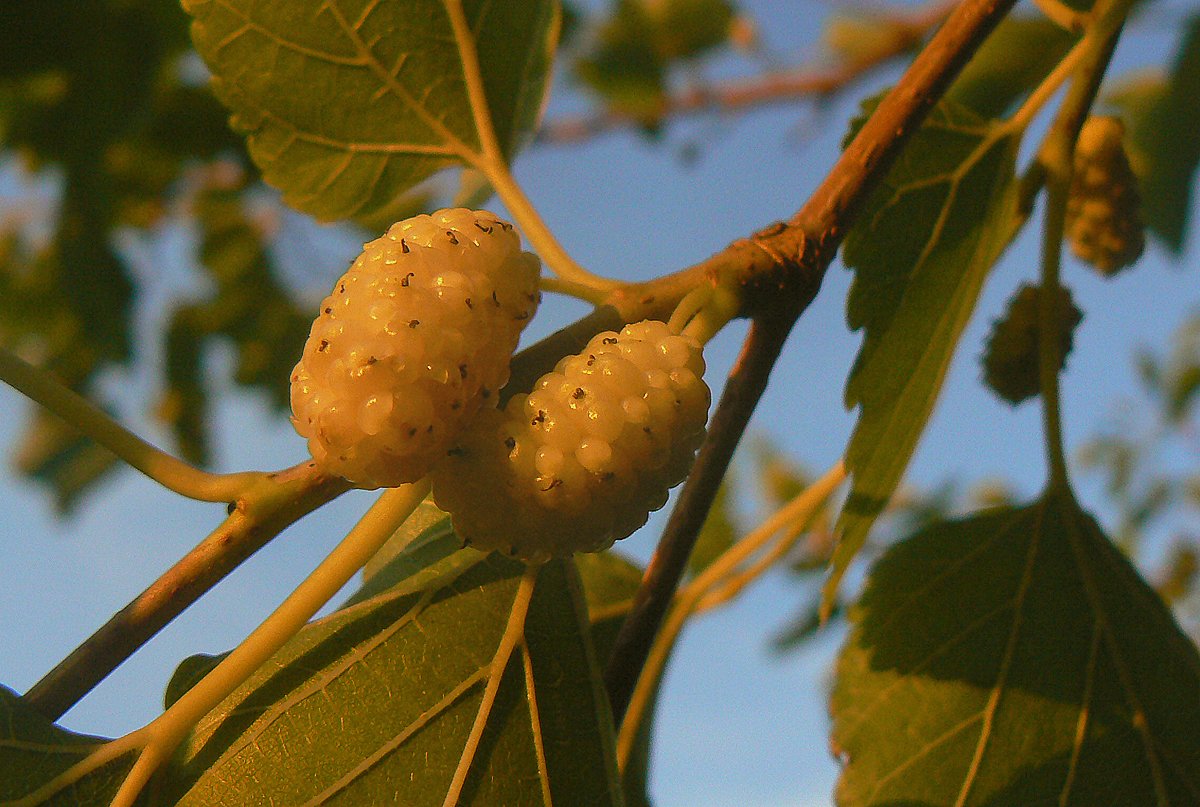 ... I was picking the sweet white mulberries ...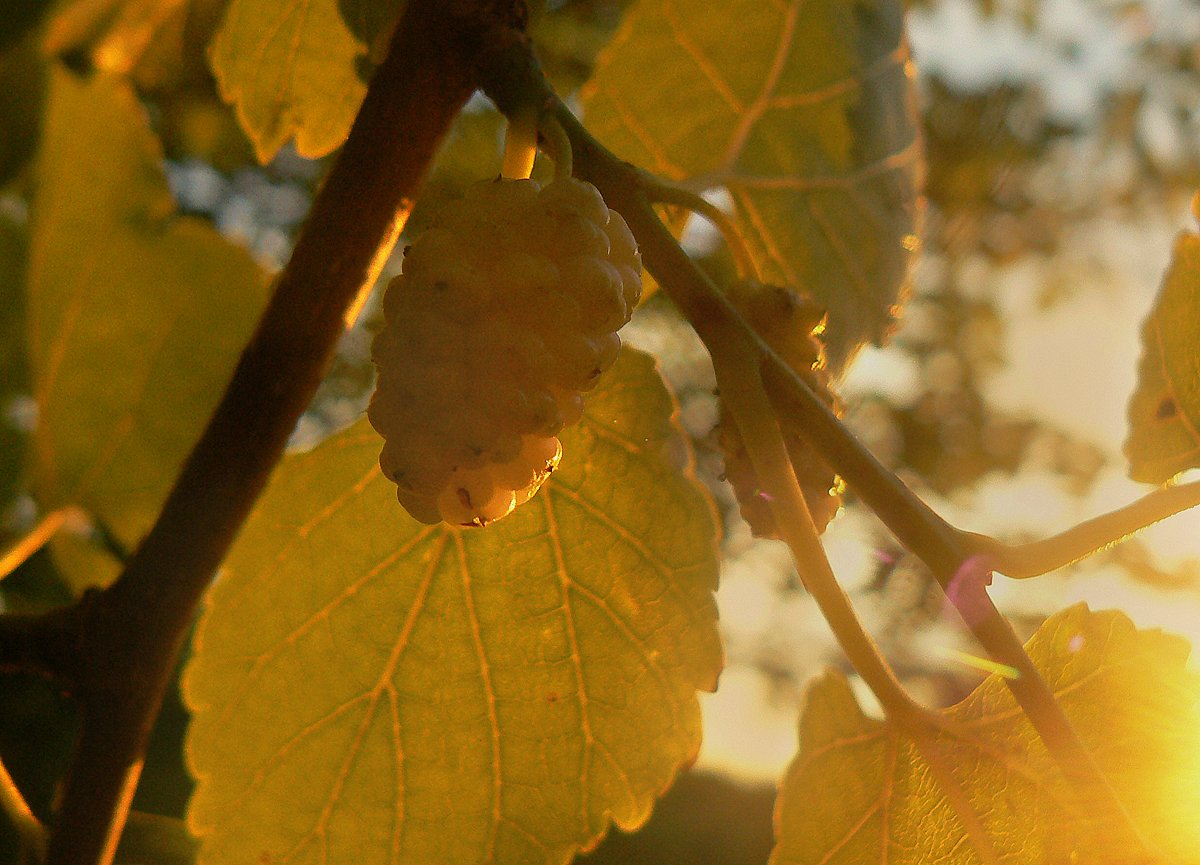 ... in that soft yellow light, they looked like made of honey ... and tasted a bit like honey to ...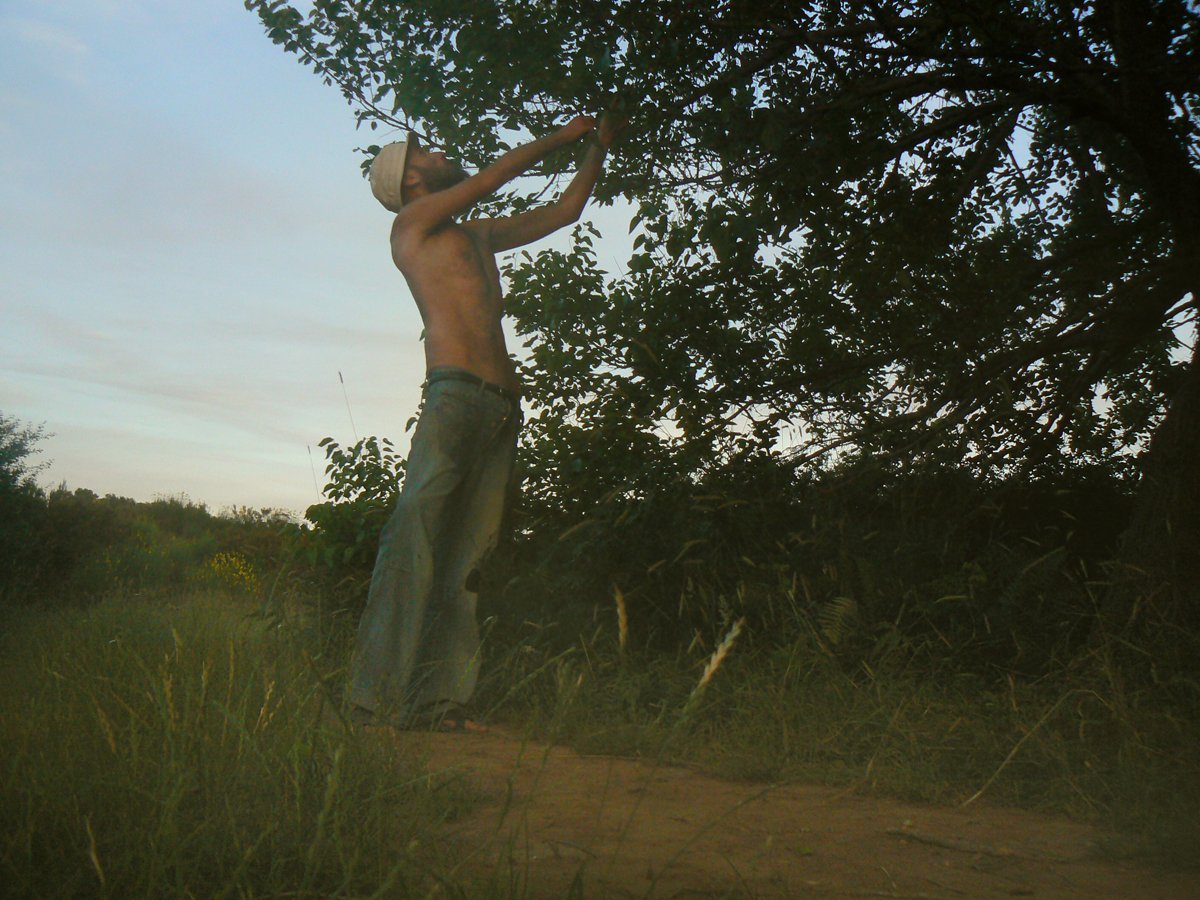 ... and now, you may think: Ok, good for you ... but what this has to do with a badger ... are you trying to say that you stuffed yourself like a badger with these fruits? ...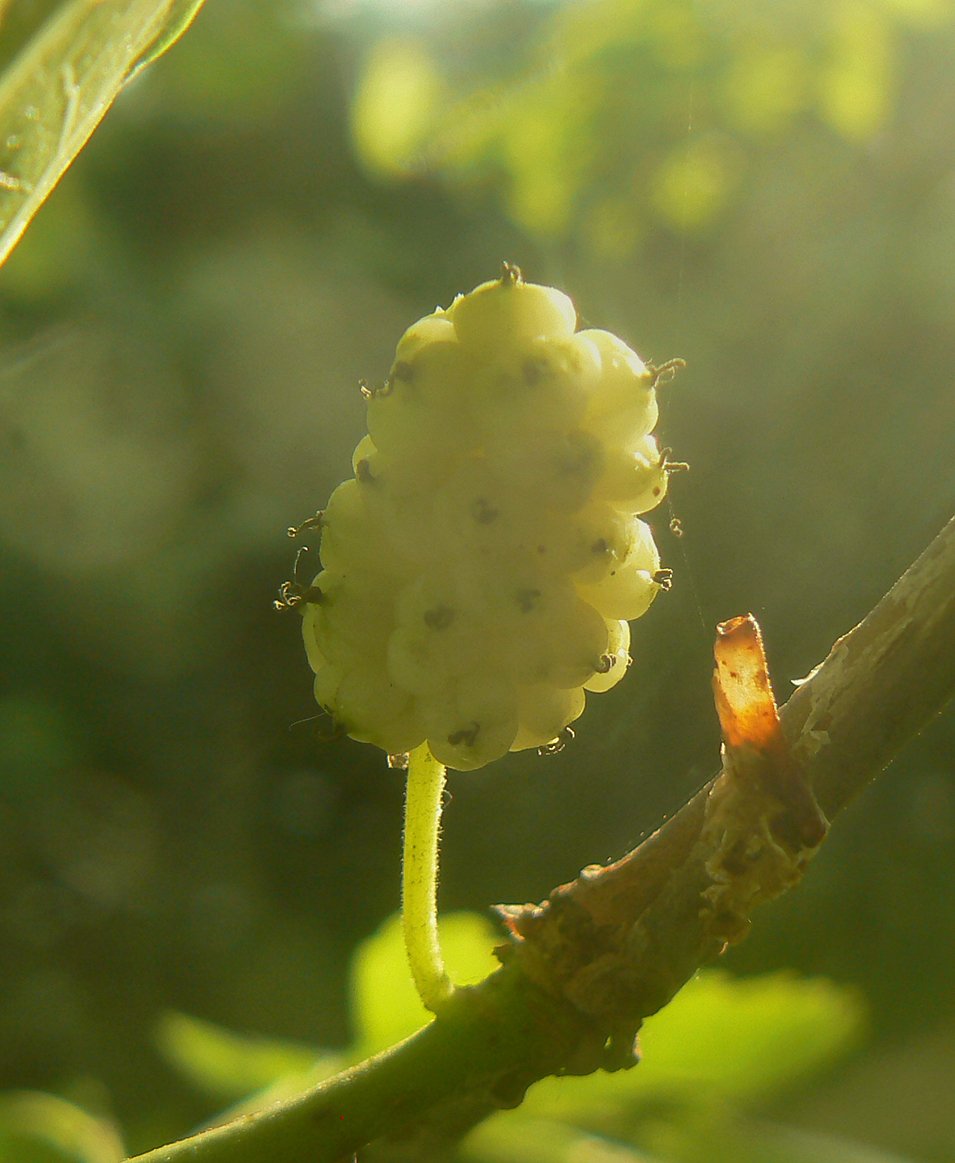 ... well, the story goes like this ... I was picking and eating the mulberries for half an hour or so ... then I went to the nearby sea to refresh and relax in the nice salty water for a few minutes ... and when I came back to the tree ... I spotted the badger ... he ( or maybe she ) was eating the berries that fell on the ground ... and here is a little Dtube video where you can see this part of the story ...
---
... a badger ... feeding in the evening ... filmed in Istra peninsula, northern Adriatic, Croatia ...
---
▶️ DTube
▶️ IPFS
... is the first time I saw badger this good ... they are mainly nocturnal and usually well hidden in dense vegetation or in large and complicate burrows, their hidden underworld ... I saw badgers only a few times before, for brief moments, during the night, from the car, while they were passing across the small dusty roads in their midnight ramblings through the coastal bushes and meadows ... so this was a great moment for me ... but now ...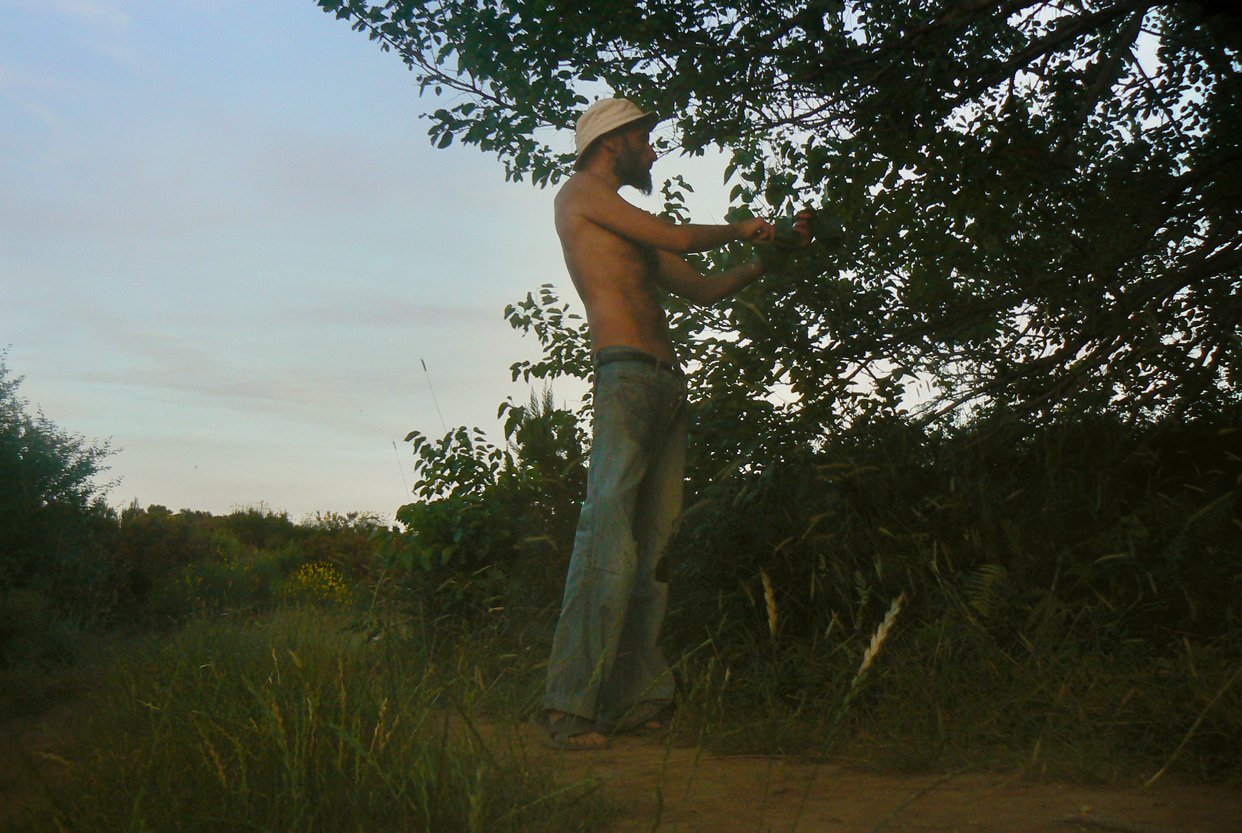 ... let's live the badger to eat in peace ...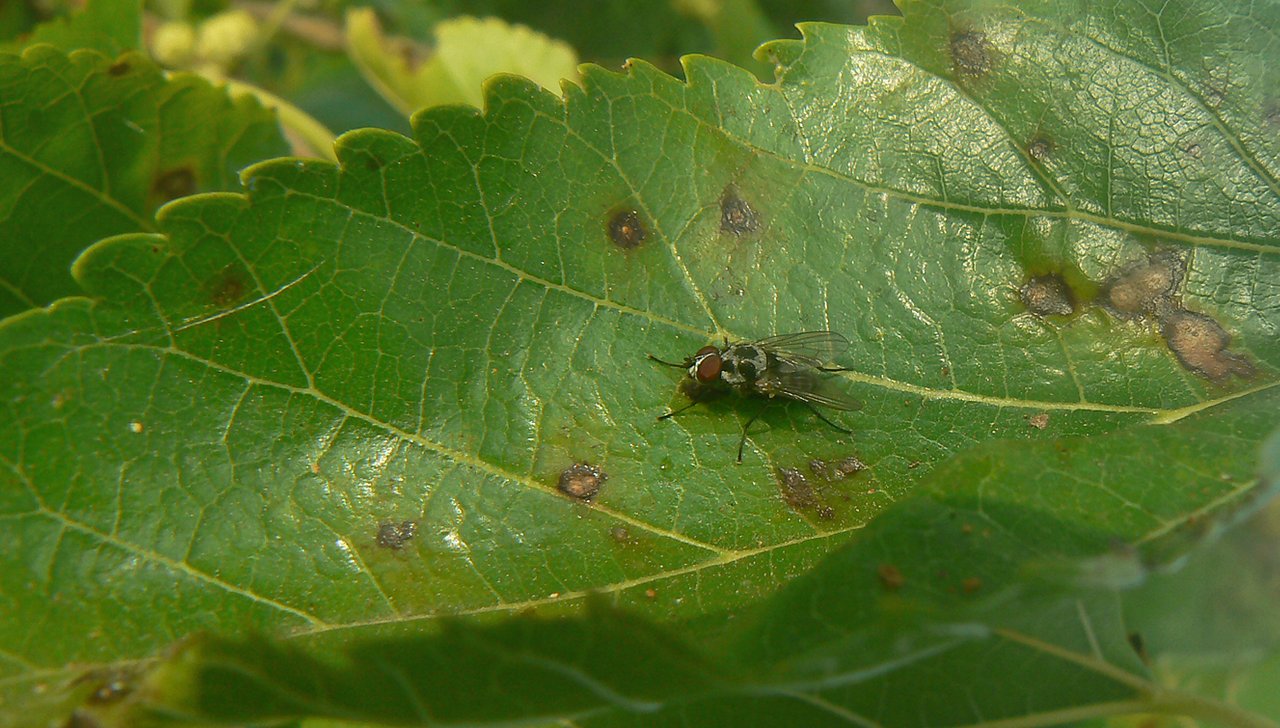 ... and let's go ... back in time ...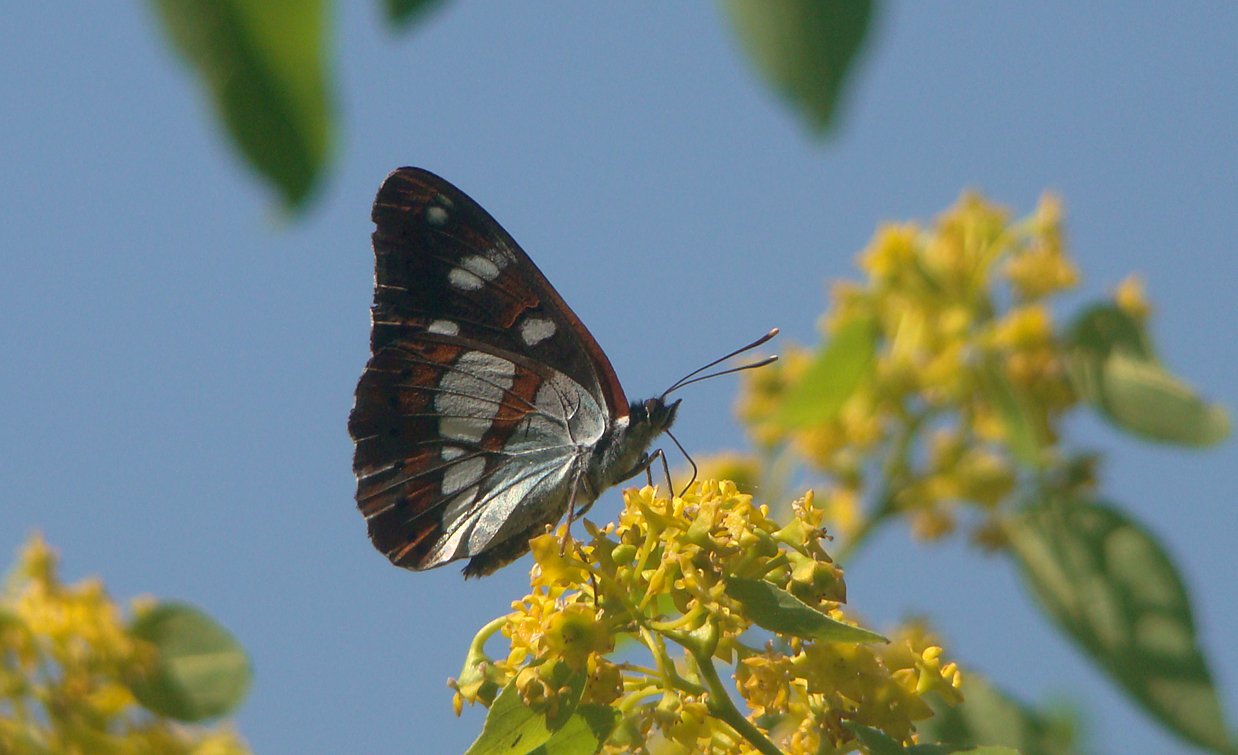 ... not very far really ... not amongst the medieval peasants working the coastal fields of dinosaurs roaming or swimming through whatever this place at that time was ... not even till yesterday or early morning of that day ... just a few hours before ... when lovely butterflies ...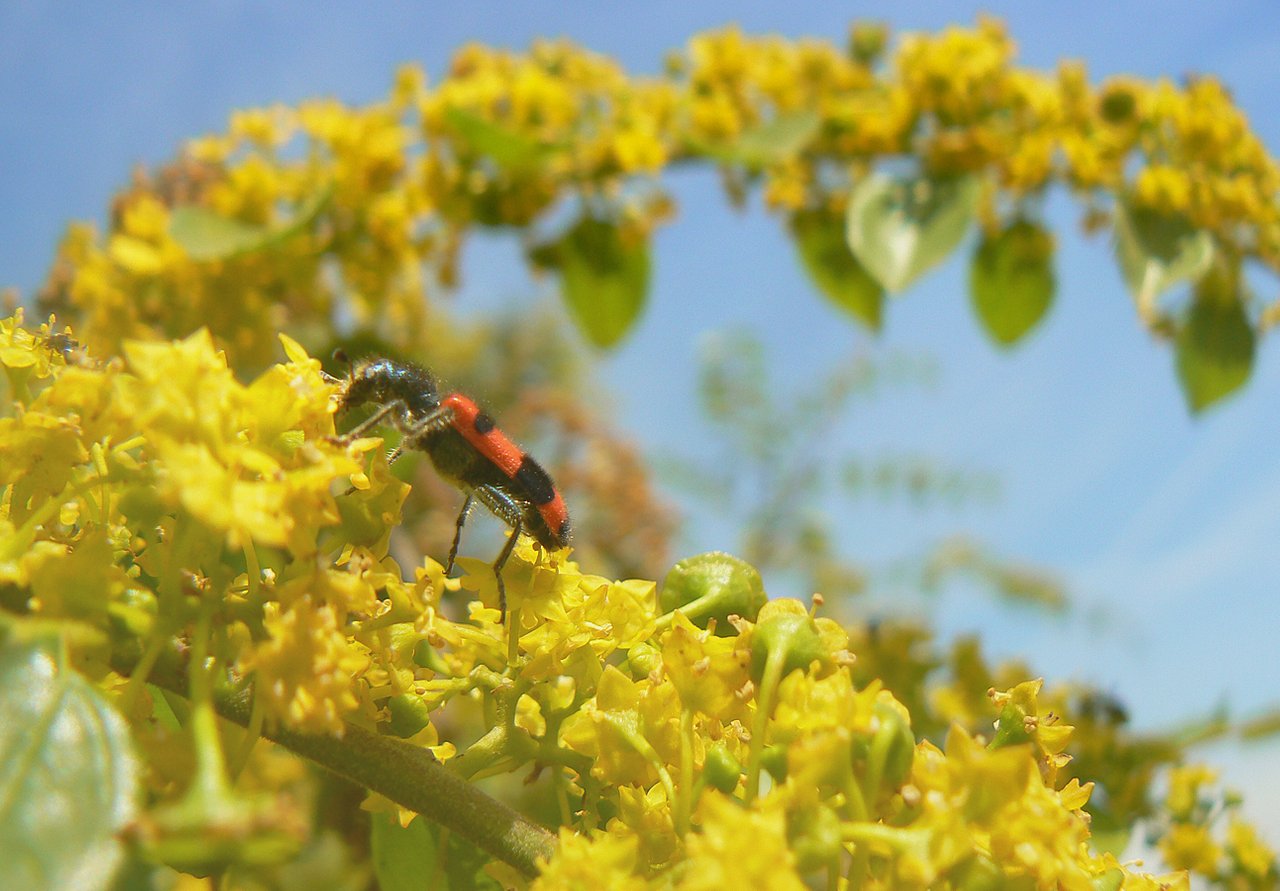 ... and colorful beetles were feeding on a multitude of tiny yellow flowers covering the shrubs near the mulberry tree...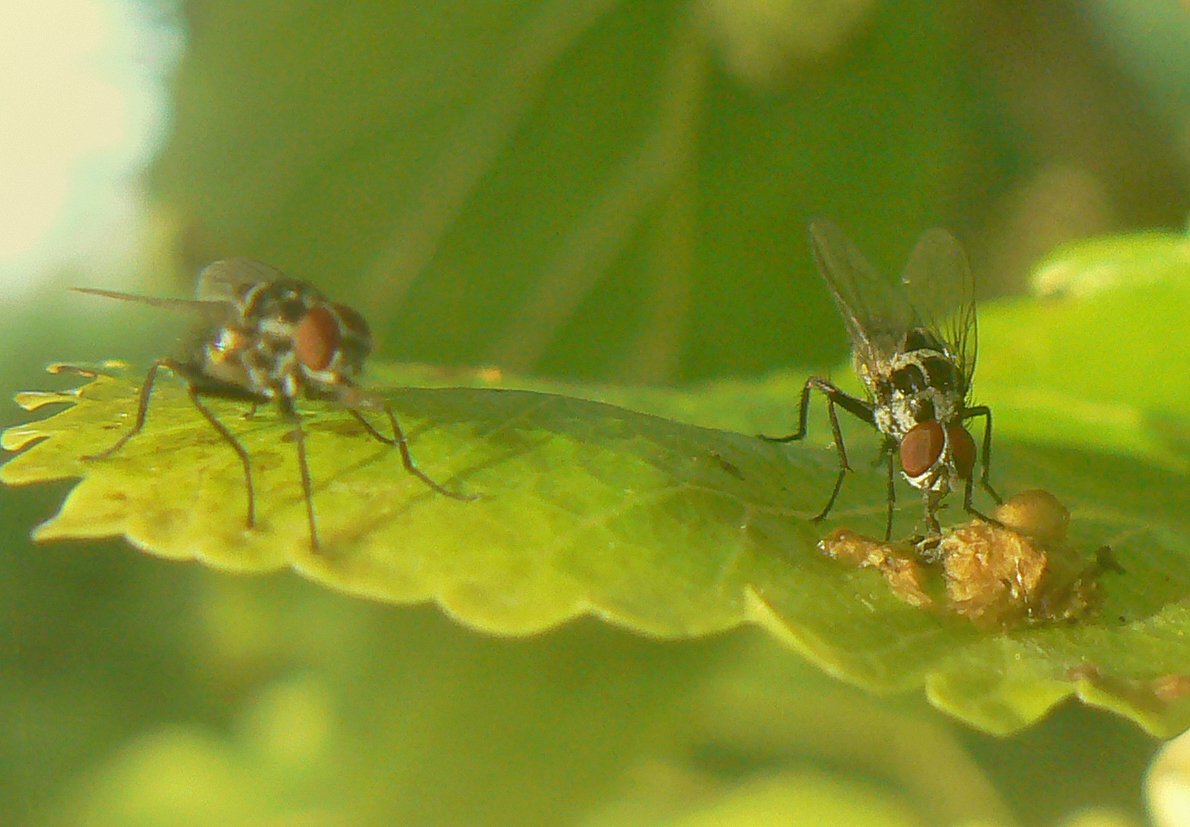 ... and around the tree itself ...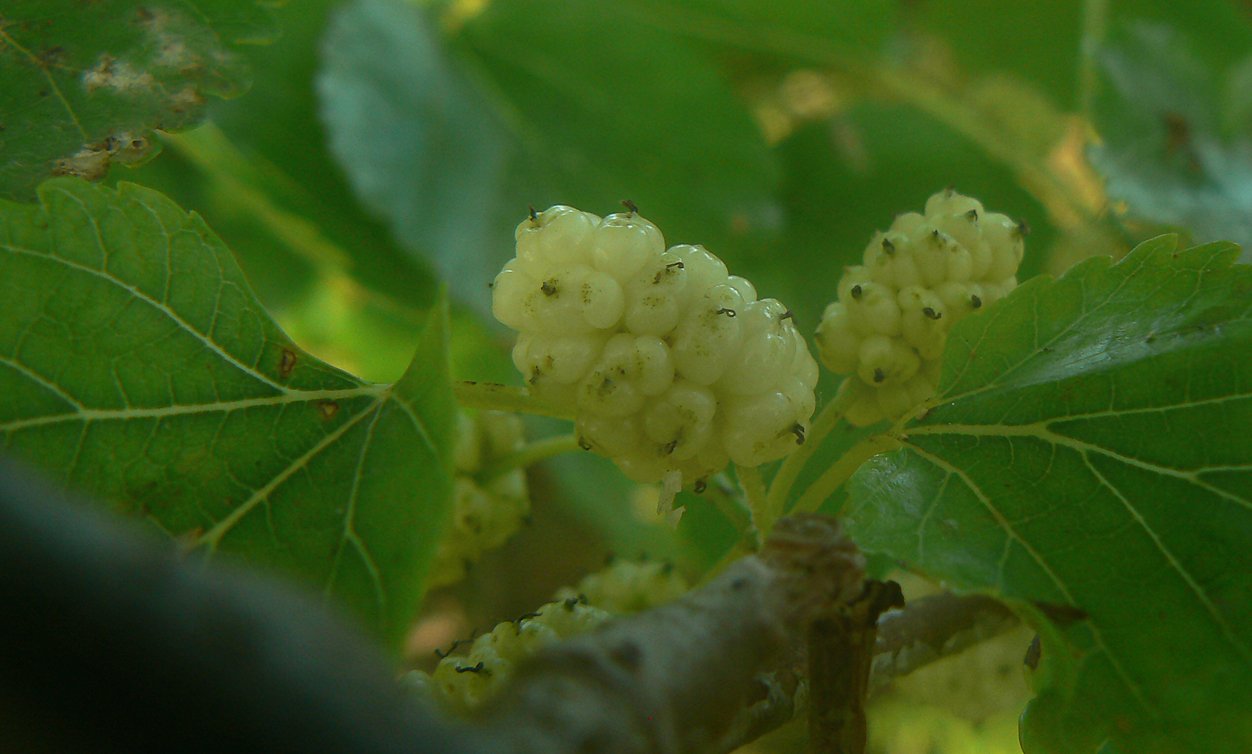 ... and its berries ...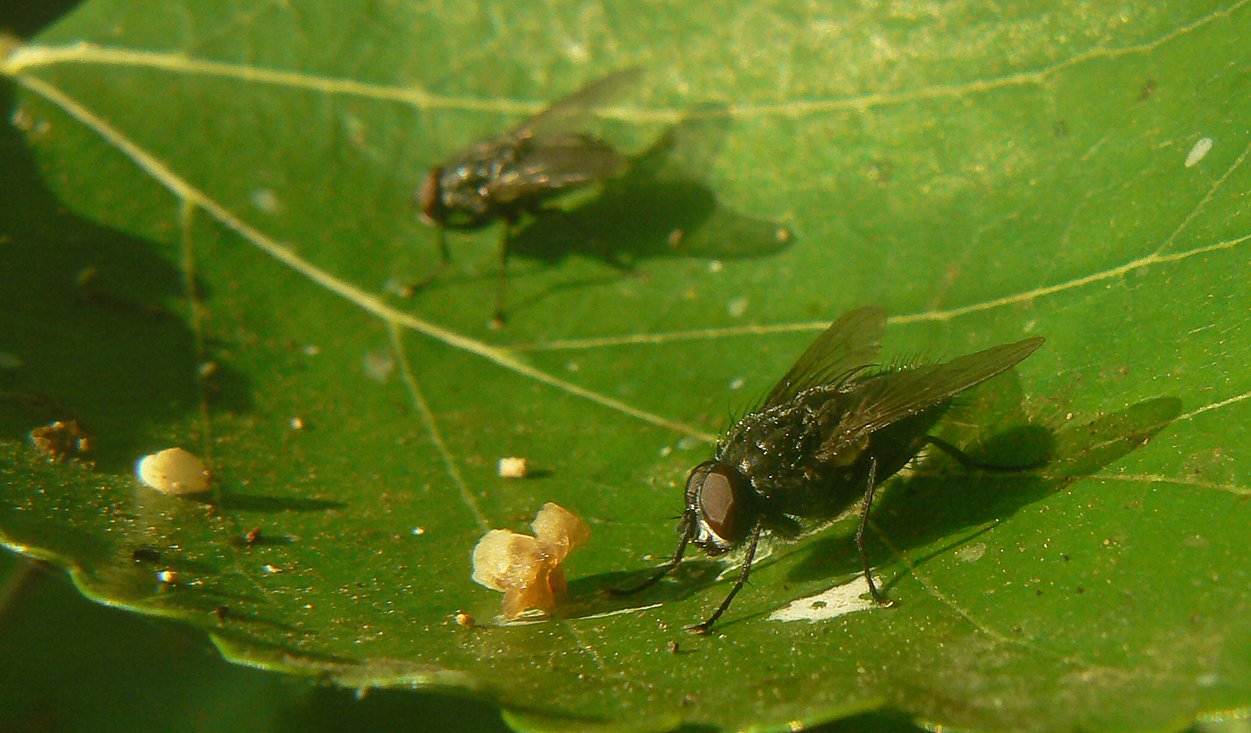 ... a multitude of flies ...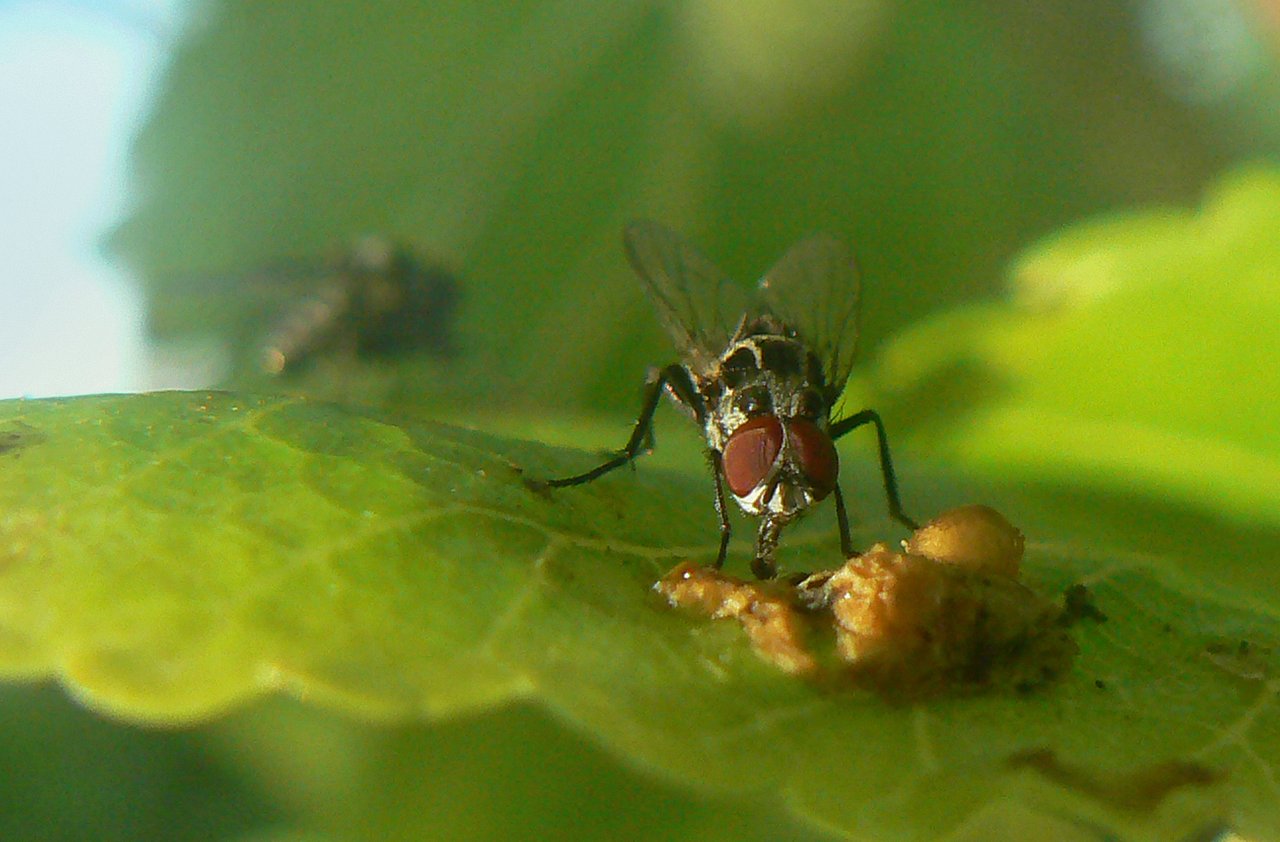 ... of a few different species ...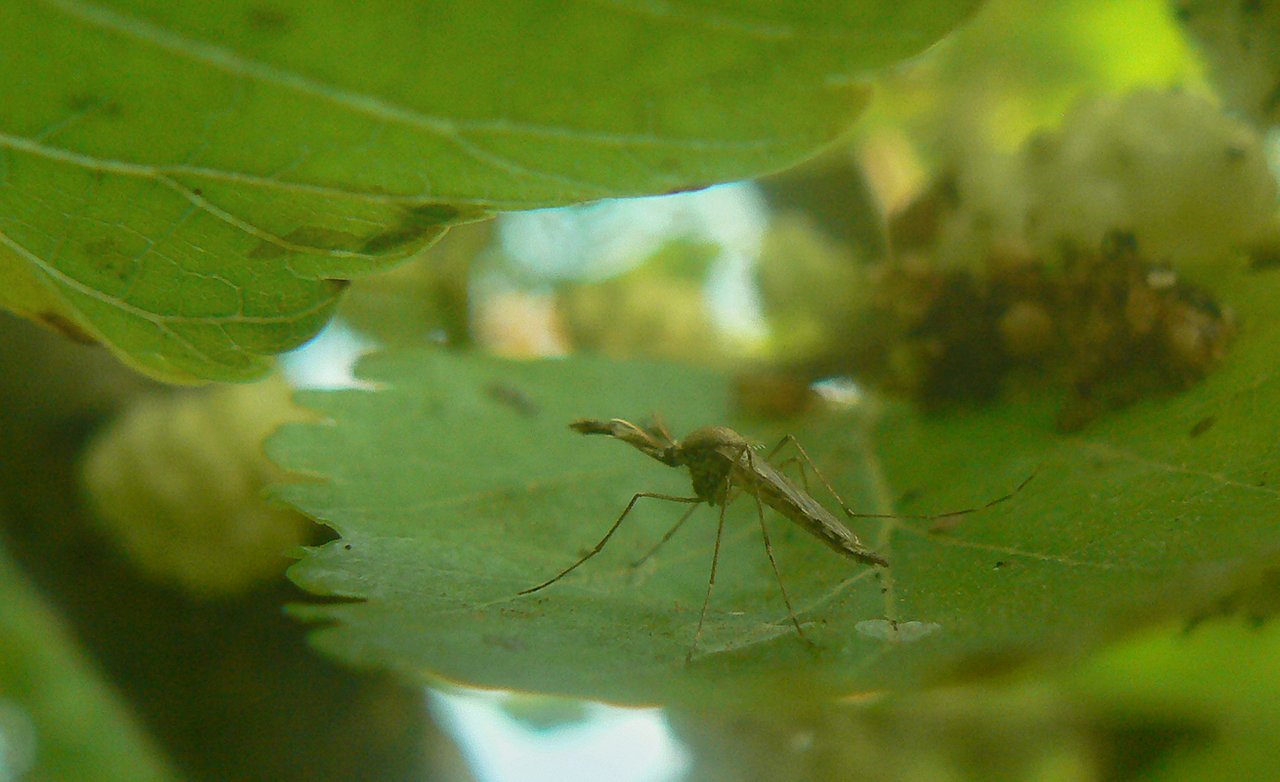 ... was loudly buzzing ...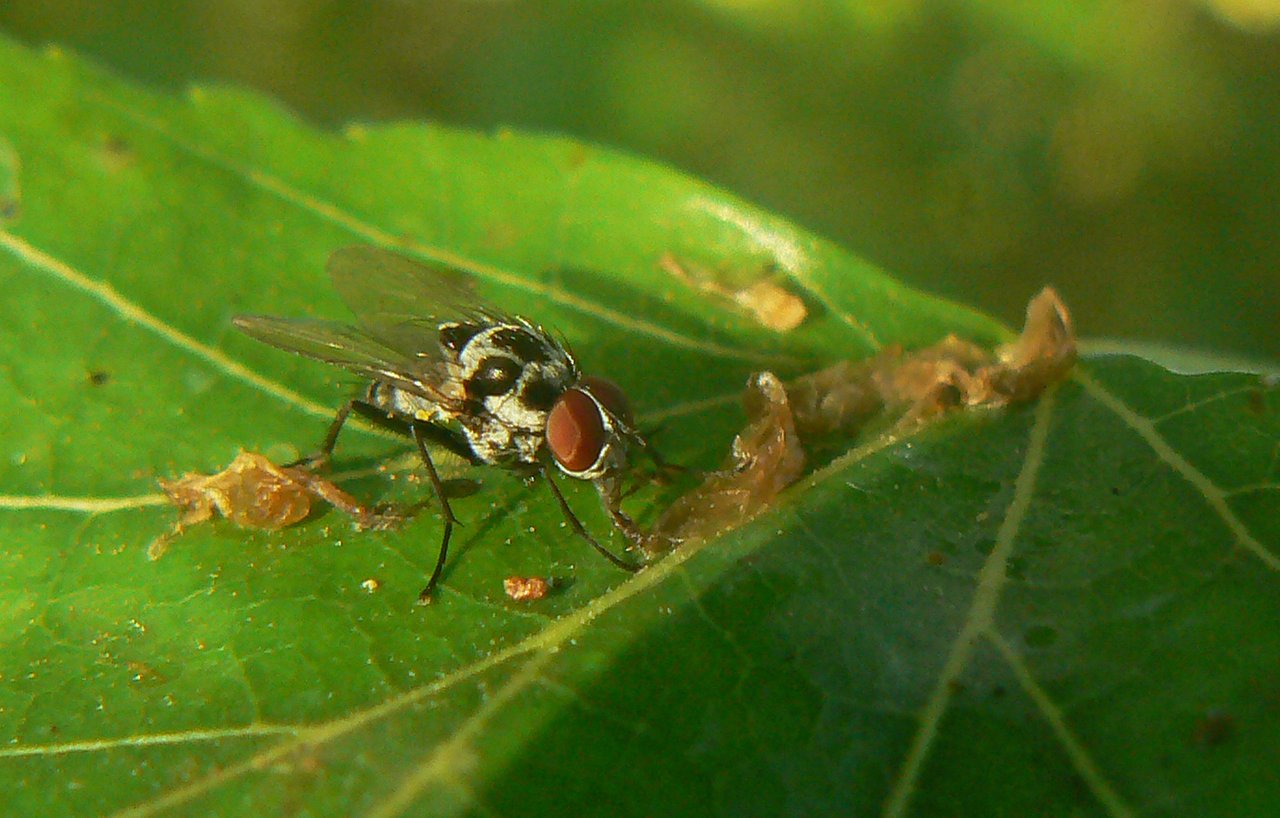 ... and feeding ...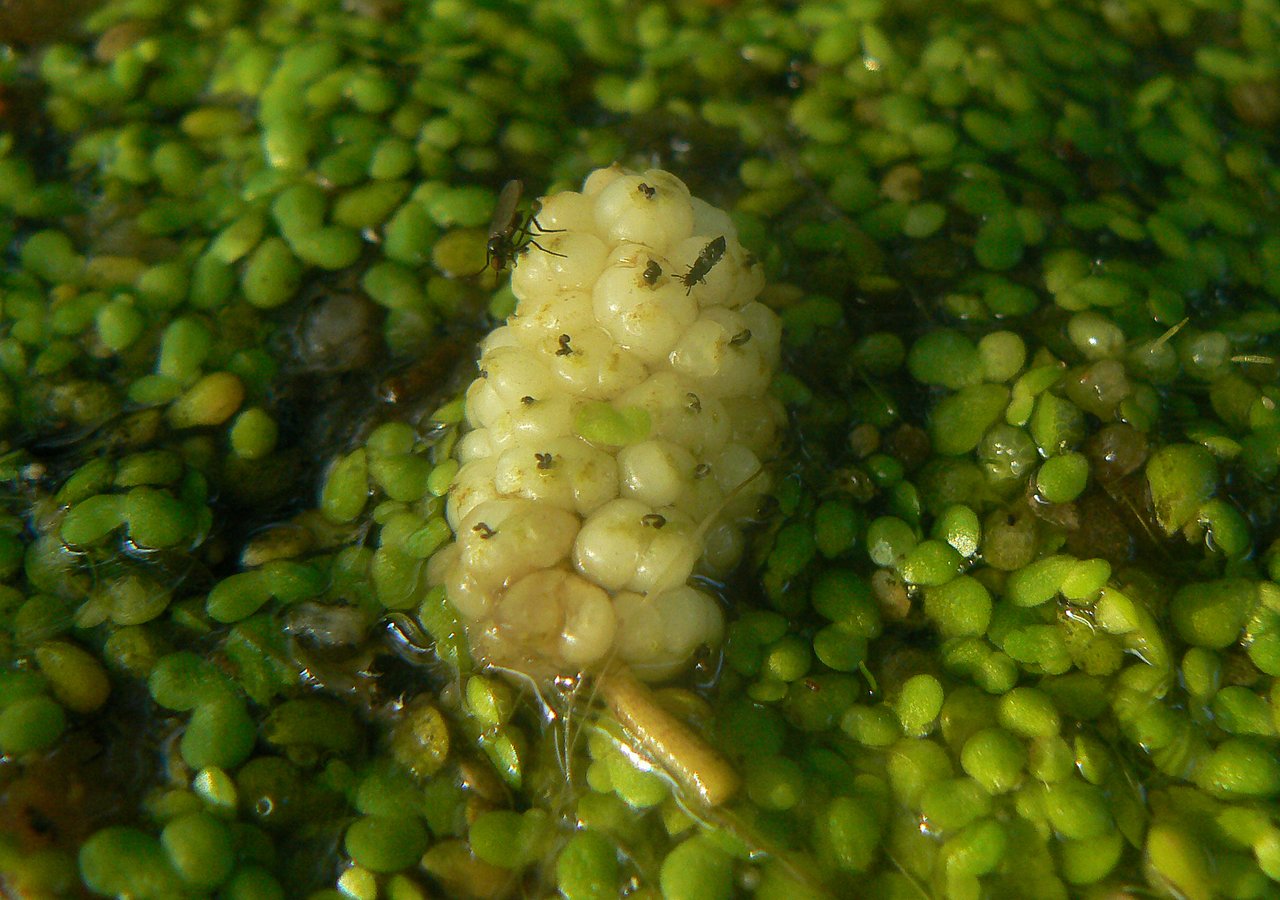 ( Enlargeable )
... underneath the tree ...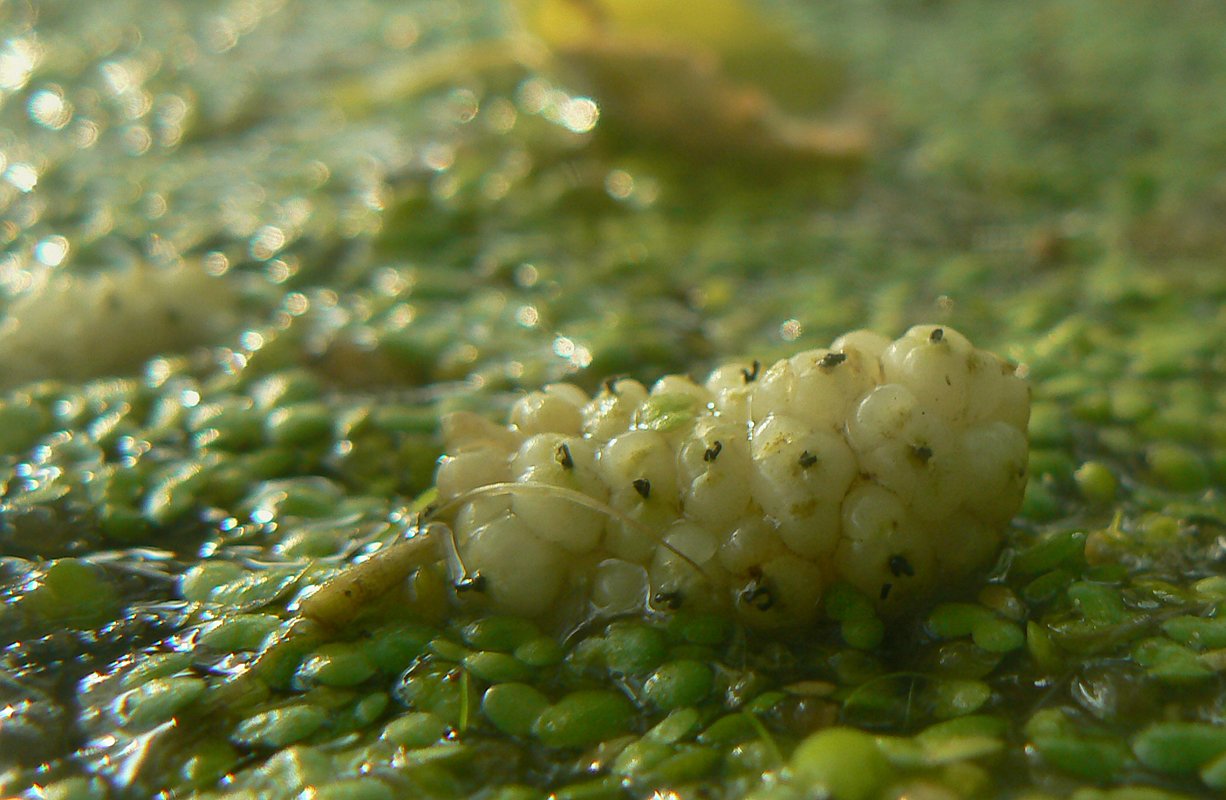 ... was a little pond ... covered with duckweed ...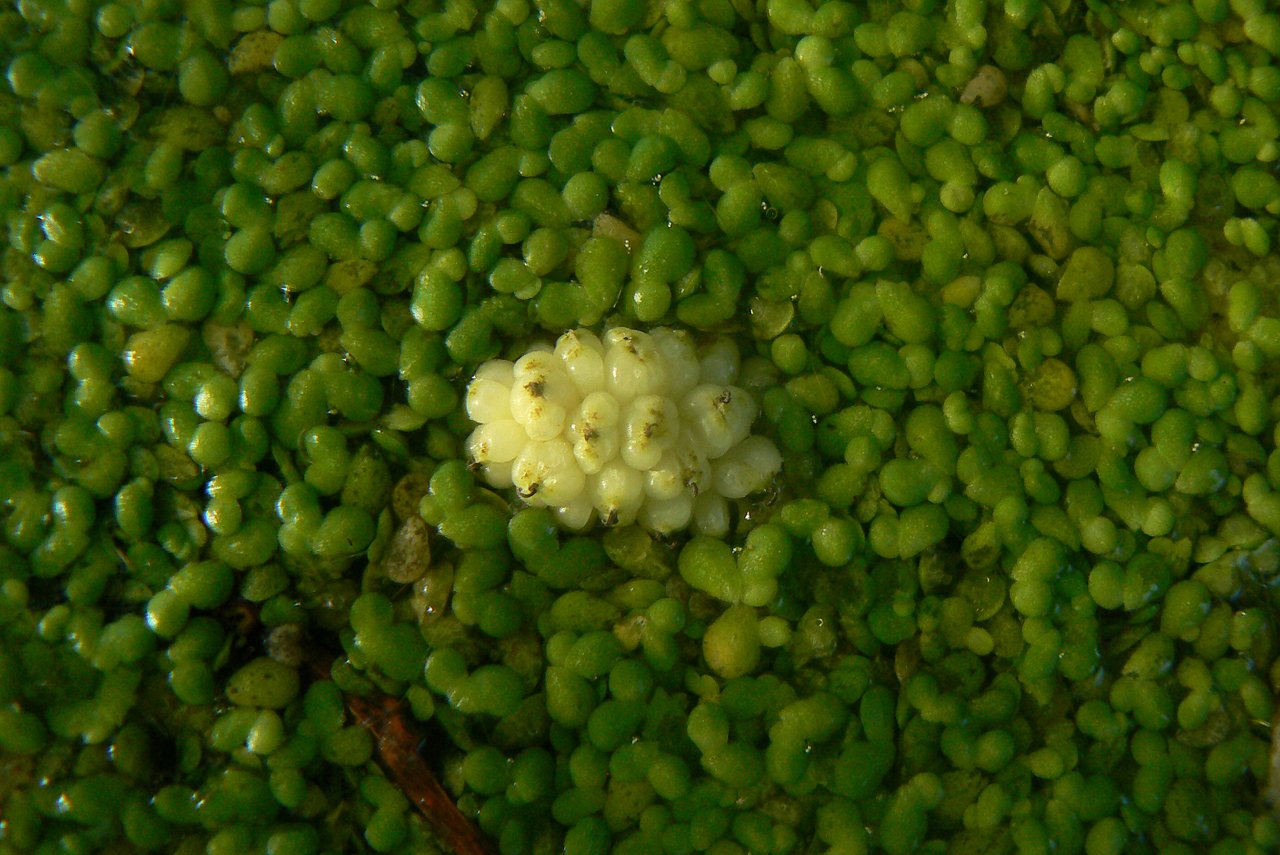 ( Enlargeable )
... and many mulberries were laying there ...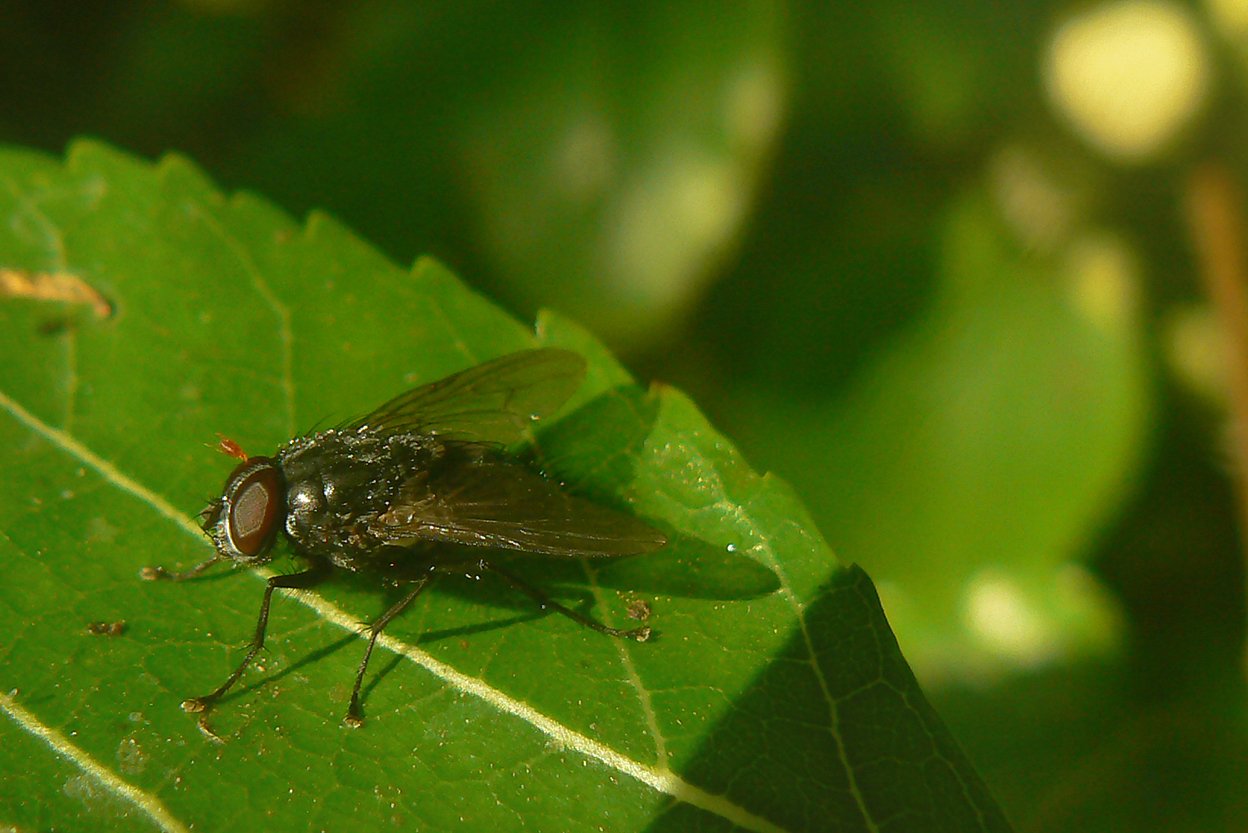 ... and now ...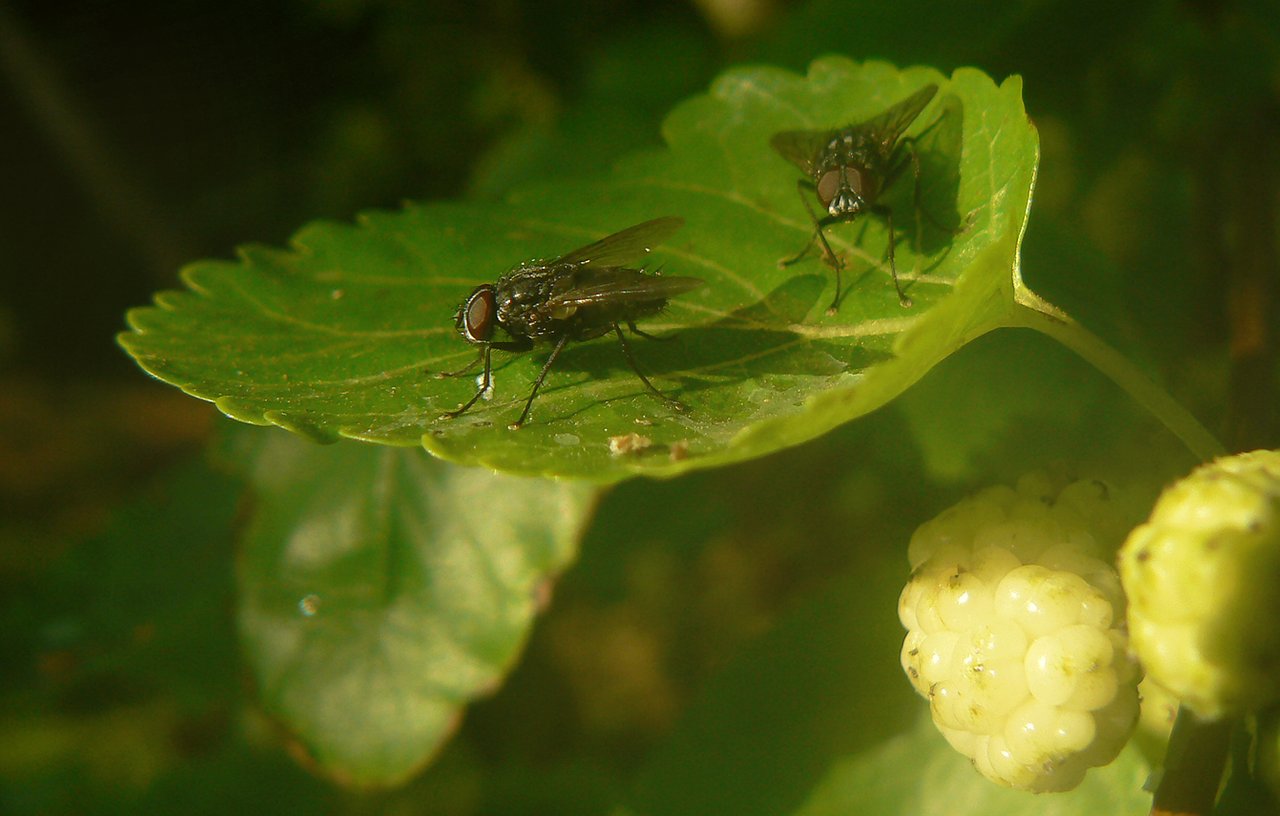 ... with a few more pictures of flies ...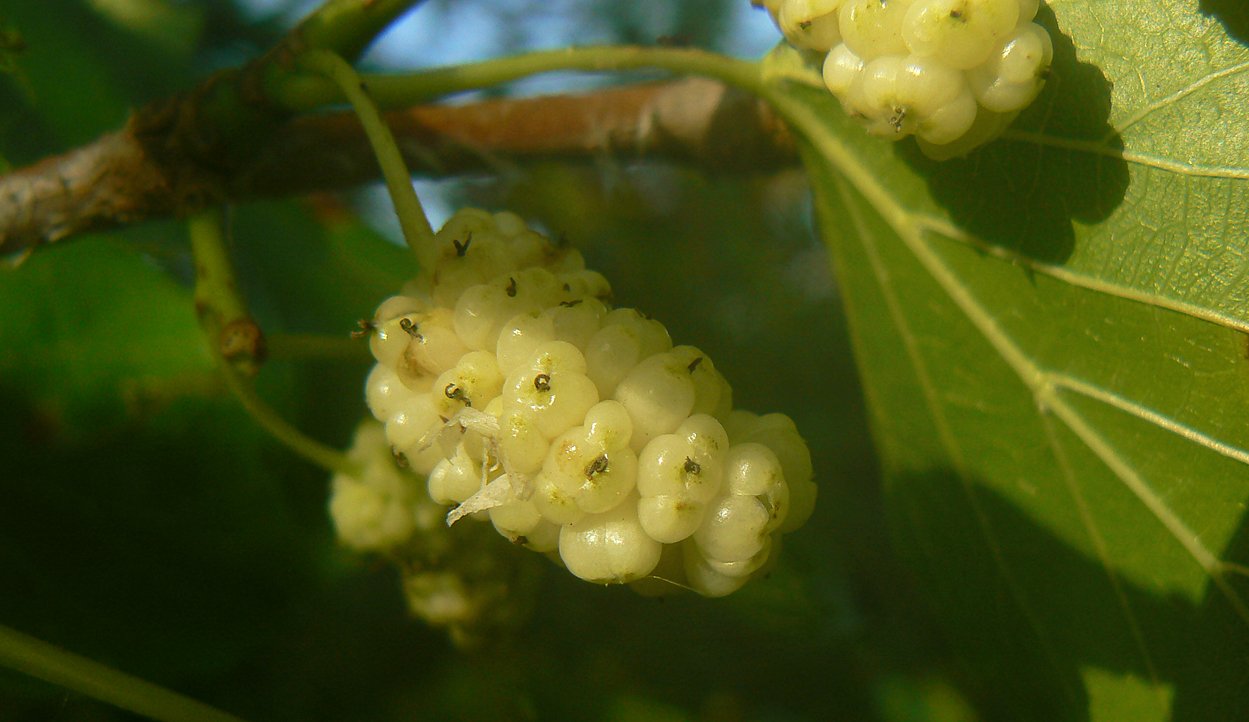 ... and berries ...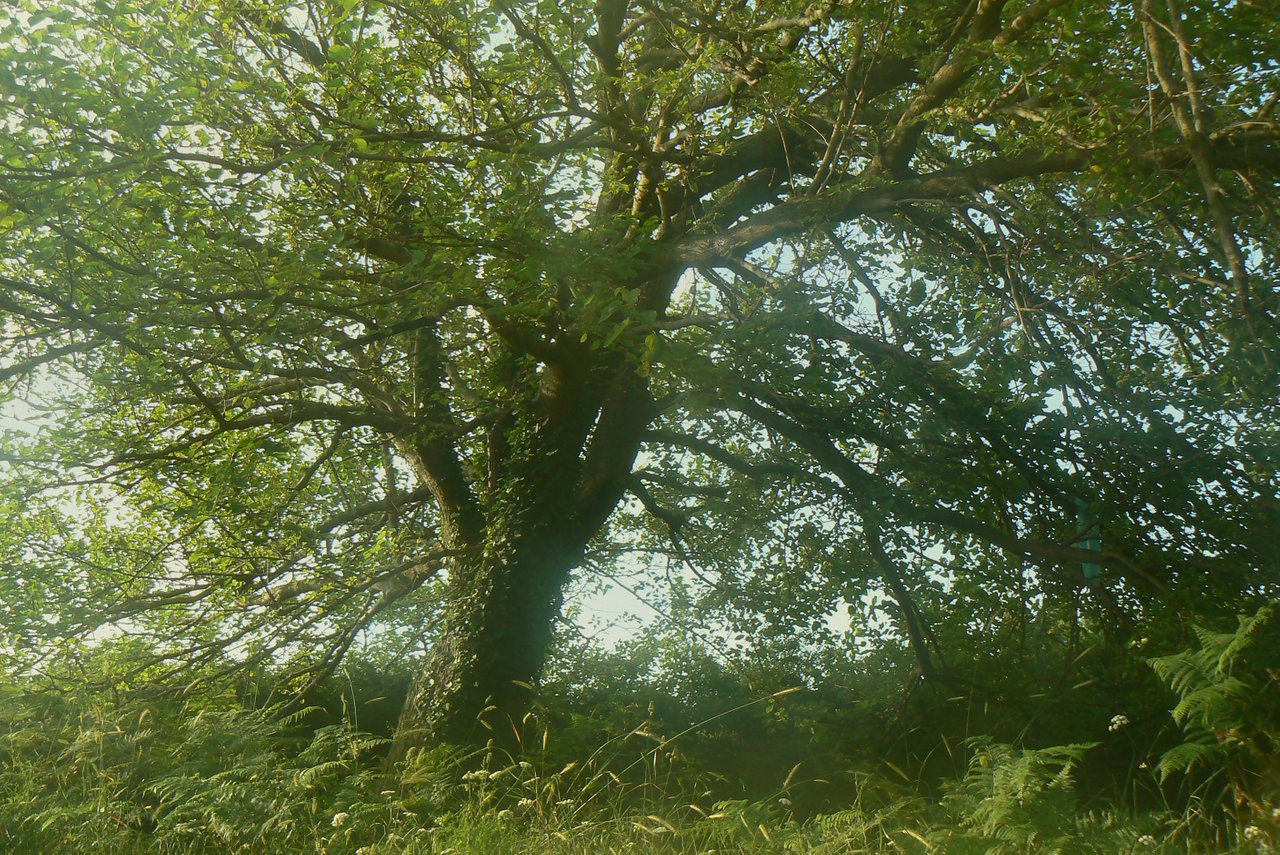 ( Enlargeable )
... and the final, closing shot of a mulberry tree ... that gives a bit of sense to a fact of this post beeing under this #treetuesday tag ... it's time to end this post ... hope you enjoyed this little summer excursion ... as always in these posts on Steemit, all the photographs ... and the video ... are my work ...