#Ulog #31 - Monochrome Monday - Our Trip to Belize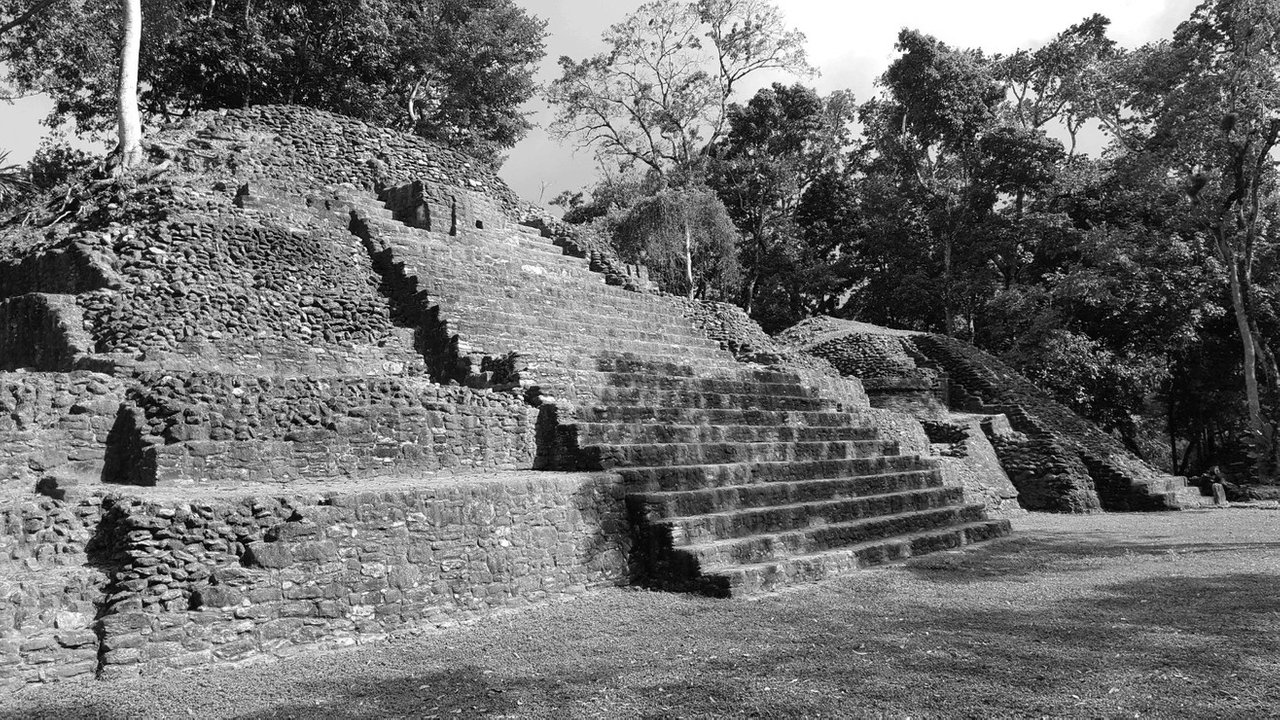 This picture is of the Caracol Mayan Ruins in the town of San Ignacio, Belize. This is one of the oldest ruins in Belize, dating back to 1,500 B.C. We visited this site on a day trip from where we were staying in Ambergris Caye, which is on the island of San Pedro just off the Belize mainland. We were fortunate enough to have a great guide that was very knowledgeable about the ruins. The outing also included a horseback trail ride to another set of ruins and a water rafting trip through a cave system.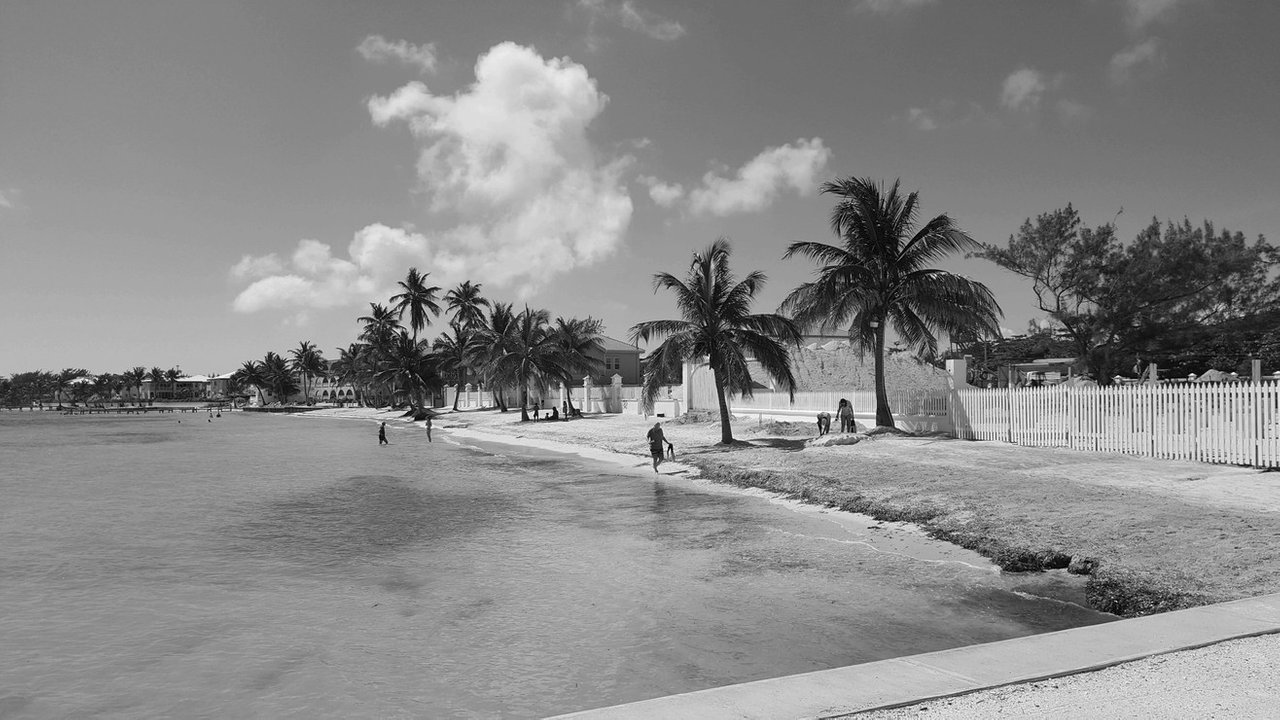 This is a scene from one of our daily walks along the beach at Ambergris Caye. My absolute favorite kind of walking is along a beach! Blue skies, blue water, sand between your toes - absolute heaven.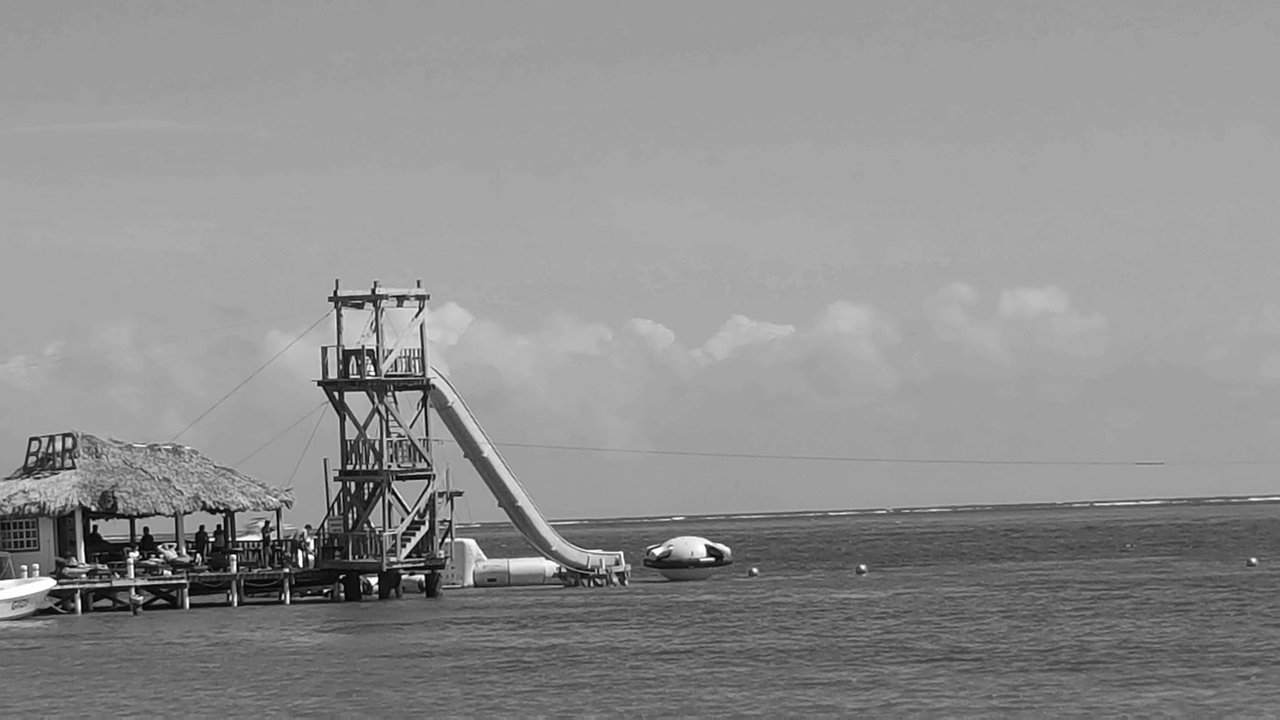 This was a favorite spot for vacationers, especially those with children. You could go down the giant water slide, ride a zip line over the water, swim out to the huge raft, or sit in the shade under the thatched roof and sip a cold one from the bar.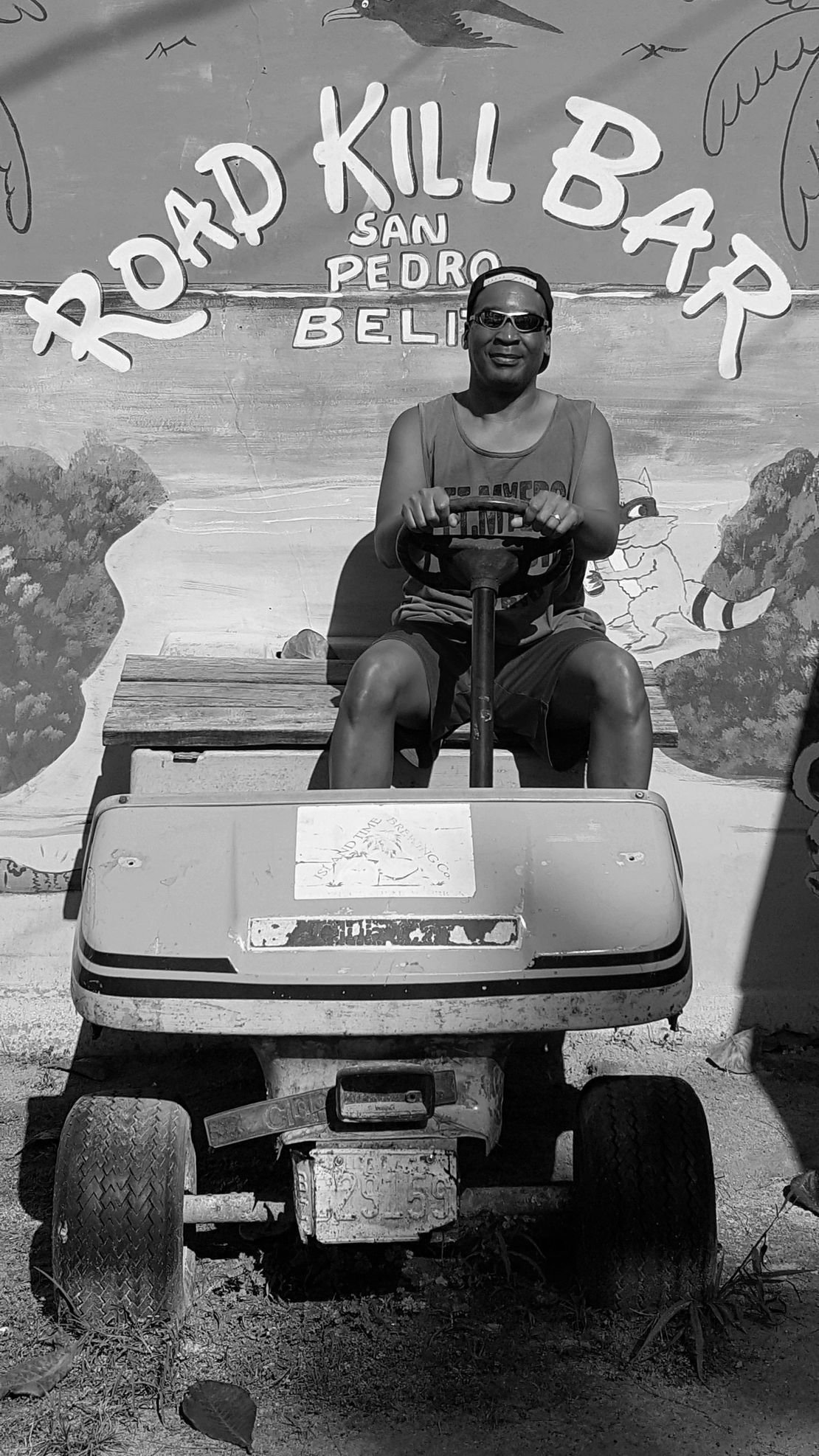 On the island of San Pedro the prominent mode of transportation (other than walking!) was the golf cart. The narrow roads were filled with golf carts and bicyclists that seemed to know no speed other than full throttle. It was always an exciting experience to be a pedestrian sharing the street (virtually no sidewalks, of course) with the constant traffic. It was much safer and prettier walking on the beach!
This picture shows @crypt-skip in front of one of our favorite restaurants (term used loosely) that was on the corner by our resort. Taco Tuesday was a big attraction - I don't remember the price but it was ridiculously low - and they were fantastic. Not much in San Pedro was a bargain, but you could count on Taco Tuesday at the Road Kill Bar!

If you enjoy writing short fiction stories (less than 1,000 words) I'd love to have you join me on Narrative. Don't abandon STEEM - add Narrative and cross post your Steem content for more exposure. Here's a link directly to my page featuring Flash Fiction:
Get in on the ground floor and see what it's all about. If you have any questions, feel free to ask me in the comments.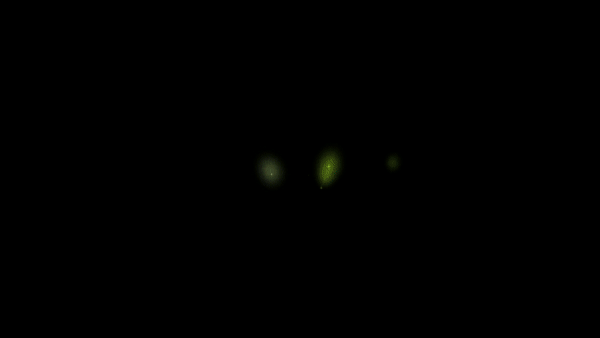 [[email protected]]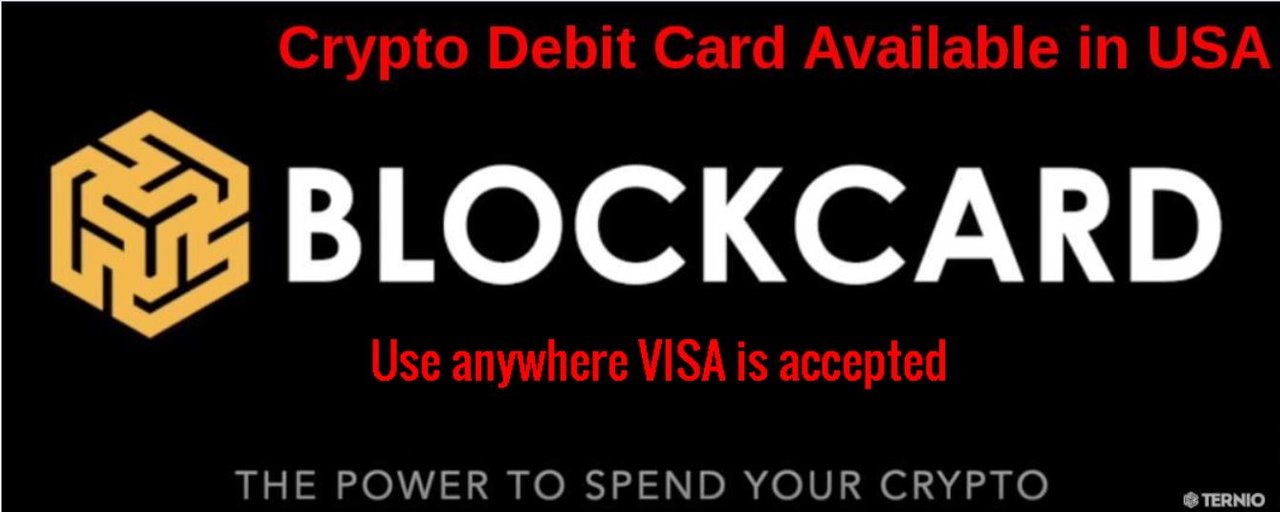 Link to Blockcard