A Very Long Week Is Behind Me
The week that the New York Conic Con comes rolling into town is perhaps my most tiresome of the year. Yes...the convention itself is exhausting but it has more to do with getting in and out of the city. I live less than 60 miles from Manhattan but on average it took me over 2 hours each day to get in with Thursday stretching to almost 3 hours. Purely infuriating...
I sadly have to travel back and forth if I want to maximize my earnings there as I need to restock and replenish some inventory. Sadly there is no way around it unless I want to leave thousands on the table...which I don't. The con is 4 days, Thursday through Sunday but setup is Wednesday...which means 5 days straight of getting up at 4 am and not getting home until around 11 pm.
While driving into the city is a disaster into itself, the fun does not end there. With my rented van comes tasty jacked up parking fees because...well...it's NY. One hundred and ten dollars to park the van which is better than the extorted rate of one hundred and twenty plus a fifty dollar tip that the one scumbag at the lot tried to charge me on Sunday as my usual lot was oddly closed. I passed and found a substitute for a bargain rate of seventy five bucks that I'll be using going forward.
It also costs thirty dollars a day round trip in tolls and then the gas which on the van I imagine is around fifteen to twenty bucks a day. New York...gotta love it!!!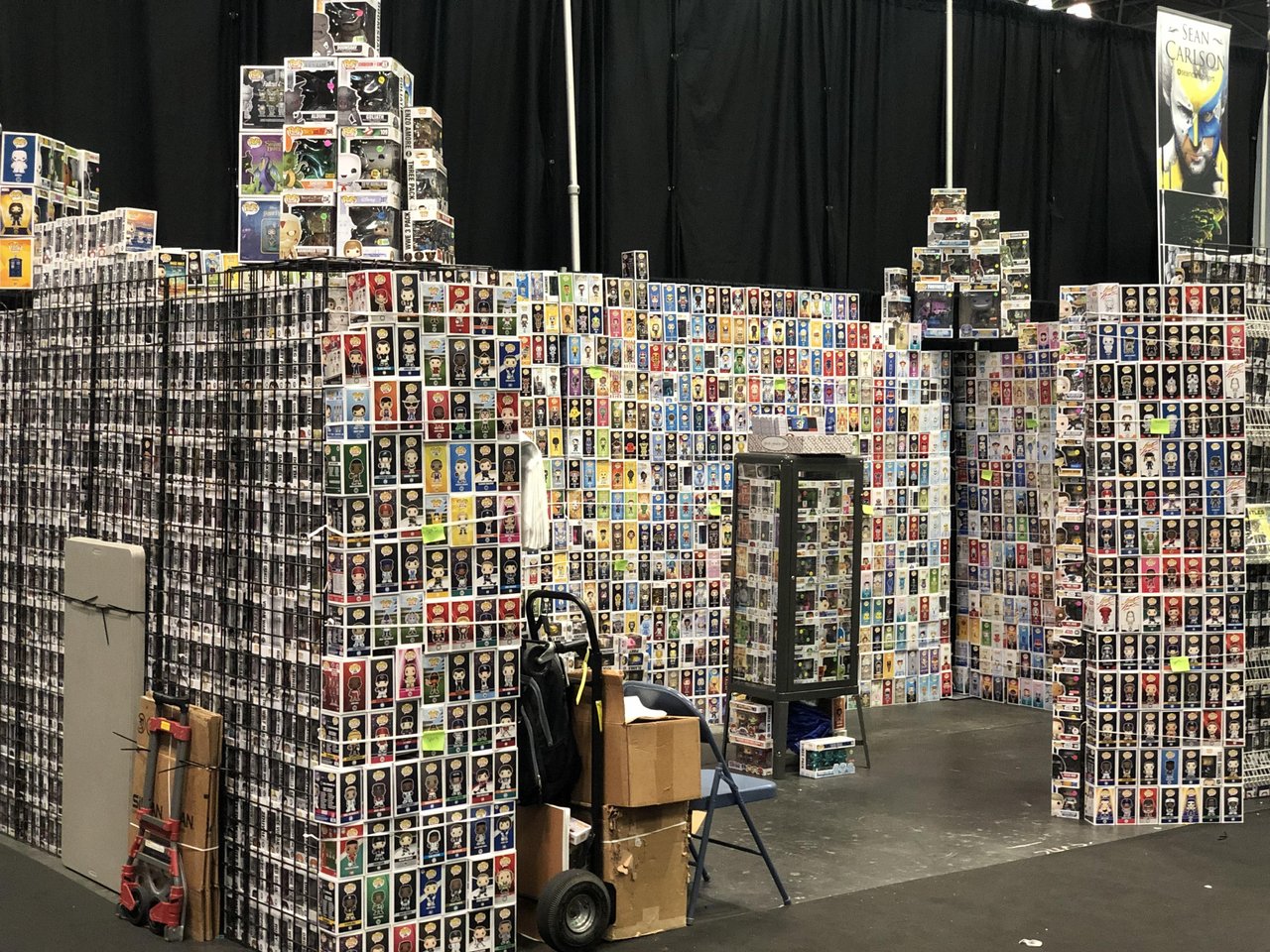 The con went well though with the booth looking killer. I got tons of compliments and only had two things that I know of get stolen. I did catch someone trying to steal a fifty dollar Pop and that was fun. Oddly enough I ended up making one dollar less than I did last year which I thought was kinda nutty. I'll write up a detailed post in the next day or two but I just wanted to pop on so the four people who check my shit out didn't think I was dead or anything. Got some great cosplay photos to share, original art by Artgerm and Kim Jung Gi that I scored, and tons of fun stories to tell. Should be a fun week of stories coming up so stay tuned.
Now, I gotta go get ready to rake my girl Bindi into the vet to see if they can help with her anxiousness and restlessness among other issues. Wish me luck!
Blewitt