WHAT WAS INSIDE NOTRE DAME THAT I DID NOT KNOW ABOUT
I found this video here after the fire, and it really struck me that there can be so much lost in this fire.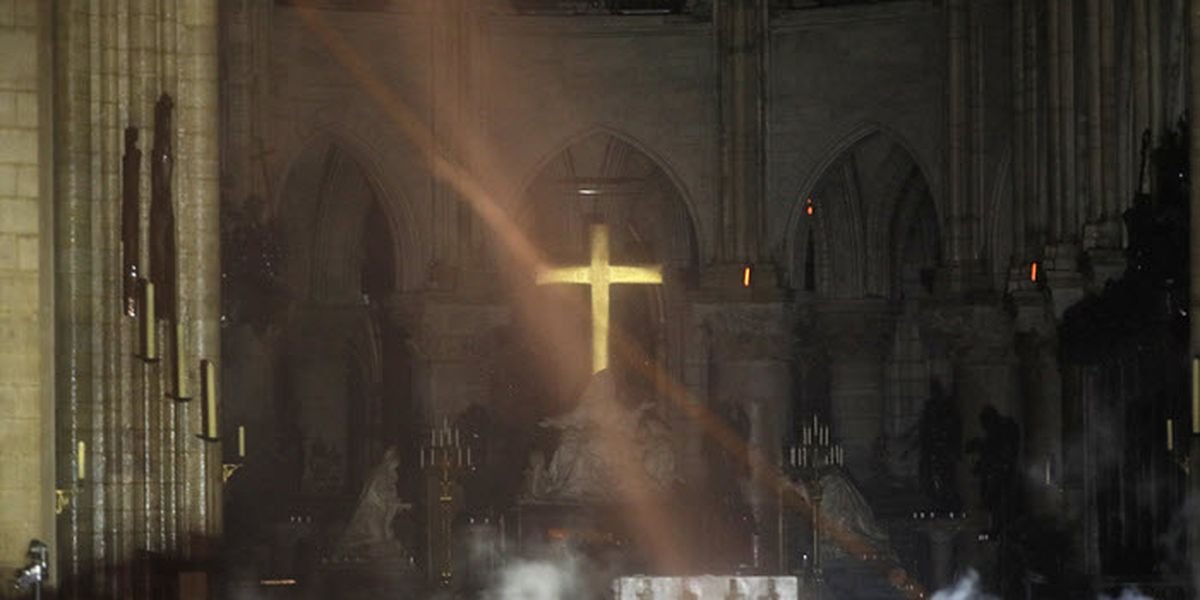 The cross had the sun shining on it this morning after the fire, in perfect condition.
Maybe the crown was also safe I do not know.
I am not sure that this is the real crown that was put on the head of God but it is very symbolic.
I truly hope that this is something that was preserved from the fire. 
I did not know about it but the representation in this time of pass over is so important. 
We teach our children how we are so fortunate. If it was not for Jesus we would not have been able to have our sins forgiven.
It seems so heart breaking that all this happened in the time of pass over. 
I truly hope you have a wonderful day from me.